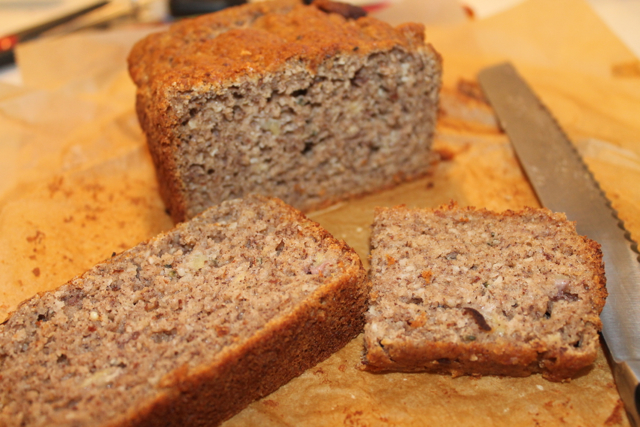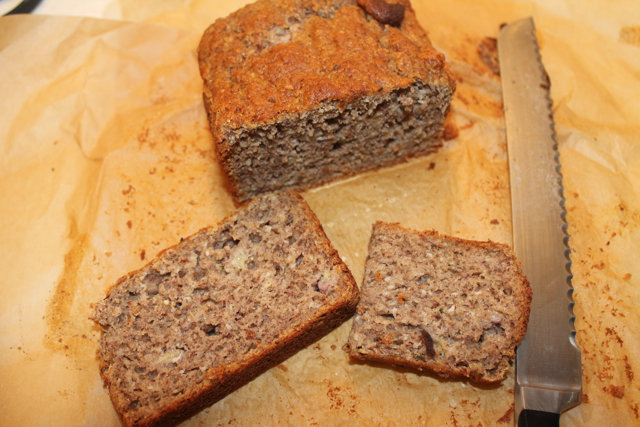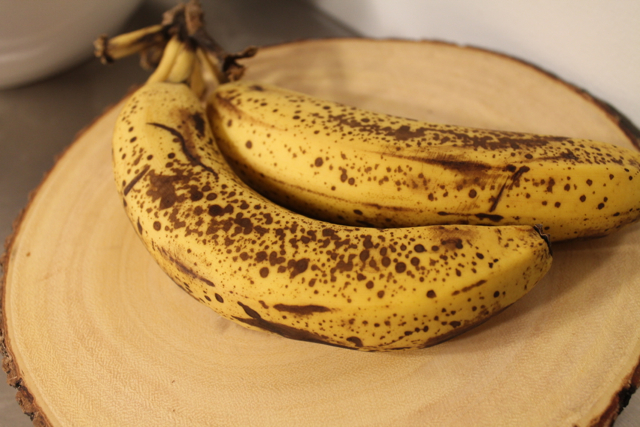 We have done a lot of experimenting with banana bread. Some from other peoples recipes, some of our own. Some have been OK, or too dry or too sweet or just so so.  Finally, we have come up with our own recipe that we think is very delicious and the best. You see hemp seeds in the ingredients, it's ok if you don't have them but we like them and our mom is obsessed with them so she usually encourages us to sprinkle them on everything (she calls it sprinkles of health). There are no eggs in this so it is vegan and you can use any type of milk but we like almond milk. Also, this is gluten free.
Ingredients
2 1/2 very ripe mashed bananas
3/4 cup milk (we use unsweetened almond milk)
1/4 cup brown sugar
1 1/2 cups Gluten Free flour (or regular)
3 Tablespoons hemp seeds (shelled)
1 1/2 teaspoon cinnamon
1/2 teaspoon salt
1 Tablespoon baking powder (if you are using gluten free flour and the baking powder is in there don't add it because it will taste metally)
Instructions
Preheat oven to 350.
Mix all wet ingredients together. Mix all dry ingredients and then mix them all together.
Line a 8″ loaf pan with parchment paper.
Pour into pan and bake about 50-55 minutes.
Remove and cool before you cut it.
Enjoy!
Emily and Lyla, The Kitchen Twins