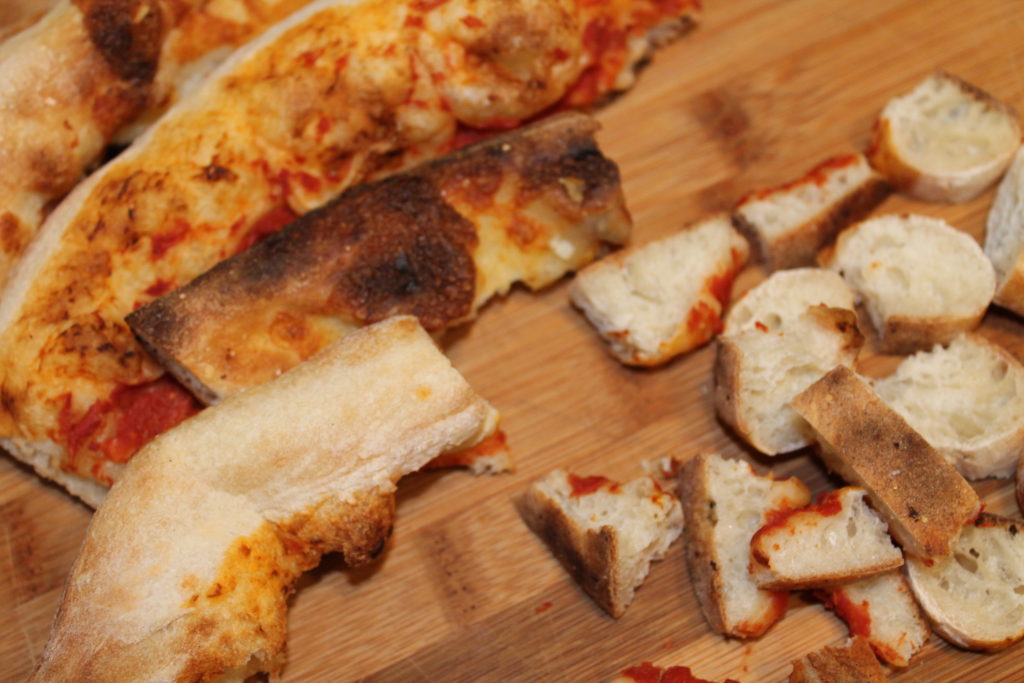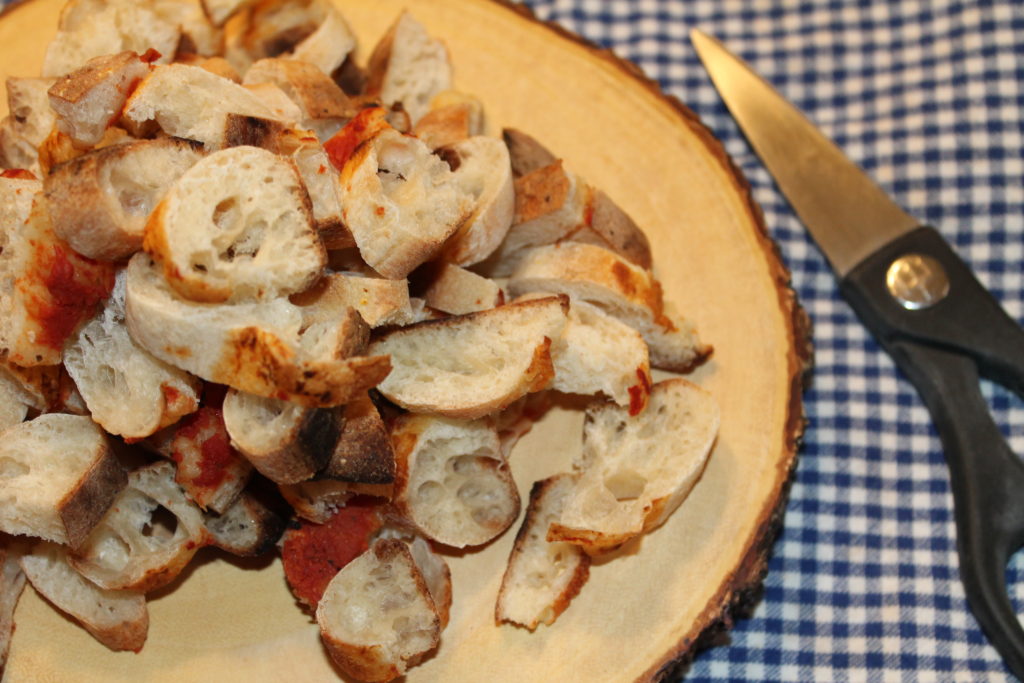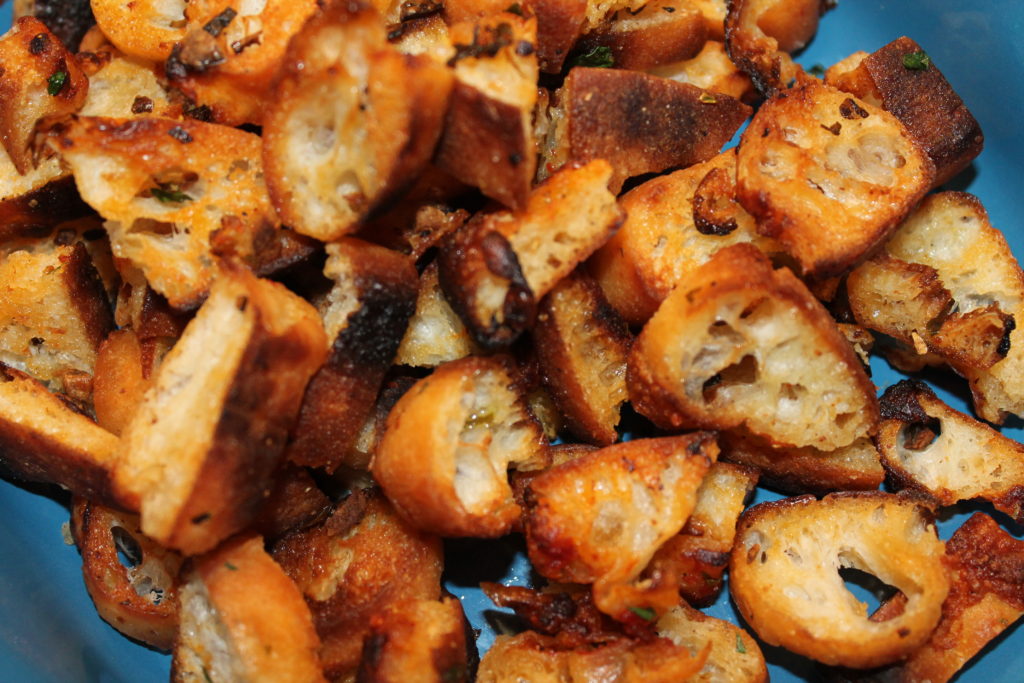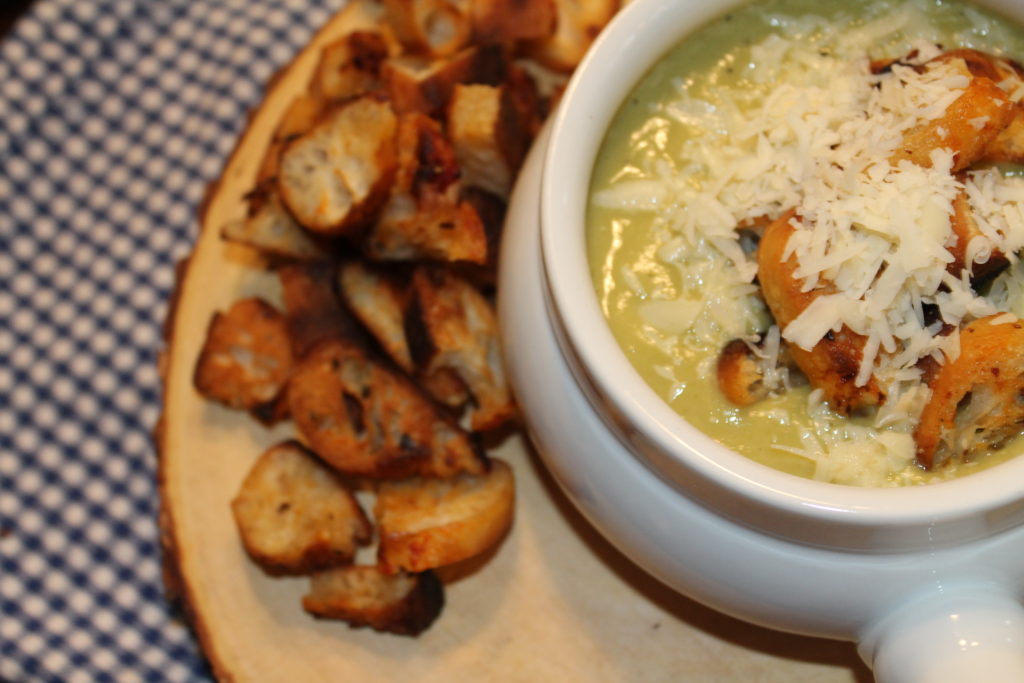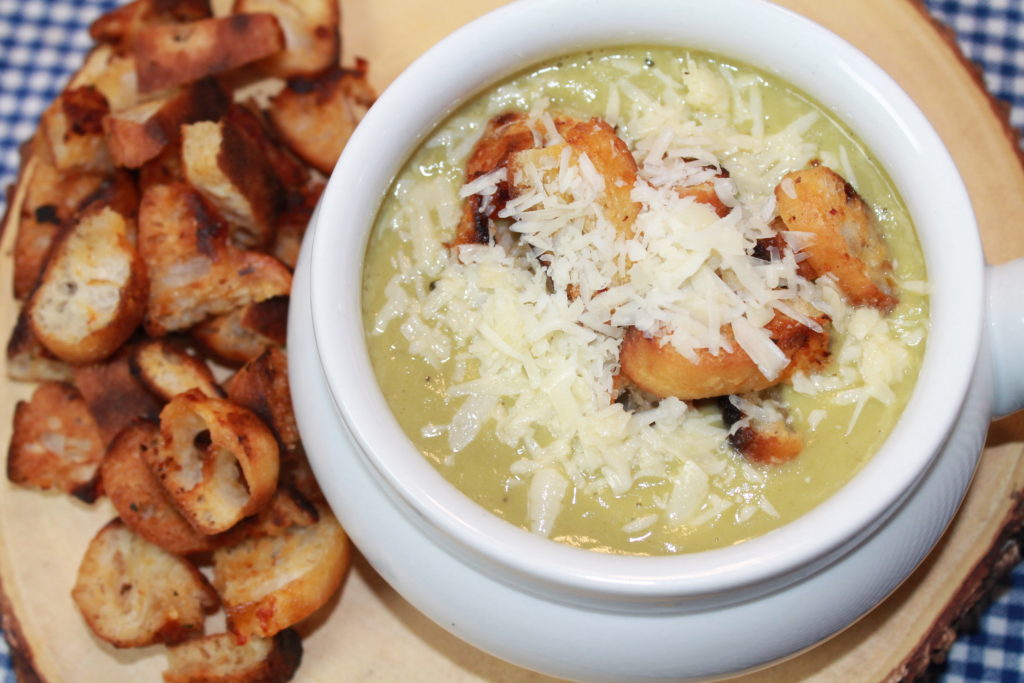 Crust, for me, is something that has to be perfect. Not too thick, not too thin, not too crunchy, not too soft. I found myself not eating the crust of many pizza slices, and I said to myself that it was really such a waste, so I decided to make something out of them. Croutons! It was the perfect solution, and if you find you or family members not eating the crust, well these croutons are simple, affordable, and delicious! 🙂
Ingredients:
6.5 oz pizza crust (about crusts)
1 large garlic clove
1/4 tsp pink salt (we are very into Himalayan salt right now)
1 Tbs oil
2 Tbs fresh basil
2 Tbs fresh parsley
Instructions:
Cut the crust off of the pizza, or if you have "used" crust, cut the eaten parts off.
Cut the crust into preferred crouton sized pieces. I usually do about 1/4-1/2″.  KEY= use kitchen scissors to make it easier don't use a knife.
Add the oil to a pan and add garlic when hot. (you can test the heat level by flicking some water into the pan)
Sauté the garlic until just golden at a medium-low heat and then add the pizza crust.
Stir to combine, and make sure that there is enough oil to light coat most of the pizza crust. (you can always add more!)
Add the salt and cook until the croutons are lightly browned and crispy.
Turn on low, add herbs, and cook for about one minute.
Let cool, then sprinkle onto your favorite dishes like soup or salad to enjoy a yummy crunch! And you'll like these just as a snack too.
Lyla 🙂