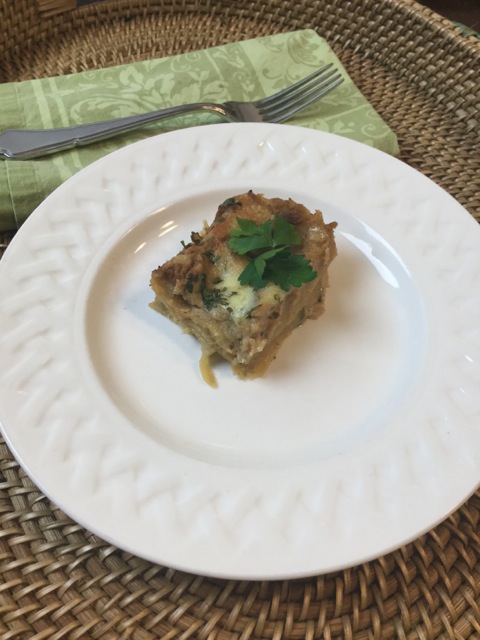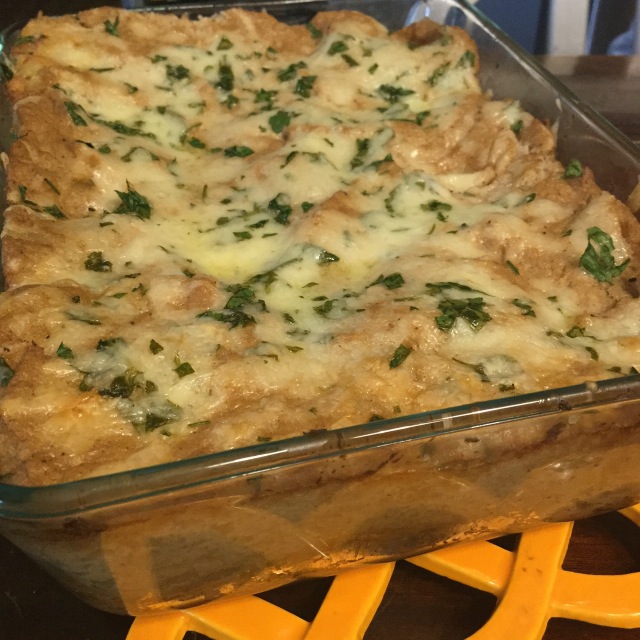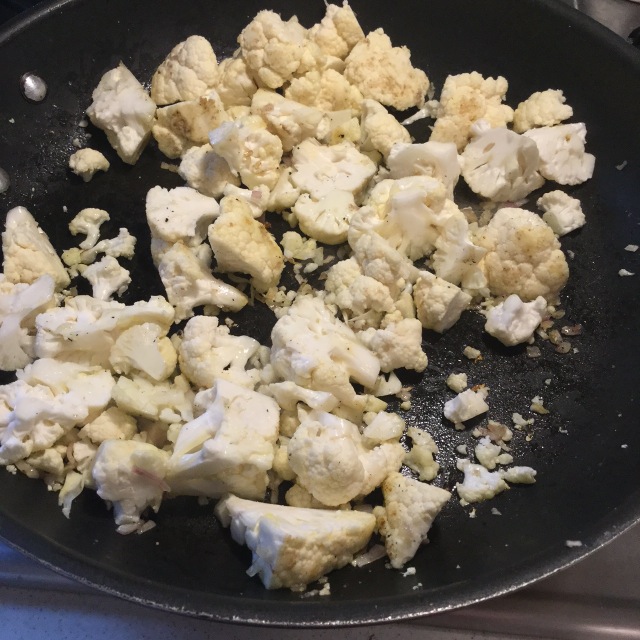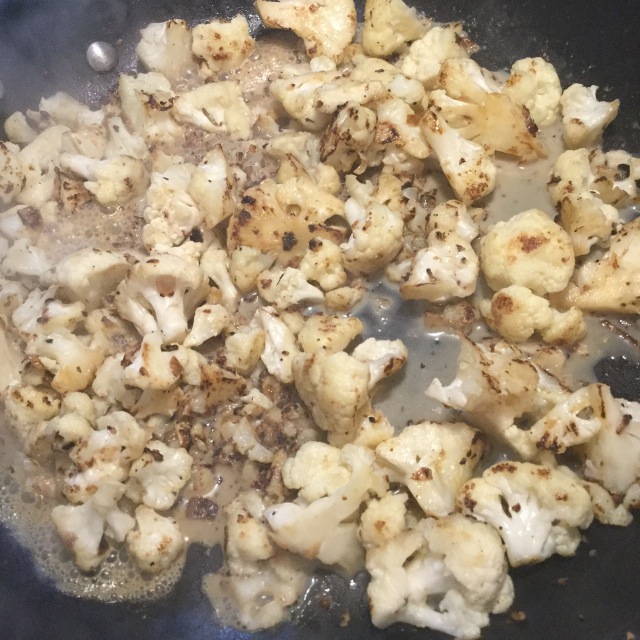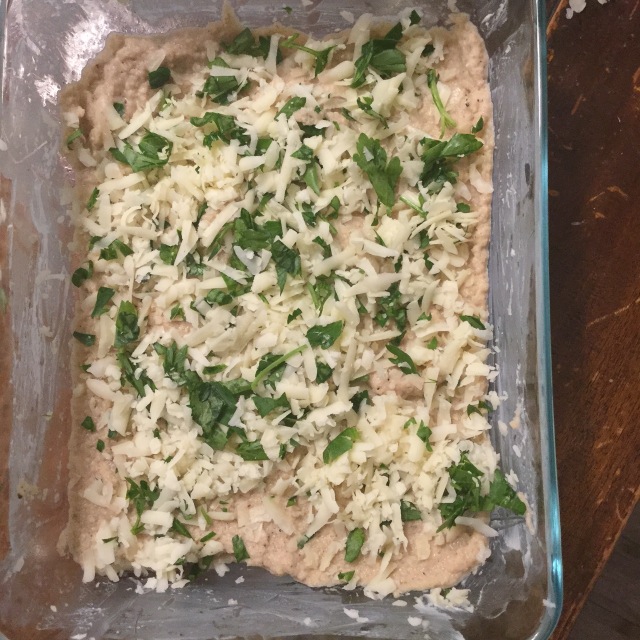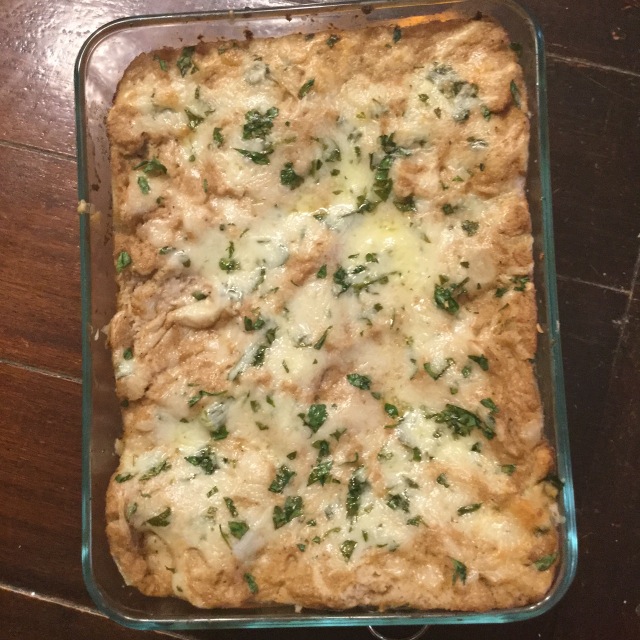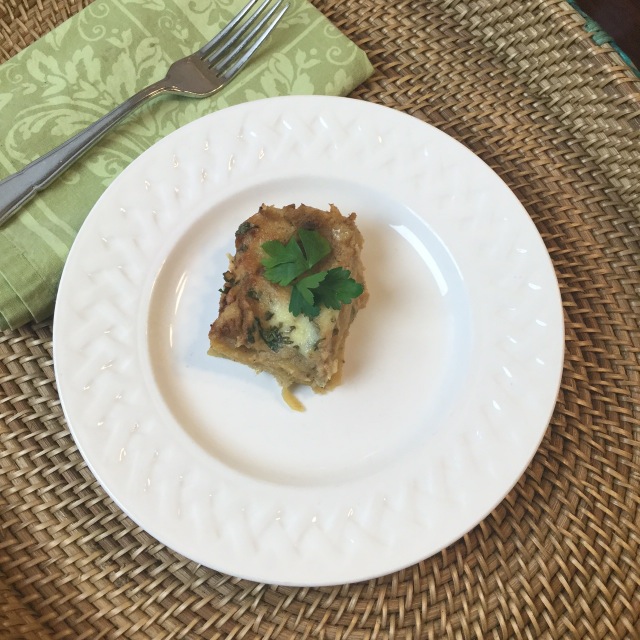 Each Christmas, our family makes mushroom lasagna for the main meal. We decided that since we normally pull out the mushrooms, that is kind of a waste, so we decided we would create a new lasagna where we would eat every bite. We looked through our fridge and found the base for our new recipe: a head of cauliflower! We brainstormed how we would make it and then got to it. In the end, we decided this decadent, creamy dish would become our new main meal for Christmas!  So move over mushrooms and welcome cauliflower !
This made 6 small to medium slices.  We will double for Christmas.
Ingredients:
1 cauliflower head, medium sized and washed
1 shallot, peeled and diced peeled
1 1/4 cups milk (regular or plain almond)
1/4 cup veggie broth
1/8 teaspoon nutmeg
1/3 freshly Italian parsley, chopped
1 1/2 cups shredded sharp white cheddar cheese or mozzarella
1 box no-boil lasagna noodles (gluten free or regular). You won't use whole box unless you double.
1/4 teaspoon salt (we love Himalayan)
a few cranks of pepper
1 teaspoon truffle oil + more for the finished product
1 tablespoon olive oil + more for the pan and dish
Preparation:
Preheat oven to 350 and grease a 6 1/2 by 8 1/2 by 2 1/2 pyrex pan.
Get a large sauté pan and add the olive oil, then turn onto medium-low heat.
Chop the shallot into small pieces and add them to the sauté pan.
Add shallot to sauté pan
Chop the cauliflower into florets and add to the pan once the shallot is lightly brown, adding the salt and pepper once both of those are in the pan.
Stir until the cauliflower is slightly golden. Then add

3/4 cup of the milk

, nutmeg, and the veggie broth.
Let the cauliflower sauté until soft then transfer the cauliflower, milk, broth mixture to a food processor.
Puree the mixture adding into the food process the truffle oil and

remaining

milk slowly. Then set aside.
Mix the parsley and cheese together.
Take your pyrex pan and layer like this:

cauliflower puree
noodles
cauliflower puree
cheese

Do this until the sauce and cheese runs out.
Make sure the last layer is sauce and cheese and that the noodles are completely covered so they do not get hard and crispy when you bake it. 

Bake for 40-45 minutes. Once out, drizzle a little truffle oil on top.
Serve hot and enjoy!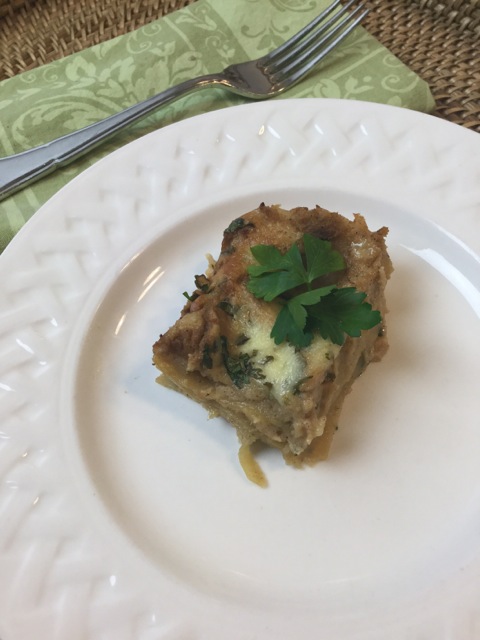 -Happy Happy Holidays Everyone!
The Kitchen Twins, Emily and Lyla 🙂