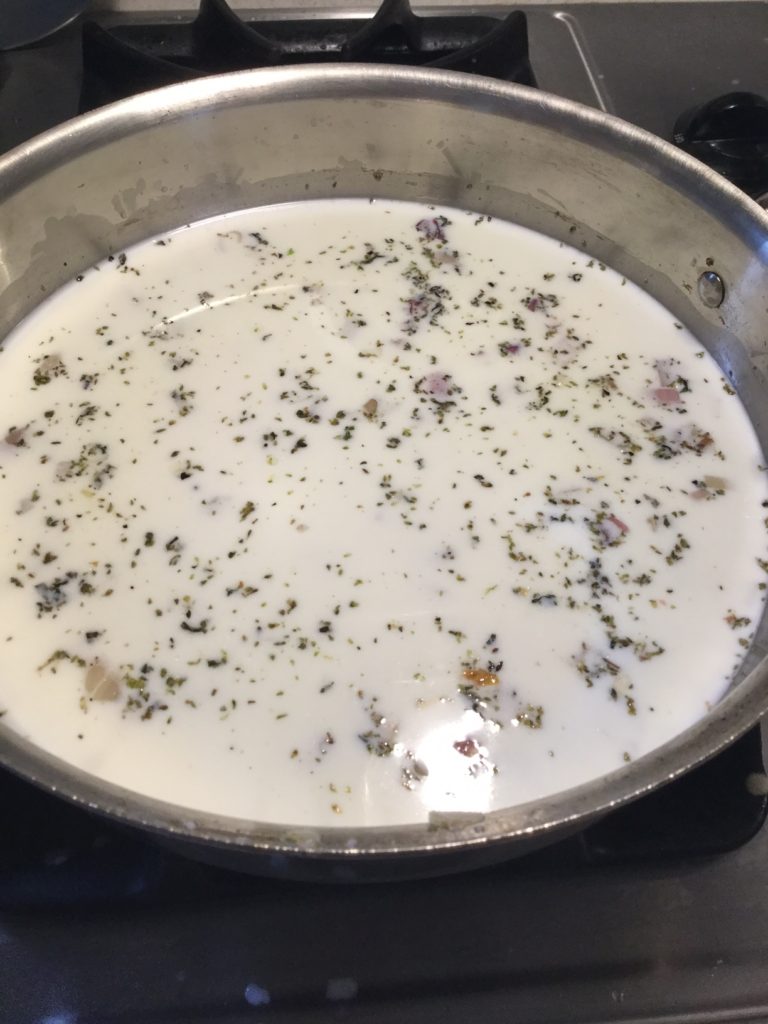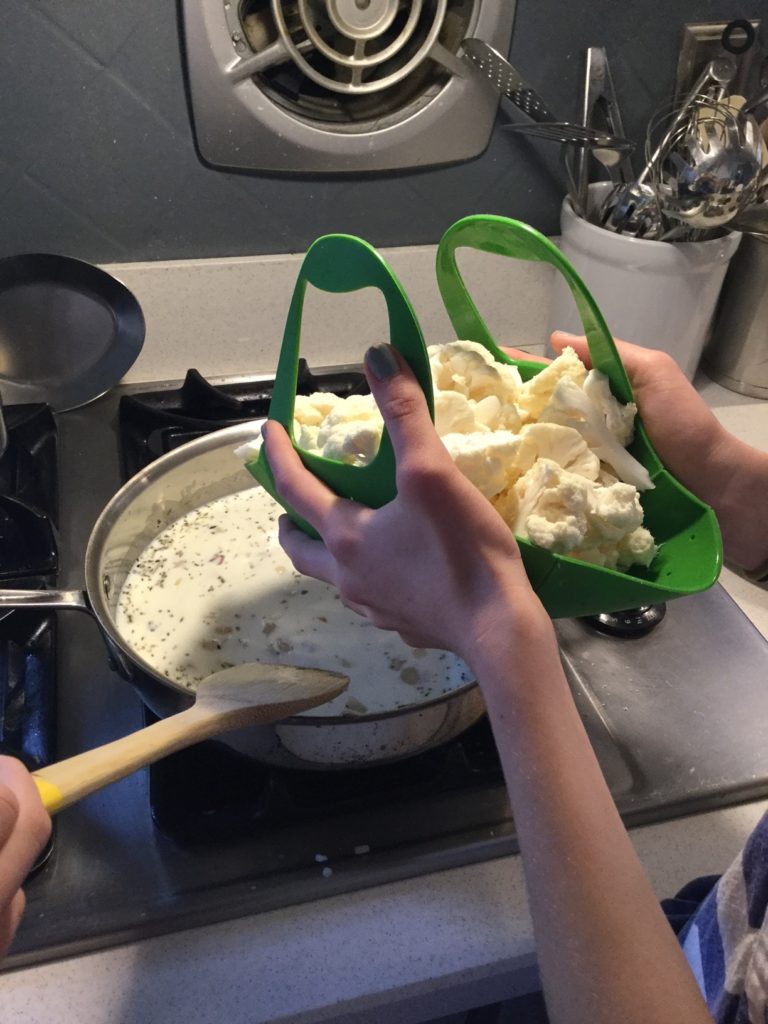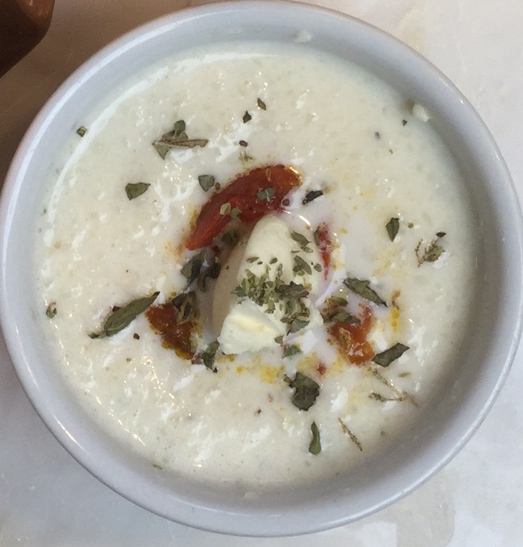 While this dish started with one idea and ended another, it turned out more delicious than we could have imagined and we could not get to the bottom of the bowl fast enough!
We are working on some dishes because we are going to the International Home and Housewares show in March, so we thought of poached cauliflower with some Italian seasonings. We usually write down recipes while we are cooking, and we have an idea in our heads of what we are making.
The idea was to poach the cauliflower in flavorful liquid, but as we tried the cauliflower it was not what we were hoping for. What we were hoping for, was for the cauliflower to have absorbed all of the broths delectable flavors. It didn't, so we pureed it, added some parmesan, and tried it. Boy was it delicious, but we had one problem, it was more of a soup than a puree. When you are working with food the dish that you are making always changes along the way and you have to reshape it into how you want it to be. That's one of the things that we love about cooking, the science and true experimentation of not knowing whether or not your dish is going to work. In the end though, the cauliflower soup turned out way better than we had ever imagined, so we hope that you enjoy this recipe as much as we do!
Ingredients
1 tablespoon olive oil
1 large shallot, finely chopped
3 cloves garlic, 1 finely chopped
1 head of cauliflower, chopped into florets
4 cups of milk
1/2 cup veggie broth
few pinches of Himalayan pink salt
few cranks of black pepper
1 teaspoon dried oregano (we have a really good kind from Greece that has a very good flavor)
1 bay leaf
1/3rd cup parmesan + 2 tablespoons
Toppings:
 Roasted Cherry Tomatoes
Marscarpone Cheese
Instructions
Heat medium size sauce pan and add olive oil
Add shallot and sauté until browned
Add 1 chopped garlic and sauté for about 1 minute
Add in all of the cauliflower
Add the milk, broth, 2 garlic, bay leaf, oregano, salt, pepper. The milk should kind of cover the cauliflower
Bring to a very light simmer then reduce heat and cover for about 20 minutes
When done, remove from heat and let cool
Remove bay leaf and 2 of the whole cloves of garlic
In batches, blend in food processor or blender. Blend until almost smooth.
Serve in bowls and top with roasted tomatoes and a dollop of marscapone cheese
Happy Eating and Happy New Year's Eve!
Lyla and Emily, The Kitchen Twins