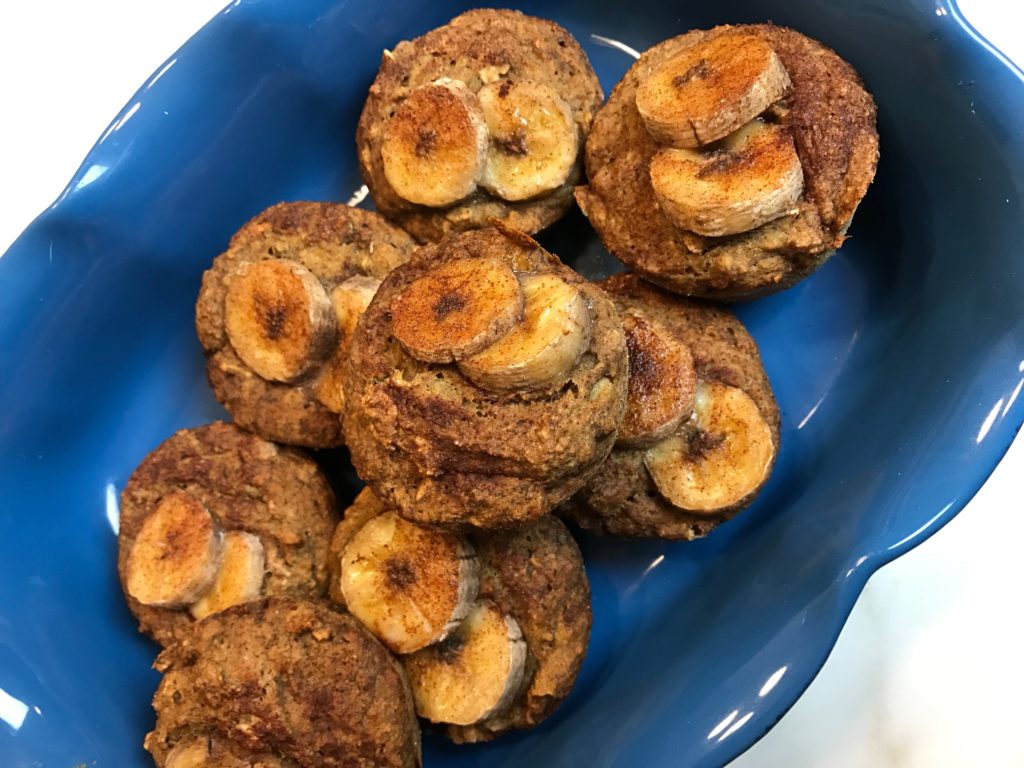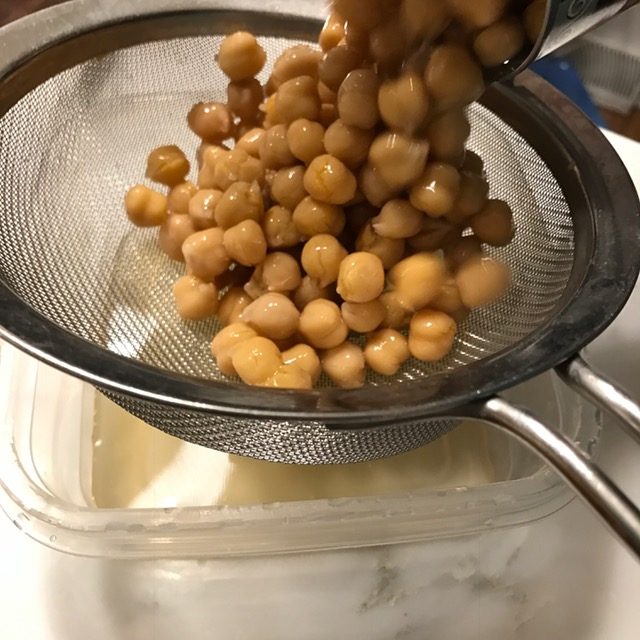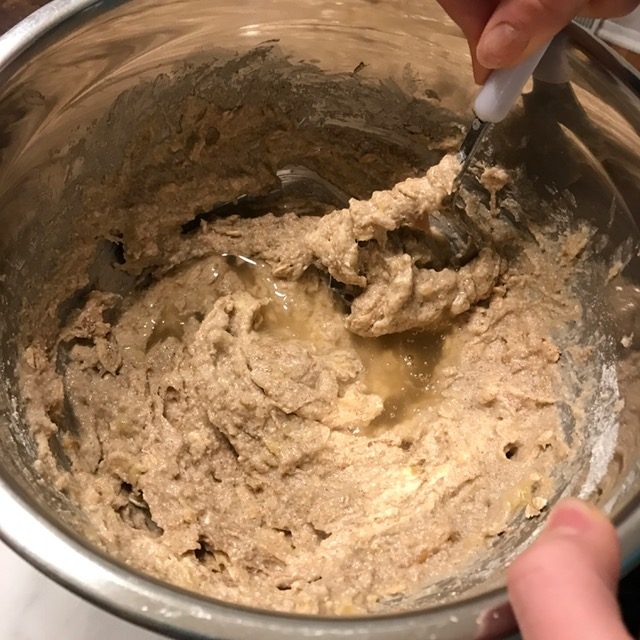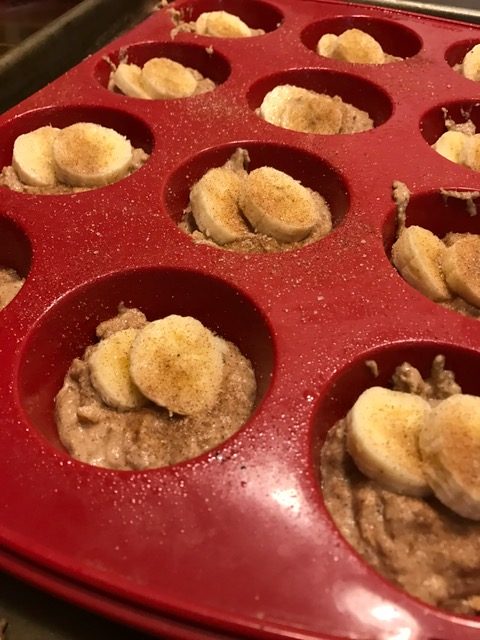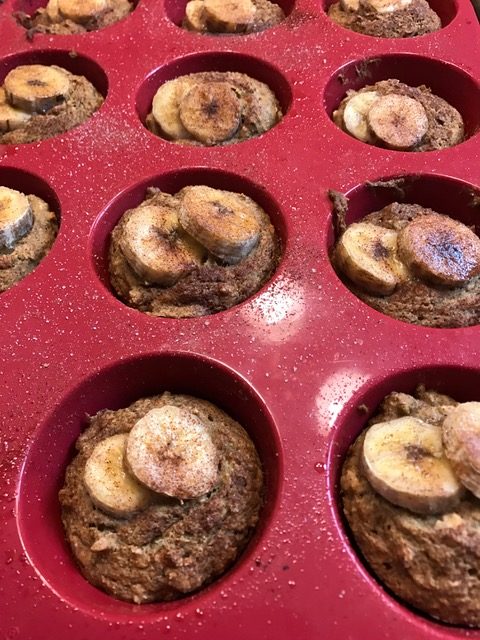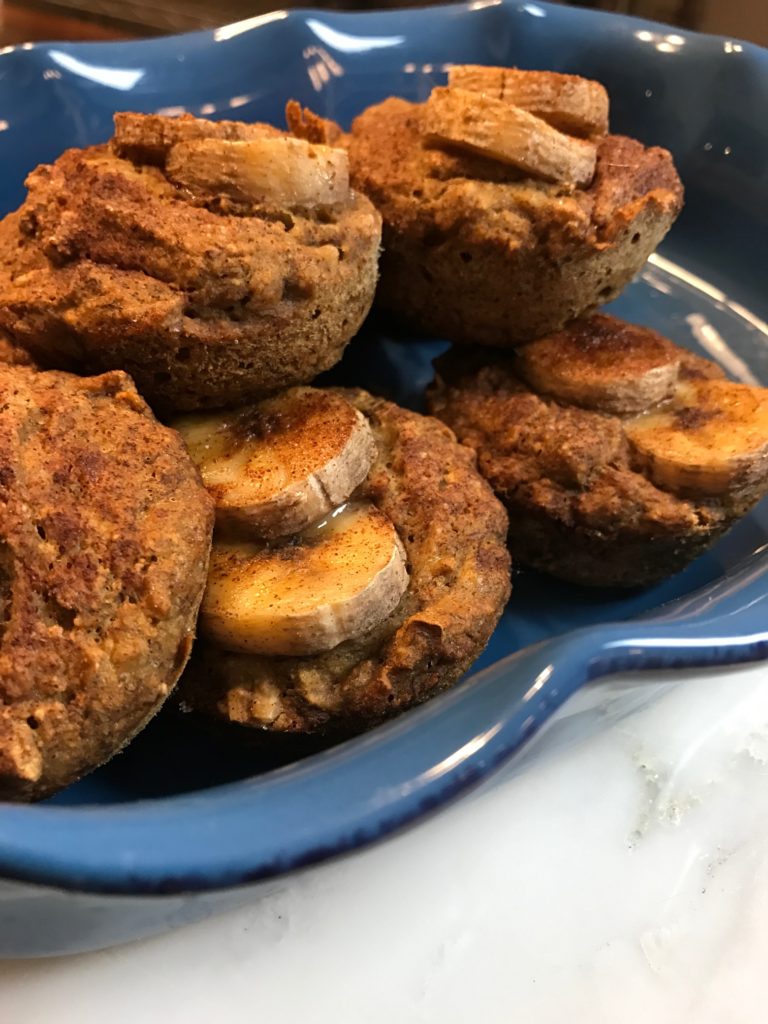 This is a really delicious recipe for banana oat muffins. We make our own oat flour out of old-fashioned oats. Don't use the quick oats because they just have a different taste and texture. You put the oats in a blender and blend until very smooth like a flour (we have done it in a Vitamix blender but also a very old blender and both work well).  We usually use a large container of oats and blend the whole thing and keep the flour in ziploc bags because then you will have a lot available and don't have to make the flour each time.
You will see aquafaba on our ingredient list. What's that? It's the liquid from a can of chick peas or cannelloni white beans. It works as a substitute for eggs because it's a binder liquid just as eggs act in baking. We use lots of these types of beans in our cooking so we are happy to now use the liquid too. Just strain your beans and keep the liquid in an air tight container for about a week.  We also use this liquid in our dips, salad dressings and more.
Ingredients:
3 Tablespoons aquafaba
1/3rd cup applesauce (sweetened)
3 very ripe bananas (2 1/2 you mash and put in the batter, another another 1/2 gets sliced on top)
1 1/4 cups oat flour
1/4 cup oats
1 teaspoon baking soda
1/2 teaspoon baking powder
1/4 teaspoon salt
1 teaspoon cinnamon
Cinnamon and sugar to sprinkle on top
Instructions:
Mash 2 1/2 of the bananas and put in bowl then mix together all the ingredients (except half of one banana)
Pour batter evenly into a sprayed muffin pan or you can make mini muffins. (PS we got a red silicone muffin pan for Christmas. This is the best they just pop out)
Put thin slices of the half banana onto the top of each of the muffins and sprinkle with some extra cinnamon & sugar
Bake at 350 degrees for 25-30 minutes for regular size muffins and about 20 minutes for mini muffins. Check to see if they are done by inserting a knife. If it comes out clean they are done.
Let cool (if you can resist) and enjoy!
Lyla and Emily,
The Kitchen Twins