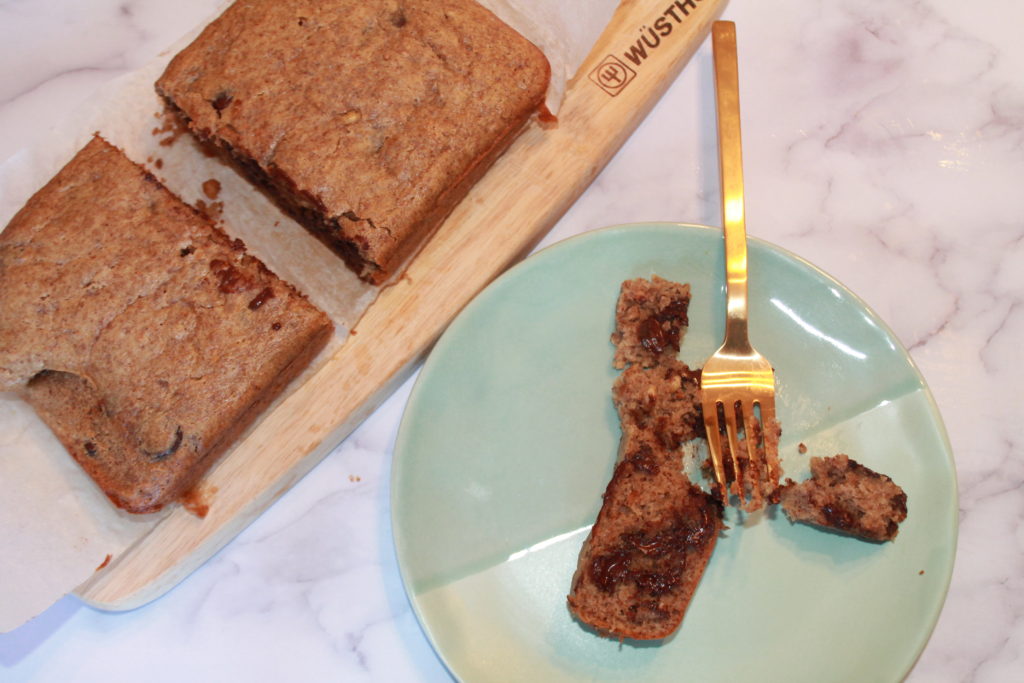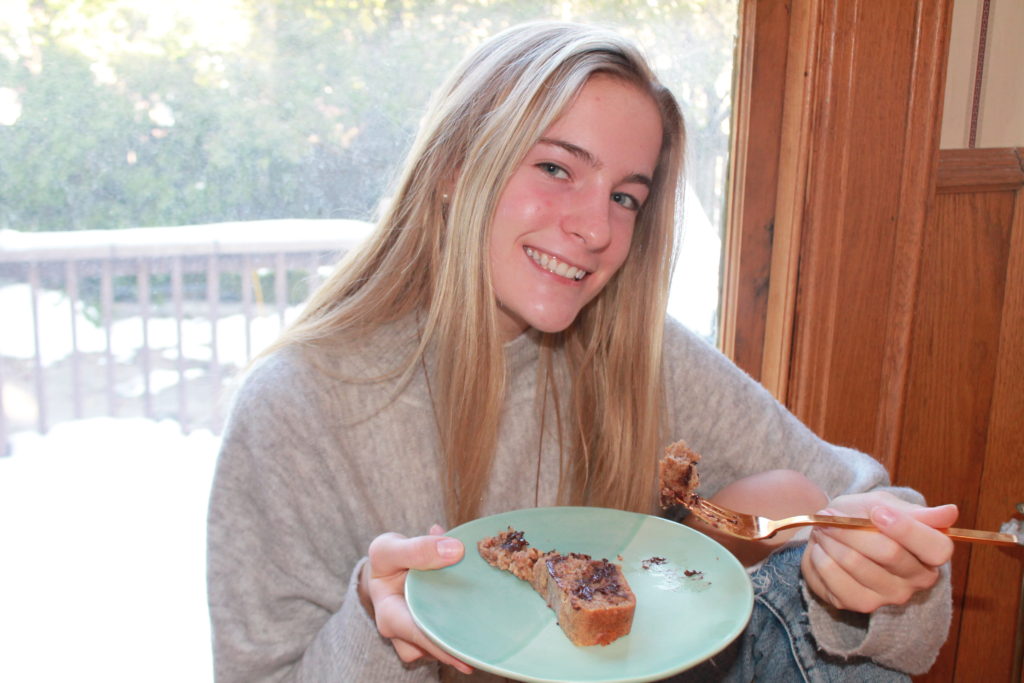 One of our favorite things to experiment with in the baking world is banana bread – of course, we try and make this healthy, gluten free, sugar free, and more all at the same time. And although this may be difficult, we have perfected banana bread. So we asked ourselves: why not try it out with blondies? We have both always had a soft spot for blondies so we created a twist on this classic treat that was healthy, tasty, and had us going back for second and thirds!
What You'll Need
• 1/2 an overripe banana
• 1/2 cup almond butter
• 2 eggs
• 1/4 cup maple syrup
• 2 tablespoons melted coconut oil
• 1/2 cup applesauce
• 1/2 cup flour (we use GF flour, but whole wheat, all-purpose, or oat will work)
• 1/2 teaspoon baking powder
• 1/2 cup chocolate chips
• sea salt for top
To Make
Preheat oven to 350ºF and line a 9 by 5 by 3 baking pan (these numbers are flexible) with parchment paper. In a large bowl, mash the banana then mix in the almond butter until combined. Then add the eggs (you can crack these in a separate bowl if you want to make sure not to get shells), maple syrup, coconut oil, and applesauce. Stir and when fully mixed, pour in the flour and baking powder. When the batter is smooth, sprinkle in the chocolate chips and mix. Pour into an even layer and sprinkle sea salt on top. Bake for 35 minutes and cool for at least 10 minutes before eating. Enjoy!
Emily & Lyla