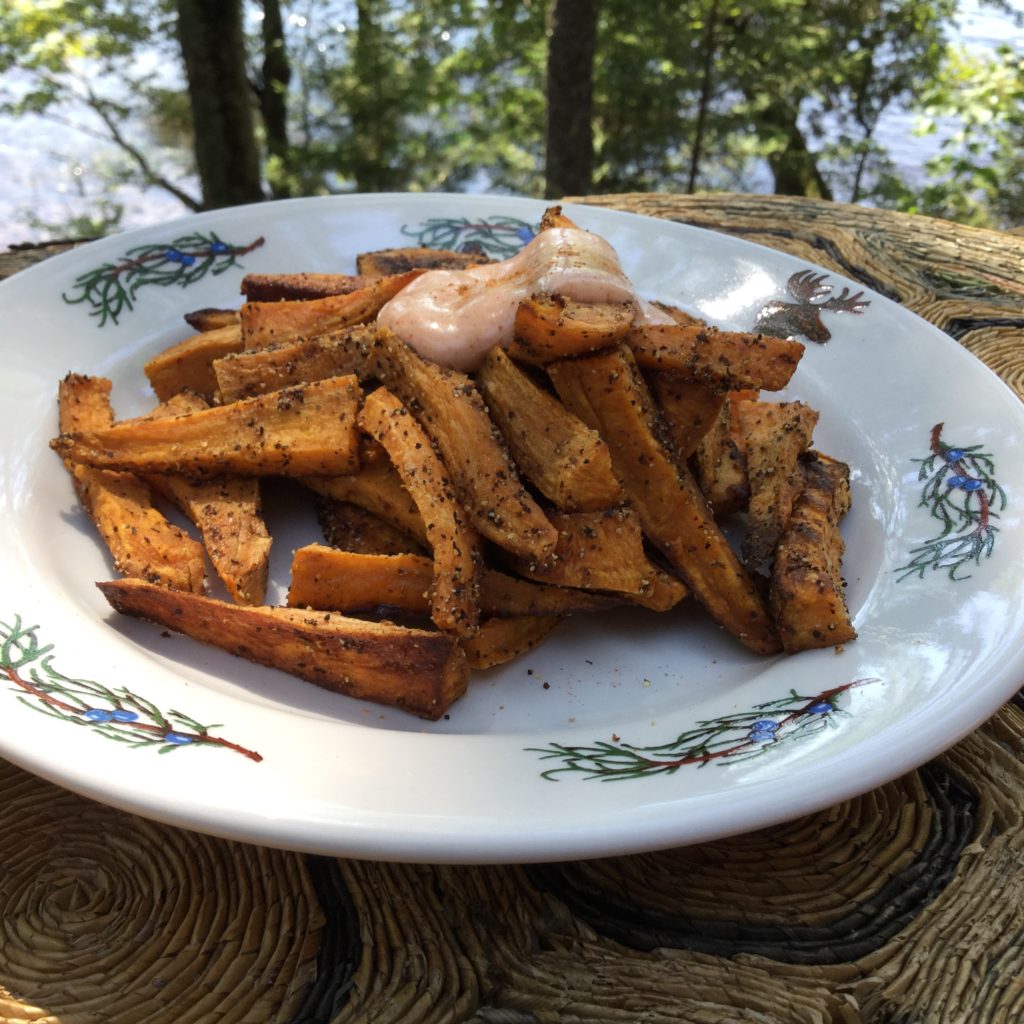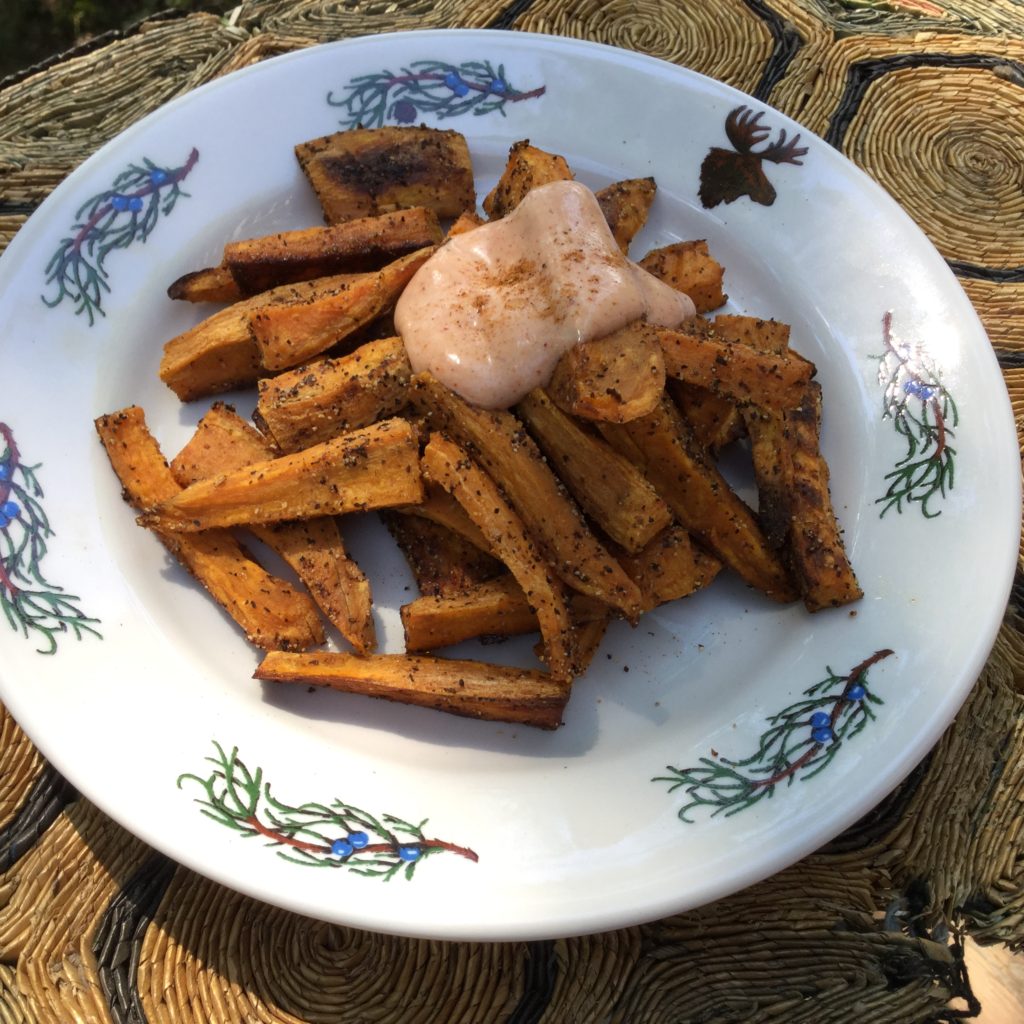 I was in the kitchen the other day and saw this large sweet potato. An idea immediately sparked in my head. That idea was to make sweet potato fries! I quickly set on making the recipe. When they came out of the oven, the were devoured within minutes. This snack is sure to please and is quite simple, too.
Ingredients: 
1 large sweet potato
2 tablespoons olive oil
1 teaspoon salt (I like using sea salt)
1 teaspoon pepper
1/2 teaspoon chile powder
Preparation: 
Preheat oven to 425 F.
Wash and peel the sweet potato.
Carefully slice it length wise and then into preferred french fry shape. I cut them into rectangles.
Scoop the potatoes into a bowl and add salt, pepper, oil, and chile powder. Mix.
Pour onto a greased cookie sheet and spread evenly.
Bake for 24-28 minutes, mixing/turning them half way through.
I hope you you enjoy these as much as I do! They are great with ketchup, but we often use chipotle mayonnaise. We love Sir Kensington's vegan chipotle mayonnaise (or they call it fabanaise which it is!)
These are vegan and gluten free.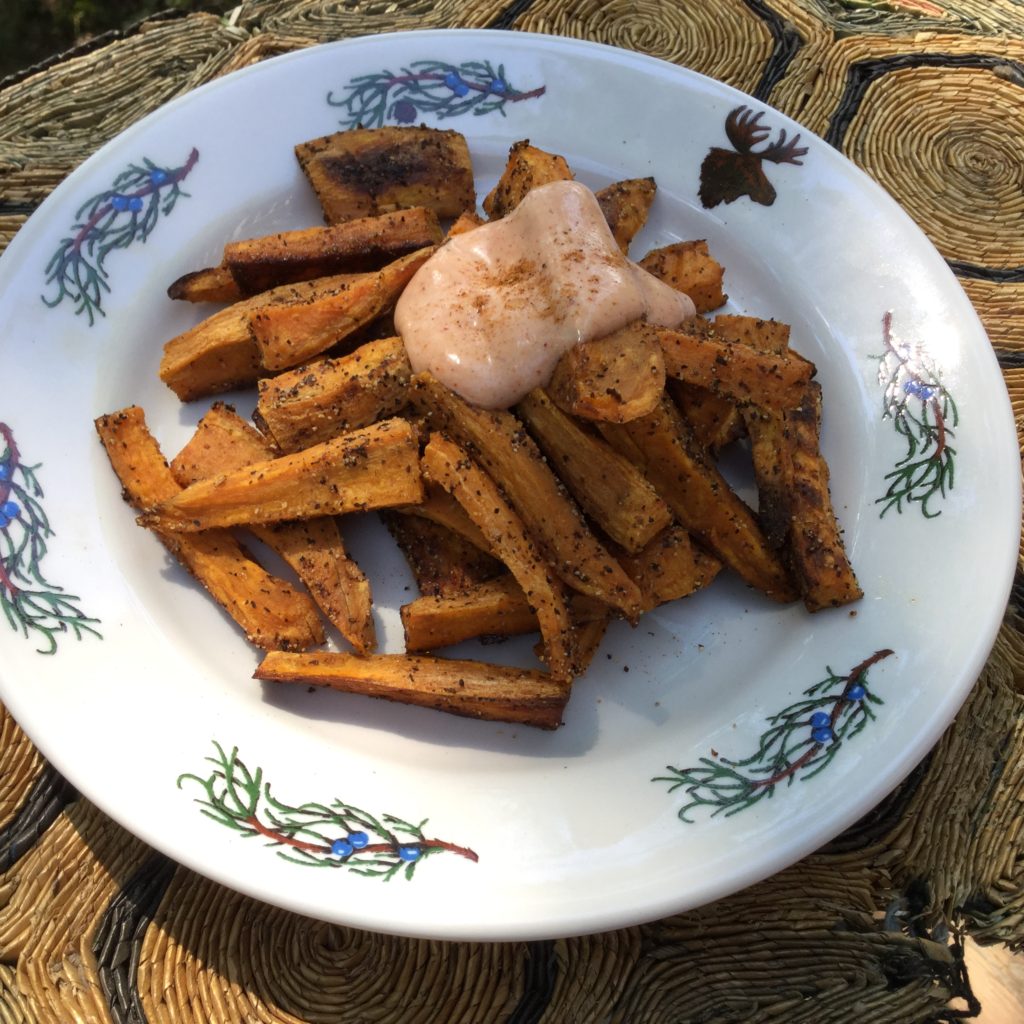 -Emily 🙂
The Kitchen Twins