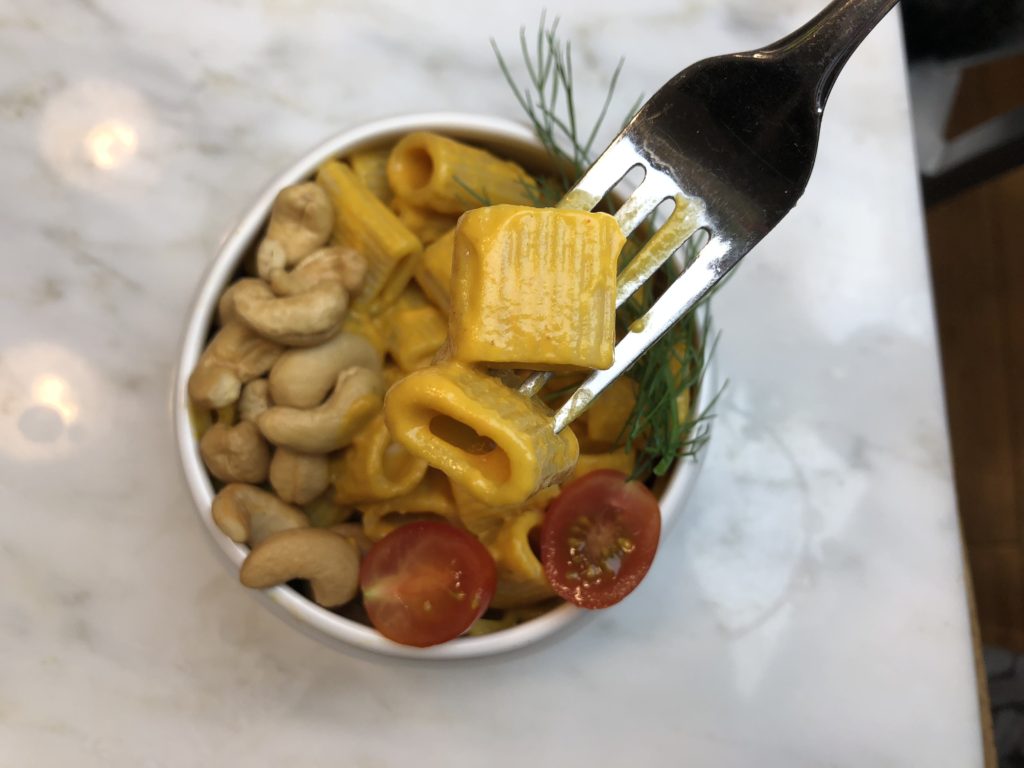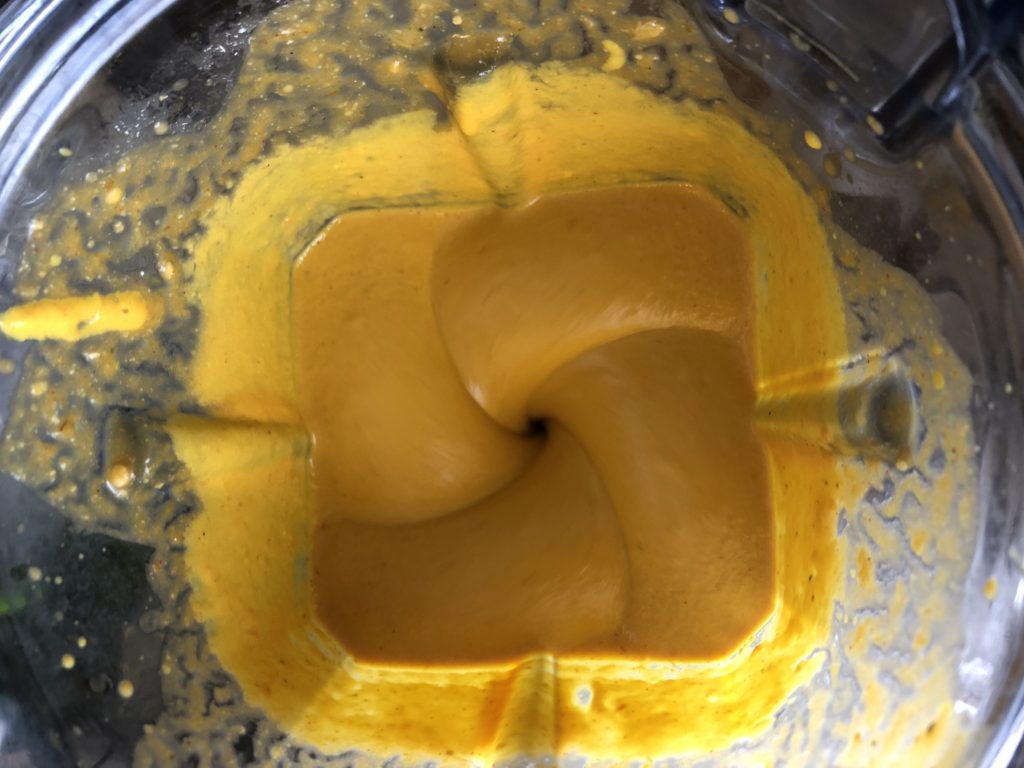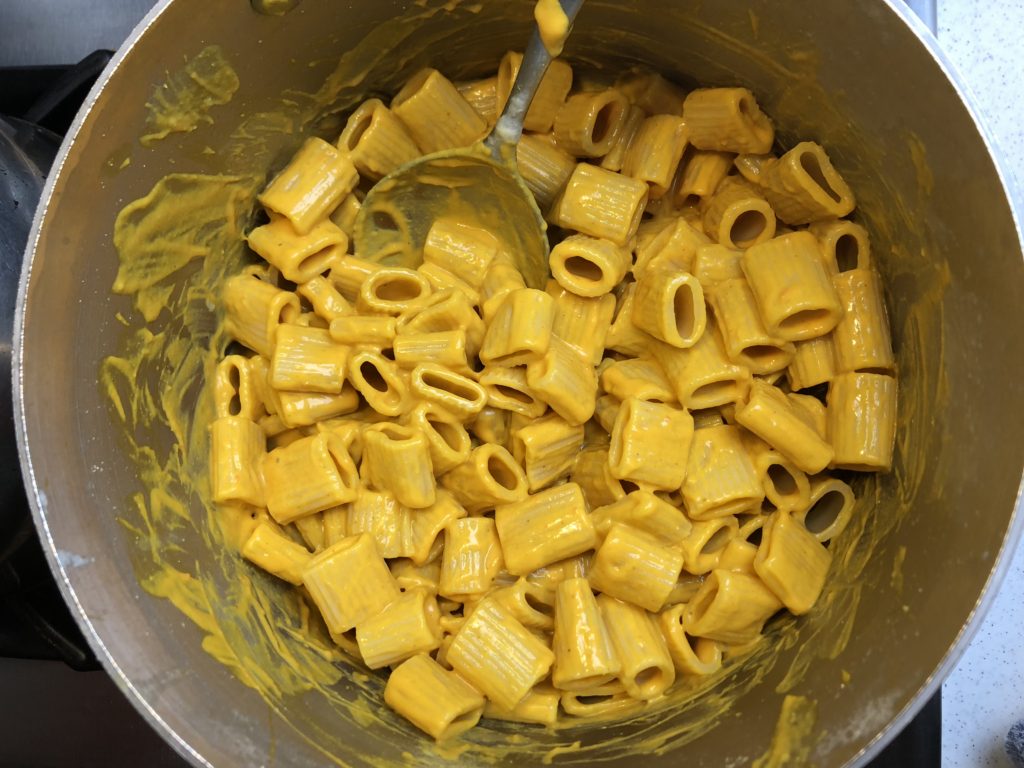 For a while we have been making this mock & cheese sauce because of a couple of reasons. One, it is superrrr easy to make, two, it has no dairy in it (vegan) so it is open to more people, and three, IT IS INSANE!! If you can't eat dairy this is the perfect alternative for you and if you can eat dairy, well then you still have to try it. The sauce truly captures the traditional mac & cheese style with it comfort food vibe, but there's a twist when the vegan gourmet option comes into play!! Enjoy this truly delicious MOCK & CHEESE below!!
Serves: 6
Ingredients:
1 cup puréed pumpkin (make sure it isn't the pumpkin pie filling)
1 cup milk (we use almond milk)
1/4 tsp salt
1/2 small garlic clove
2 TBS nutritional yeast
3 cranks of black pepper
2 TBS EVOO
1/2 tsp smoked paprika
2 TBS coconut milk
4 cherry tomatoes
1/4 cup roasted cashews
2 TBS pasta water
1 box of your favorite pasta
To Make:
Cook your pasta according to directions saving 2 TBS of pasta for the sauce. Set aside in strainer.
Add all of your ingredients (minus the pasta 😉 of course) to a high speed blender.
Blend until smooth.
Toss the sauce with your pasta, serve, and enjoy!!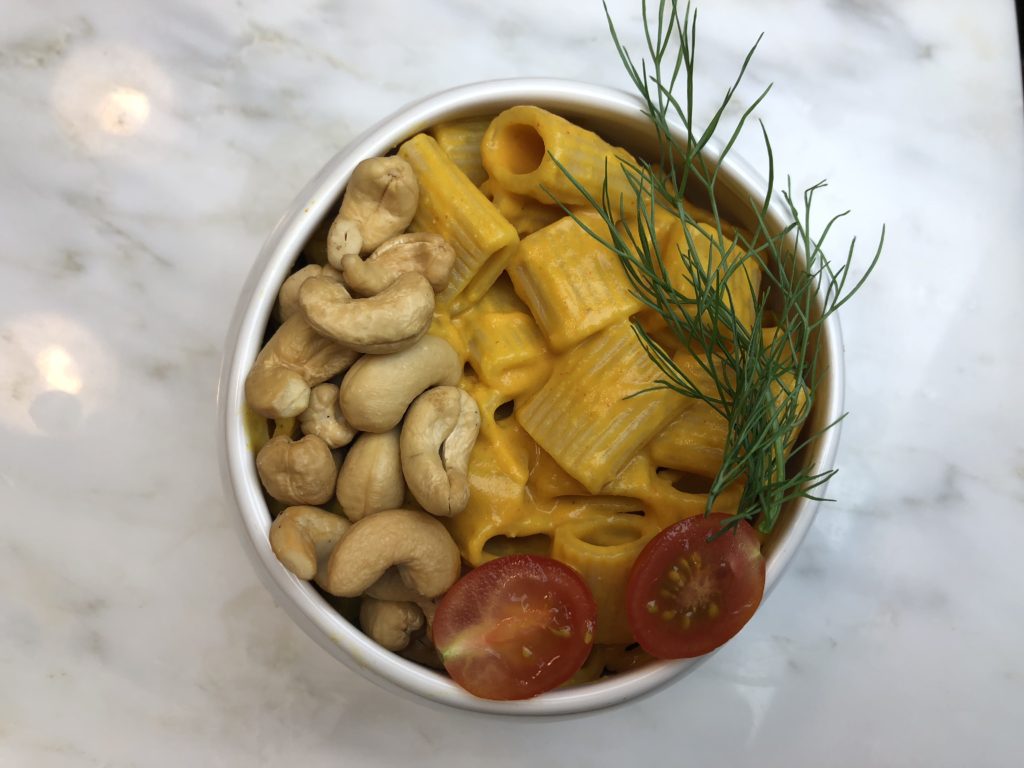 Lyla and Emily 🙂
The Kitchen Twins