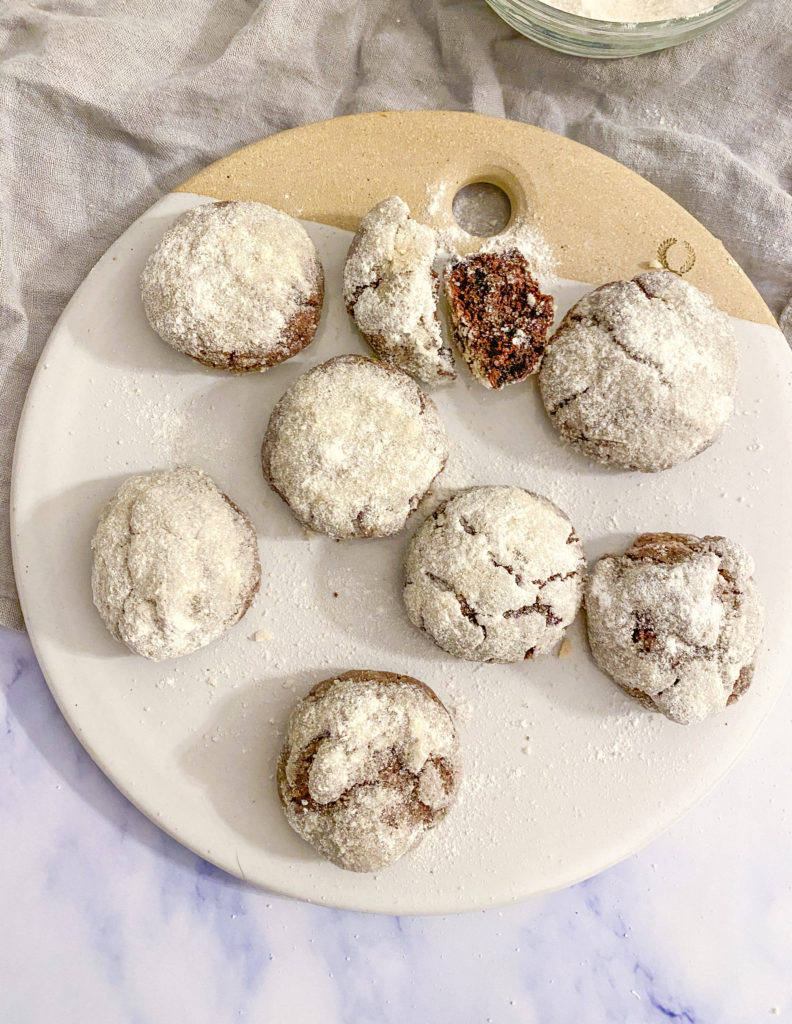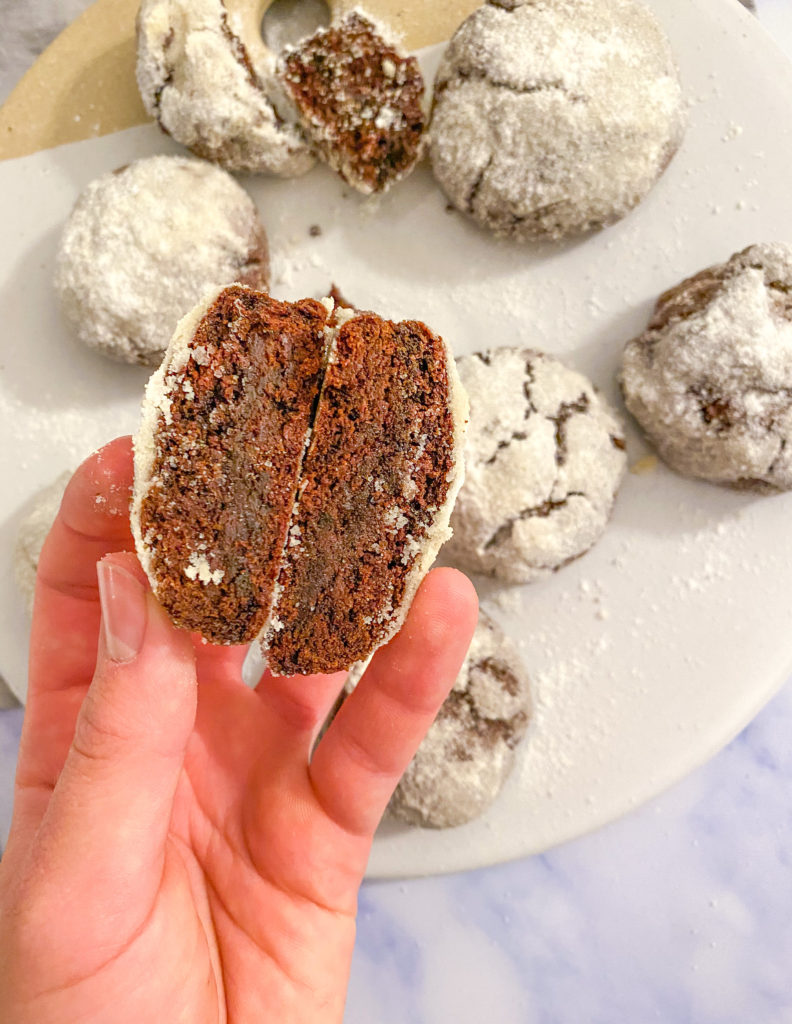 We have and will always be huge suckers for thin mints around the holidays, but since we love holiday baking and making our own food we thought, why not make some healthier thin mints with a TWIST? And that is exactly what these are! They taste better than a thin mint, perfectly sweet with that hint of mint. And the texture is just amazing. Crisp on the outside and chewy and molten on the inside, a cookie flavor and texture match made in heaven! These are perfect for the holidays and have super simple ingredients and they are also really easy and fun to make. We hope you enjoy this recipe and happy holidays!
What You'll Need
1/2 cup semisweet (or dark) chocolate chips
1/4 cup coconut oil
1/4 tsp peppermint extract
1 egg
1/4 cup brown sugar (or coconut sugar)
1/4 cup unsweetened cocoa powder
1/2 cup flour
1/2 tsp baking powder
1/4 cup powdered sugar
To Make
Preheat your oven to 350˚F . In a small saucepan, melt the coconut oil, peppermint extract, and chocolate chips over medium low heat, sitting frequently, until melted. In a medium sized bowl, mix the egg and sugar. Add the melted chocolate mixture and stir until combined. Add the flour, cocoa powder, and baking power and stir until combined. Scoop tablespoon sized amounts and roll into balls. Roll in the powdered sugar. Spread the cookies about an inch apart on a greased baking sheet. Press down each cookie gently with the bottom of a cup and bake for 13 minutes. Allow to cool (or if you're like us eat them while burning hot because they are too good to resist) and enjoy!
Lyla and Emily