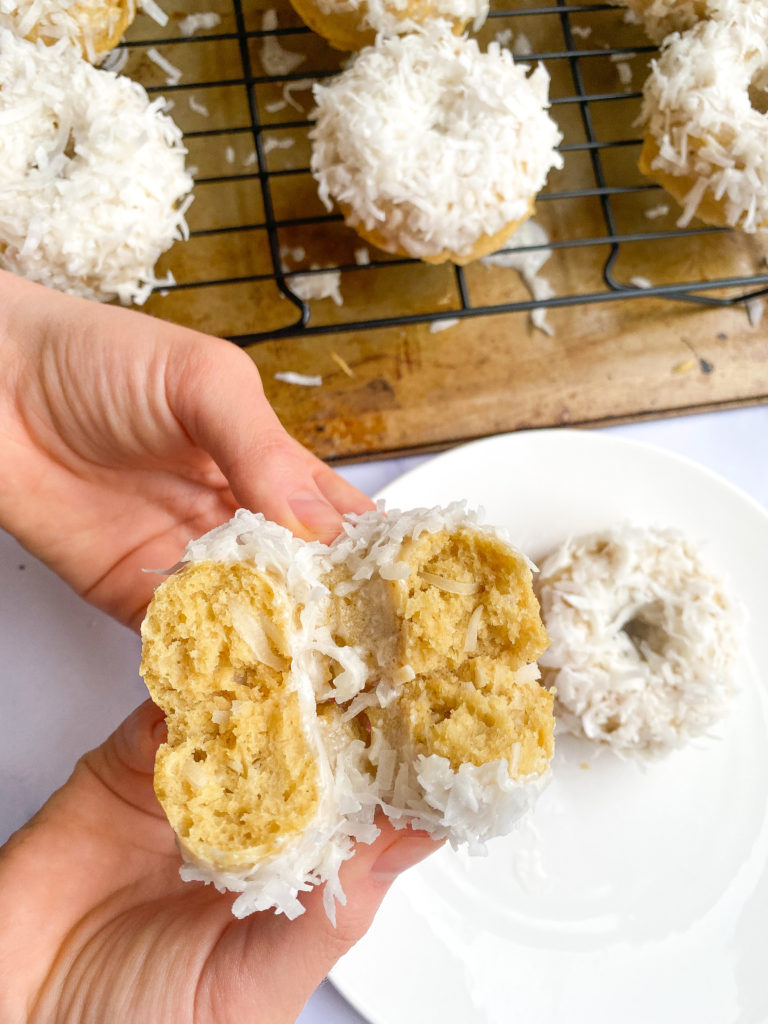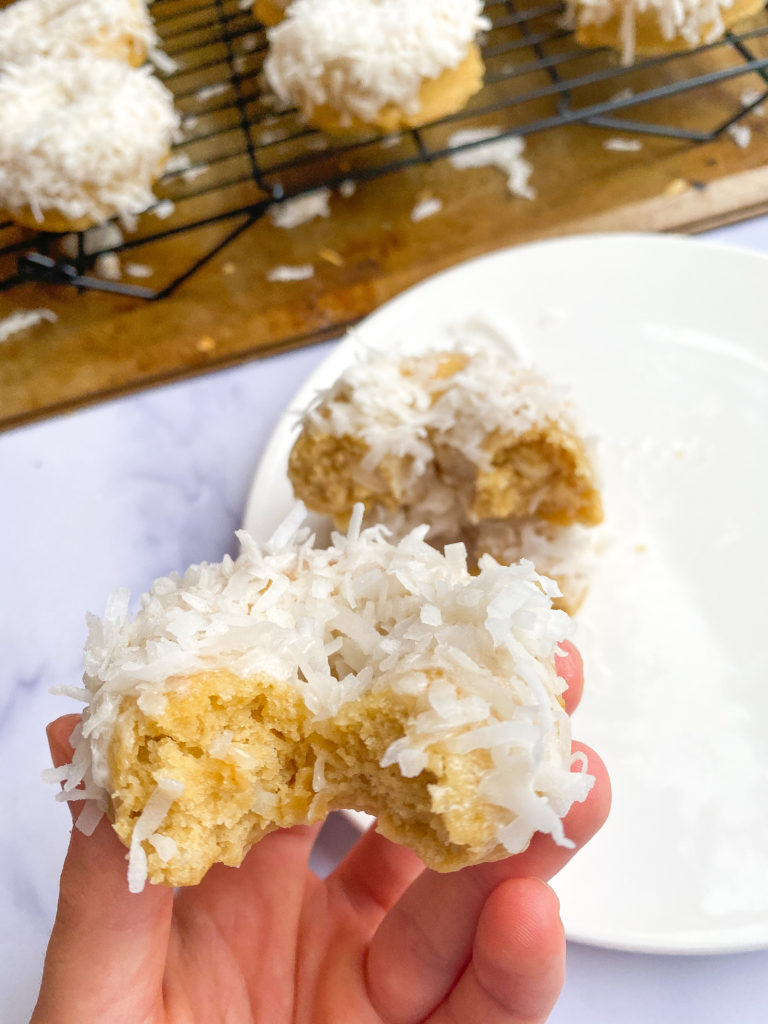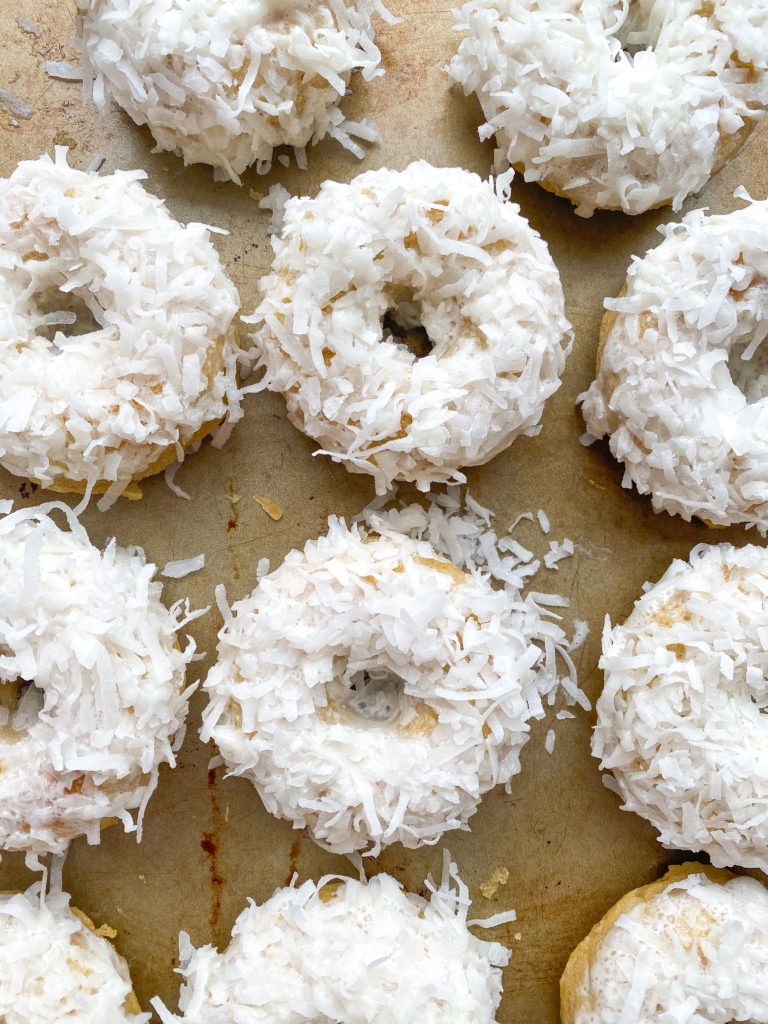 Coconut cake has always been one of our favorite sweet treats – but usually when we make it, we don't want to use three sticks of butter and two cups of sugar. We also did not like how the cake was best the first day*. So, what was our solution? Make coconut donuts that are the perfect serving and that were a little bit better for you. They have less sugar, are made with applesauce, and no butter! So enjoy these addicting (we are not kidding here – we both ate three in one day) treats!
Prep Time: 7 minutes
Makes: about 12
Cook Time: 17 minutes
What You'll Need
Wets:
2 eggs
1/3 cup unsweetened apple sauce
1/4 + 1 tablespoon cup coconut oil, melted**
1/4 cup milk
1/4 cup maple syrup
1/4 cup cane sugar
2 tablespoons brown sugar
1 teaspoon vanilla extract
1 teaspoon apple cider vinegar
Dry:
2 cups flour
3/4 cup sweetened shredded coconut (+ about 1 1/2 cups for dipping)
1 teaspoon baking powder
1/4 teaspoon baking soda
For the Glaze:
1/4 cup aquafaba***
1/2 cup whipped cream cheese****
2 tablespoons cane sugar
To Make
Preheat oven to 350ºF. In a medium bowl, crack the eggs and whisk. Make sure there are no shells. Add the rest of the wets until well combined. In a separate bowl, combine all the dry ingredients. Pour the wet into the dry and whisk until smooth. Grease your donut pans. We use silicone pans. You will need about 12 donut holes. Smooth the batter down after filling about 3/4 of the way. Bake for 17 minutes or until a toothpick comes out clean. After they are done, let cool completely. To make the glaze, we recommend doing this while they are baking and then refrigerating, whip the aquafaba on high speed in a hand or stand mixer for 3 minutes until stiff peaks form. Whip in the cream cheese and sugar. Dip the cooled donuts into the glaze and then into the extra coconut.
Notes:
*These last for about four days. They are best stored in a container, covered in the fridge. 
**You can use butter or another type of oil if you do not have this.
***Aquafaba is the liquid that comes from chickpea cans, so next time you open a can – save the liquid!
****This makes the frosting super light, but if you only have regular cream cheese, that will work as well.