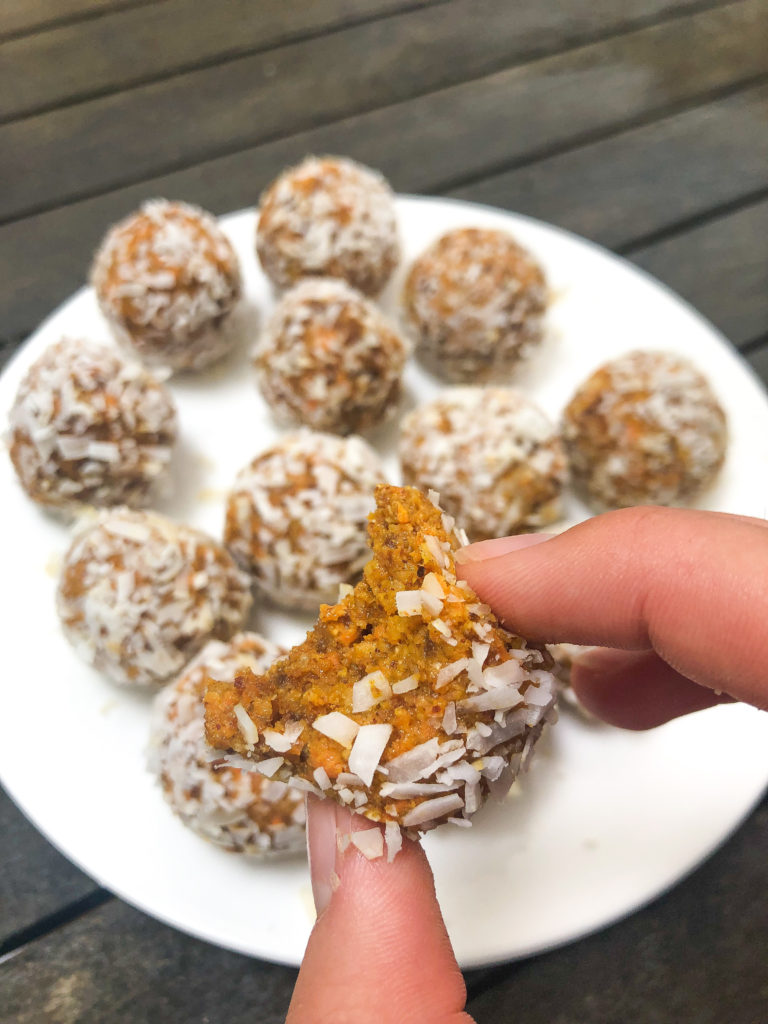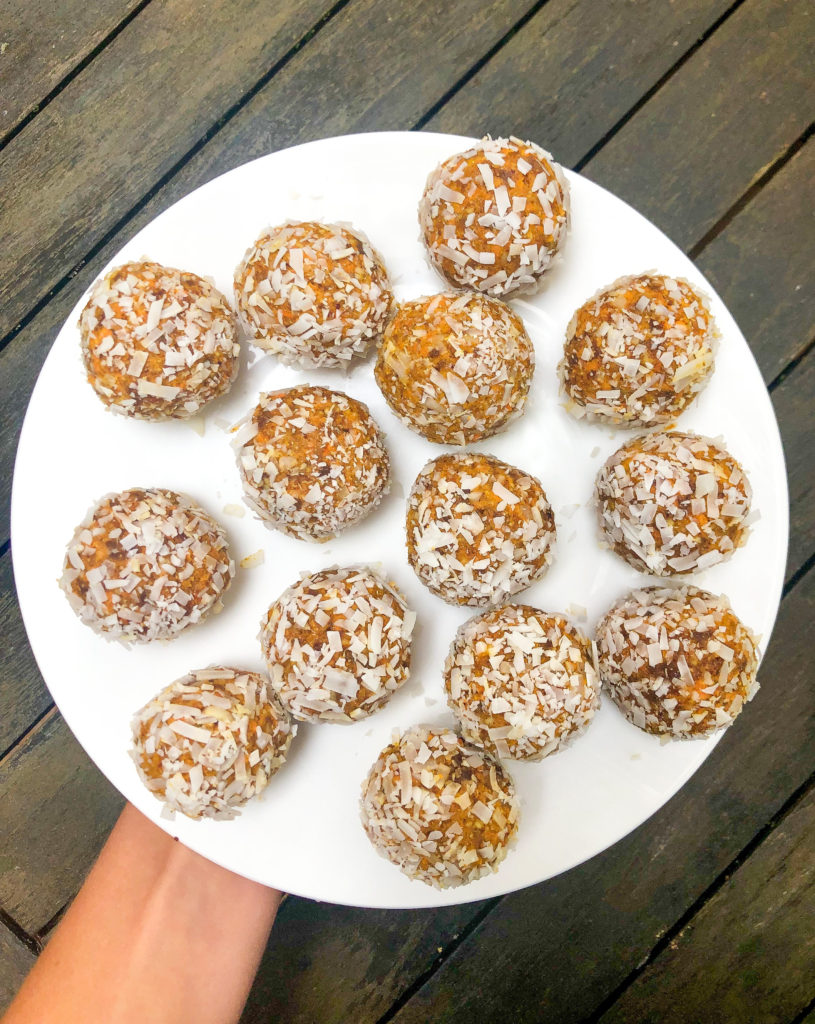 We love getting food inspiration from our favorite sweet treats, for an almond joy bar was the inspiration for our healthy chocolate coconut bars. Our mom absolutely loves carrot cake and it is one of our favorites as well so we have taken inspiration from it and made carrot cake pancakes (in our cookbook, they are so good!) and these carrot cake energy bites. They are super simple and the perfect grab and go snack, or even dessert. They are fueling and give you lots of energy while holding all of the flavors of carrot cake!
Time: 10 minutes
Makes: 14-16 bites
What You'll Need
• 2/3 cup pitted medjool dates
• 2/3 cup raw almonds
• 1 cup finely shredded carrots
• 1/3 cup creamy almond butter
• 3 tablespoons almond meal
• 1 teaspoon cinnamon
• 1/4 teaspoon nutmeg
• 1/4 teaspoon ground ginger powder
• Shredded coconut (for rolling)
To Make
In a food processor, blend the dates and almonds until a coarse texture is obtained. Add the rest of the ingredients with the exception of the shredded coconut and process until everything is combined. Using a mini ice cream scooper or tablespoon, roll out the balls and coat them in coconut.
Enjoy!
Emily & Lyla