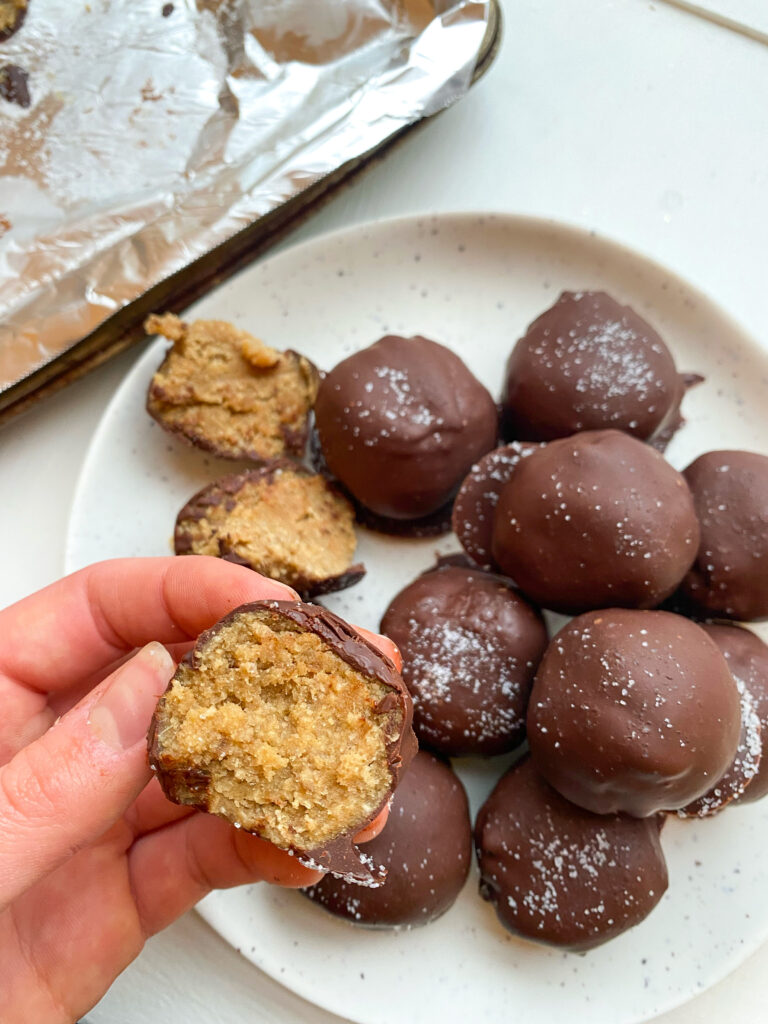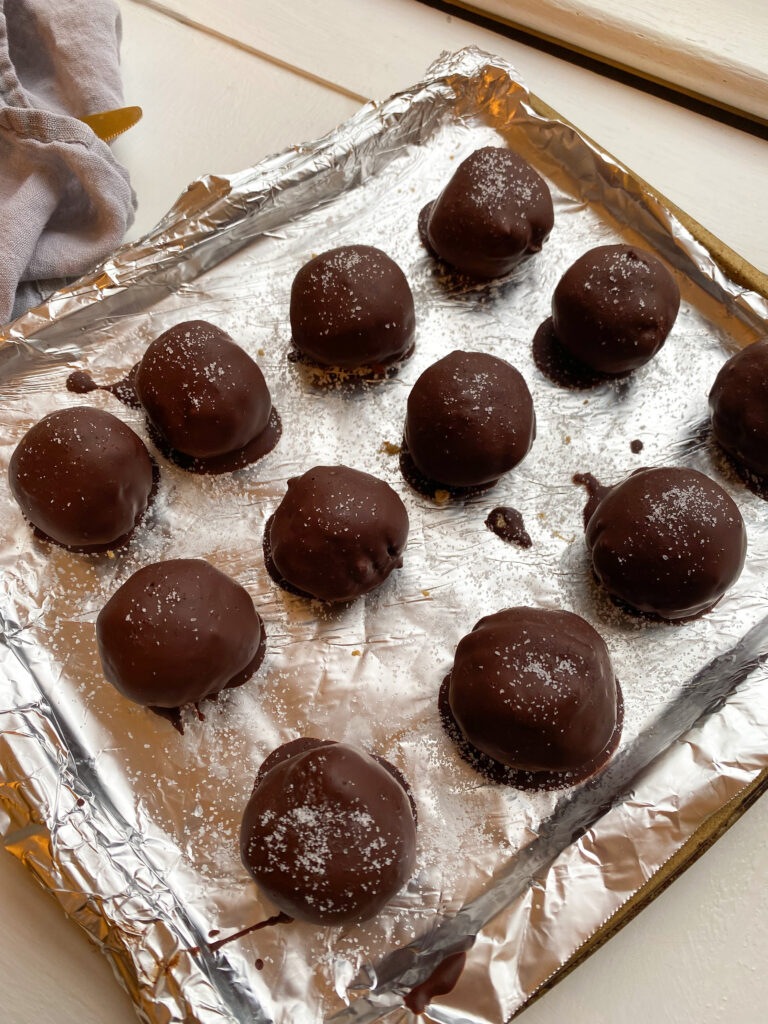 We don't really need to tell you much more about these besides the fact that they are irresistible and heavenly… but we guess we will! Besides the fact that they are insanely tasty, these vegan cookie dough balls are packed with protein but also low in added sugar (and get the perfect natural sweetness from the dates). We can barely wait ourselves to try them after coating with chocolate, but after letting it harden, you will not regret the little wait after that chocolate shell breaks and the cookie dough inside melts in your mouth! Now enough about hyping these up… time to make them!
Makes around 14 balls 
What You'll Need
1 cup pitted dates
1/2 cup water
1/2 cup almond flour 
1/3 cup vanilla protein powder
1/4 tsp salt
3/4 cup oat flour
1/4 cup softened coconut oil
3/4 cup chocolate*
How To Make
Soak the dates in hot water for about 10 minutes. In a medium sized bowl, mix together the dry ingredients. In a blender, blend the strained dates with the water until smooth. Add the coconut oil and dates to the flour mixture and mix until combined. Roll into tablespoon sized balls. Melt the chocolate and coat each cookie dough ball in chocolate and then sprinkle the top with a little sea salt. Chill until the chocolate has hardened and enjoy!
*we used really good quality bittersweet and recommend it, but semisweet or dark works here too