In the summer, it is drilled into our head to hydrate. So we drink a lot of water and stay hydrated especially while playing sports or being active. In the spring and summer, we play a lot of lacrosse so as it gets hotter and hotter we need to keep hydrated but water gets a little boring so we love to take juices or sports drinks with us to lacrosse tournaments, but the juice is full of sugar and we don't want that much sugar before and after games.  This is why we use coconut water. If you add coconut water to juice or drinks it lowers the sugar while keeping the same great taste – actually kind of better! You can add it to any of your power drinks, iced tea, lemonade, OJ and more.  It compliments the juices perfectly and makes them better for you too.
And, aside from beverages, we LOVE adding the coconut water to other recipes as well and we are kind of on a coconut water spree so see how many things we can add it to.
If you want to learn more about the coconut water and where it comes from, visit iTi Tropicals
Below are some of our favorite coconut water combinations – we used our Vitamix for all of them but you can use a blender or even a food processor for the pudding. We use the plain coconut water that comes in the cartons.
Pineapple Banana Chia Pudding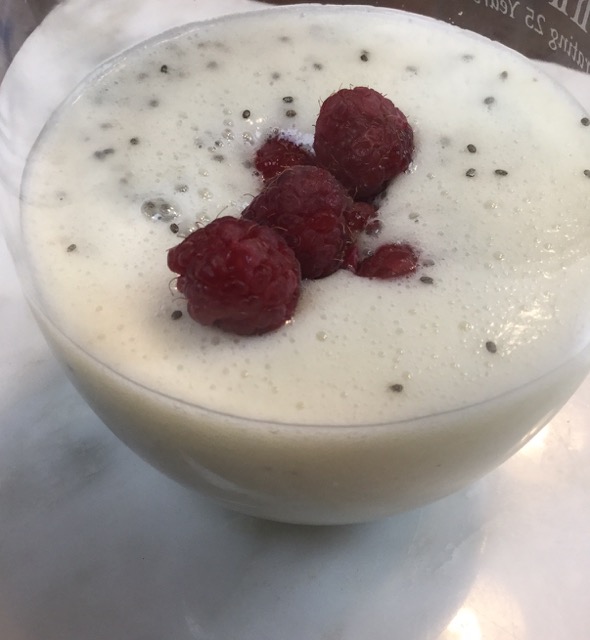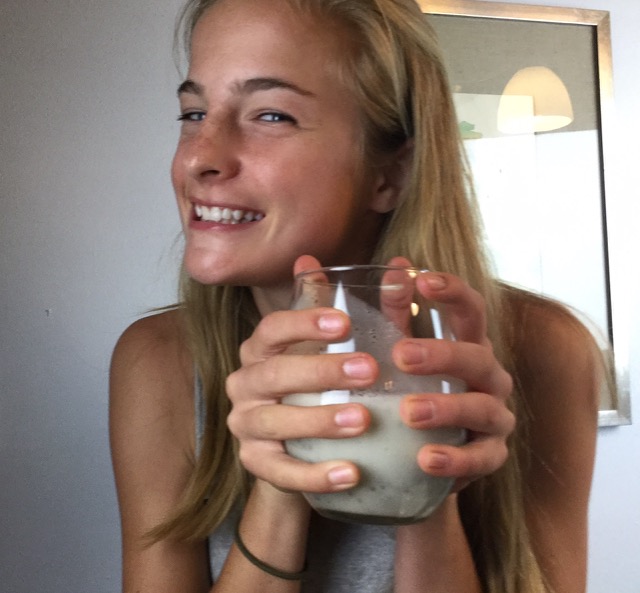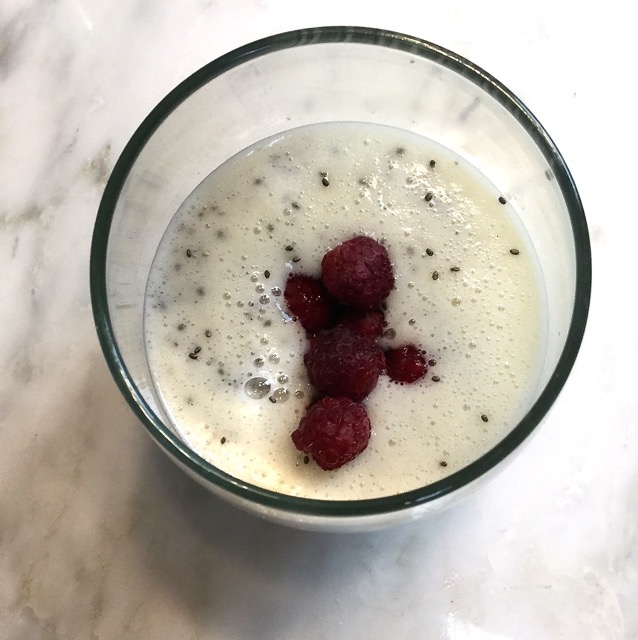 We make this pudding the night before games or before we travel. We put it in jars for an on-the-go breakfast or snack!
Serves 2
Ingredients:

1 banana
1 cup of pineapple chunks
1 cup of coconut water
2 TBSP chia seeds

Directions:

Add all ingredients to a blender.
Blend until smooth!
Add chia.
Stir it up

If you want it as a drink, enjoy right away
For pudding (our favorite), put in fridge for a couple of over night and then enjoy!
******************
Chocolate Coconut Milkshake
"This is the BEST milkshake I have ever had!" …Lyla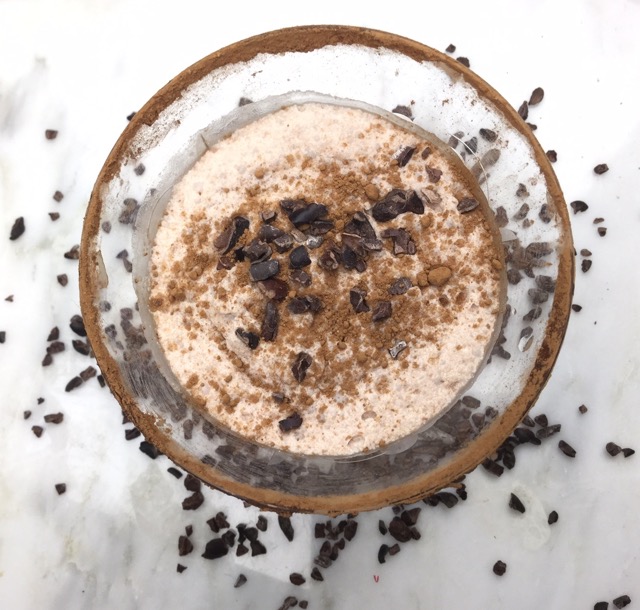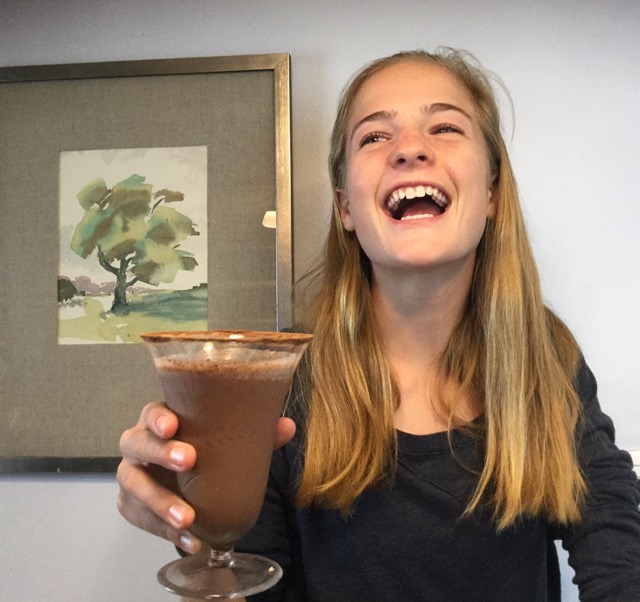 Serves 1
Ingredients

3 scoops of coconut milk chocolate ice cream
1/2 cup of plain coconut water
1/4 ice
1 Tablespoon Cocoa powder

Directions

Put all items in the blender and blend until smooth
To make it fancy, put the cocoa powder on a plate and dip the rim of a glass  then dip it in the cocoa powder
It will be nice and frothy on the top, so sprinkle a touch of the cocoa powder to make it look !
**********************
Watermelon Coconut Juice
We are kind of obsessed with making watermelon juices, spritzers and whatever you can with watermelon during June. Blending the juice with refreshing coconut water is SO good and the best way we've made it yet!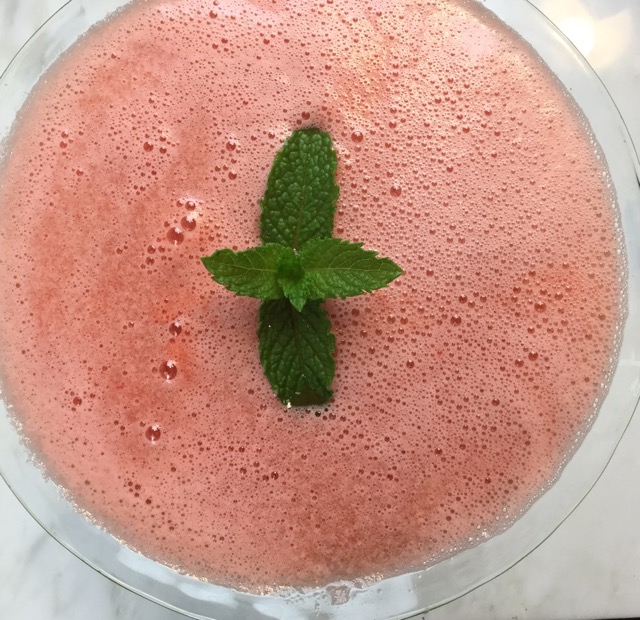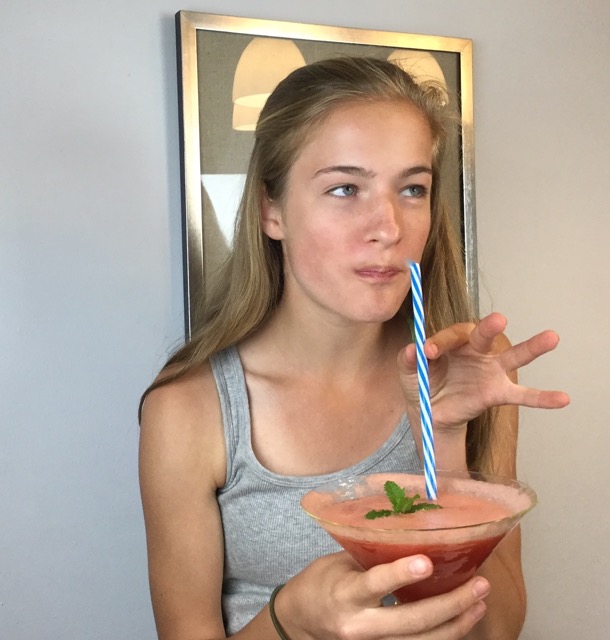 Serves 1
Ingredients:

1/2 cup coconut water
1 cup fresh watermelon

Directions:

Put all ingredients into blend and blend until smooth.
Serve in a fun glass and top with mint!
***************
Coconut & OJ Infusion
This is super simple. Sometimes OJ is a bit tart and acidy for us so we love blending it with OJ. Plus it makes it better for you – a little less sugar and a lot better hydration.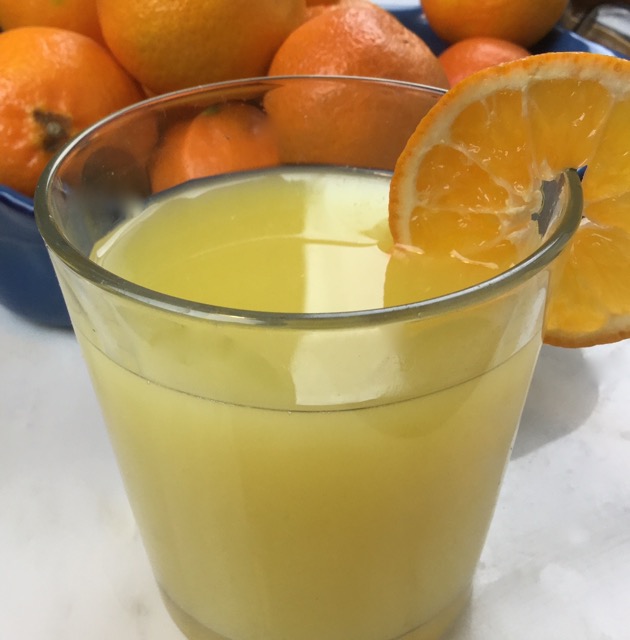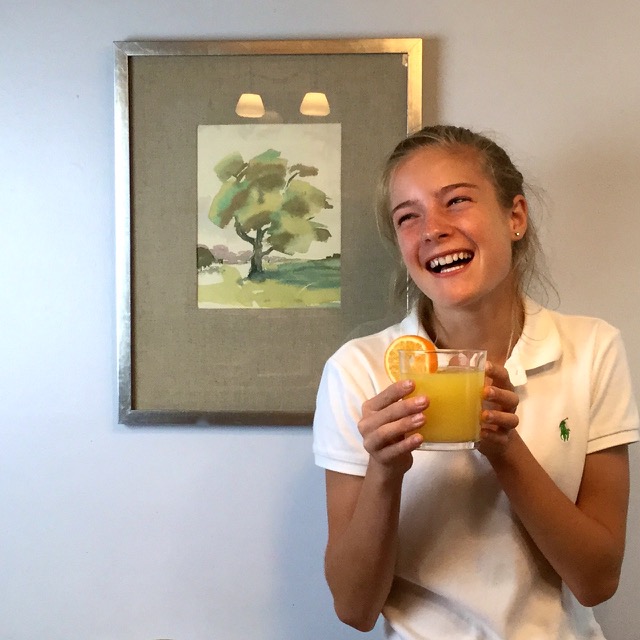 Serves 1
Ingredients:

1/2 cup orange juice
1/2 cup coconut water

Directions:

Add everything into a glass and enjoy!
We hope you enjoy trying out these creative coconut water blends!
-Emily and Lyla