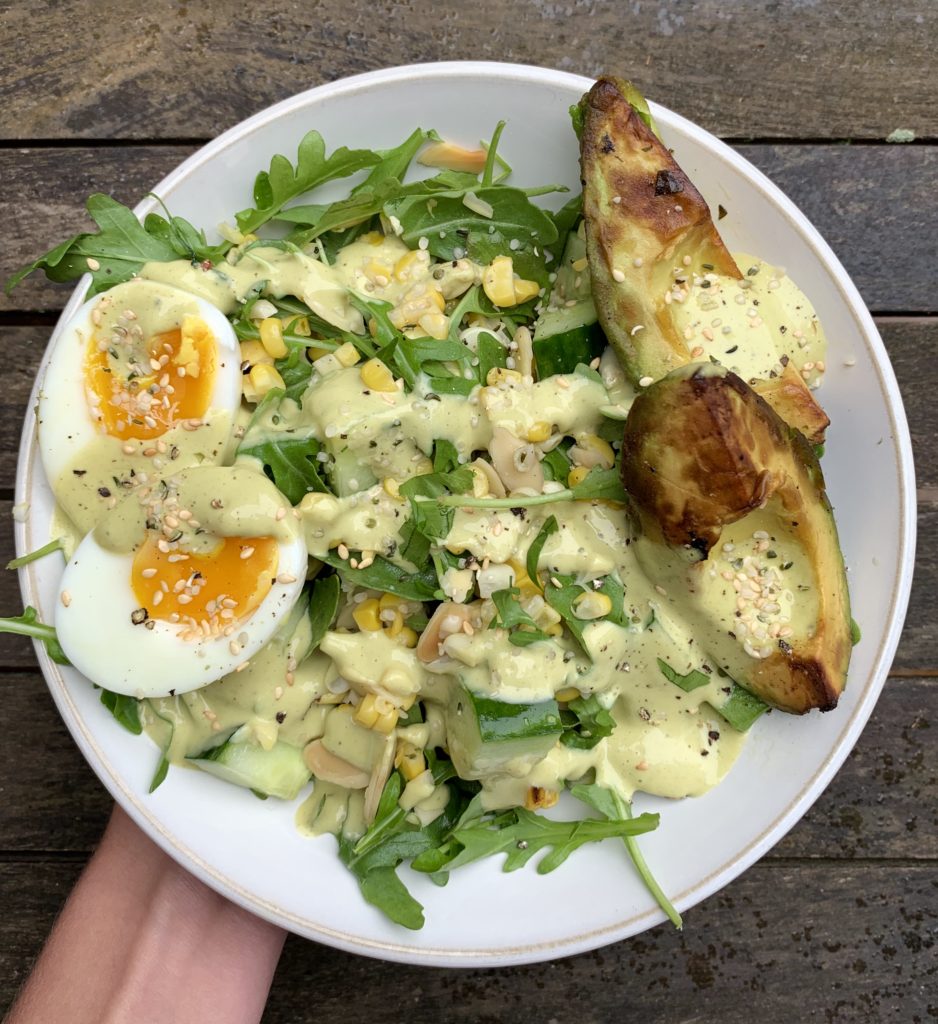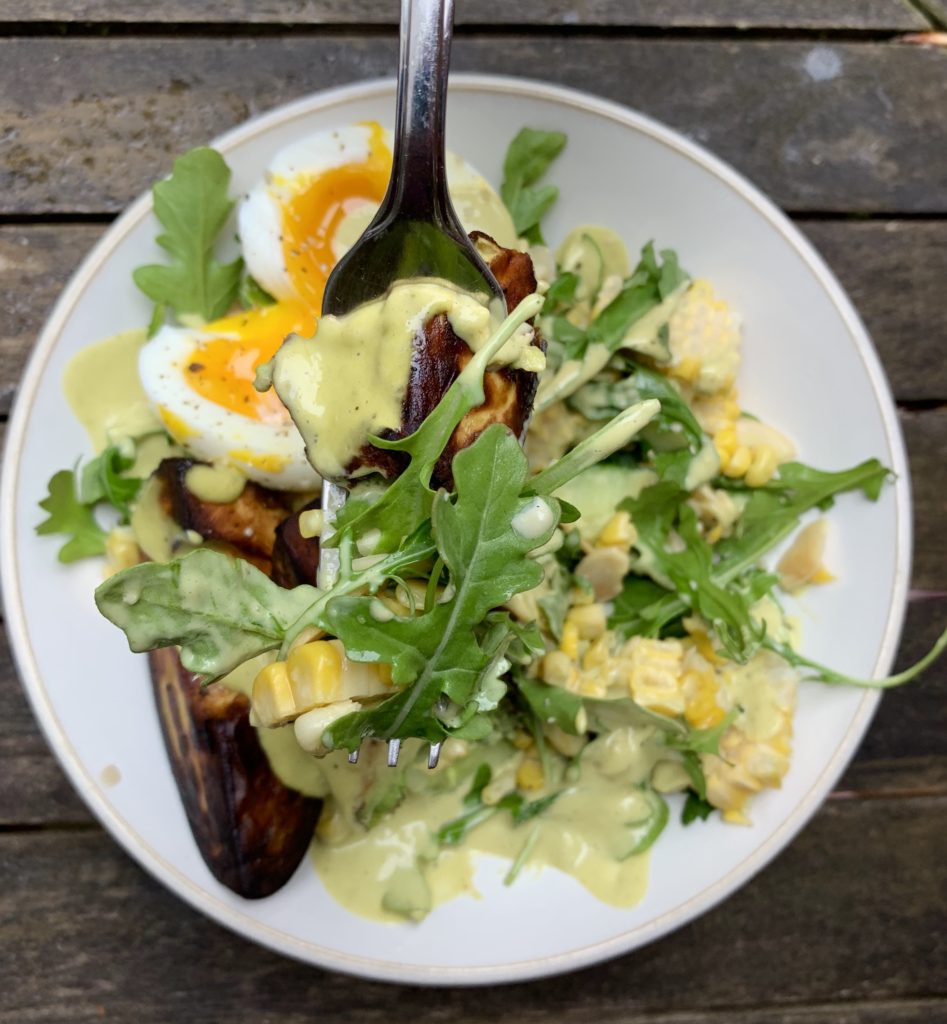 Our favorite summer salad veggies with the absolute best dressing! We love all the creaminess that comes from this salad. The seared avocado has a little crunch on the outside, but is creamy and smooth on the inside along with perfect soft boiled eggs. And the almonds and cucumber add the perfect crunch! And don't be intimidated by the vegan caesar dressing and all its ingredients, it is even better than the usual caesar. The best thing about this salad is that you can make it totally vegan by omitting the eggs and you can substitute the veggies for others if you would prefer something else (although these are all of our favorites!). This recipe is truly simple, delicious, and perfect for summer!
Makes: 2 servings
What You'll Need
For the salad:
• 2 avocados, sliced in quarters lengthwise
• 1 generous cup of (grilled) corn off the cob
• 1 cup cubed cucumber
• 1/3 cup slivered almonds
• 2 cups baby arugula
• 2 soft boiled eggs (we cook these for 6 1/2 minutes in pre-boiling water, then put in an ice bath until cool)
• Oil (for the pan)
For the dressing:
(there will be a little extra after dressing the salad, save this and use later!)
• 1/2 cup non-dairy milk (oat, soy, almond, cashew, you choose!)
• 1/3 cup evoo (extra-virgin olive oil, this gives it more flavor)
• 1 medium garlic clove
• 1/8 tsp onion powder
• 1/8 tsp ground cumin
• 1/4 tsp salt
• 1 tsp dijon mustard
• A few cranks of pepper
• 1/4 cup nutritional yeast
• 1 tablespoon fresh basil leaves (chopped, or 1/4 tsp dried basil leaves)
• 1 tsp apple cider vinegar
To Make
Heat a cast iron pan to medium-high heat and grease with a little oil. Gently put the avocado quarters in the pan and. Sear for about 45 seconds on each side. In a large bowl, add the corn, cucumber, almonds, and arugula. In a blender (to ensure creaminess of dressing), mix all the ingredients for the dressing together then add to the salad mixture and toss. Serve with the seared avocado slices layered on top and the soft boiled eggs.
Enjoy!
Emily & Lyla