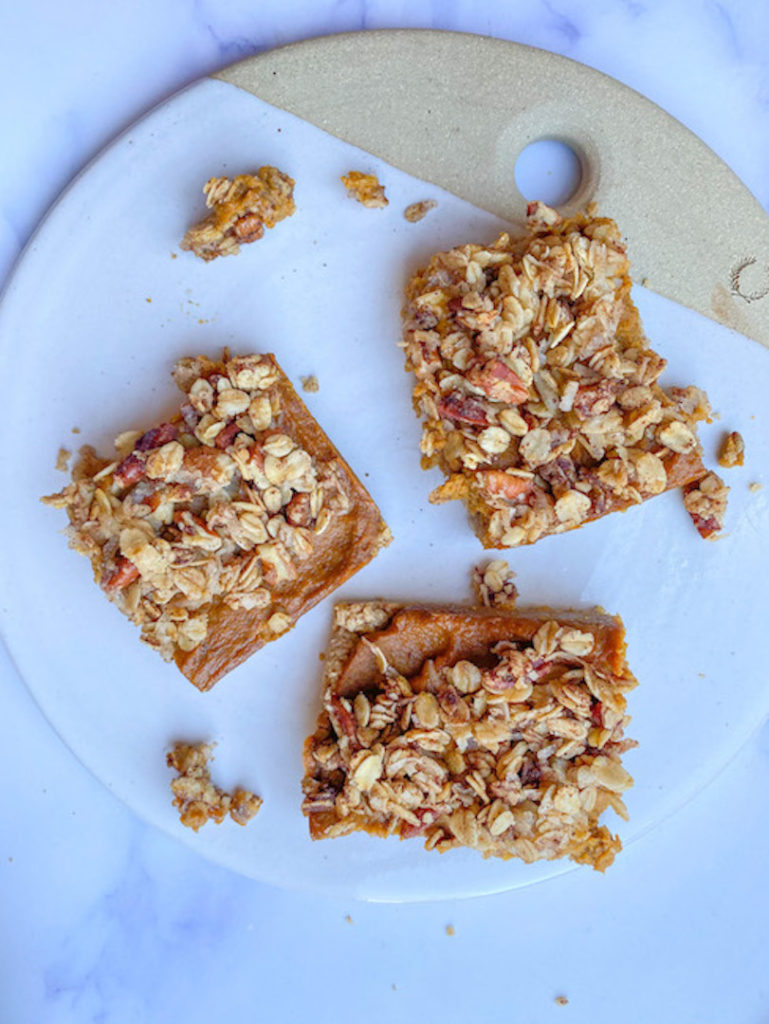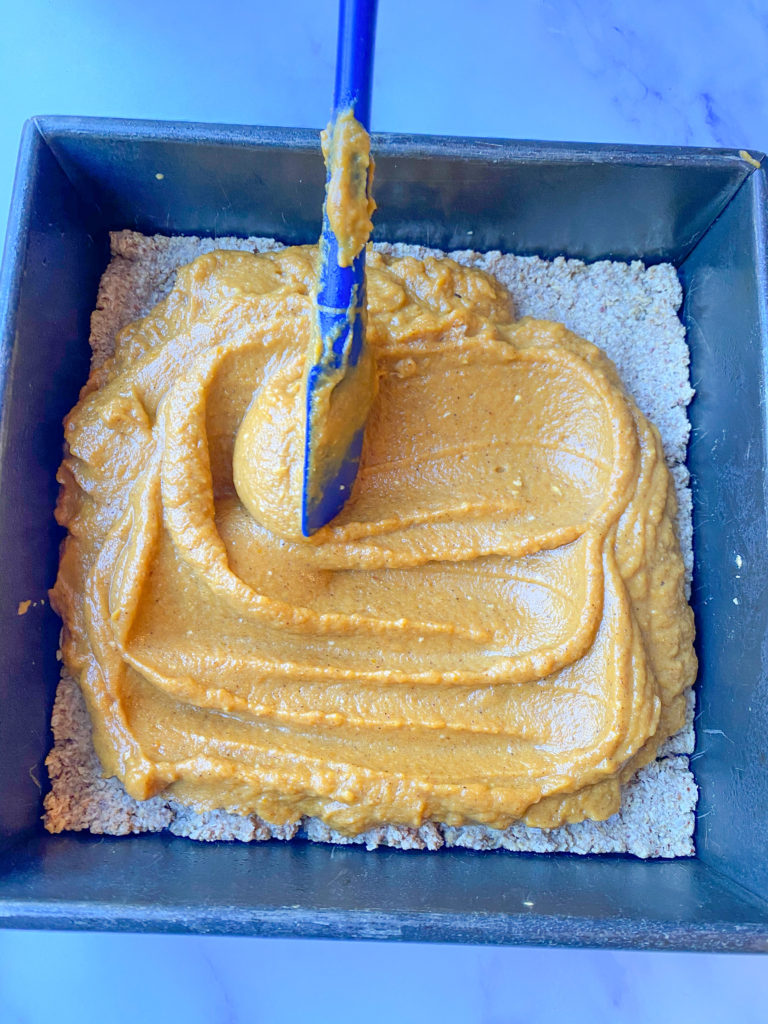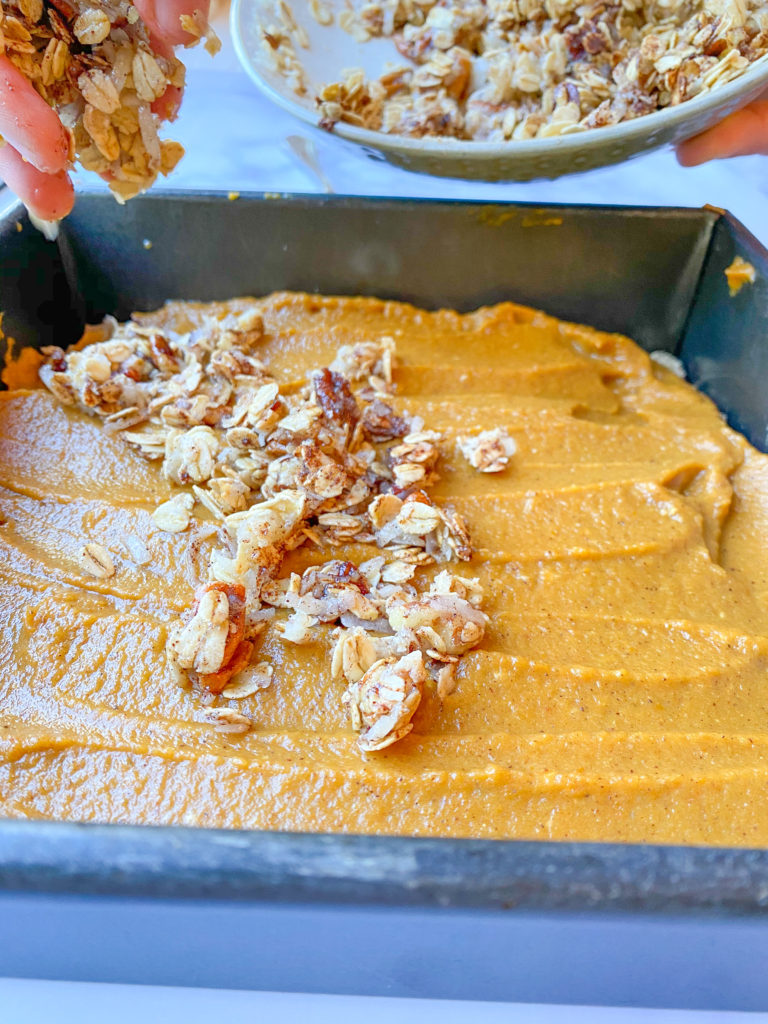 Pumpkin lovers it is finally time! Fall could not have come sooner and we are so excited to share this awesome recipe for Pumpkin Crumble Bars with three layers of goodness. With school back in session, we find our stress levels have risen as we try to get back in rhythm. Cooking, as always, is our outlet for stress and is the perfect way to comfort and relax our minds from the non stop rush of school. So – whether or not you need a little distraction in the form of a delicious treat – have fun making and enjoying these bars perfect for those fall feelings!
What you'll need:
For the crust
1 cup old fashioned rolled oats
1/2 cup pecans
1/4 cup shredded, sweetened coconut
1/4 cup unsweetened applesauce
2 tablespoons maple syrup
For the filling
15 oz can of pure pumpkin purée
1 egg
1/4 cup almond milk (you can substitute for desired milk)
2 tablespoons white sugar
1 tablespoon maple syrup
1 tablespoon molasses
1 1/2 teaspoons cinnamon
1 teaspoon ginger powder
1/4 teaspoon nutmeg
1/4 teaspoon cloves
For the crumble
2/3 cup old fashioned rolled oats
1/4 cup pecans
1/4 cup shredded sweetened coconut
2 tablespoons white sugar
2 tablespoons vegetable oil
2 tablespoons unsweetened applesauce
1 teaspoon cinnamon
To make:
Preheat oven to 350ºF and grease or lay parchment paper on a 9×9 baking pan. First, make the crust. In a food processor, add the oats, pecans, and coconut and process until the texture is mostly fine. Add the maple and applesauce and mix until all combined. Put it into the pan and spread the crust down in an even layer along the bottom. Bake for ten minutes. In the mean time, put all ingredients for the filling in the food processor and blend until smooth. In a separate bowl, mix together all ingredients for the crumble until fully incorporated. When the crust comes out, add the filling and smooth out then evenly sprinkle the crumble over the top. Bake for 30 minutes. Let it cool for at least 10 minutes before serving.
Enjoy,
Em & Ly