Here are two delicious snacks we developed to enjoy for back-to-school whether you are actually going back to school or are doing remote.  Good always makes things better so we hope no matter what these will make you happy!  When we were quarantined in the spring, cooking and eating good food made our days happy…we hope it does the same for you! Here is our cookbook link for The Teen Kitchen which has easy to challenging delicious recipes like pumpkin ravioli,  broccoli tempura, chocolate cranberry almond bars and more!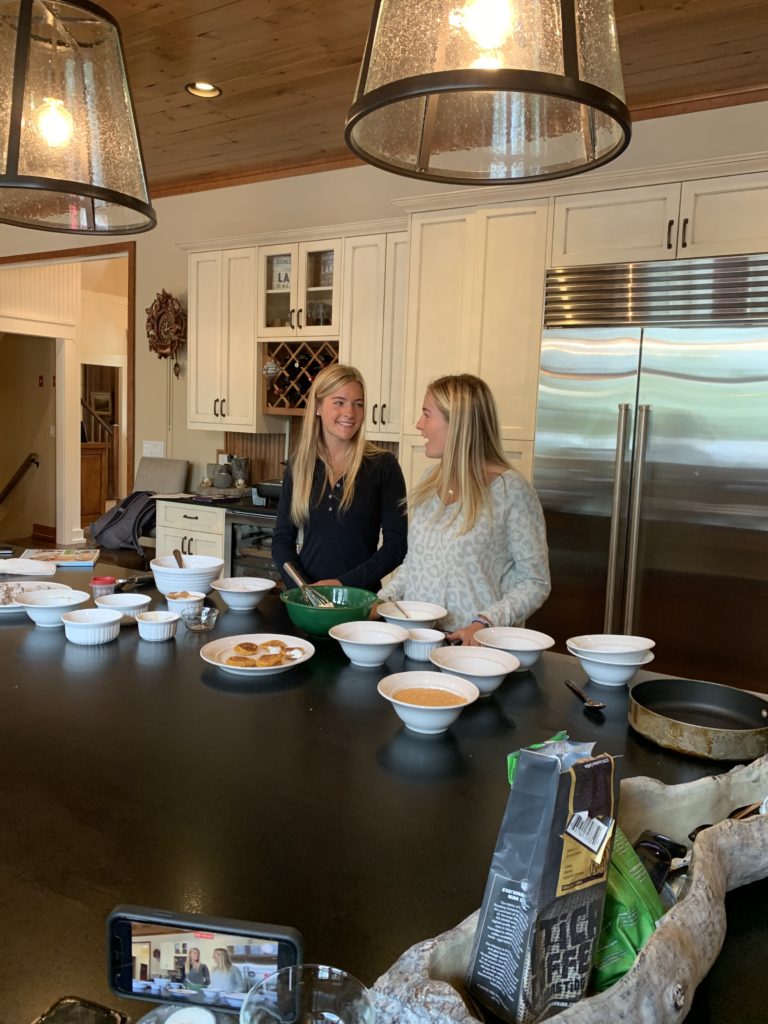 Sweet Corn Fritters 
Makes 14 fritters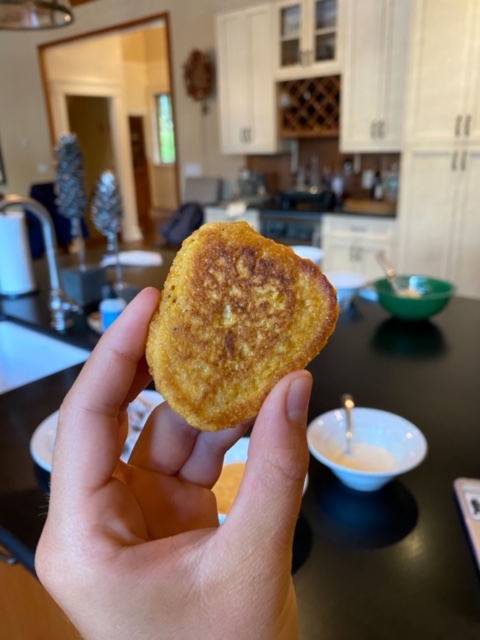 These fritters are SO easy and really delicious. We hope you can whip these up quickly if you are looking for time away from your computer during remote class work. Or if you are in school at school, these are super simple when you get home. 
Fritter Ingredients:
½ cup flour

½ cup cornmeal

¼ teaspoon salt

1 teaspoon smoked paprika

½ teaspoon dried oregano

¼ teaspoon garlic salt

1 teaspoon baking powder

1 egg, whisked

2/3 cup creamed sweet corn 

1 tablespoon maple syrup

1 tablespoon vegetable oil
Sauce Ingredients
½ cup greek yogurt

1 Tablespoon maple 

Pinch of salt
Optional sauce add ins: zest of lime, chopped cilantro
For the fritters, mix all dry ingredients into a bowl. Then add in the whisked egg, corn, maple syrup and vegetable oil. Stir until all ingredients are incorporated.
For the sauce, mix together and set aside. 
To make the fritters, coat a medium frying pan in oil and put on medium heat. Add 1 tablespoon of batter at a time. Cook 2-3 minutes per side, until golden brown and plate as done and enjoy with the yogurt maple sauce.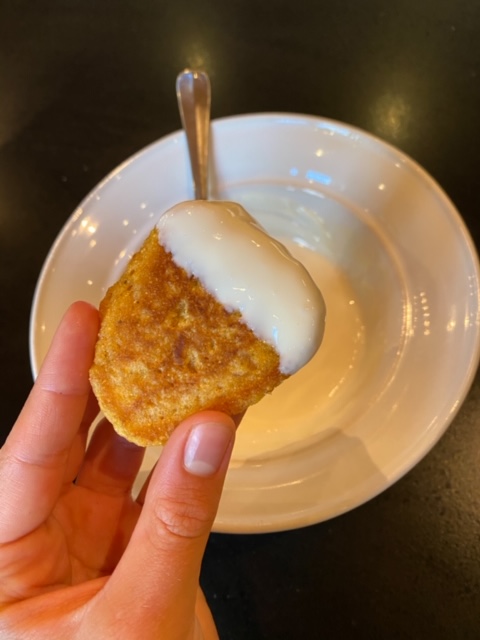 Apple Pie bites
Makes 13-15 bites
These bites have all the flavor of apple pie, but are little power balls of nutrition and energy. They are great to make ahead to pack up for school or a grab and go. You can eat this pie and have some more!  We hope you have them as delicious as we do!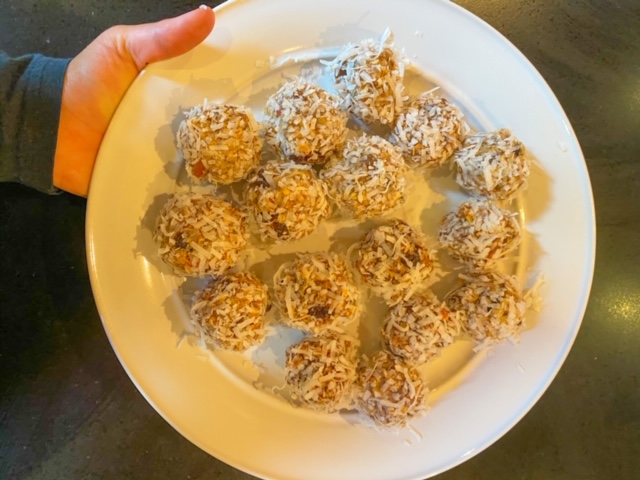 Ingredients
½ cup almond butter (creamy unsweetened)

⅓ cup shredded apple

¼ cup apple sauce (unsweetened)

1 teaspoon cinnamon

1 cup oats

¼ cup raisins

1 tablespoon chia seed

1 Tablespoon brown sugar
Bites Topping:
Mix everything together in a medium sized bowl. Roll tablespoon sized bites into ½ cup shredded coconut. Store in the refrigerator. 
Let us know how your back to school goes. We are trying to be positive no matter what (:
Happy cooking and eating.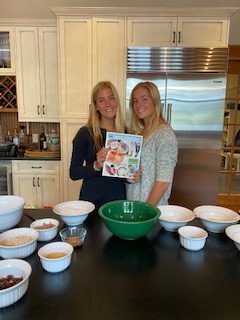 xo Emily and Lyla