We had such a great time interviewing Nancy Easton, the founder of Wellness in the Schools. We hope you enjoy watching. The interview is just below. One thing we learned and you will learn too in the interview is she told us about that if you make a mistake, and do not fix it or learn from it, then that is a mistake. Also, you will learn what influenced her when she was little, where and what she'd eat tonight and some simple things to be healthier. Plus her dog joins us in this Kitchen Curiosities interview. How fun!
We got to meet one of Mrs. Easton's sons, and learned that he likes to make this special coconut chia pudding. We cannot wait to try it! Mrs. Easton used to be a teacher in New York City and started WITS because she saw kids coming in and eating soda and cheese puffs for breakfast. It stained their fingers, and by the time they needed to walk up stairs they did not have enough energy. So Mrs. Easton started Wellness in the Schools. Her program is doing really well and is now 10 years old and is growing. We would also like to share with you her appearance on TEDx. It is called Dive In For Change. We learned a lot from this and you can tell why WITS has made a big difference. TEDx Link: —–>
Thank you again Mrs. Easton and WITS for letting us interview you!  We think the schools and kids are very lucky to have WITS and you.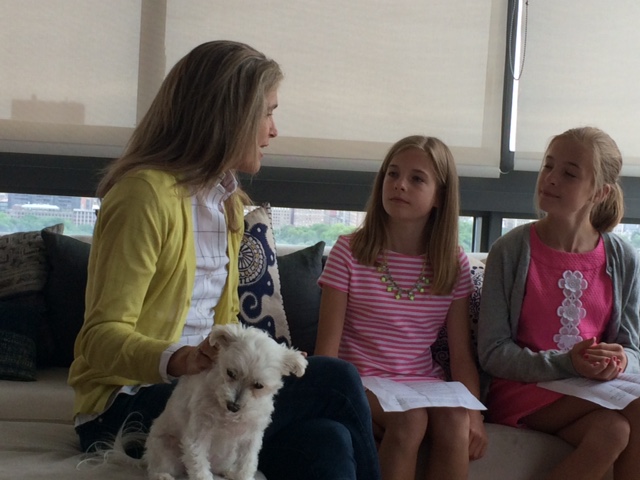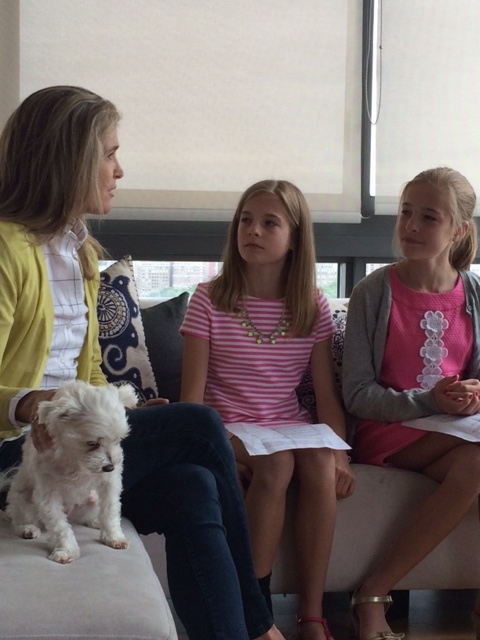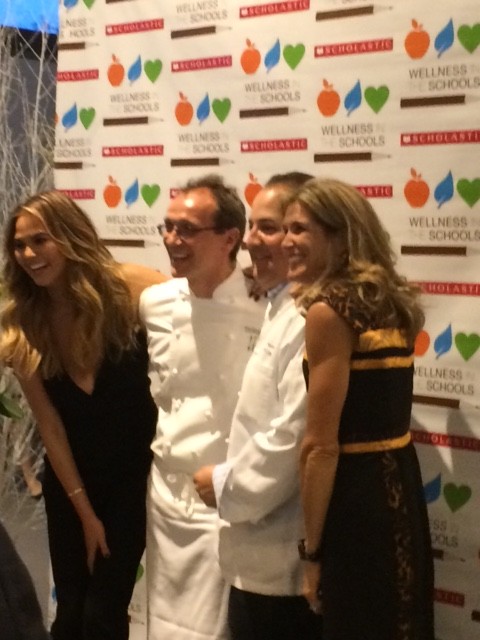 Emily and Lyla, The Kitchen Twins