These have a nice toasty flavor with a little nutty sweetness from the almonds and apricots. The tapioca flour turns these into the perfect cracker! We hope you try to make them they are super easy and delicious. Emily and Lyla
Recipe below photos.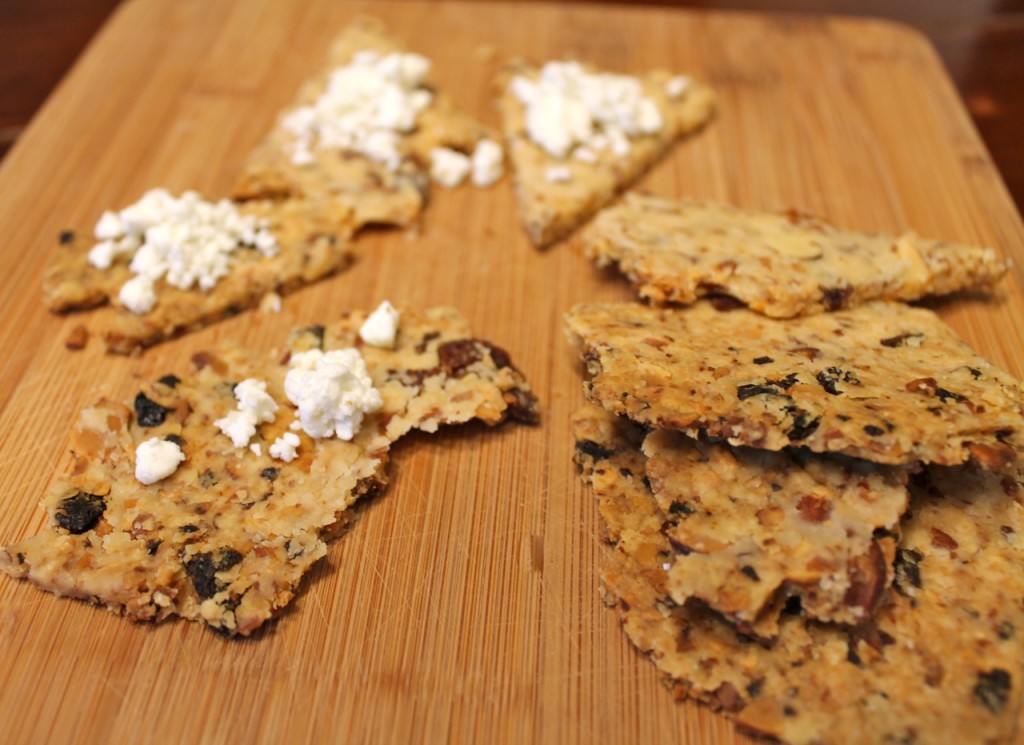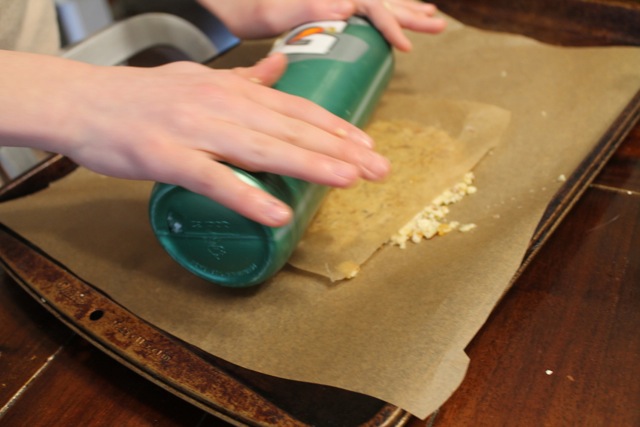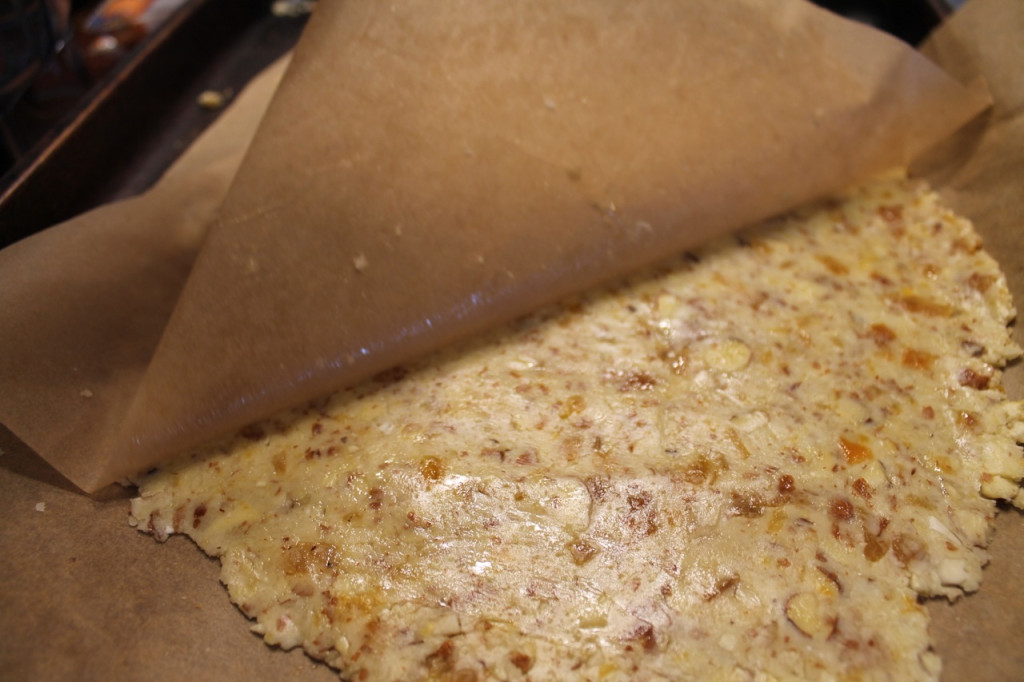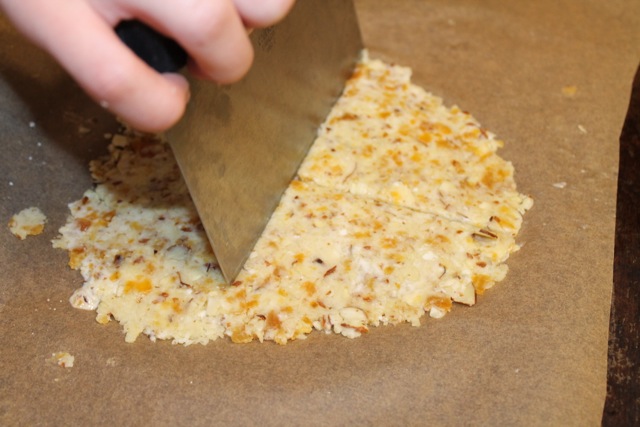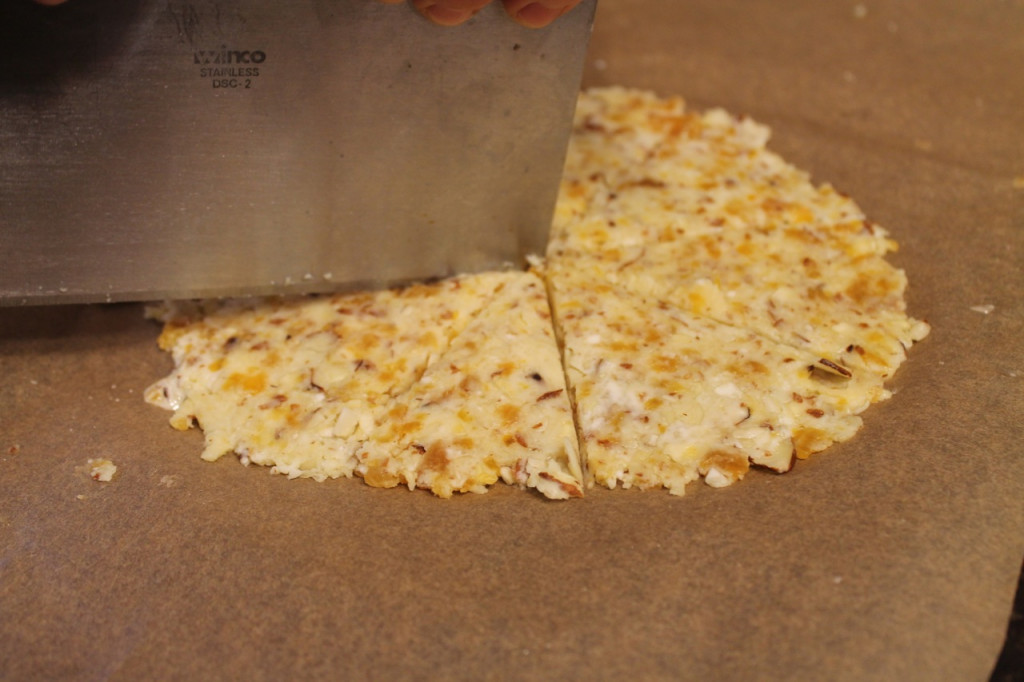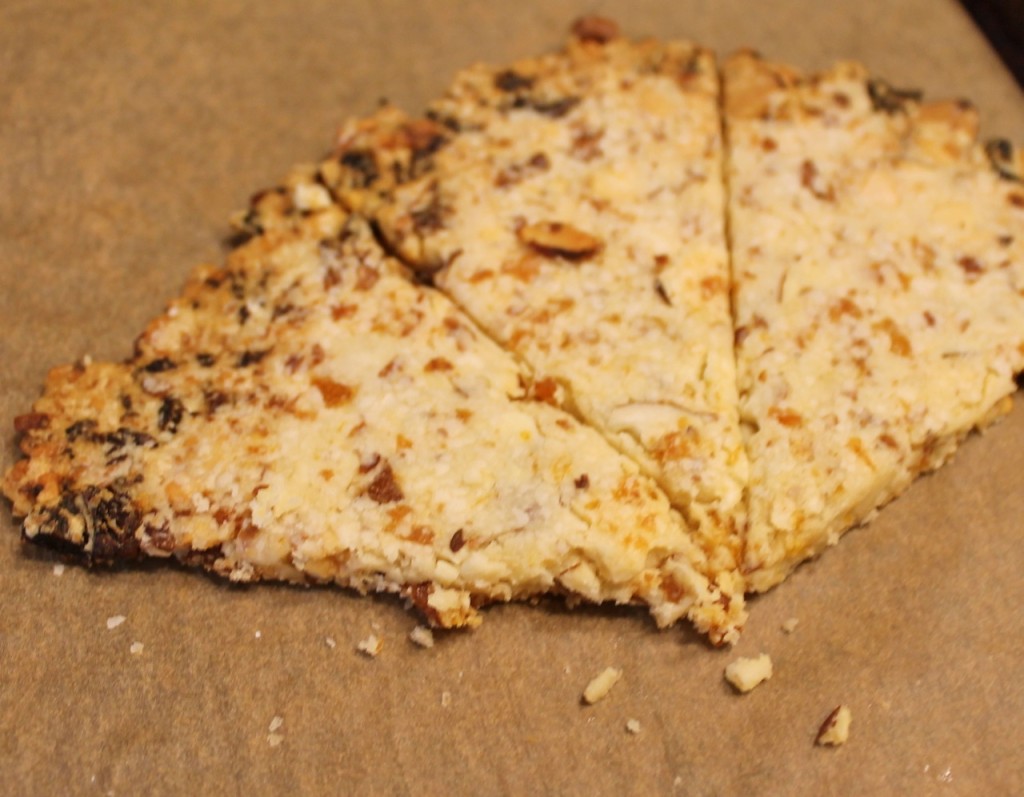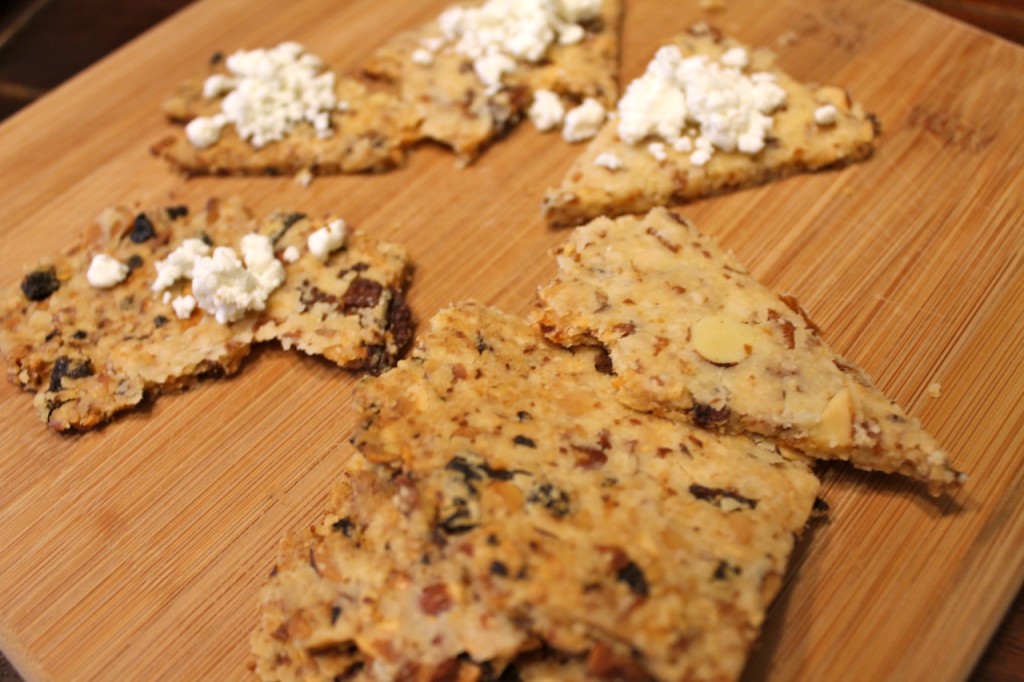 Ingredients:
1/2 cup plus 2 Tablespoons tapioca flour
1/4 teaspoon fine sea salt
2 Tablespoons water
4 Tablespoons Extra Virgin Olive oil
1/2 cup sliced almonds
¼ cup finely chopped dried apricots
Instructions
Preheat oven to 350 degrees F
Line a cookie sheet with parchment paper
Add all ingredients into a food processor and blend until chunky and smooth (kind of like what chunky peanut butter looks like). If it's really dry add a drizzle more of olive oil
Put dough on parchment and lay another piece of parchment paper on top and roll out the dough. Until about ¼" thin.
Cut lines into dough so they are cracker size
Bake in oven for 20 minutes (until slightly browned)
Serve with goat cheese and honey on top.