Some people think that Emily and I are so alike, but we are two peas in a pod that each have different personalities. We wanted to show everyone this by having one of our favorite ingredients, the pea, be a play on words, in an ingredient collaboration. Two peas in a pod. Two pea recipes made by twins. Are you getting it? 🙂
Anyway there are many different types of peas, but we chose two categories: 1 fresh and 1 easy. The easy pea is probably one of the easiest to guess-  frozen peas. Who would have thought that store-bought bagged frozen peas could be so good. We did. The fresh pea we chose is the sugar snap pea. Snap it, bite it, and eat it. The sugar snap pea is one of the most fun (and the most delicious) peas because they are sweet and extra crunchy. Since we both love peas we split it up into two jobs, me on the sugar snap peas, and Emily on the frozen. I thought sauce, she thought soup, and it's a win-win kinda situation! Enjoy lots of our 2 Peas in a Pod pictures and our 2 recipes are below, one of my Sugar Snap Pea Sauce that I put on top of a quinoa blend with veggies and Emily made a Sweet Pea Soup that was just that!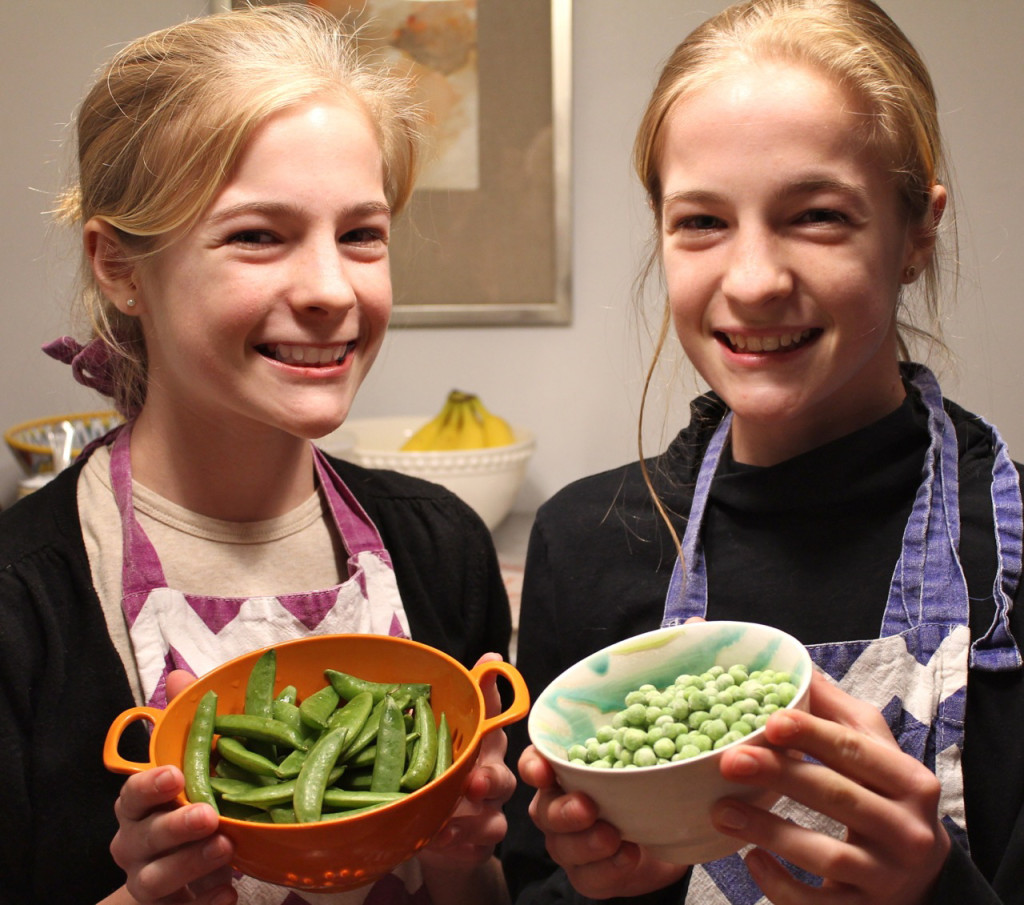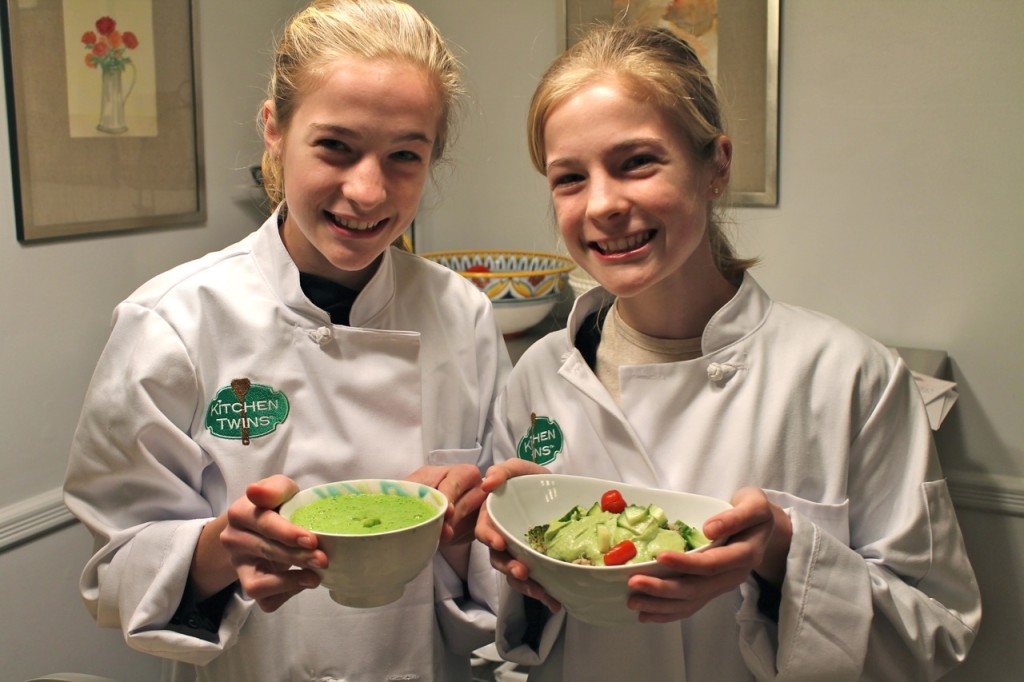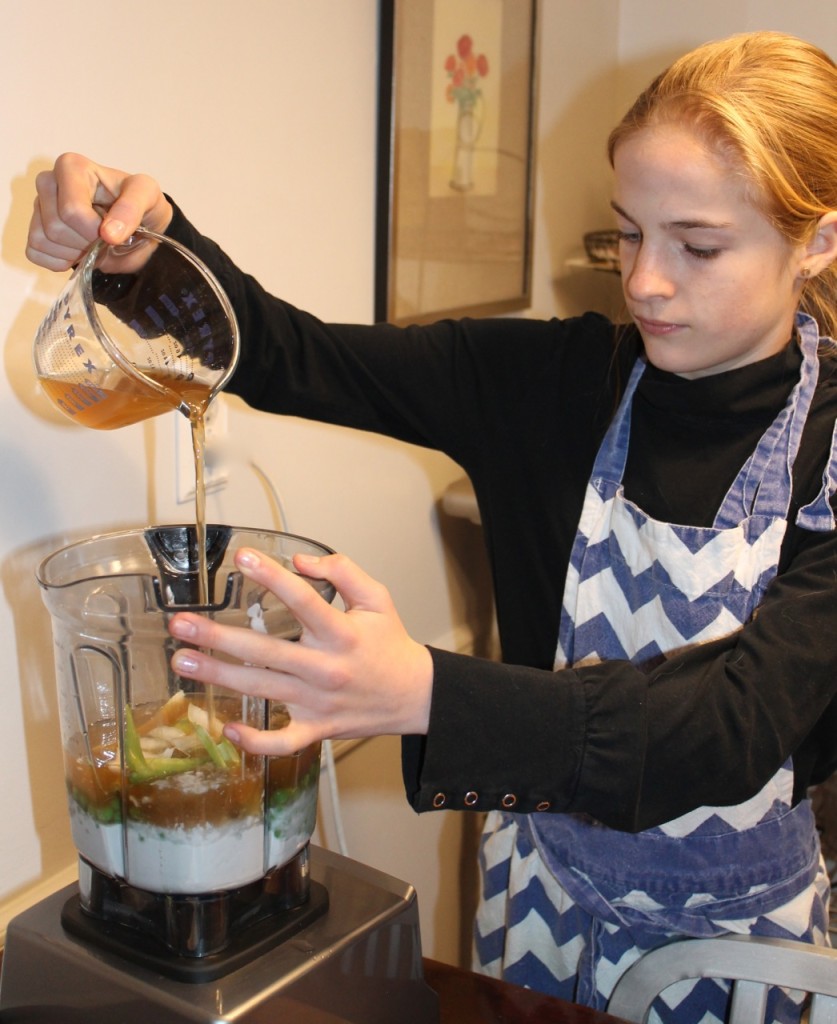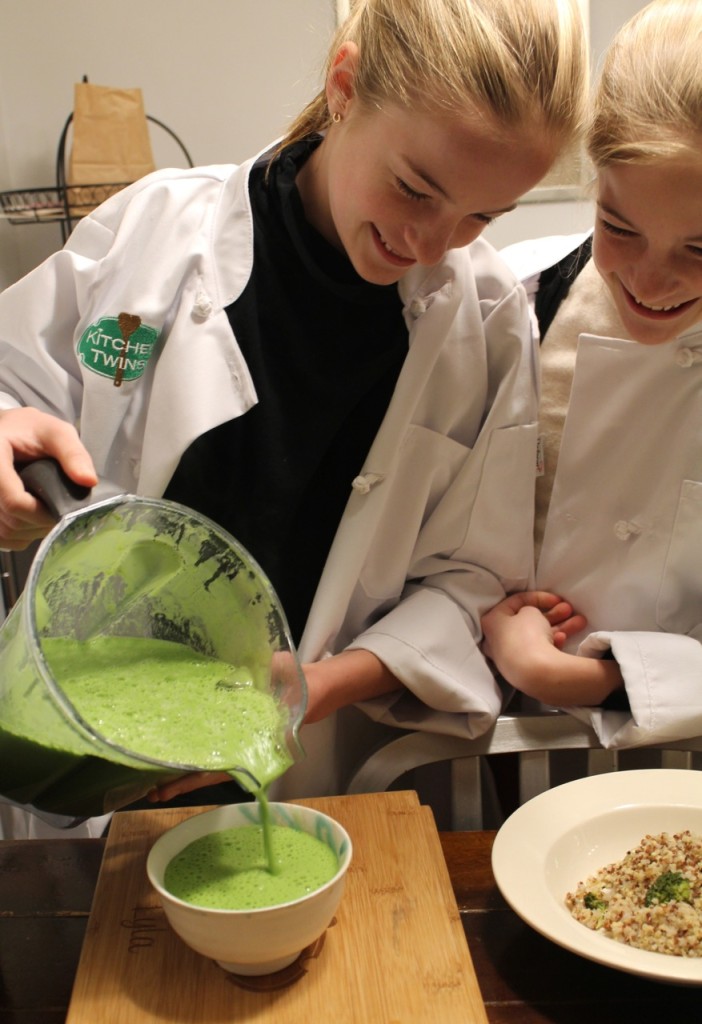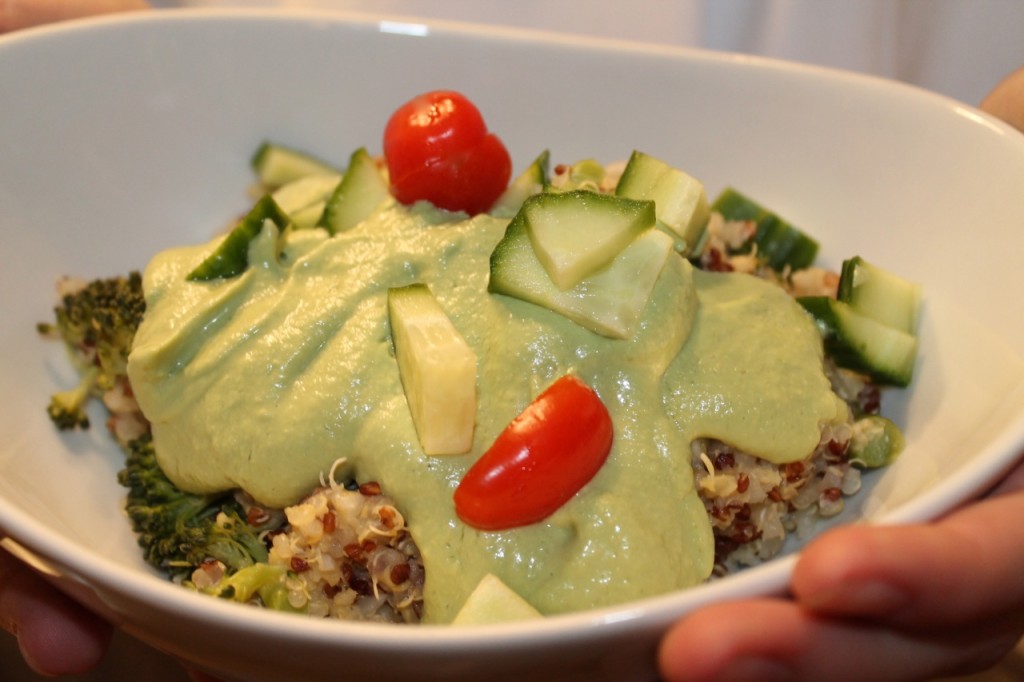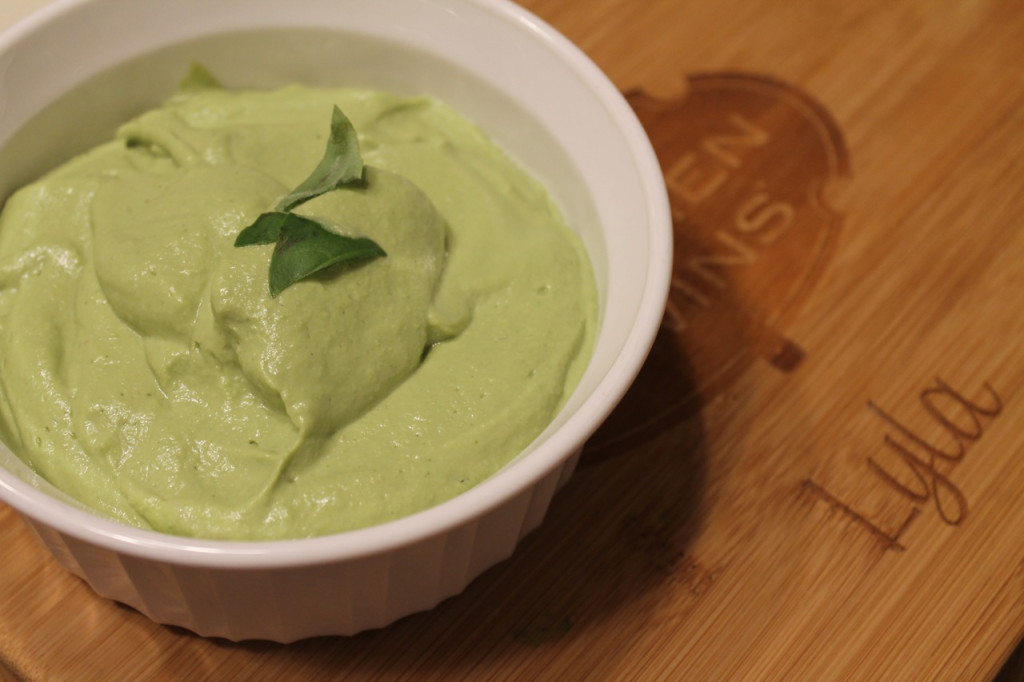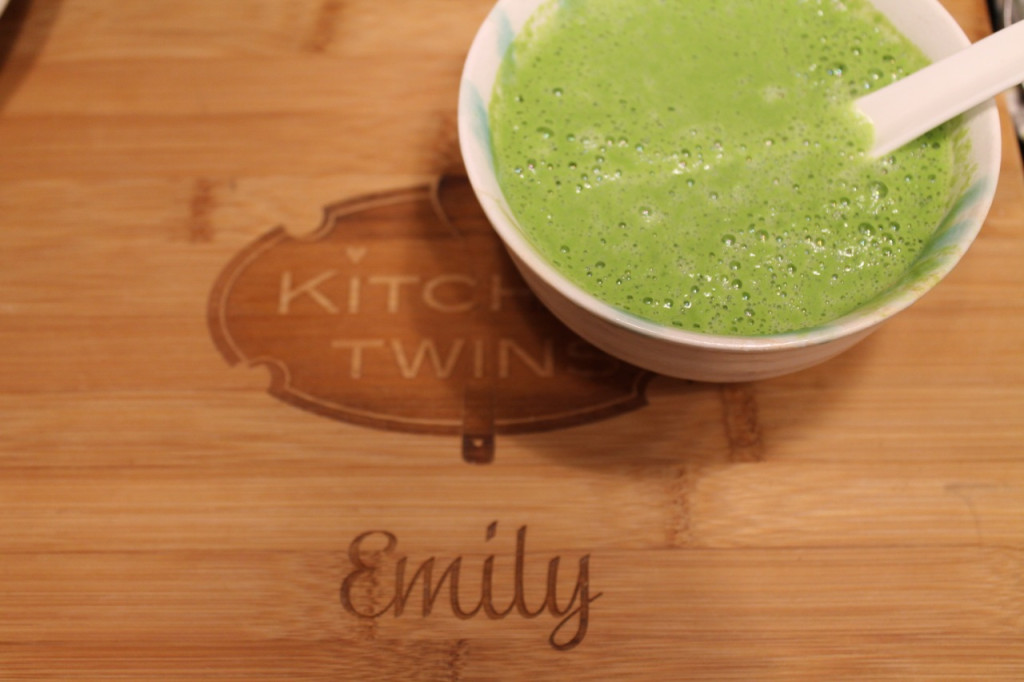 OUR RECIPES:
Lyla's Sugar Snap Pea Sauce
1/4 cup water

1/4 cup almond milk

1/4 cup good olive oil

1/4 cup raw cashews

1 1/4 cup baby sweet peas (fresh or frozen and thawed) 

1 avocado

2 scallions, white part only

1/2 cup packed down fresh basil

1 Tablespoon fresh lemon juice

1/4 teaspoon salt
Instructions:
Add all ingredients in the order listed to a high speed blender or food processor and blend until smooth and creamy. Serve sauce room temperature on quinoa, rice or even on pasta.  We added some veggies and goat cheese to our quinoa then topped it with sauce.
Emily's Sweet Pea Soup
1 can coconut milk

2 cups veggie broth

1 cup fresh or frozen baby sweet peas

2 cups fresh baby spinach

2 stalks celery

1 Tablespoon sweet onion

1/2 of a pear

1/2 teaspoon salt
Instructions:
Add all ingredients to a high speed blender in the order listed and blend until smooth and creamy. If you don't have a Vitamix, use a regular blender and then heat up. 
Enjoy, The Kitchen Twins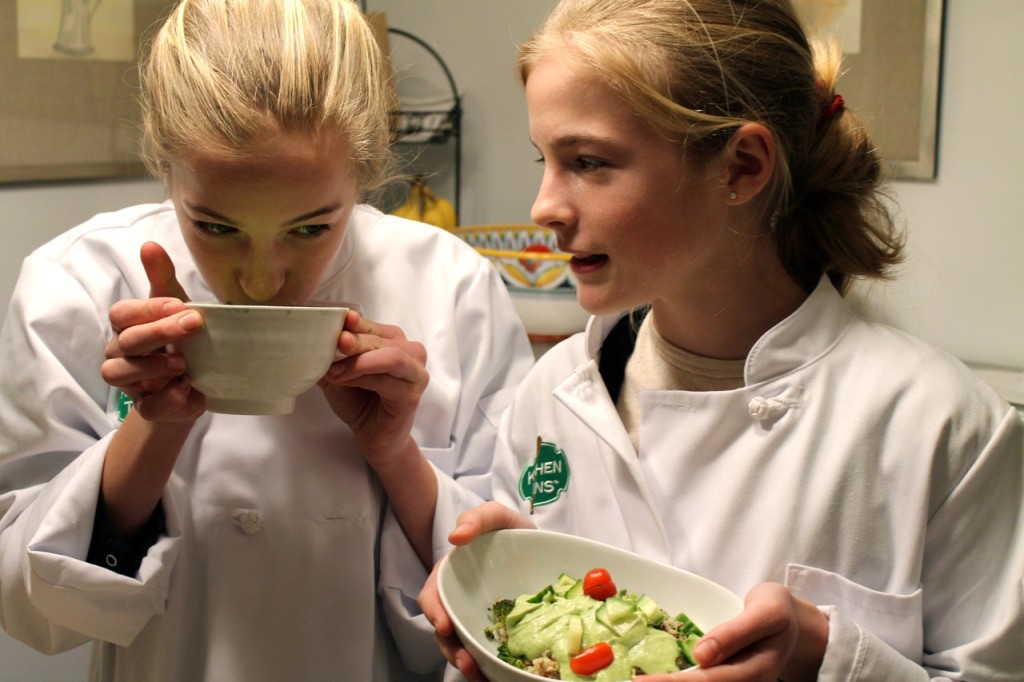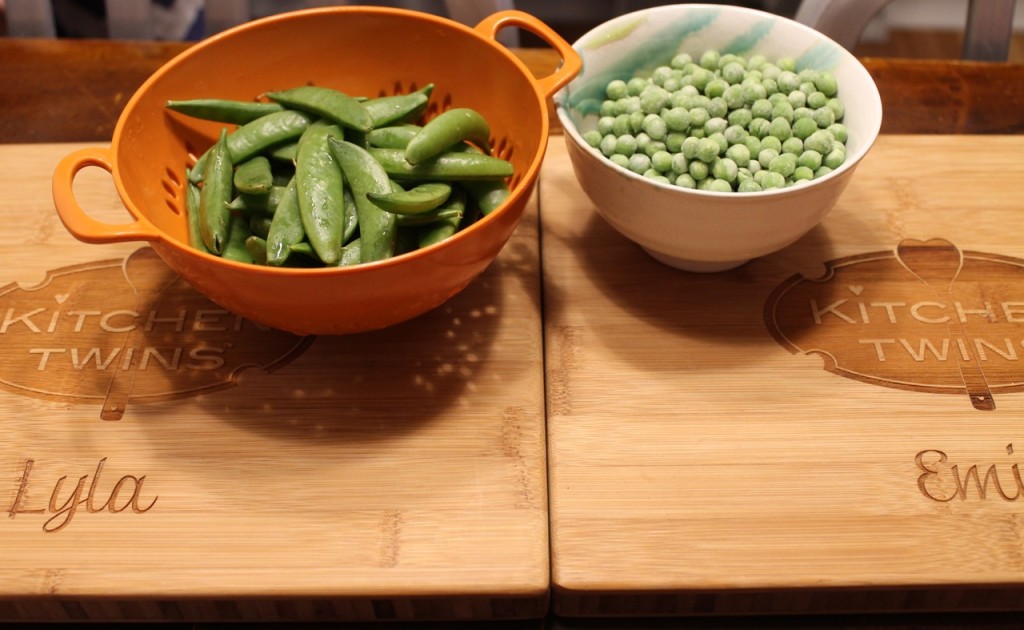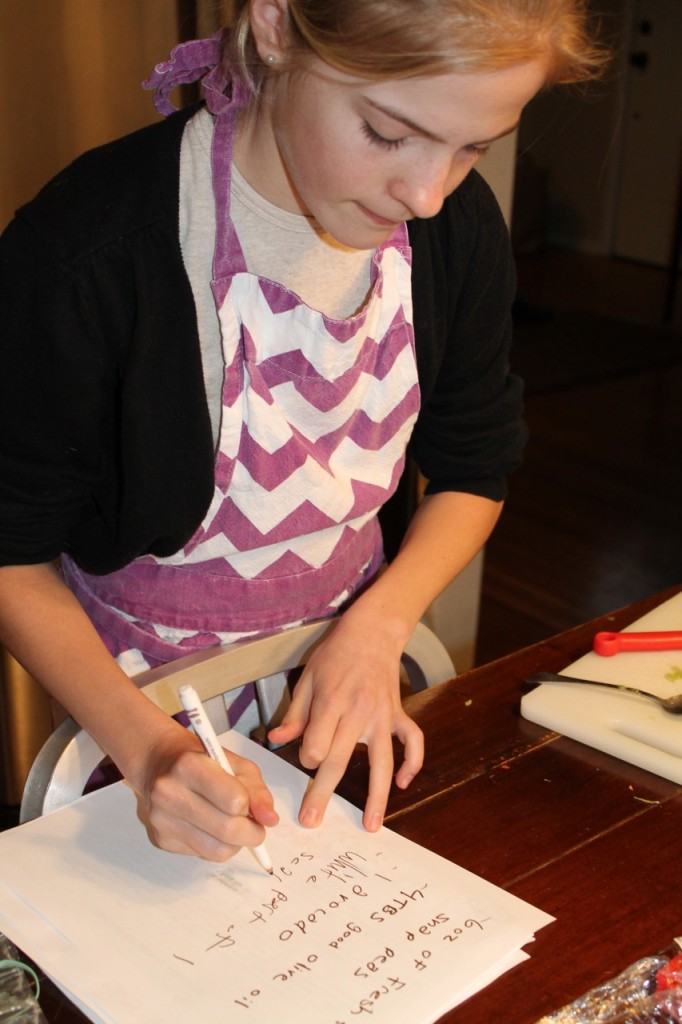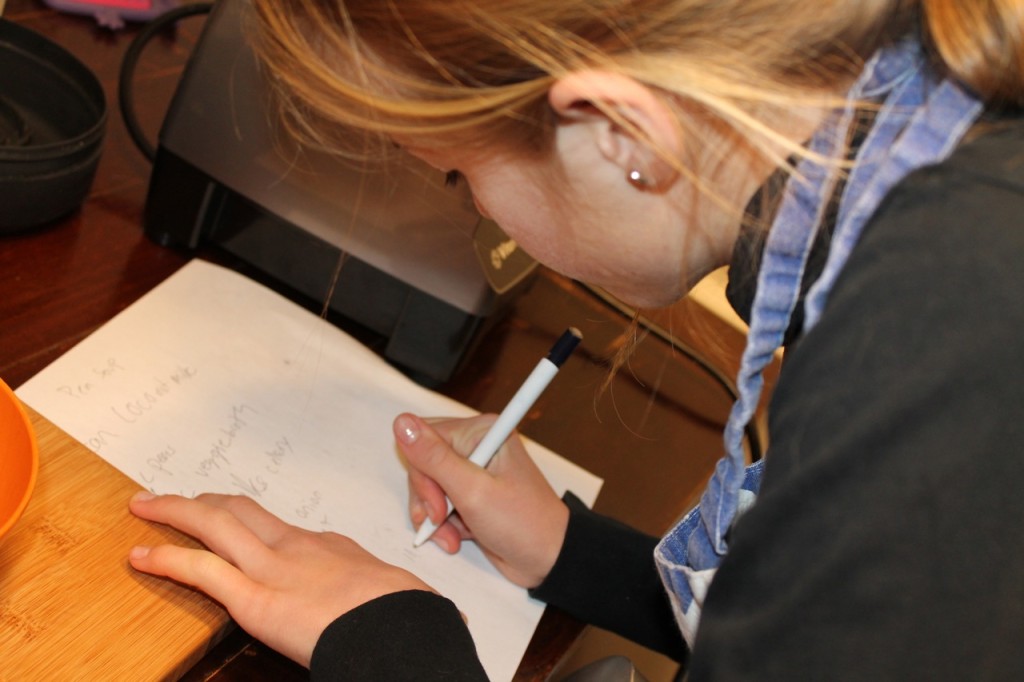 Emily writing down her recipe.