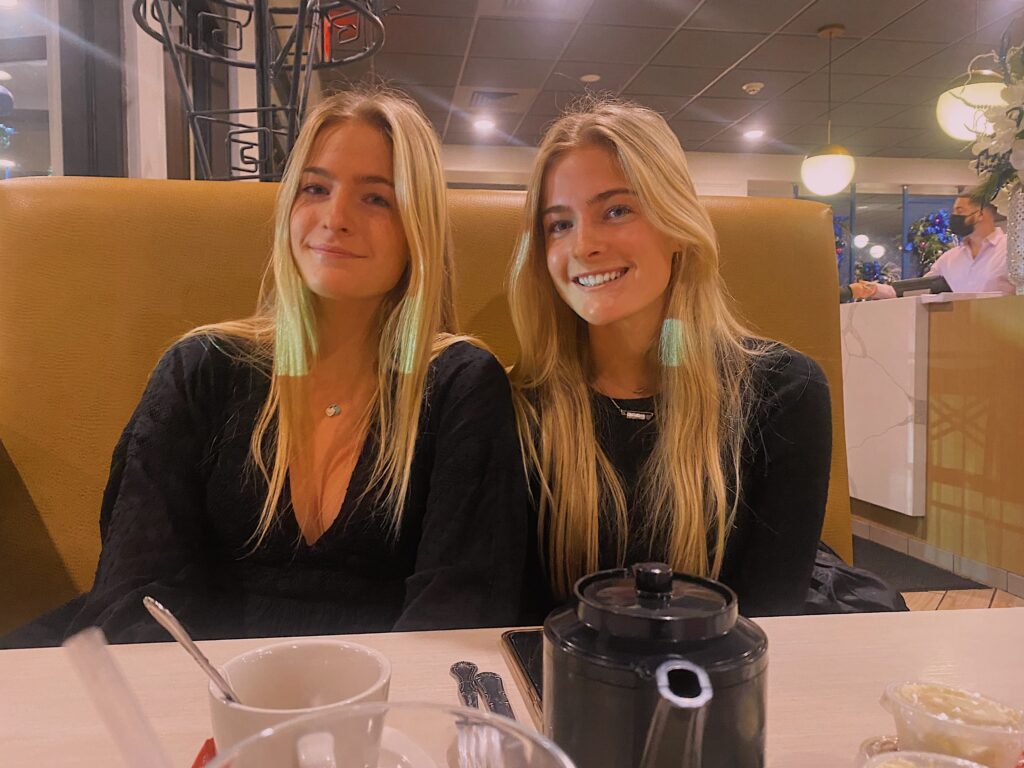 Hi Everyone!
We are about midway into Senior Year and it's been the fastest year yet. Maybe it's because more activities have been added back in (yay!) due to less covid restrictions, making each day, week, and month zip by.
We completed college applications and our one piece of advice for anyone in lower grades approaching senior year is to not wait until the last minute. I (Lyla), had ligament tears in mid October and this threw my timing off by about a week making things more stressful, but fortunately I got my applications in on time. This was a lesson though because you never know what could get in the way, so start early because it's a lot of work.
This year, Emily and I are in several classes together including a couple science, English and Research Scholars (we are researching cancer). Our course work was incredibly heavy at the beginning which combined with applications was quite stressful. Another plug for getting applications done as early as possible.
Our field hockey season ended with a championship loss, but our team and season was amazing. We could not be more grateful to playing with this group and our record of 12-1-1 reflected not only our team's skill but our chemistry. Out of the ordinary, our team had to get covid tested to go play Canadian teams. It was nerve wracking waiting for everyone's result, but both times all were cleared and had a ton of fun for overnights and day trips. We had not been to Canada in two years, which if you are in Buffalo is long time but the border restrictions have lightened up.
Beyond the field and classroom, we turned 18, got boosted and continue to cook, eat, post & podcast plus spend time with friends.
Emily is doing winter track…in Buffalo…and yes in the snow, ice and whatever elements. She's learned there's no such thing as bad weather, just bad clothing.
I am happy to say that I got my boot off (today!) It has been a long couple of months on crutches and/or in a boot and now time for a bit of rehab and I'm good to go.
Sundays or Monday nights you will catch us tuning into Bills games…not the exact season we were hoping for but crossing fingers for post season. Also, we are huge Sabres fans and hoping to get to a game this year since spectators are allowed.
This fall we lost our kitty Pearl Allen. She was 12 years old and my first pet. She was a best friend and more than I could have ever wished for in a pet and left me and our family heart broken. Her sister, Sapphire feels the same way…so we got her a new kitten, Bean, to keep her company and she's captured our heart.
On the menu, we've enjoyed a weekly variety of dinners – miso soup, jack fruit tacos, tortilla soup, frittatas, coconut veggie curry, roasted mushroom with goat cheese toast, crème fraîche scrambled eggs, and more.
For Thanksgiving, we had a Friendsgiving which we loved. While we are not turkey eaters, we dug into all of the sides- roasted Brussels, corn soufflé, green beans, stuffing, crisp cold veggies and sampled every dessert – pecan, 2 types of pumpkin, and apple pie, plus sweet potato cake. We played Murder Mystery and Psyche and half of us ran the turkey trot – not me ) :
For the winter break, we are going to be in Buffalo with family and can't wait, remembering last year the holidays looked very different.
We'll check in soon and hopefully with a success story on our endeavor to make Japanese noodles from scratch – ramen, soba and udon. It's few ingredients, but many steps.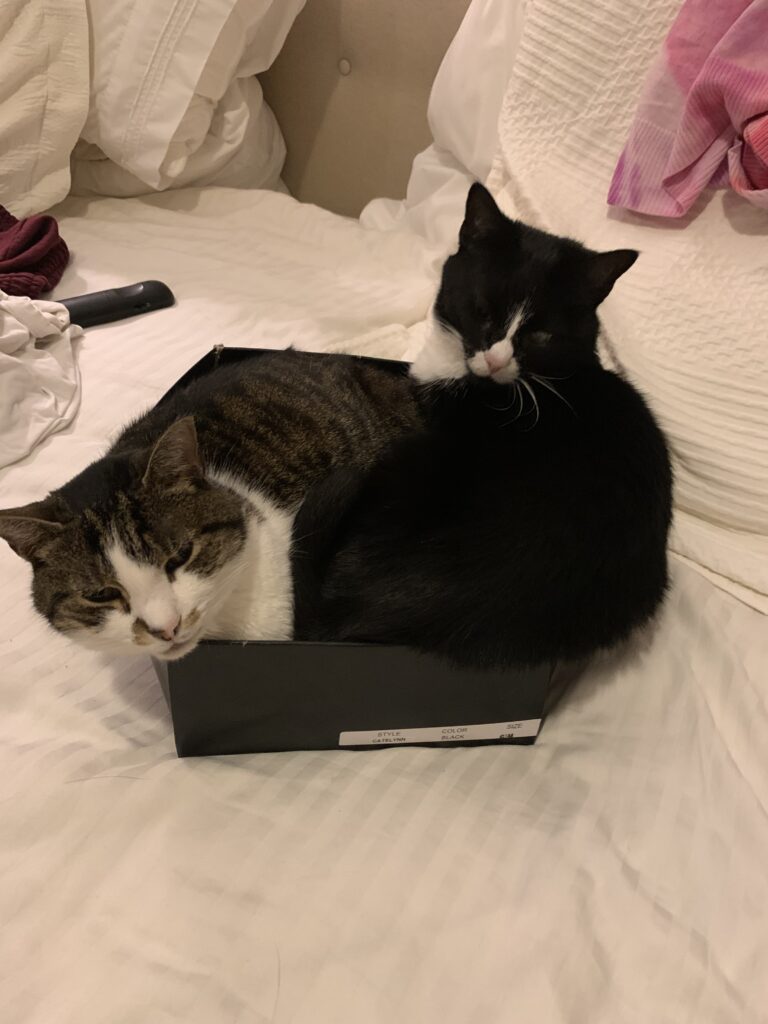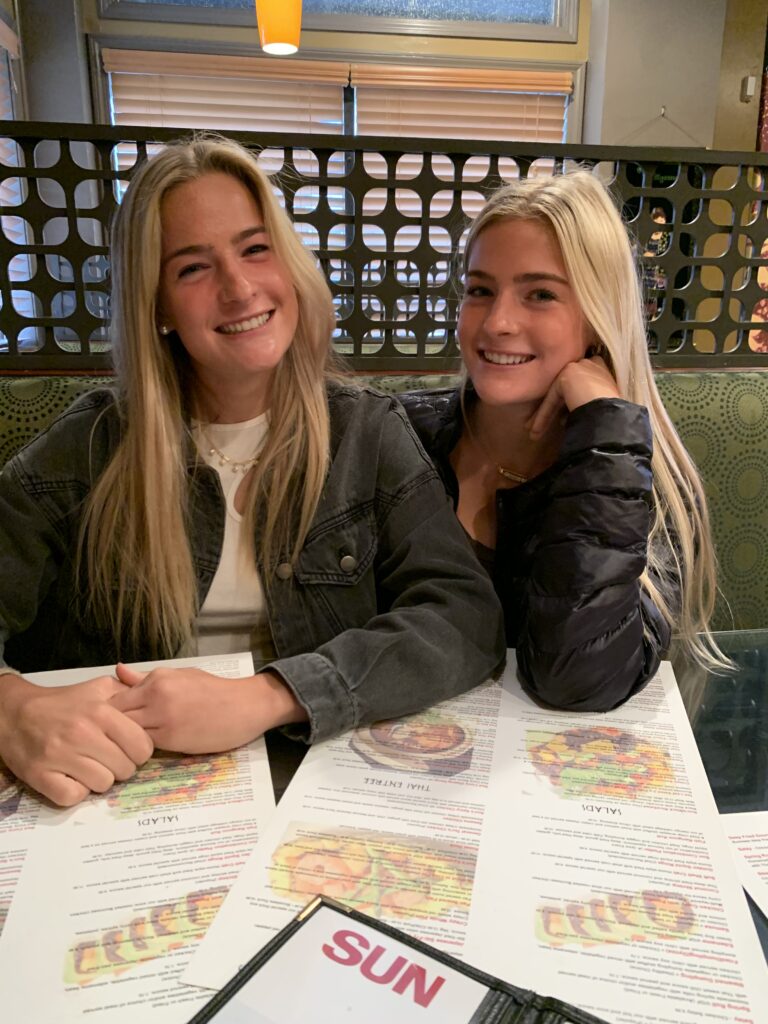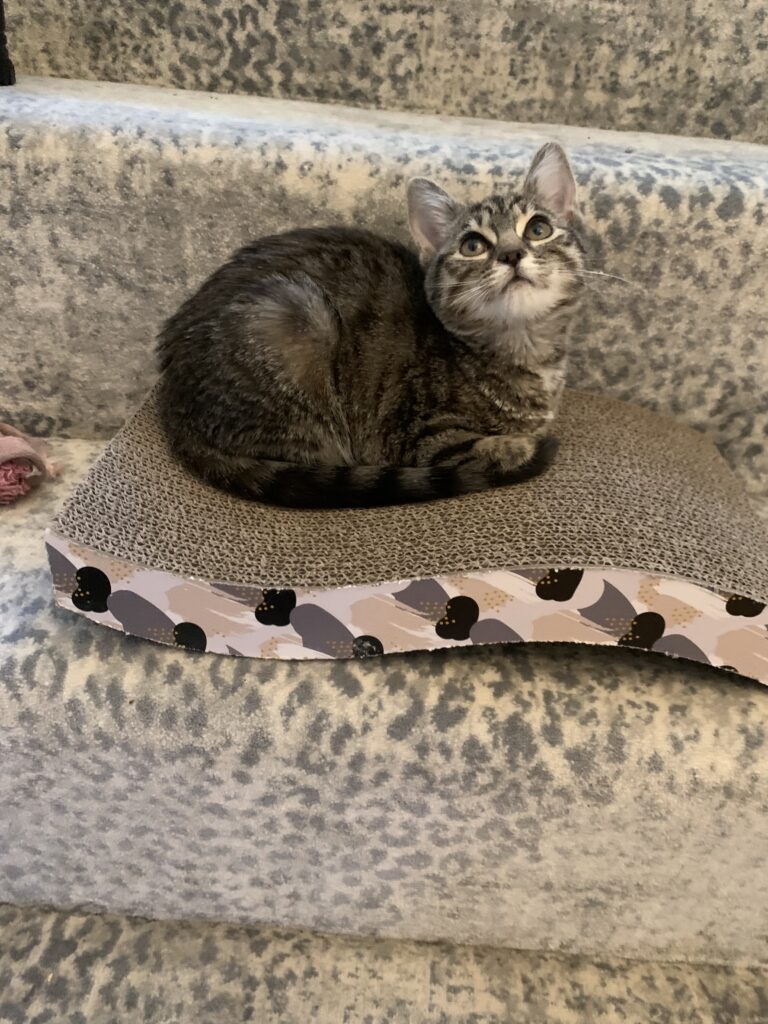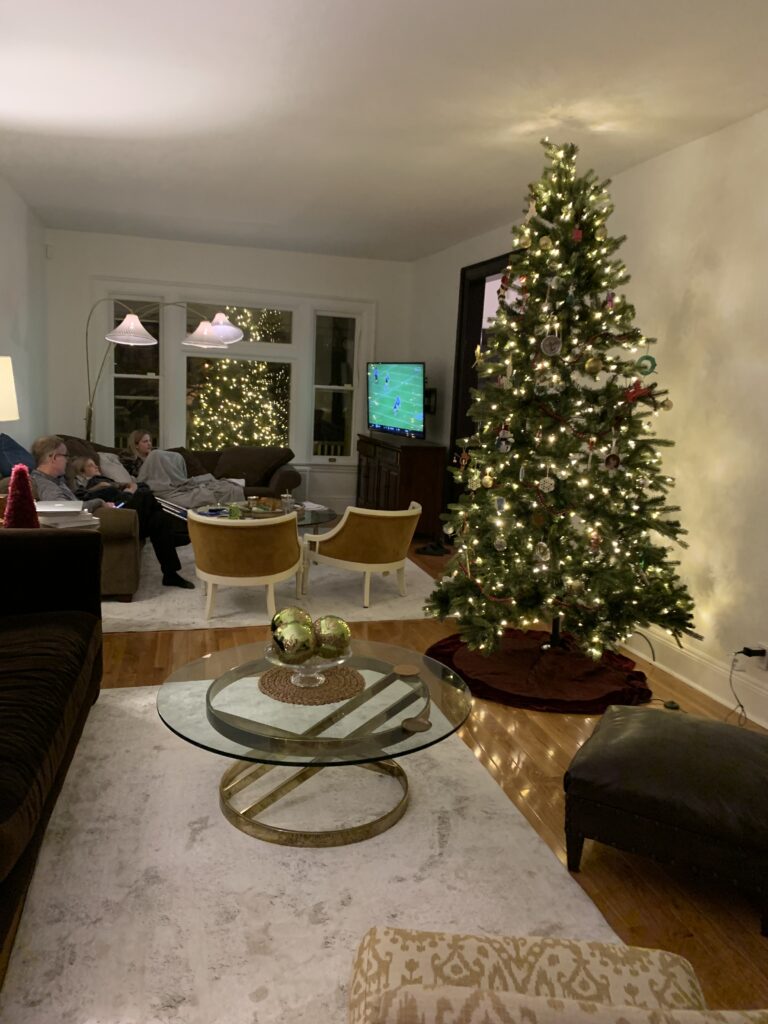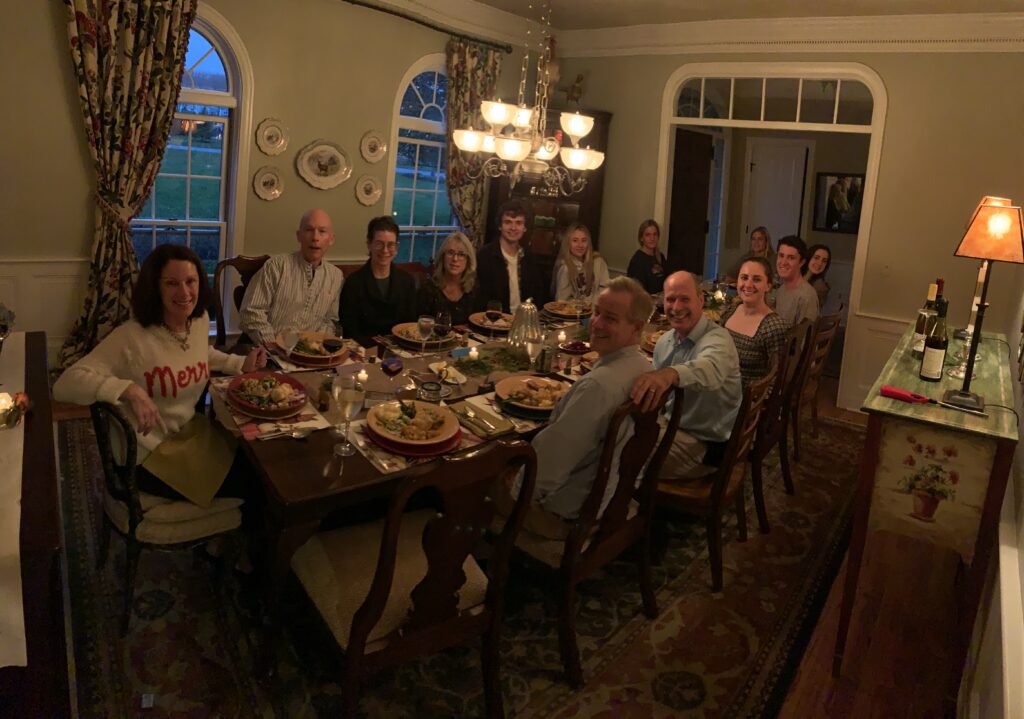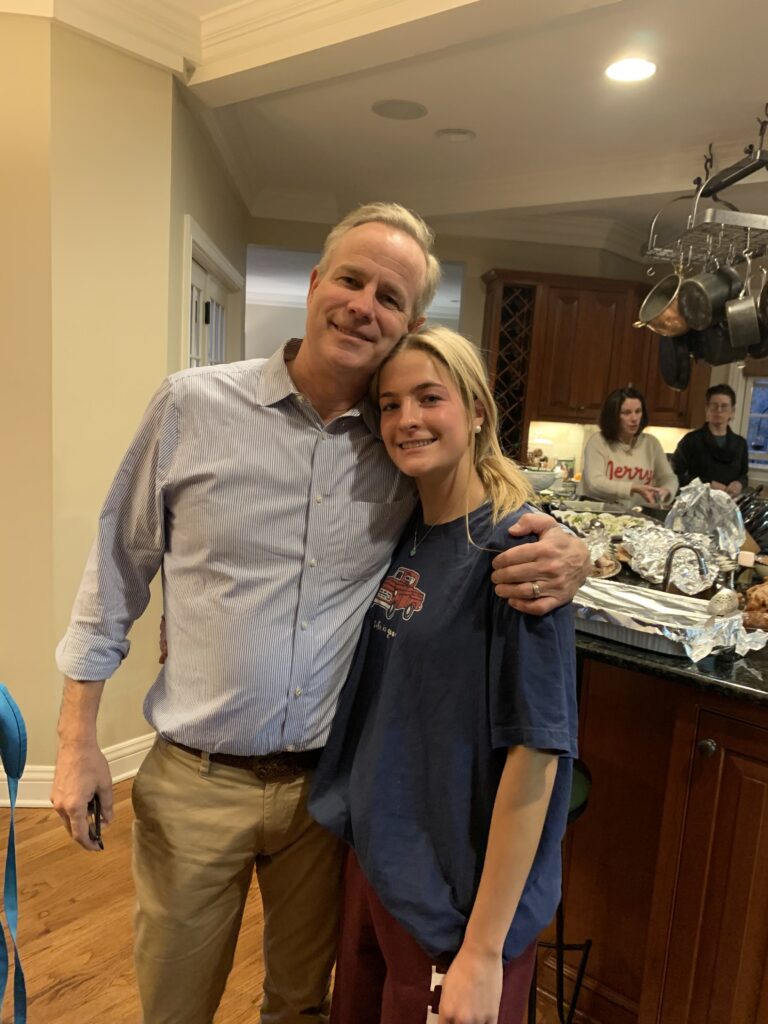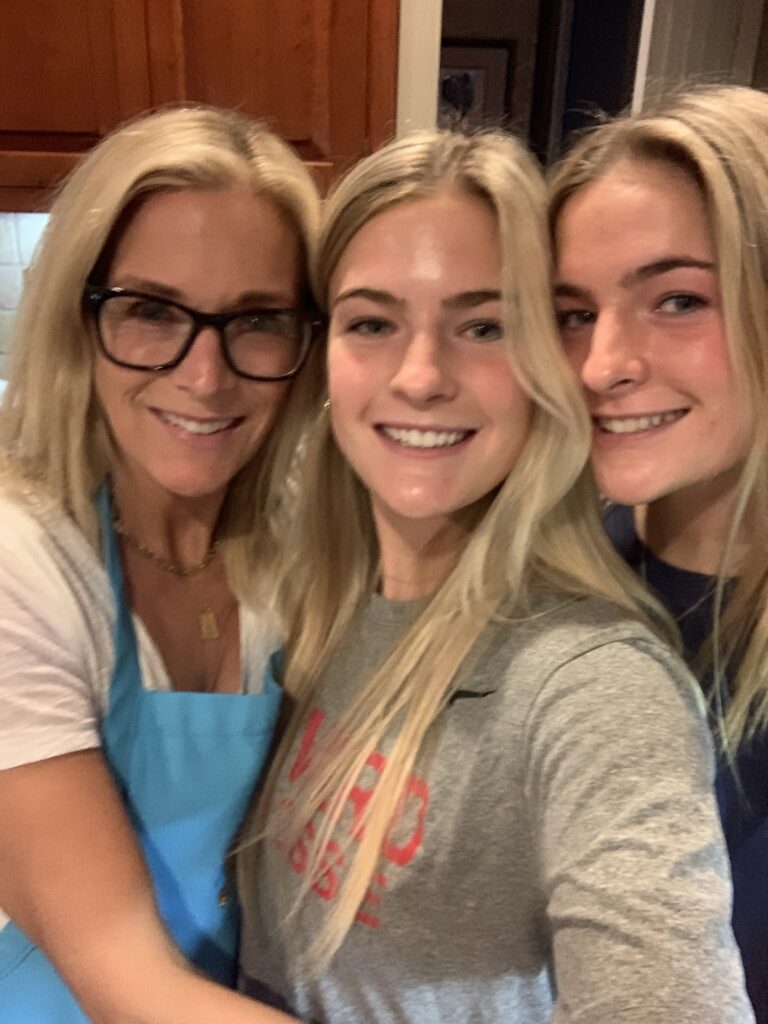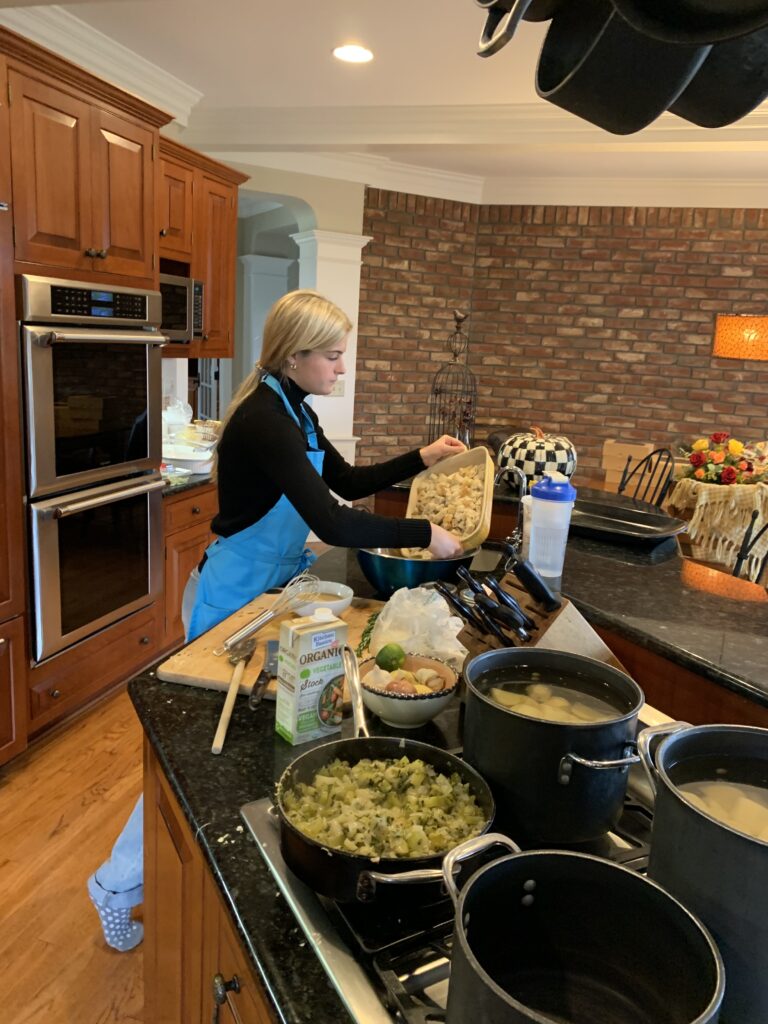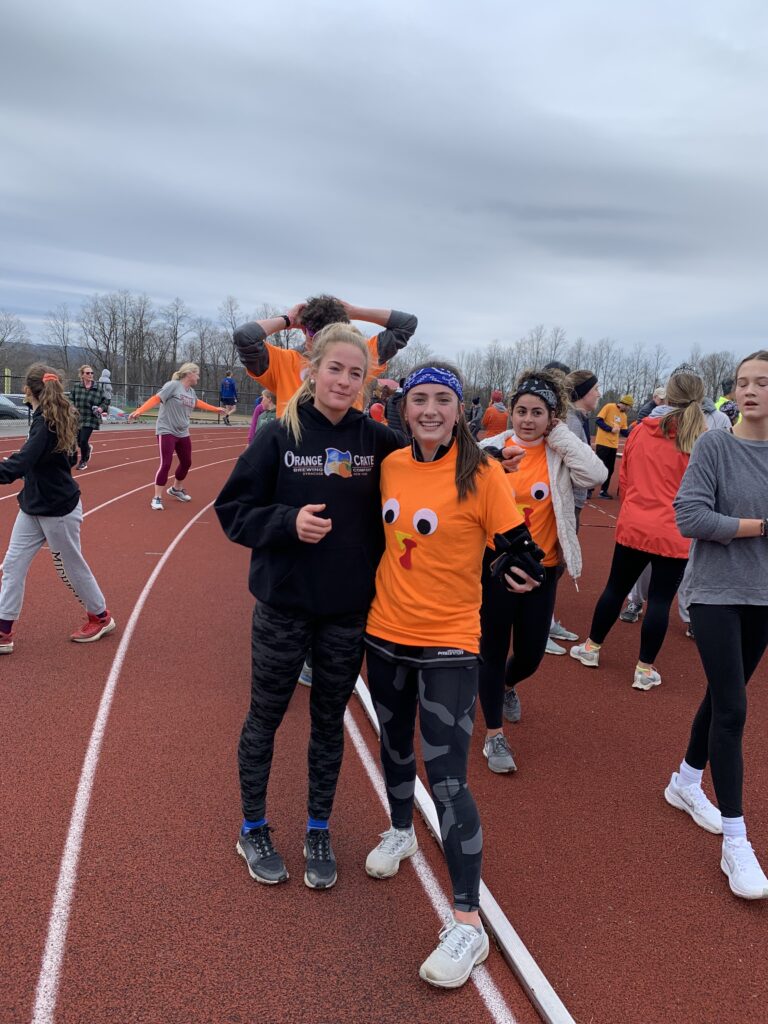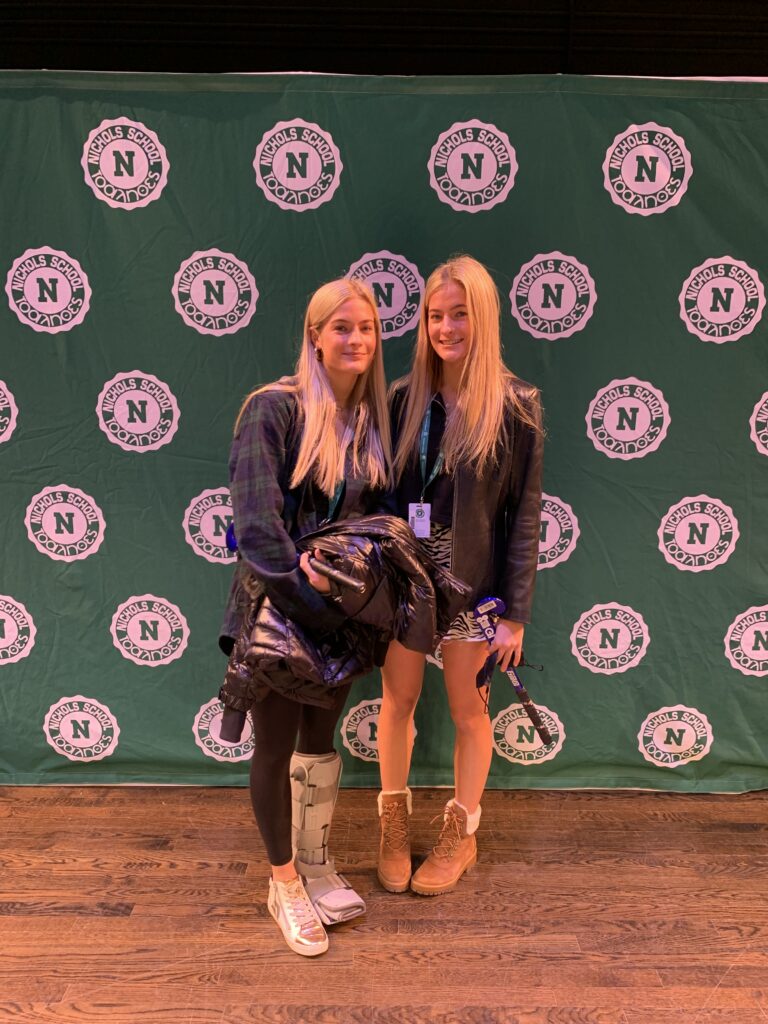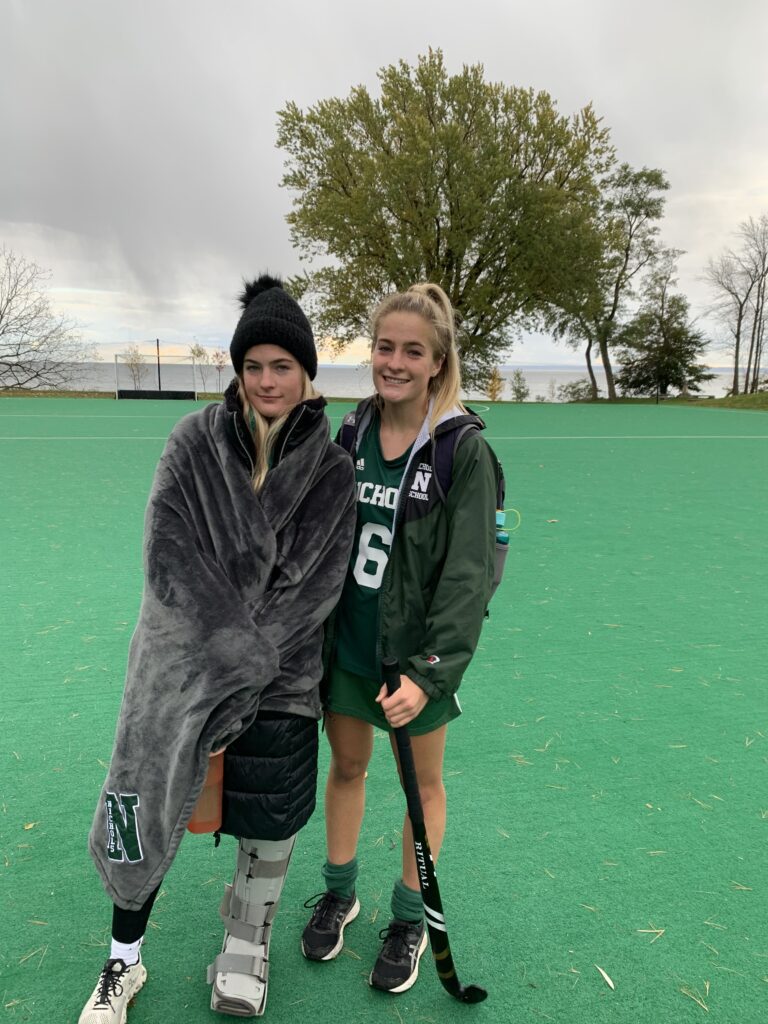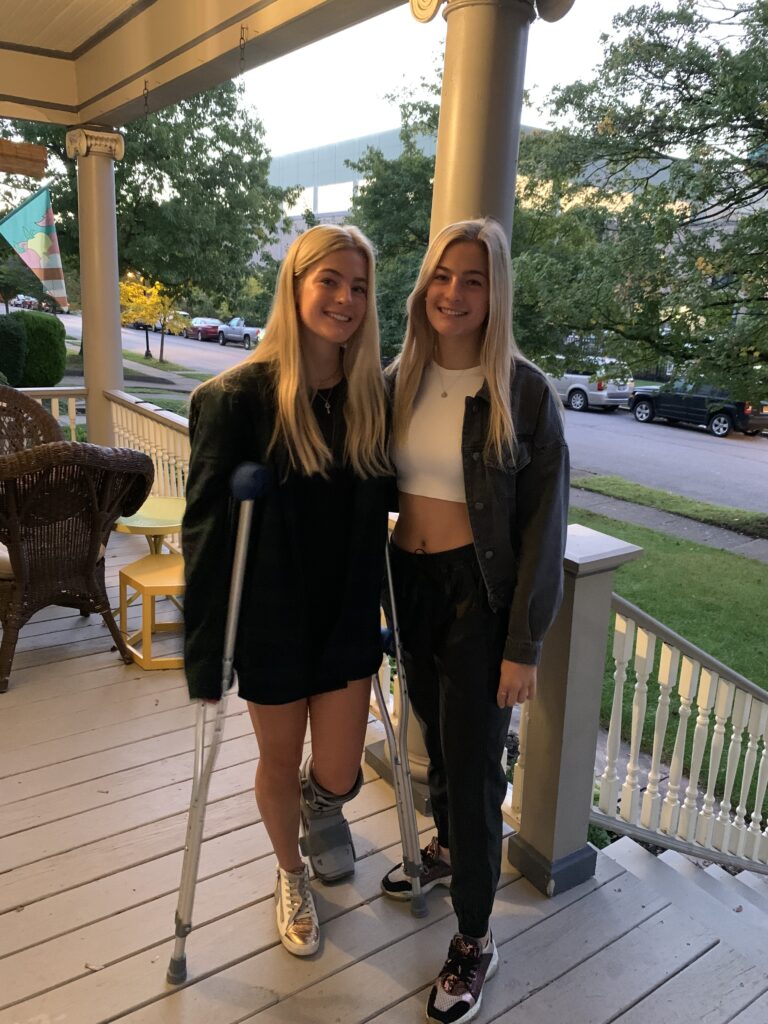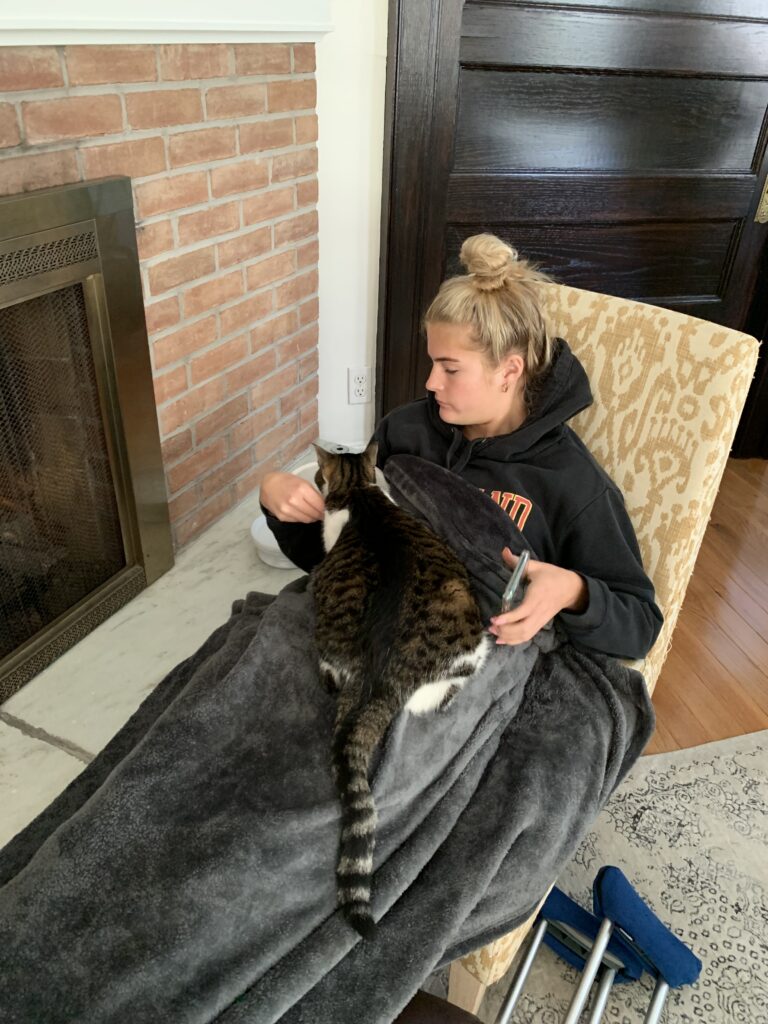 Thanks for reading,
Lyla and Emily
xo