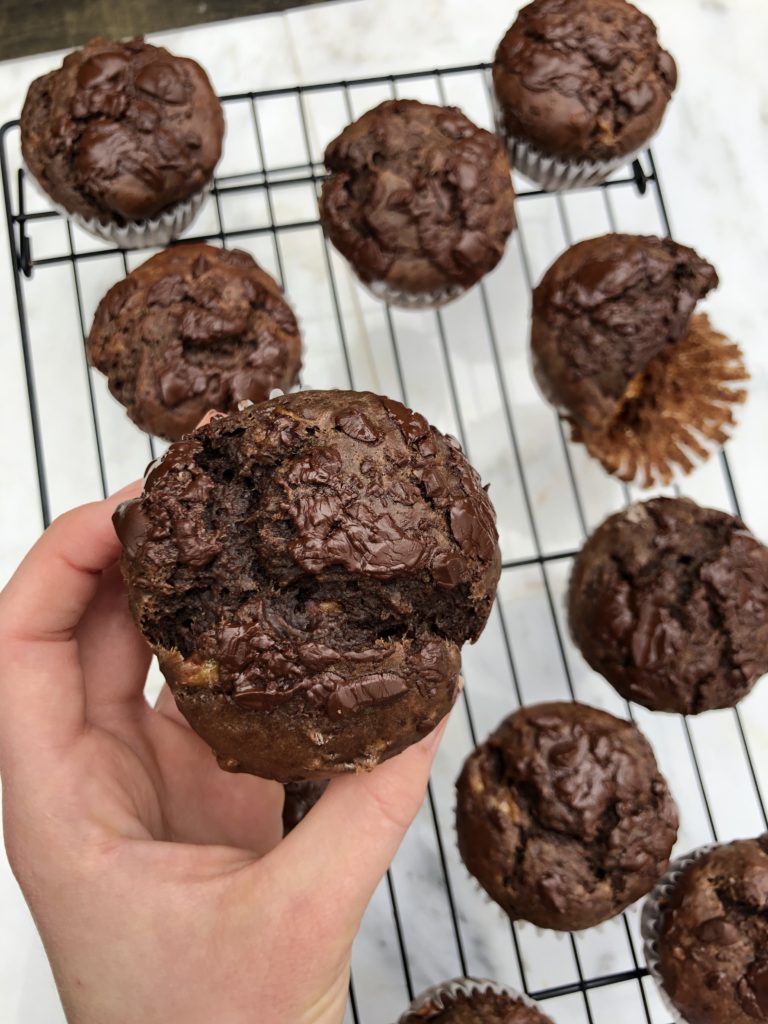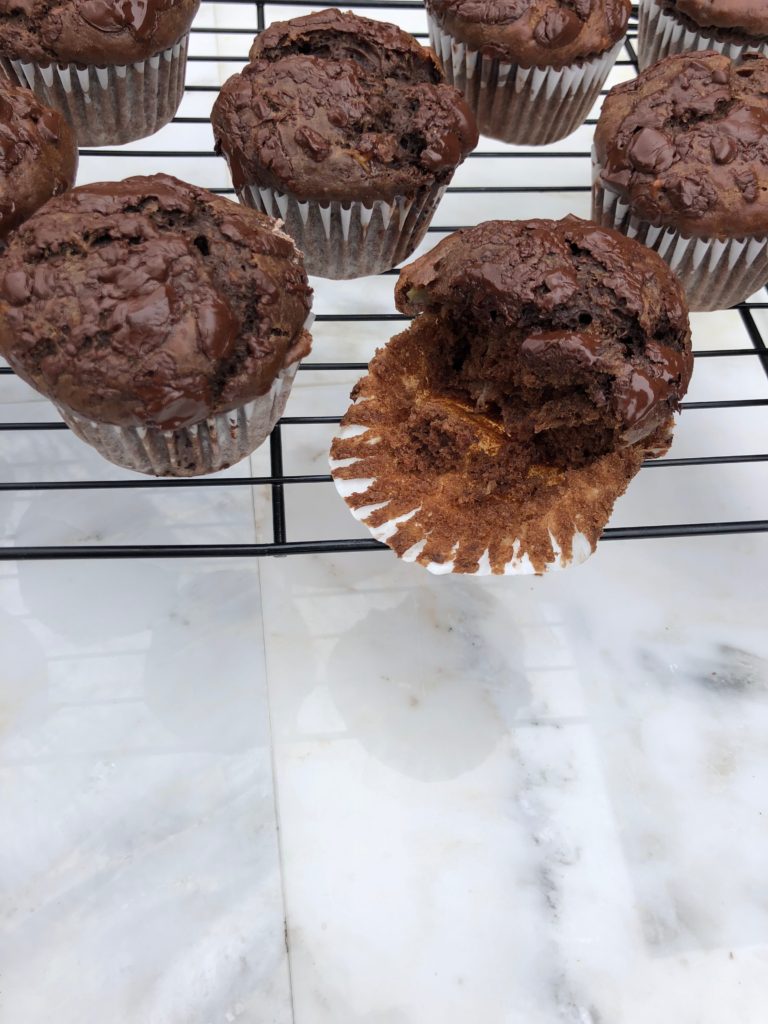 PSA: We are completely and utterly obsessed with banana, chocolate, and almond butter together. If you've seen our social media accounts (@kitchentwins) a lot of our posts have been different ways of incorporating these flavors into our daily meals. These muffins do just the trick and are literally so delicious. They have a crispy outer layer and a soft fluffy inside that makes you want to eat the whole batch. We came down the day after we made them and they were gone. Not even a crumb was left in the container. We are serious, these are addictive so consider doubling or tripling the batch 🙂
What You'll Need
Wet:
• 3 mashed ripe (or over ripe) bananas
• 3 Tbs maple syrup
• 1/4 cup almond butter (creamy)
• 1 large egg
Dry:
• 1 2/3 cup all-purpose flour
• 1 tsp baking soda
• 1 tsp baking powder
• 1/4 tsp salt
• 3 Tbs unsweetened cocoa powder
Optional:
• 1/4 cup chopped chocolate (for the toppings)
To Make
Preheat oven to 350ºF. Mix the wet in a large sized bowl. Mix the dry in a medium sized bowl. 1/2 a cup at a time add the dry to the wet, careful not to over stir. Fill 12 greased muffins tins evenly. (Optional) top with your chopped chocolate. (this is super good because it melts and becomes the perfect complement to the muffins.) Bake for 27-30 minutes, or until a toothpick comes out clean. Allow to cool for 15 minutes and enjoy!!
Emily & Lyla