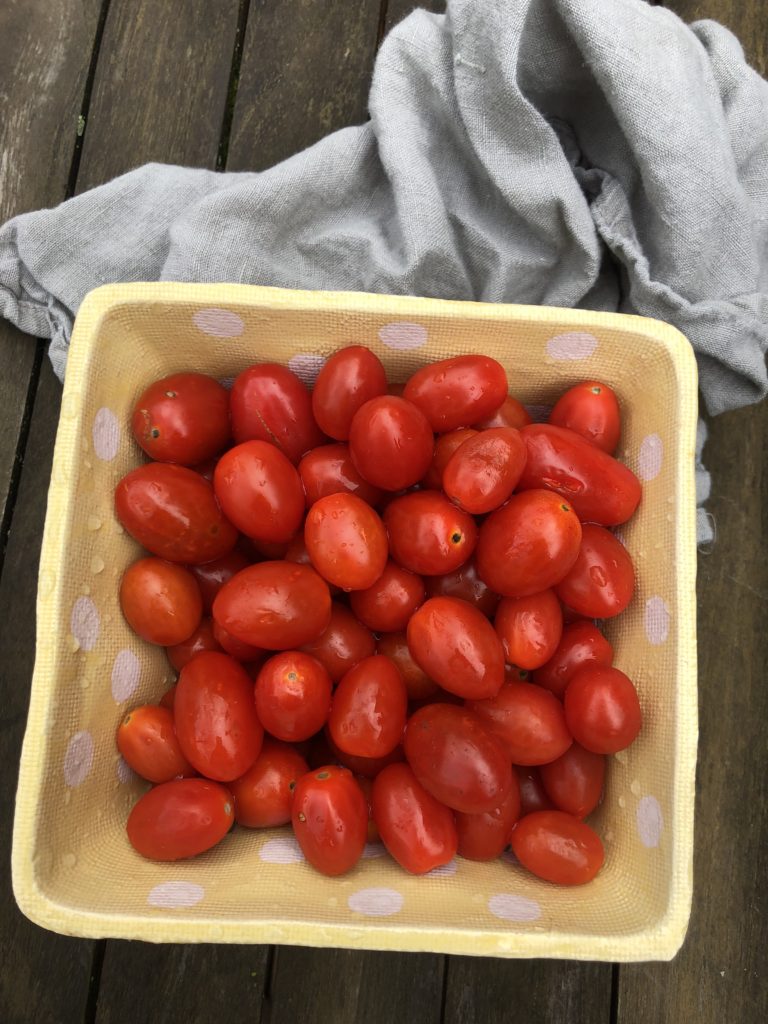 We have found that unlike the juicy, delicious tomatoes you get from farm markets in the summer, winter tomatoes are a let down. And so, we have set out to help you make them taste better. The best way to do this is by roasting them in the oven (recipe below). Not only does it bring out the best flavor in them, but they are now juicy and delicious like those tomatoes from the summer farm markets! These roasted tomatoes are perfect on any type of toast, with eggs, in a salad or dip (we have a simple roasted tomato dip on our blog!), etc. So enjoy!
Ingredients for the Roasted Tomatoes:
1 1/2 cups rinsed tomatoes (any small, bite sized tomato cut in half or a large tomato that has been chopped)
1 teaspoon olive oil
1/2 teaspoon salt
1 crank pepper
Directions:
Preheat oven to 425ºF and line a baking sheet with parchment paper.
Evenly spread the tomatoes on the sheet and drizzle the olive oil. Sprinkle the salt and pepper over and mix so that they are fully coated.
Bake for 15 minutes, stirring halfway.
Turn on your broiler to high (waiting until fully heated) then broil the tomatoes for another 3 minutes.
Enjoy this simple and delicious way to make your winter tomatoes taste better!
Emily & Lyla 🙂