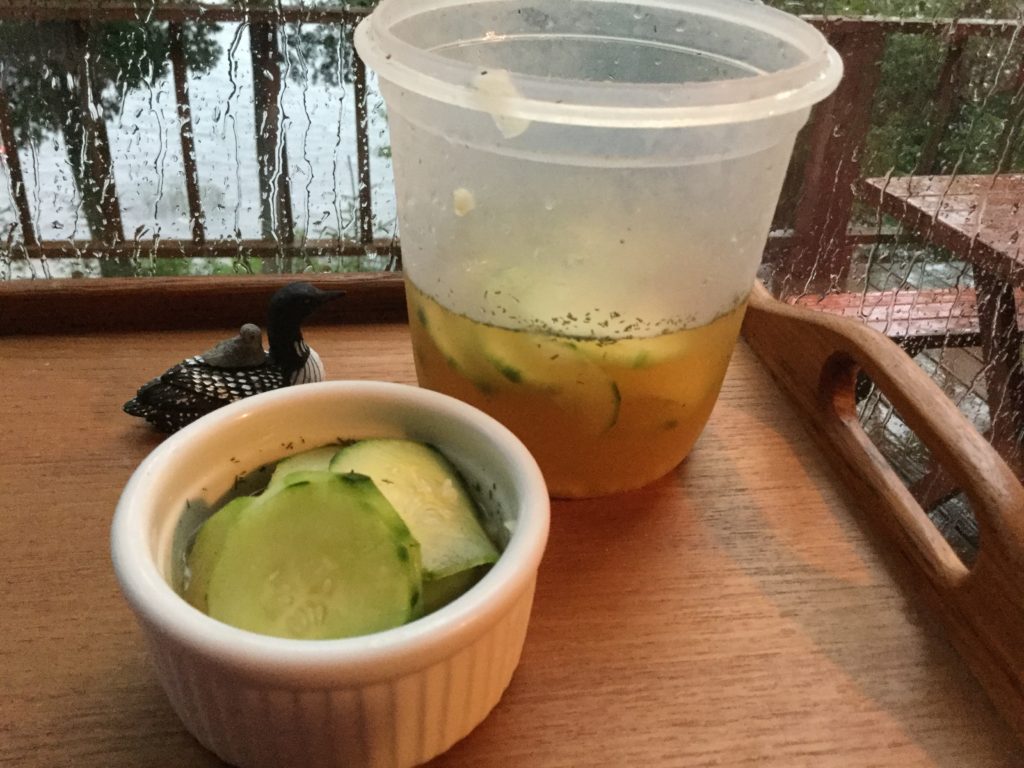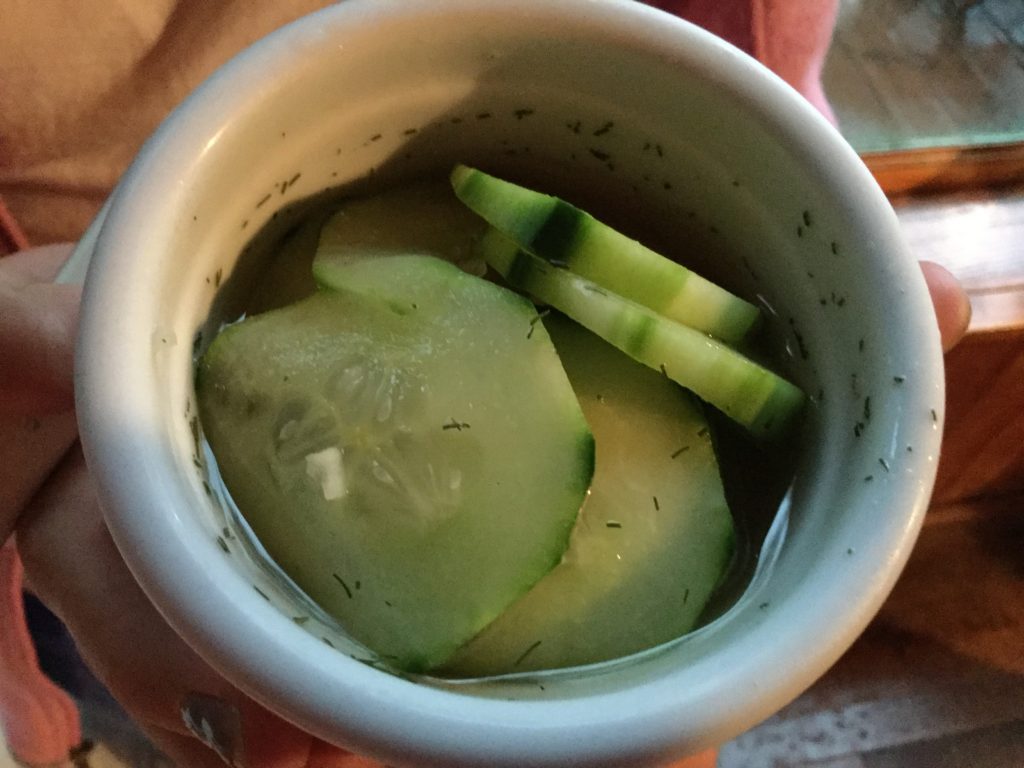 As some of you may know, one of my favorite cuisines is Thai. This recipe was inspired by the best Thai restaurant around us. I love to explore different foods, so when I saw pickled cucumbers on the menu, I opted to ordering them. When I took my first bite, I knew I had to make my own version they were that delicious. This tasty appetizer is refreshing, like a pickle, but not pickled all the way. Then again, it isn't quite a cucumber because it has had time to pickle! So it is called a pickled cucumber! This is now one of my most favored treats, and I hope you enjoy it as much as I do!
Ingredients: 
2 seedless cucumbers
2 teaspoons kosher salt
4 tablespoons rice wine vinegar
2 skimped cups water
2 teaspoons sriracha hot sauce (this is not terribly spicy, but has a kick at the end)
4 tablespoons sugar
2 cloves garlic
Preparation:
Wash and peel the cucumber, then cut off the ends. Slice the cucumber into thin coins.
Get a large enough container and place the cucumber into the container.
Peel, cut of the ends, and chop the garlic. (It is just for flavor so don't worry about mincing it so tiny.)
Put the rest off the ingredients into the container and stir.
Let the cucumbers sit in a fridge for at least a couple of hours. Stir occasionally. Every once in a while try the cucumbers to see if they are flavorful enough, if not, let rest longer.
Once ready, serve ( 🙂 or eat them yourself ) and enjoy!
PS: If you save the pickling juice, then you can keep adding cucumber to it!
Enjoy! Emily 🙂