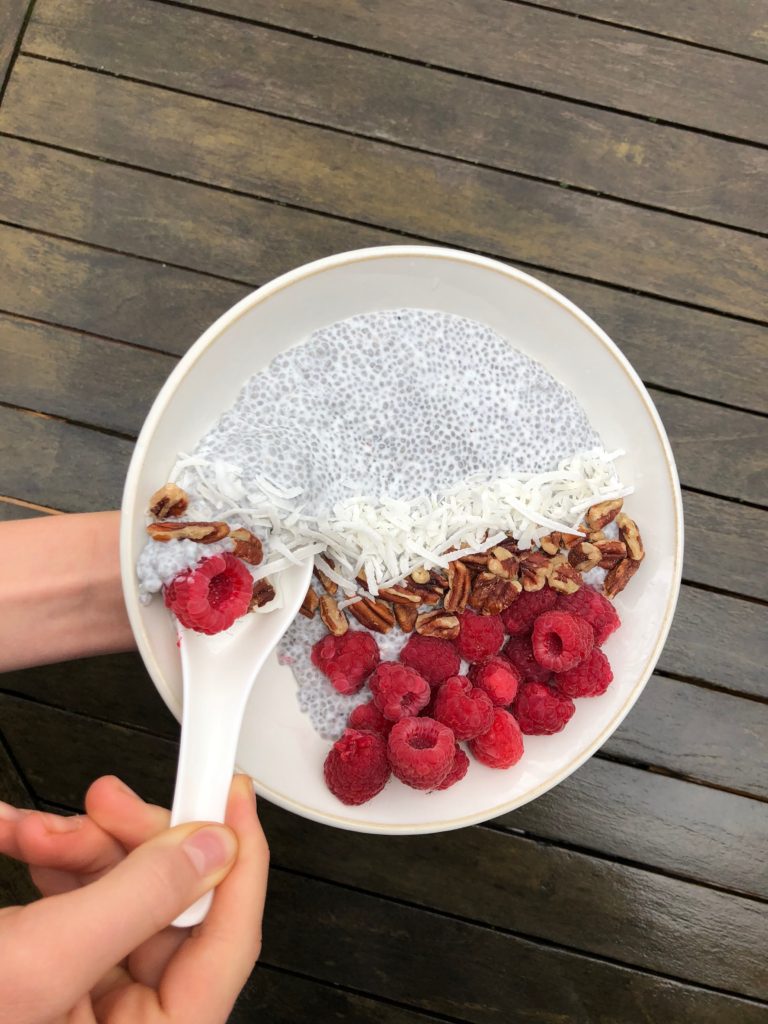 Busy or lazy, this coconut chia pudding is perfect for anyone! It is super easy (only 4 ingredients) and all you have to do its mix and chill! And of course, you can mix it up with all sorts of toppings from raspberries to cocoa nibs!
Ingredients:
1 cup coconut milk (make sure you only put liquid in)
1/4 cup almond milk
1 tablespoon maple syrup
1/4 cup chia seeds 
Optional Topping Ideas: fruit, nuts, coconut shreds, cocoa nibs, nut butter, goji berries, etc.
Directions:
Mix the liquids in a container (you want to mix these first so that the chia doesn't clump when you add it).
Add the chia little by little, stirring so it is fully incorporated.
Chill for at least 1 hour, you can always leave this in your fridge over night and eat it the next morning!
Top with whatever you want and enjoy!
Emily & Lyla 🙂