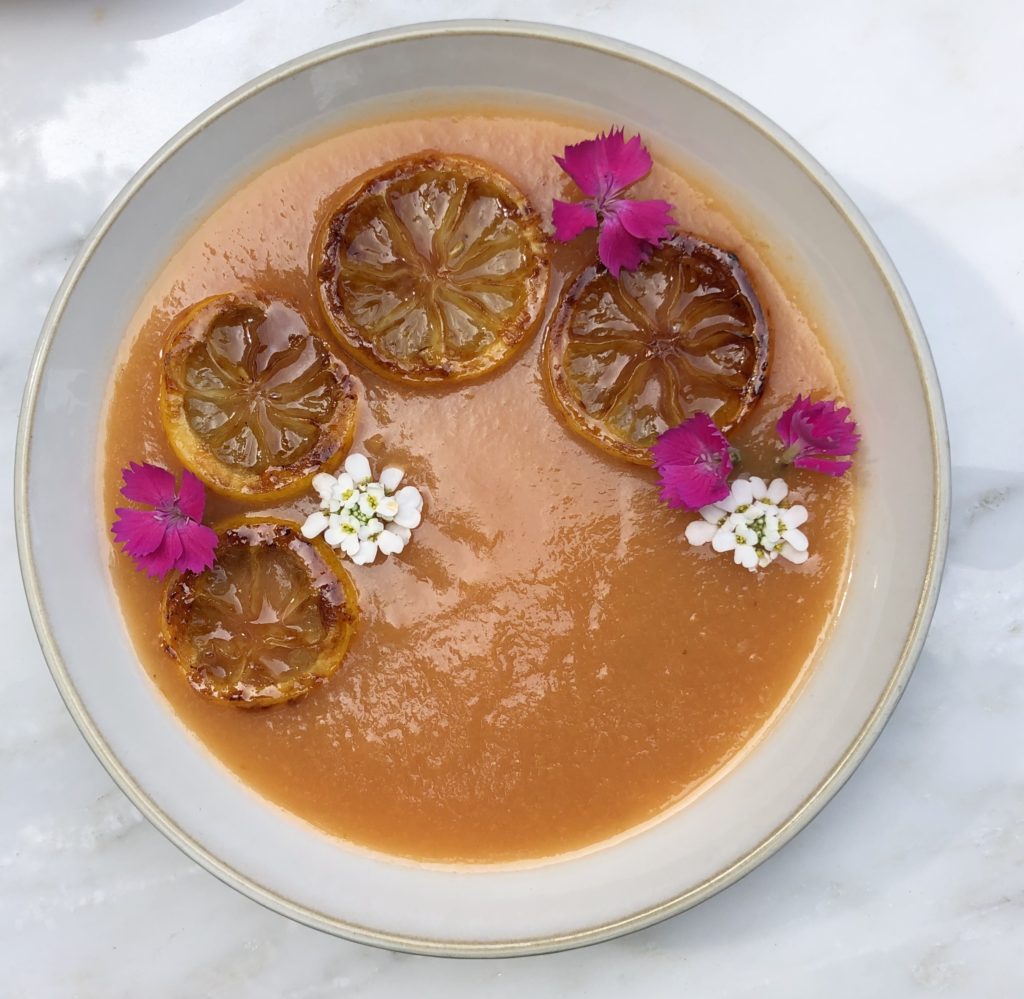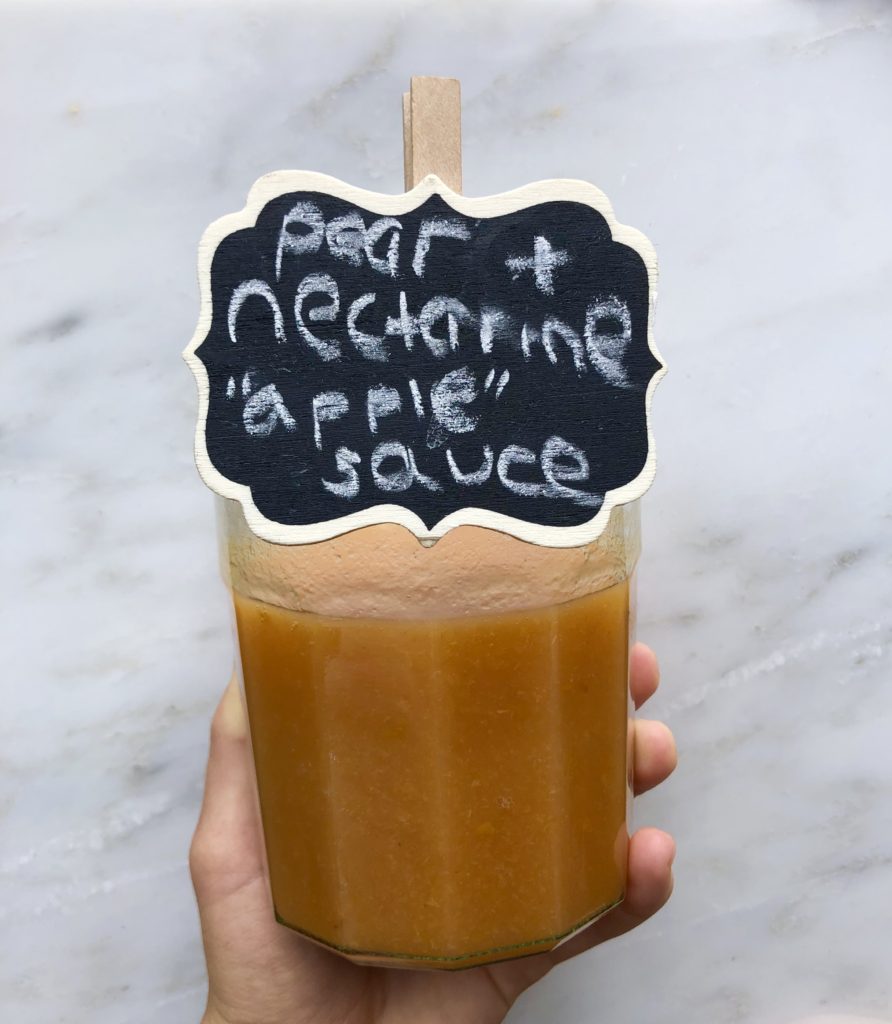 On any hot summer day, all you want to do is grab a refreshing, healthy snack. This Pear and Nectarine "Apple" Sauce is not only that, but super simple and perfect for a snack for school! You can whip it up, eat, then go right back to being outside or class. And the best part is, if you have bruised fruit that you don't want to eat, just put it in and you will never notice! So enjoy this simple snack! We love to make a big batch that will last us the whole school week.
Makes: 2 servings
What You'll Need
3 ripe nectarines
1 ripe pear
1 cup water
1 tablespoon lemon juice
1 teaspoon honey
To Make
Bring the water to a boil in a small saucepan. Wash the fruit and cut it into small pieces. Add the fruit to the pan along with the lemon juice and boil for 6 minutes then reduce the heat to low and add the honey and simmer with a cover on for 10 more minutes stirring occasionally. Using an immersion blender or high-speed food processor, blend the mixture until desired consistency is reached. Chill or eat warm and enjoy!
Emily & Lyla