Back to school dinners can be tough especially if you play a sport and end up getting home around 6:30 like us. A lot of days our mom will make dinner before she heads off to coaching and we will eat it when we get back. But if you are gone all day, this pasta is super easy and requires very little attention!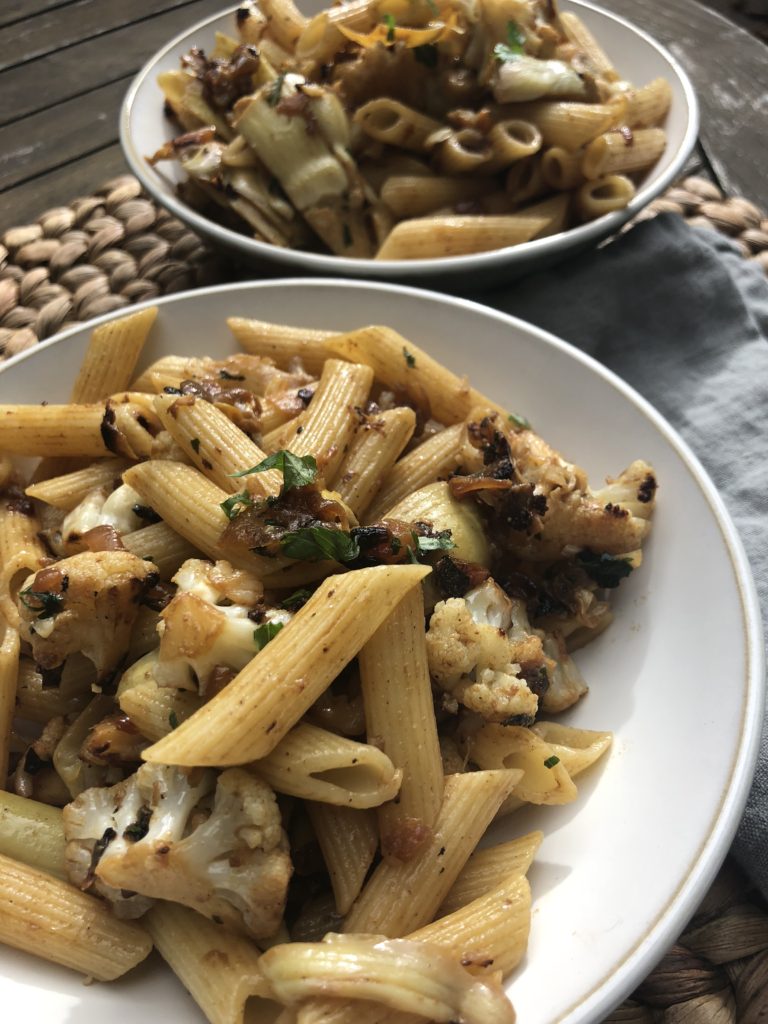 Ingredients:
12 oz penne pasta
1 sweet onion
5 tablespoons olive oil
1 can drained artichoke hearts, chopped
3 1/2 cups washed & chopped cauliflower
1 tablespoon freshly washed & chopped parsley
1 tablespoon freshly washed & chopped basil
4 tablespoons half & half
1/4 teaspoon salt
Directions:
Cook the penne according to the instructions, set aside in a large bowl when done cooking.
In a large pan, add 1 tablespoon olive oil and set the heat to medium.
Chop the onion and caramelize for 7 minutes in the pan, stirring every minute or so (the onions will be light brown).
To the pan add 2 more tablespoons of olive oil and the cauliflower, cooking and stirring every so often for around 15 minutes.
Add the last 2 tablespoons olive oil, salt, artichoke hearts, half & half, basil & parsley then cook for another 7 minutes.
In the bowl with pasta, stir in the cooked vegetables until the pasta is coated. Eat now or reheat and save for late – enjoy!
– Emily & Lyla 🙂