This is a delicious recipe for Peach Coconut Oat Cake Crumble that is derived from many different recipes of ours. We didn't have enough ingredients to make a blueberry muffin batch, so we devised this recipe from it, and the recipe just evolved. This cake is a great snack. It's very moist so not like regular floury kind of cake. We had the cake after a long (and very hot) field hockey practice, and again for dessert. It is so filling, and such a perfect sweet treat especially with the crumble the best part.
A couple of notes – we make our own oat flour. It's so easy – just put the whole oats in a blend or food processor and blend until it's like a flour.
And you see we add chia – you probably could make with eggs instead (it would be 1 egg per tablespoon of chia), but we love chia especially when we play sports because it's extra hydrating (we think it makes our hair shinier and nicer too).
It is gluten free and vegan but you can probably switch out stuff. We do this a lot on lots of ingredients because if we are in the mood to make something and don't have an ingredient, we want to make it with what we have.
The recipe is below the pictures.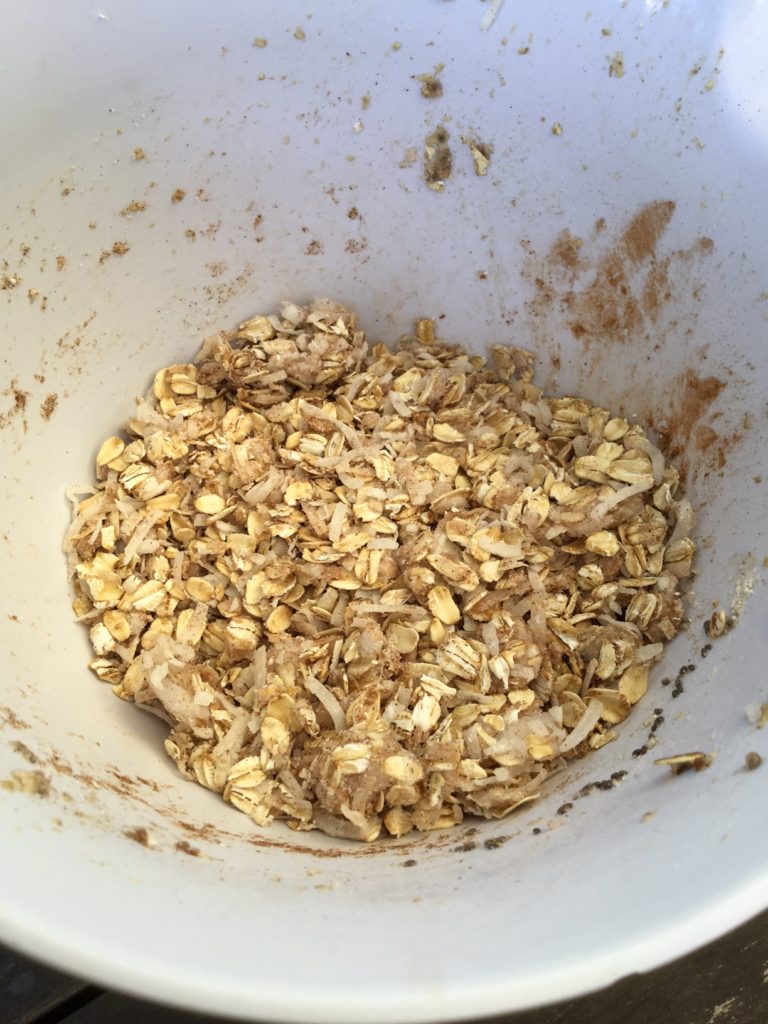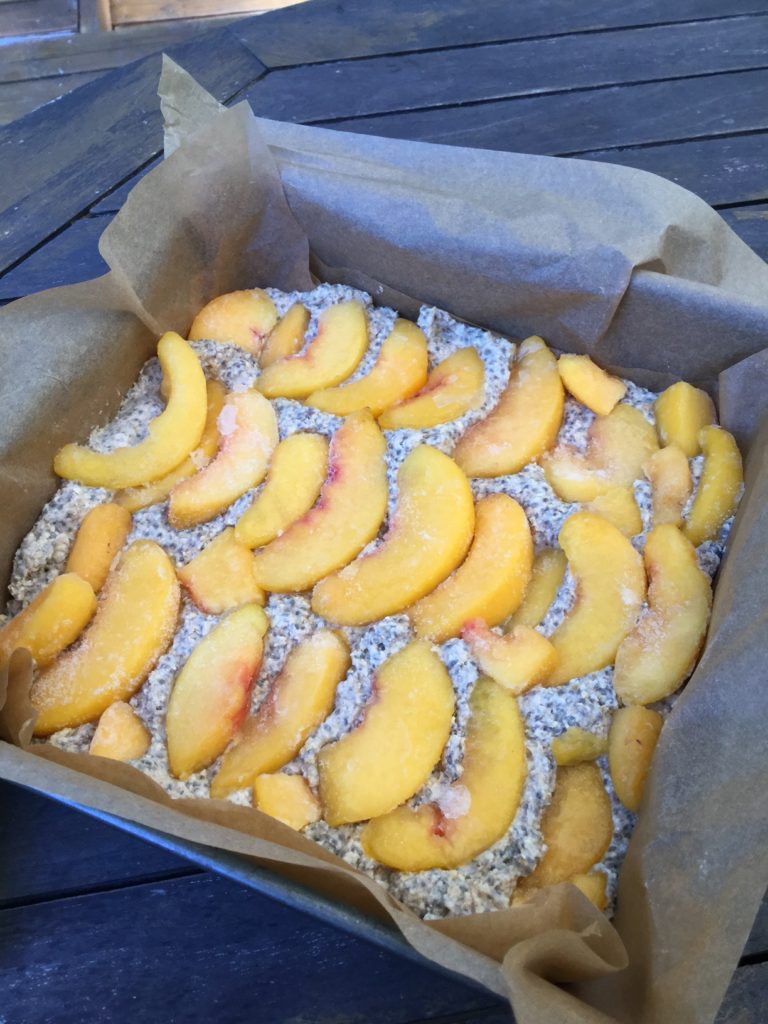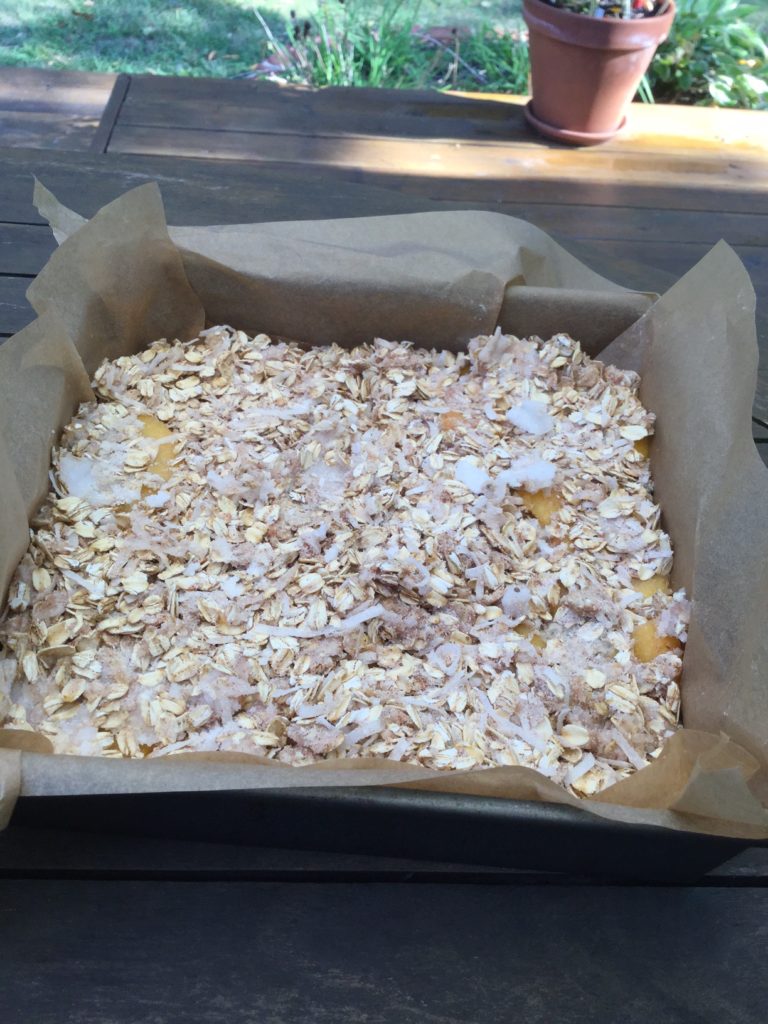 Peach Coconut Oat Cake with Crumble
Ingredients
Cake Mix Ingredients:
5 Tablespoons Chia
3/4 Cup + 1 Tablespoon water
1/4 tsp Kosher salt
1 Teaspoon cinnamon
2  Cups oat flour
1/3rd Cup shredded coconut
1/3 Cup apple sauce (we used sweetened)
1/3 Cup sugar
2 Cups peeled and sliced peaches (fresh or frozen)
Crumb Topping Ingredients
1/2 Teaspoon cinnamon
1 Cup rolled oats
1/3 Cup shredded coconut
3 Tablespoon Coconut oil
1 Tablespoon sugar (plus more for sprinkling on top)
Instructions:
Preheat oven to 350
In a large bowl, mix chia seeds with the water and let gel (about 5 minutes)
Add applesauce to the chia mix
Mix the flour, sugar, coconut, salt and cinnamon together
Mix dry ingredients into the chia and applesauce blend
Layer parchment into square pan
Add the cake mix into the pan and spread around, patting down to the edges.
Now layer and press down your peaches so they cover the top.
To make the topping, stir all ingredients together (the coconut oil will be clumpy and that's ok)
Now sprinkle the topping over the top of the cake, pressing it down with your clean hands ( : so it sticks to the peaches and cake mix
Bake for 40 min at 350 in parchment lined metal pan. Let cool and cut into squares.