Pumpkin Date Bars
I was inspired to create this recipe after trying a pumpkin pie Lara Bar. Since it is fall, I thought these would be perfect. And who doesn't like a little pumpkin here and there?! We do we just stocked up on cans of pumpkin.  Hope you love them as much as we do!  Recipe is below the pictures.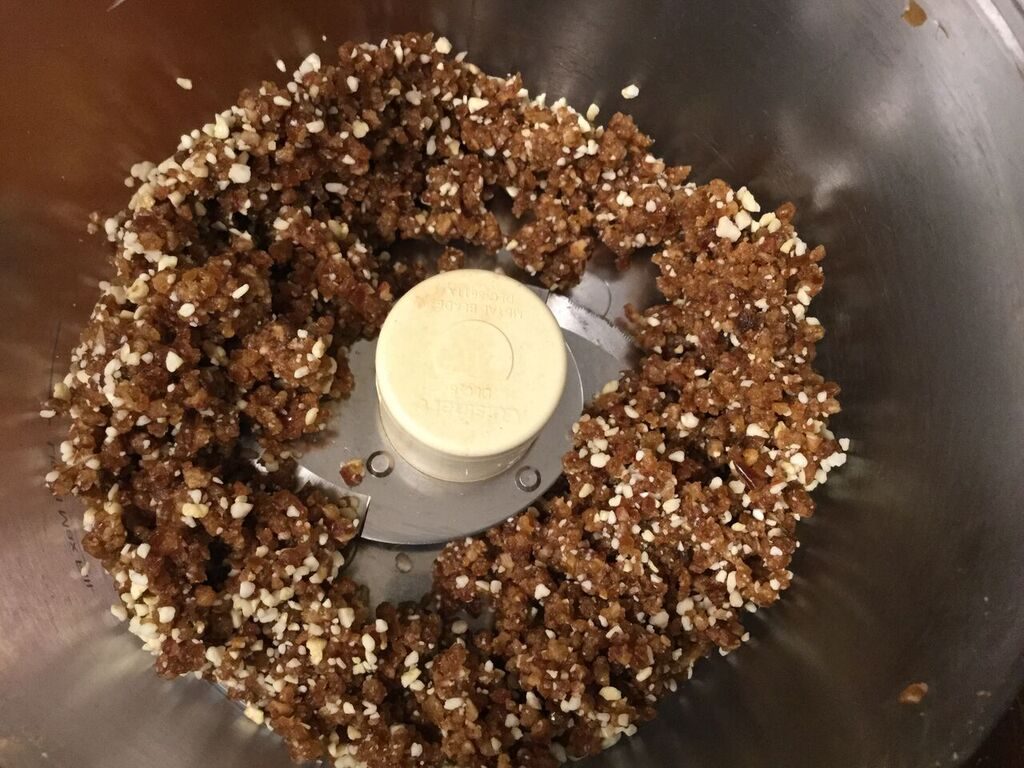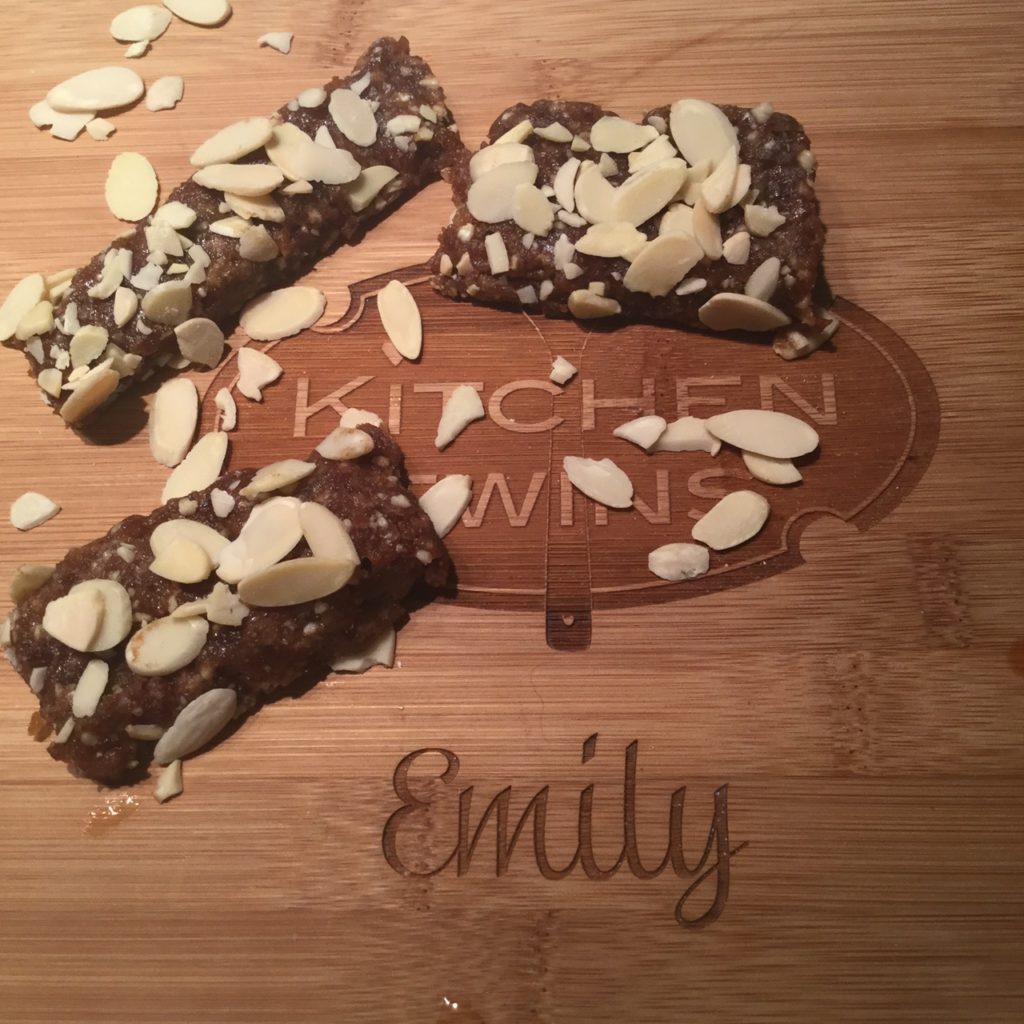 Ingredients
1 1/2 cups pitted dates
1/3rd cup raw cashews
1/4 teaspoon pumpkin pie spice
1 Tablespoon Water
3 Tablespoons slivered almonds
Instructions
Put dates, cashews in food processor and blend until all soft and gooey.
Add in the pie spice and blend again
Drizzle in Water and blend
With wet hands, either flatten out into an 8 x 8 pan for bars or roll into balls
Roll or sprinkle with slivered almonds
Put on wax paper in refrigerator for 15 minutes or more. Slice into bars if having them as a bar
Enjoy, Emily 🙂
The Kitchen Twins
PS These are gluten free, vegan and deliciously sweet!