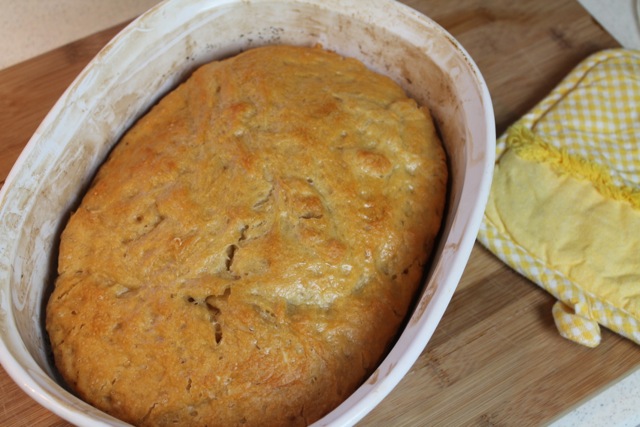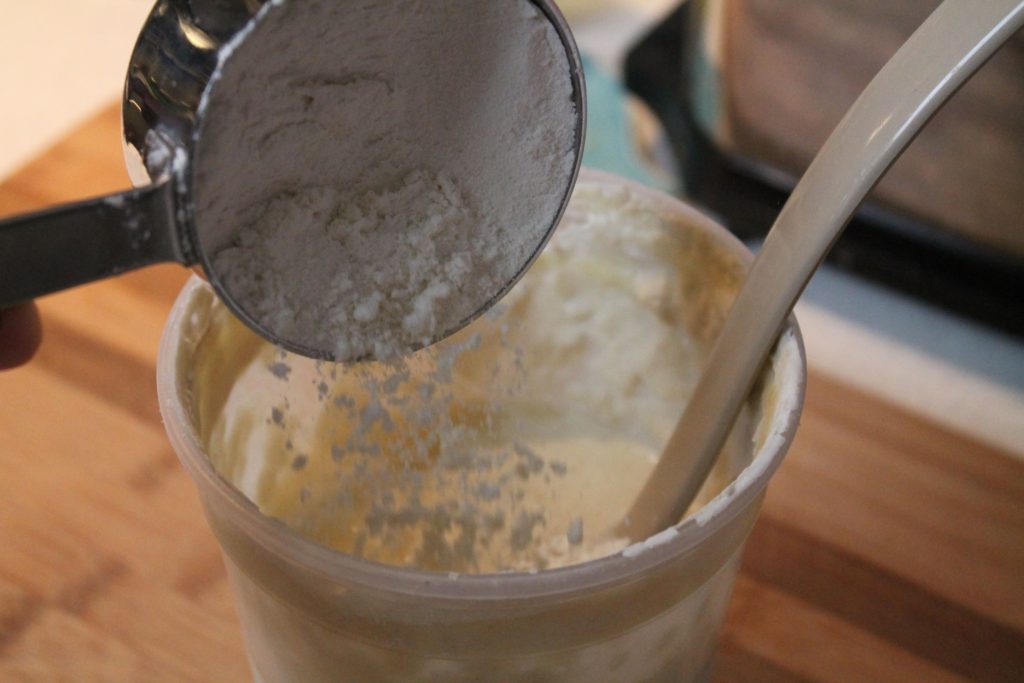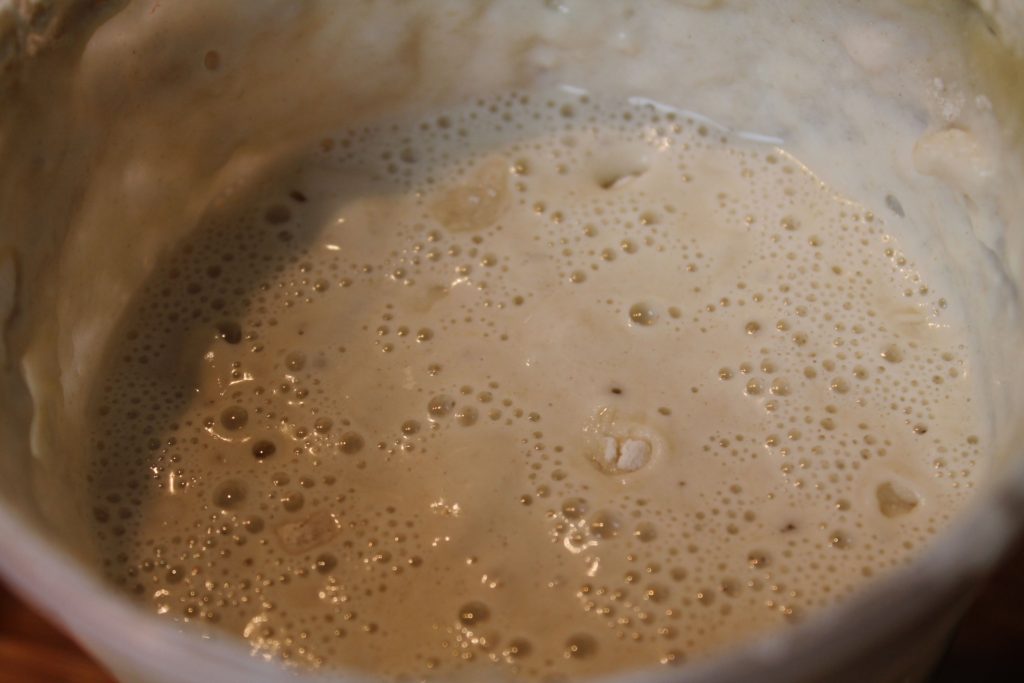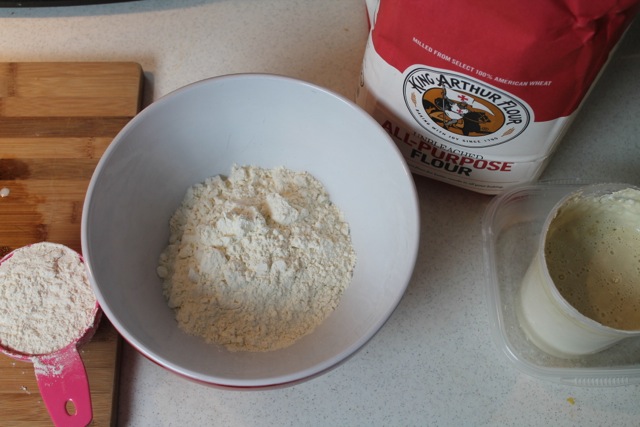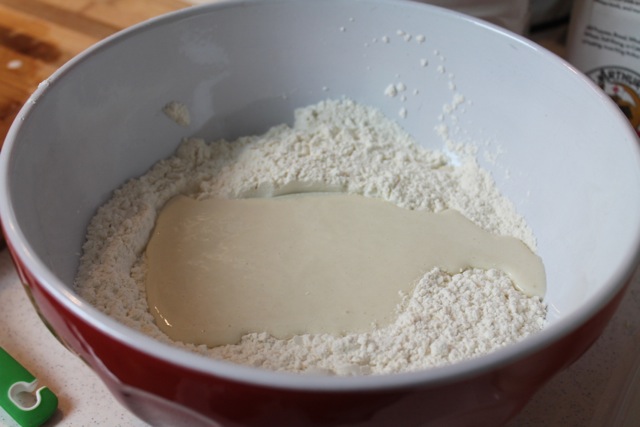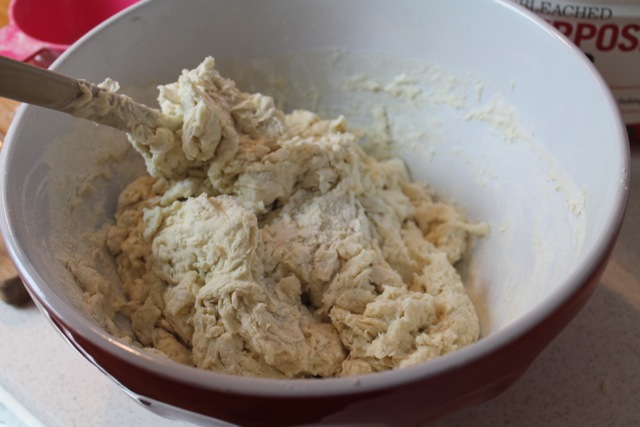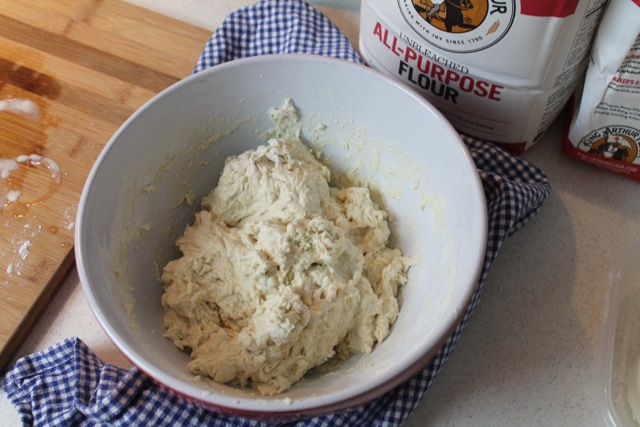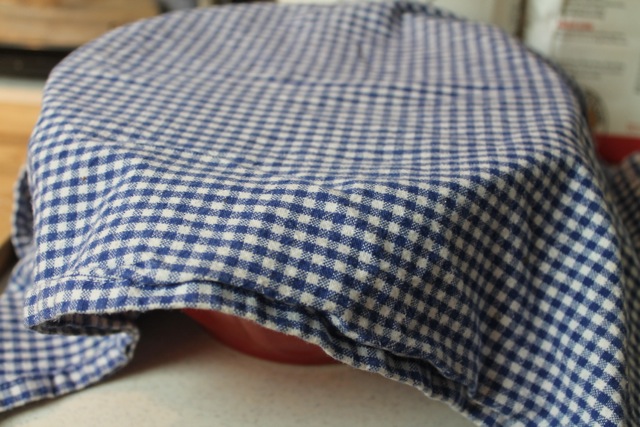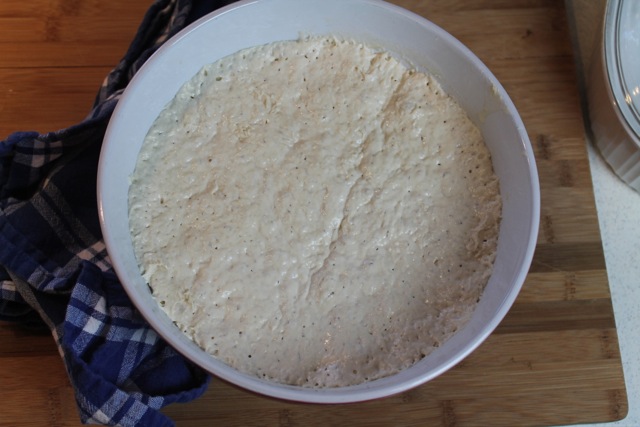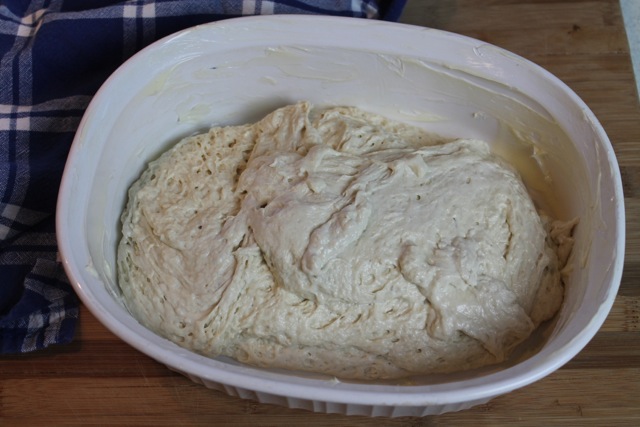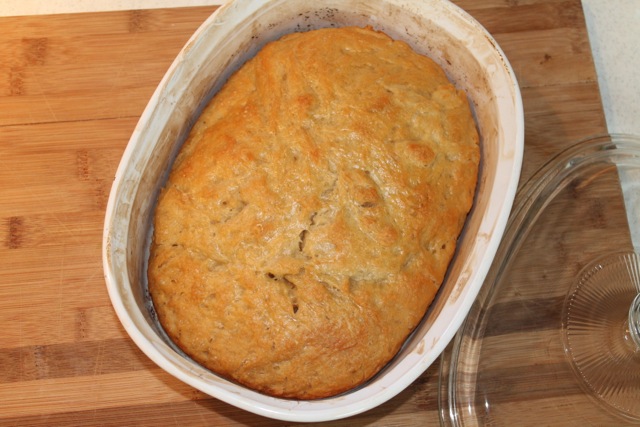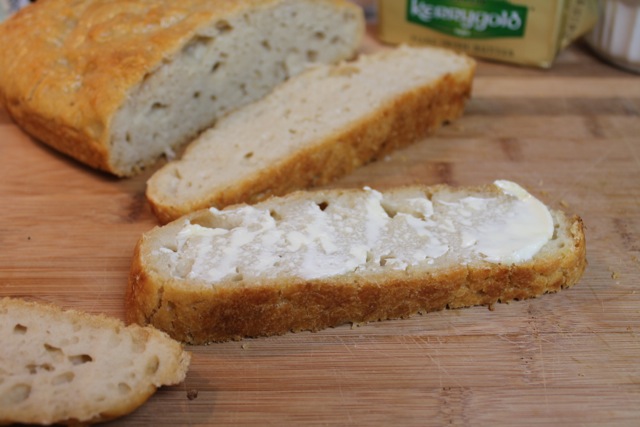 This Sourdough starter practically changed our lives! We got it a couple of months ago from Fermentation on Wheels (through our school and teacher). It is part of a 100 year old starter because when you grow a starter you can take some of it to share. It's like friendship bread.
Now what type of "starter" is it? It's a sourdough starter. We did not really understand it until we got a starter.  This sourdough starter is the first step in making your sourdough bread. You "keep" a starter and feed it regularly with flour and water to keep it active because it's fermented and that is part of what makes it taste sour, but in a really good way. It's kind of like a pet ( :
We make our sourdough bread once or twice a week, and the taste is amazing and you earn a feeling of accomplishment when you know you took care of your starter, made the dough, let it rise, bake it and then enjoy it right out of the oven. It is our favorite type of bread. If you have followed us then you know we have been gluten free for a long time. We were introduced back to gluten with this bread because we learned that the fermentation helps with the gluten (In Michael Pollan's Cooked series ). We feel good after eating our sourdough regularly and don't have any of the gluten sensitivities we had. But we think everyone is probably different. This is just our experience.
OK how does the Sourdough making start?
The process starts when you first get your starter and have to feed it.
We keep our starter in the refrigerator in a tall plastic container (like a large yogurt size)
How to feed:

Take your starter out of the refrigerator and stir with wooden spoon. Let it bubble a bit and reach room temperature.
Then Feed it:

Feed it 1/2 cup of flour (we like King Arthur's white unbleached flour).
PLUS a little less than 1/2 cup water.

You stir with a wooden spoon and let it bubble and rise. This will take about 30 minutes to an hour.  The reason you use a wooden spoon is so the metal doesn't affect the flavor. As the sourdough starter rises, you get to see it bubble and grow; it is like having a pet!
Then if you have enough starter, use some to make the dough (see below). If you just want to feed it and not make dough, just put in back in the refrigerator

How to Make the Dough:

In a bowl, add:
Mix with a wooden spoon until all incorporated
Store covered with a lot of room to rise for 12-16 hours
We usually make it at night so it rises overnight and bake the next day

How to Bake (1 hour total):

Preheat oven to 425 degrees F
Butter a Dutch oven pan or a corningware dish (we use a corningware dish)
Add your risen dough to buttered dish
Bake covered for 30 minutes THEN remove to cover and bake another 30 minutes
Remove from oven and enjoy the best bread ever!
Where do you get starter? We have shared ours a lot with people which is fun. We looked online and saw that King Arthurs sells it if you can't get it from Fermentation on Wheels.
We had never baked real bread before and neither had our mom. This is a really special thing we share in our house. And we have not bought a store bought loaf of bread in 6 months. And it's easy and fun to make.
Thanks for reading!
Emily and Lyla
The Kitchen Twins