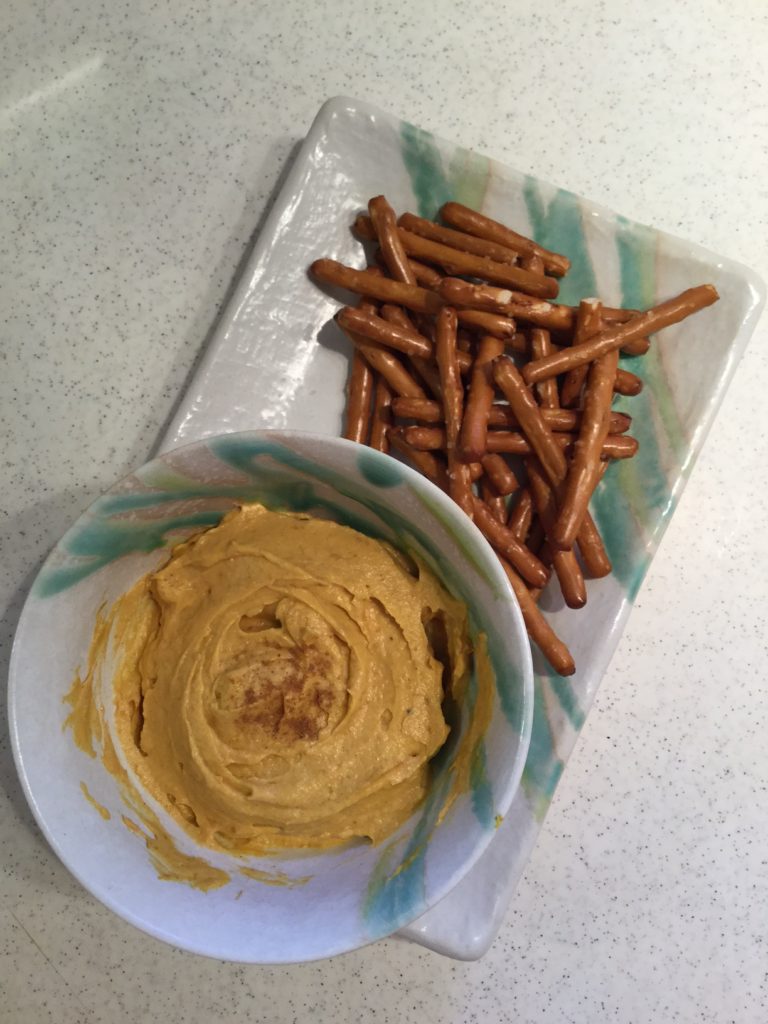 Thanksgiving is just around the corner and in order to get ready, we have an awesome pumpkin dip recipe to share. It's our family friend Mrs. Terry's dip.  It tastes like pumpkin pie, but when paired with salty pretzels or crisp radishes (those are some of our favorites), it transforms your mouth into a holiday festival and you cannot get enough! Literally. We have had this dip every day for the past month after school and we aren't even close to bored of it! Recipe below!
Pumpkin Dip Ingredients
1/4 Cup softened cream cheese
1 Cup pumpkin puree (not pumpkin pie filling)
1 Tablespoon brown sugar
1/4 Teaspoon pumpkin pie Spice
Instructions:
Put all ingredients into a food processor and blend until creamy.
Enjoy with pretzels, radishes, apples and gingersnaps.
Happy Thanksgiving!
Emily and Lyla, The Kitchen Twins, True Pumpkin Heads (: