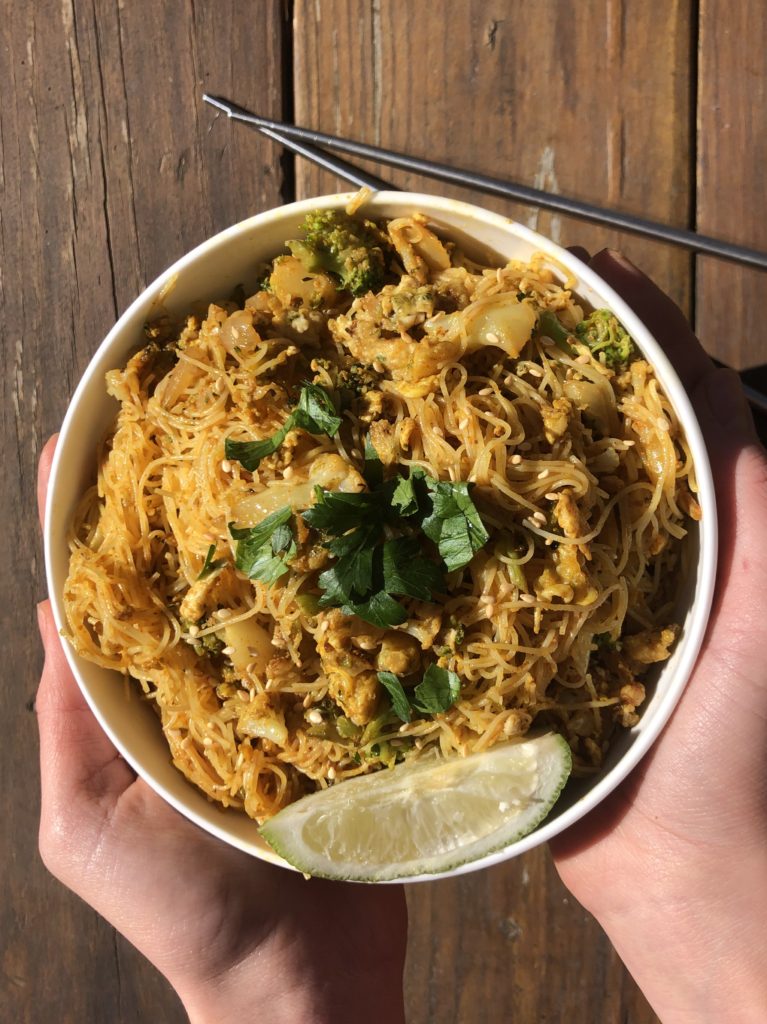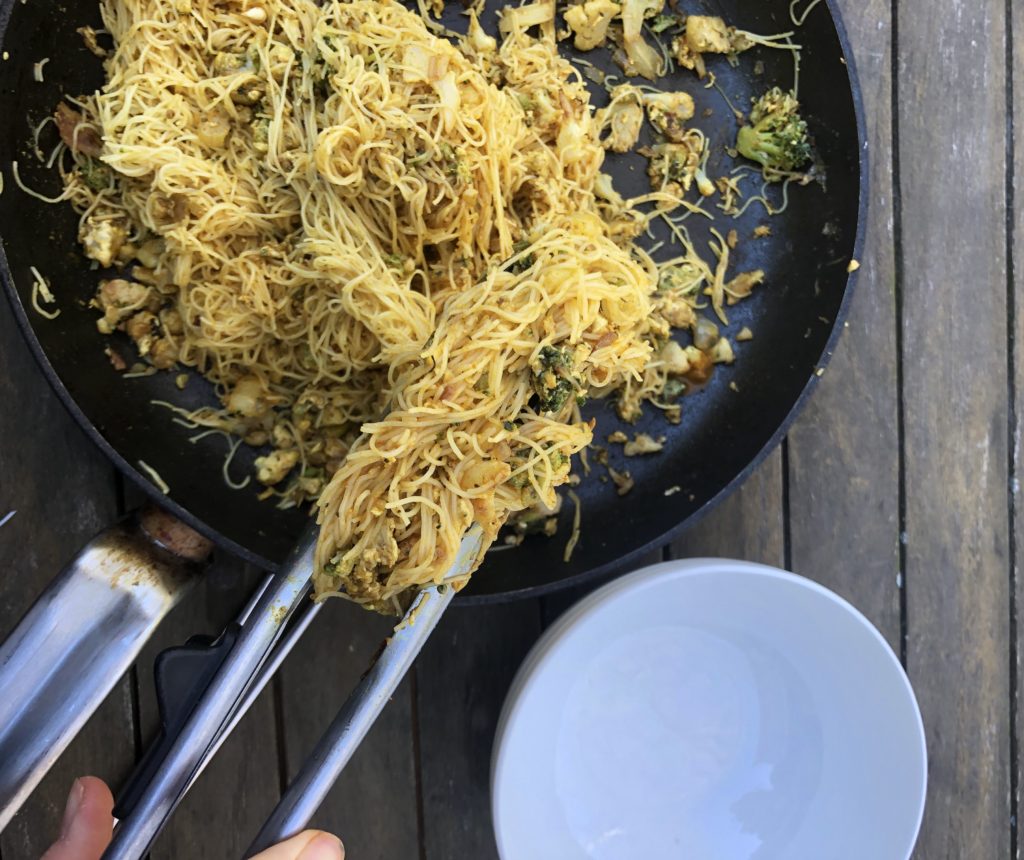 We recently branched out from eating Pad Thai at our favorite restaurant and tried Singapore Street Noodles. We immediately fell in love with this tasty dish and set out to try and make it on our own. This recipe includes everything we love: thin rice noodles, a kick of spice, and delicious veggies. So we hope you enjoy!
Ingredients:
4 oz rice noodles (cooked according to directions)
3 T olive oil
1 medium-sized shallot
1 cup chopped broccoli
2 cups chopped cauliflower
1/4 cup veggie broth
2 eggs
For the sauce:
1 1/2 tablespoons curry powder
1 1/2 teaspoons sesame oil
2 tablespoons veggie oil
1 clove of minced garlic
1 tablespoon soy sauce
1 teaspoon apple cider vinegar
2 tablespoons coconut milk (if you like more spice, add only 1 1/2 tablespoons of coconut milk)
1/8 teaspoon ginger paste
Directions:
In a large sauté pan, add 1 tablespoon olive oil. Finely chop the shallot and cook on medium heat until lightly caramelized (this usually happens quickly so make sure to keep and eye on them and stir occasionally).
Add the broccoli, cauliflower, veggie broth, and the rest of the olive oil (2 tablespoons). Sauté until soft for about 12-14 minutes.
While the veggies are cooking, mix all the ingredients for the sauce together and set aside.
Once the veggies are done, add the eggs and cook until done (this usually takes 2-3 minutes).
Add the rice noodles and sauce to the pan and remove from heat. Stir well and enjoy now or save for later!
Emily & Lyla 🙂