Gypsy Popeye's are really the same things as eggs in a basket, or hen's nest. We have never heard anybody call them Gypsy Popeye's, but it comes from my mom's family and they stuck to it. This is a quick, little recipe on how to make them…
You will need the following things,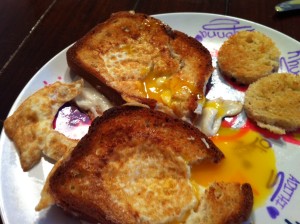 Bread
Butter, we prefer Earth Balance though
1 Egg
Pan
Spatula, a spatula that can get underneath the egg
Hole Cutter, we use a biscuit cutter, that my aunt gave to us because she knows how much we love making them.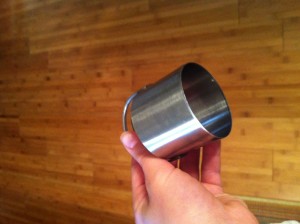 Take your butter and spread it onto your bread on both sides. Next turn your stove onto low heat and melt butter on the pan or spray spray so your Gypsy Popeye will not stick. When done buttering bread, cut a hole in the middle for the egg. Then toast both sides a bit. After that, crack your egg into the hole you cut, or made. Wait a little so that you can make sure  the egg is cooked on the first side. When that is done, flip over and let cook. Lastly, take a nice big bite and enjoy…
Sincerely, Emily