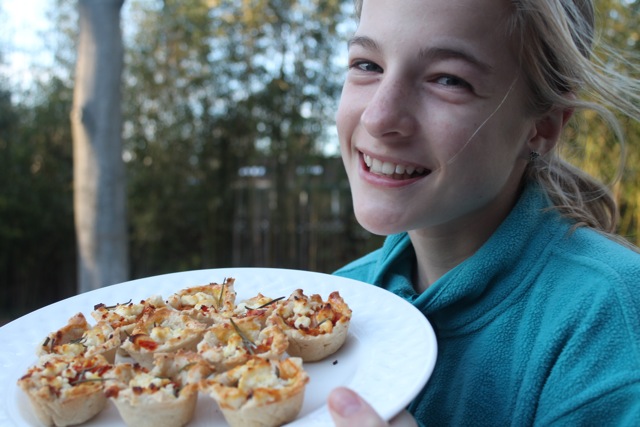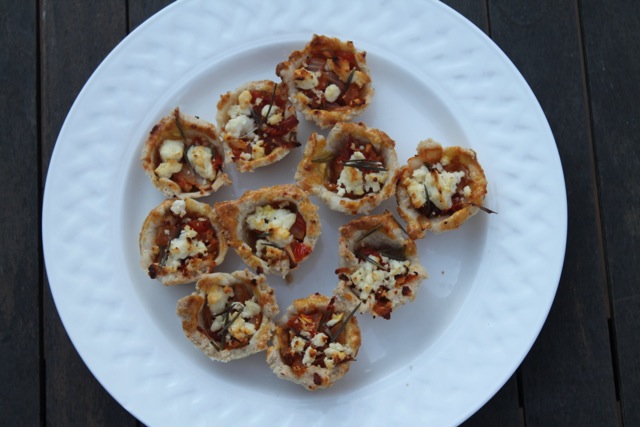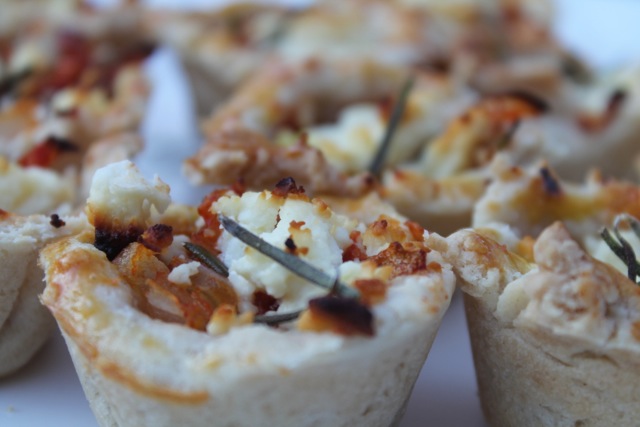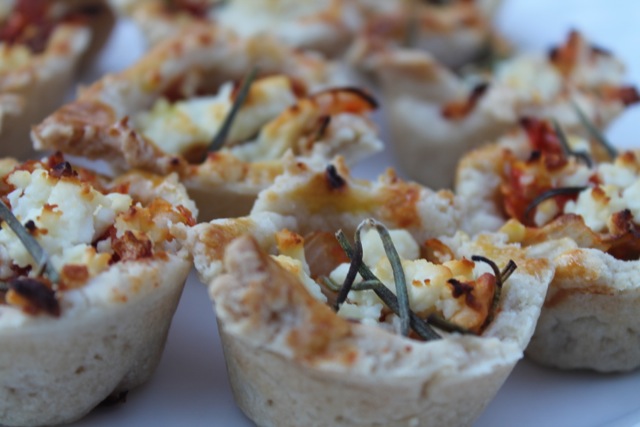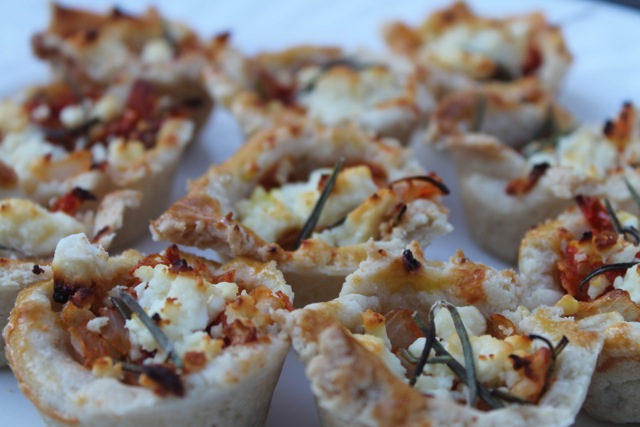 Have you ever had savory tartlets before? Well these are the best ever! They have rosemary, feta, tomatoes, and onions! They are the perfect appetizer bites and mini treats! This is what you need to make them:
1 sweet onion
5 medium-sized tomatoes (campari are good)
1 Tablespoon fresh rosemary, de-stemmed and cut into small bits
2 Tablespoon feta + more for the top
oil for pan
1 egg yolk for egg wash
2 cups pie dough (I make the pie dough recipe from Pamela's gluten free pie dough mix). If you don't want to do homemade, you could also buy frozen pie down and thaw it and make into mini pies.
For Filling:
Preheat oven to 350 and butter a mini 24 muffin tin.
Turn stove on medium-low and let get warm with a little oil.
Dice onion and caramelize in pan.
Now dice the tomatoes and add them to the pan until the skins are lightly peeling off. Also add the rosemary.
Turn the pan off and add the feta. Stir it in until it is slightly melted.
Take your pie dough and roll it between two pieces of parchment until it is
Cut it into 2 by 2 inch squares (they do not have to be exact) and gently put the squares into separate mini muffin tins.
Evenly place your filling into each tin.
Gently coat the exposed dough with your egg wash.
Bake for 20-25 minutes, or until golden brown.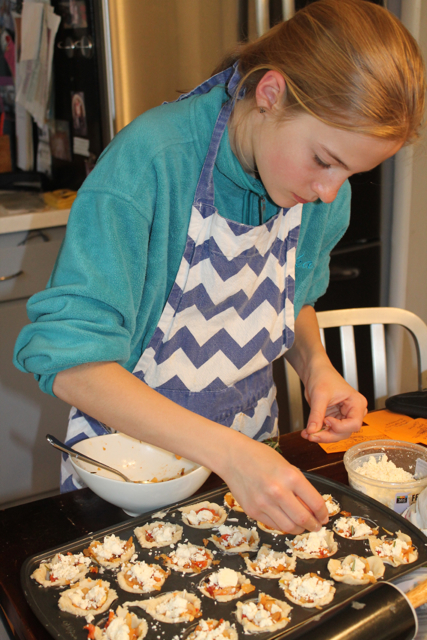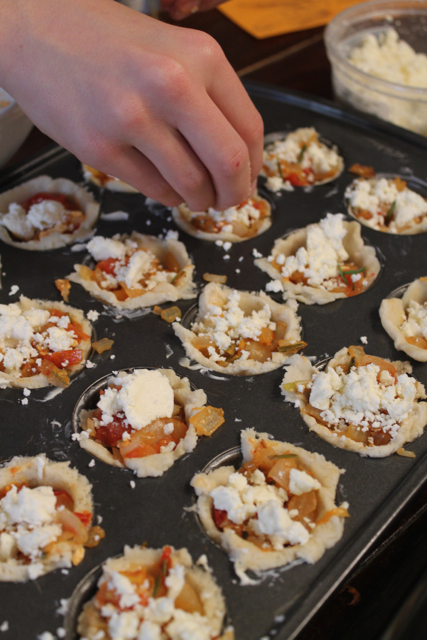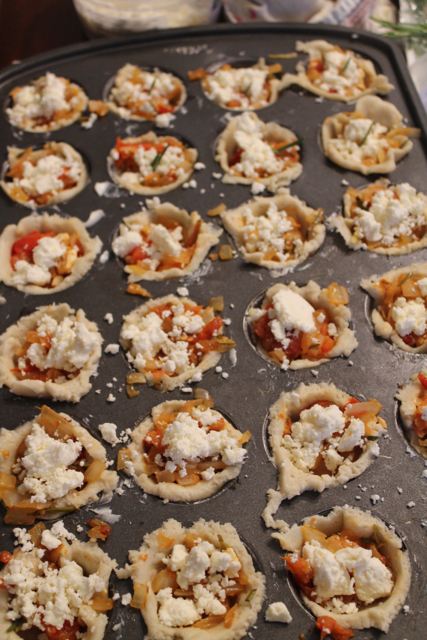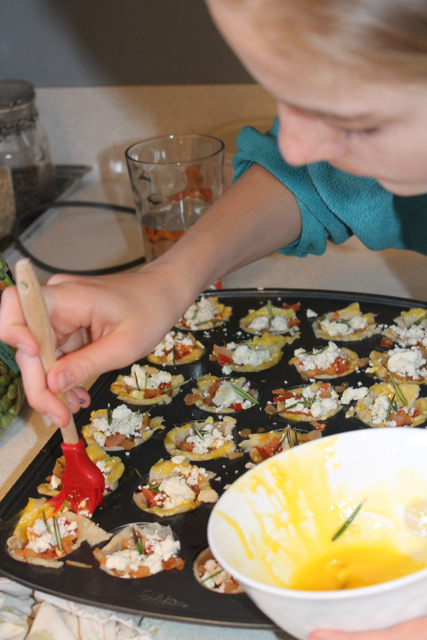 Have a happy day and hope you enjoy making and eating!
The Kitchen Twins