Have we told you we're excited to launch our Official Kitchen Twins Make Your Own Kale Chips!? Yes, you probably know this if you are following us, but let us back up a little and show you how it all began!
Hope you enjoy our Story in pictures and words…

Since then we have had so many people support us so we thank you very much if you are reading this. And thank you if (and when??) you go buy our Kitchen Twin Kale Chips. ( :
If you get to ShopRite this week…and Acme next week this is what to look for in the produce department!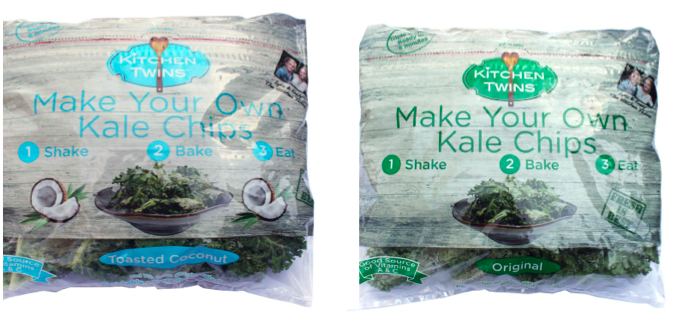 We want to say a thank you here to Kelly Ford, Edison Partners, Mr. Cimmorelli, Mrs. Clark, Mr. and Mrs. Grausman, C-CAP, Pennington Quality Market, Whole Foods Princeton, ShopRite, Wakefern, Carol, Acme, Ms. Flory, Milo, Chef, Telepan, Chef. Shuman, Mr. and Mrs. Terry, Mr. Rockey, Chef Loi, Chef Cesar, Mr. Nawn, Ms. McConaughey, Ms. Cutler, Ms. Rizk, Chef Chris,  Tico, Mrs. Omiecinski, The Trenton Times, Lawrence Gazette, The Lawrence Ledger and our parents.
Have a wonderful day and we hope you enjoy everything.
Lyla and Emily,
The very grateful Kitchen Twins