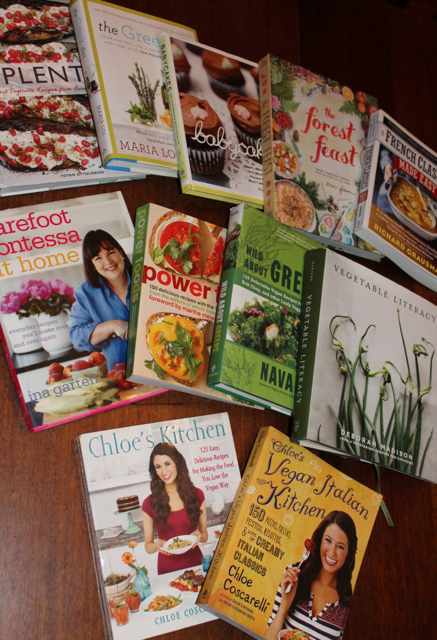 Check out our favorite cookbooks and our favorite recipes from them! We have met 3 of the authors, Chloe Coscarelli, Richard Grausman and Maria Loi!
Chloe Coscarelli; Chloe's Vegan Italian Kitchen
Chloe Coscarelli; Chloe's Kitchen
from the editor's of whole living magazine: Power Foods
Richard Grausman; French Classics Made Easy
from the most-talked about NYC bakery; BABYCAKES
Nava Atlas; Wild Aout Greens
The Greek Diet; Maria Loi
Ina Garten; Barefoot Contessa at Home
Deborah Madison; Vegetable Literacy
Yotam Ottolenghi; Plenty
Erin Gleesan; The Forest Feast
Now some of our favorite recipes!
Chloe's Vegan Italian Kitchen: Chocolate-Dipped Almond Biscotti
Chloe's Kitchen: Shiitake Bacon
Power Foods: Steamed Artichokes with Two Sauces
French Classics Made Easy: Gratin Dauphinois
BABYCAKES: Banana Bread
Wild About Greens: Kale & Pear Smoothie
The Greek Diet: Mashed Cauliflower with Roasted Garlic
Barefoot Contessa at Home: Mushroom Lasagna
Vegetable Literacy: Zucchini Logs
Plenty: Cauliflower Smoky Frittata
The Forest Feast: Parmesan Poppers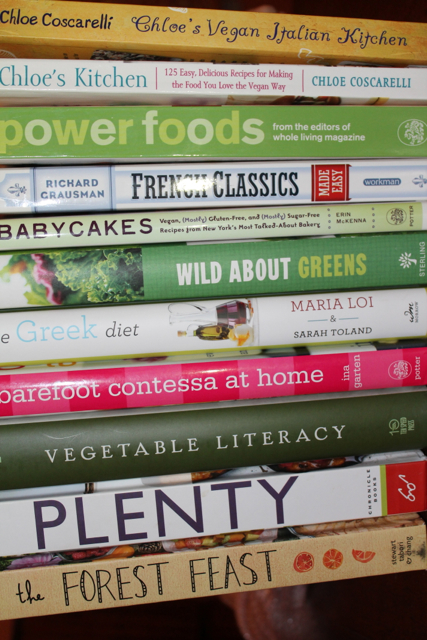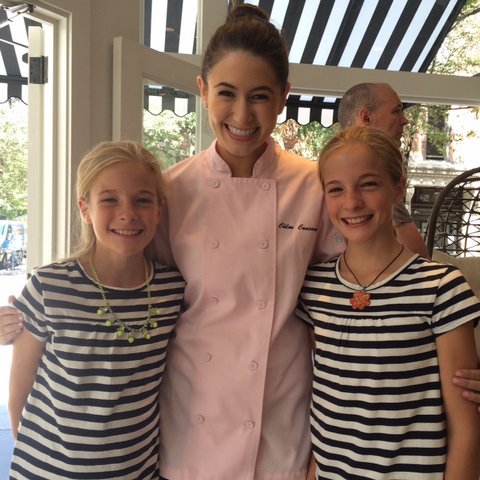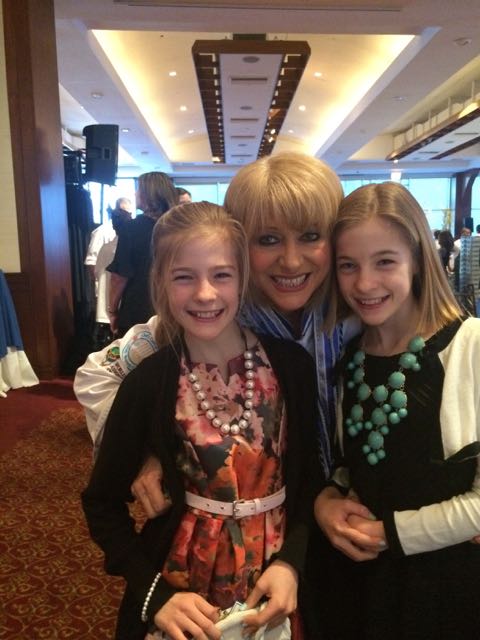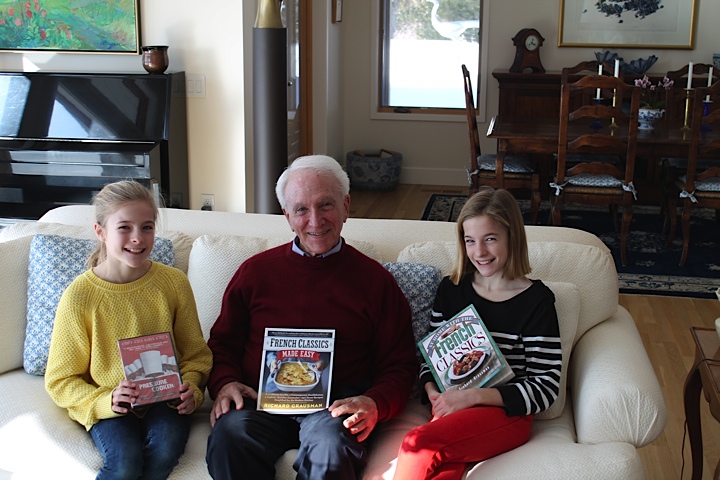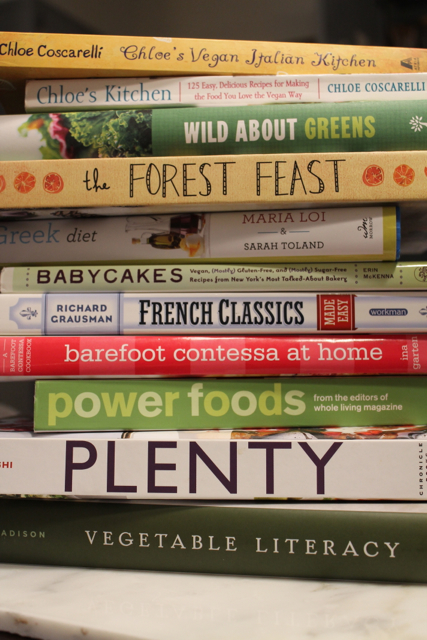 Hope you enjoy.
Emily and Lyla, The Kitchen Twins