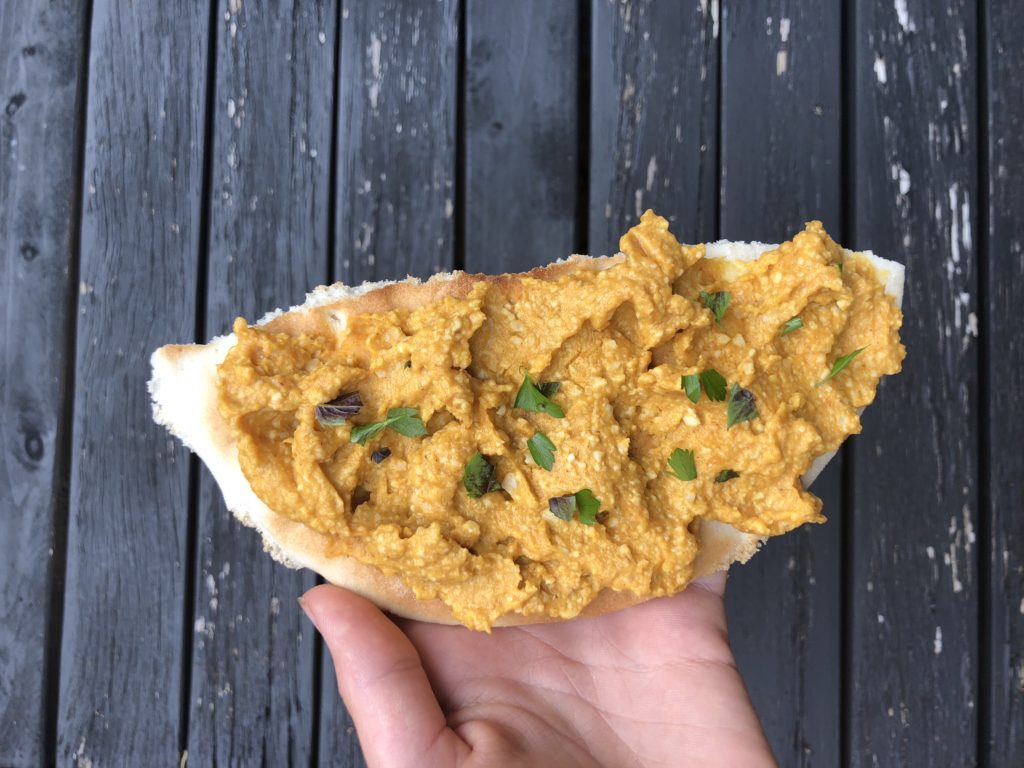 So Halloween is just around the corner and we thought what's a better way to celebrate than make more pumpkin recipes? And so we made this delicious, 5 ingredient pumpkin cashew dip. And here's a little hint as to how good it is: we eat it with just a spoon sometimes!
Ingredients:
1/2 cup raw cashews (soaked in water for 2 hours, make sure to strain)
1 cup pumpkin
1/4 teaspoon pumpkin pie spice
1 tablespoon brown sugar
1 tablespoon maple syrup
Directions:
Add all ingredients to a high speed blender and blend until creamy.
Eat with pretzels, apple slices, on toast or just a spoon!
Enjoy!
– Emily & Lyla 🙂