Hi Everyone,
Tonight we made a very delicious dinner. The recipes are from Richard Grausman's cookbook who we have a very great honor of interviewing Mr. Grausman next week.
Mr. Grausman is a chef, cookbook author, teacher and founder of C-CAP which stands for Careers through Culinary Arts Program which trains people who might not have access to more education to learn skills in the kitchen that will help them get jobs.
We cannot wait to share this wonderful interview. We have done a lot of research on Mr. Grausman (including making his recipes!).  We think C-CAP is an amazing program and you can read more here: http://www.ccapinc.org
Also, there is a movie made about C-CAP. It's a documentary called Pressure Cooker which has won many awards. It tells the story of what C-CAP is all about and follows some of the students to show how amazing learning to cook is for them because it provides a future job that they love.
In the meantime please enjoy the food pictures. We made a very delicious broccoli puree and our first soufflé! The recipes are from Mr. Grausman's cook booked called "At Home With The French Classics."  It called for spinach but we only had kale so we made a kale soufflé. It's a very green meal and very tasty.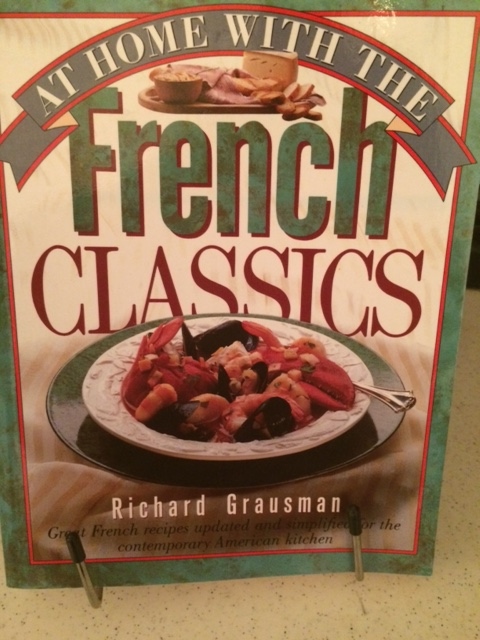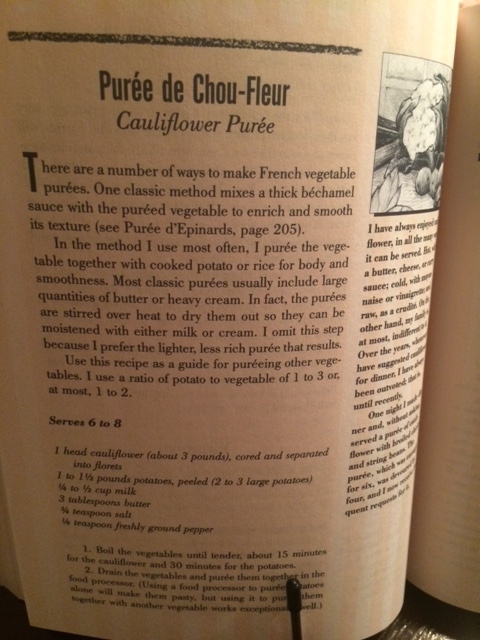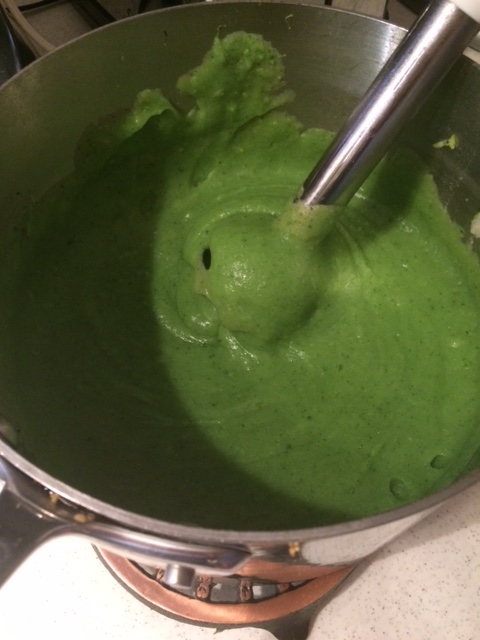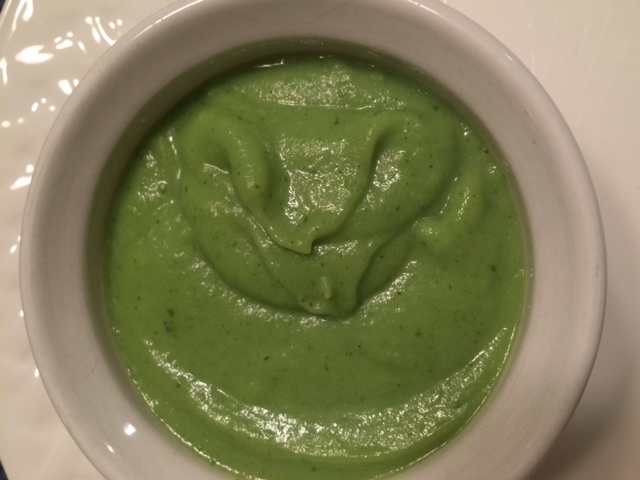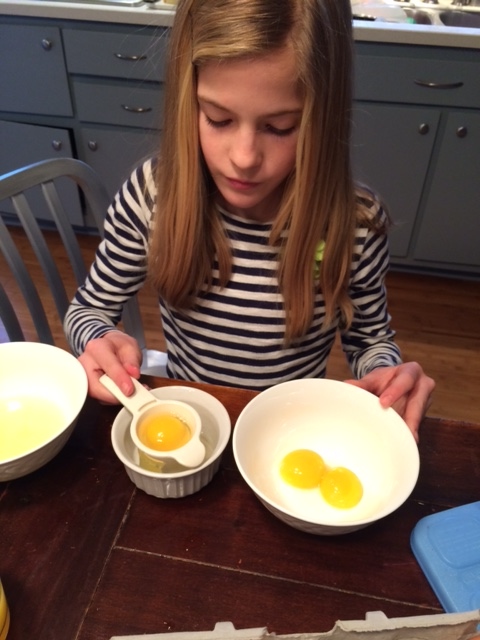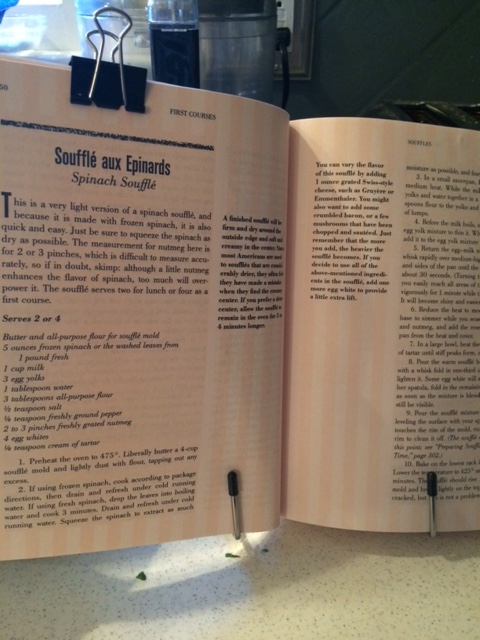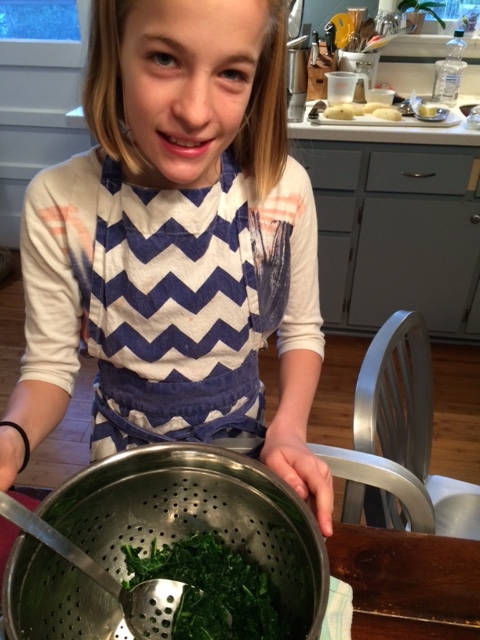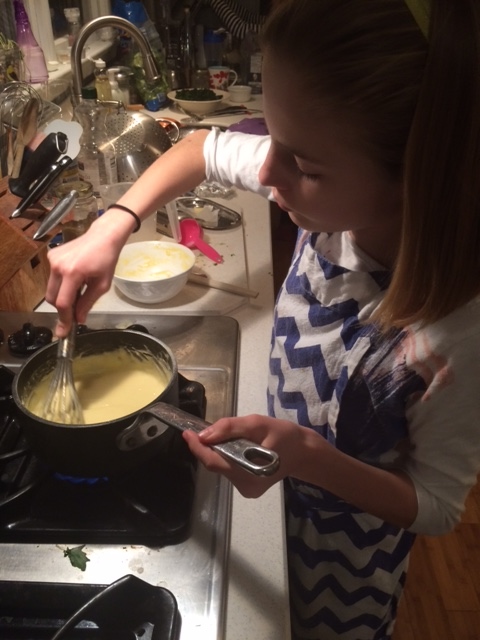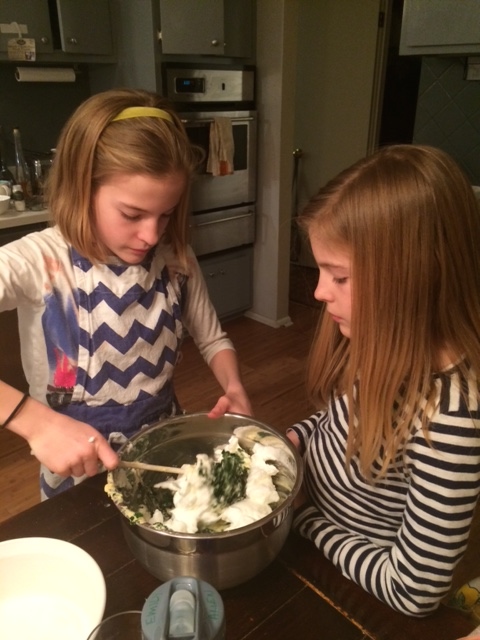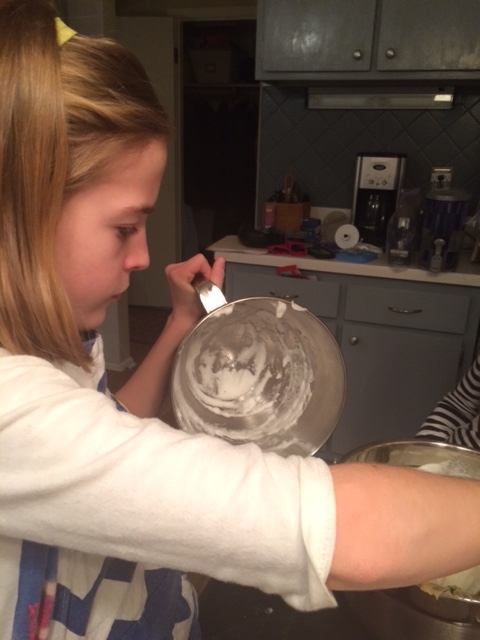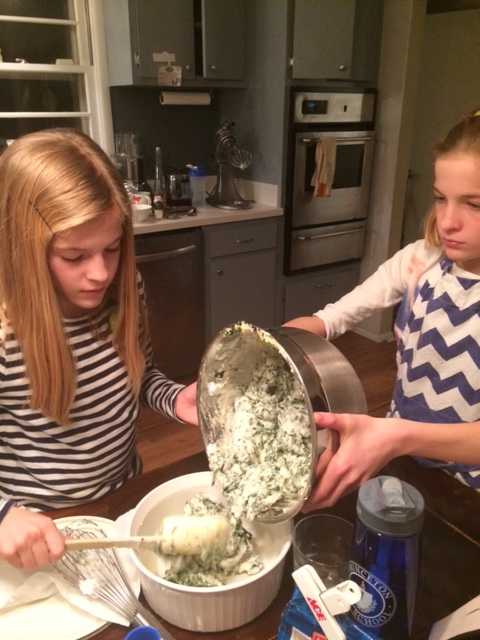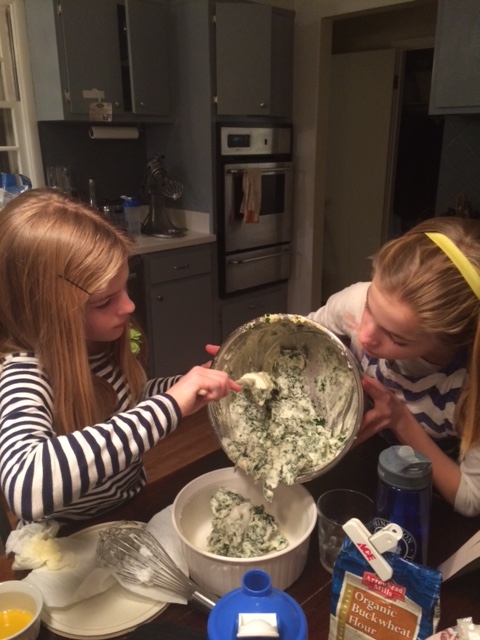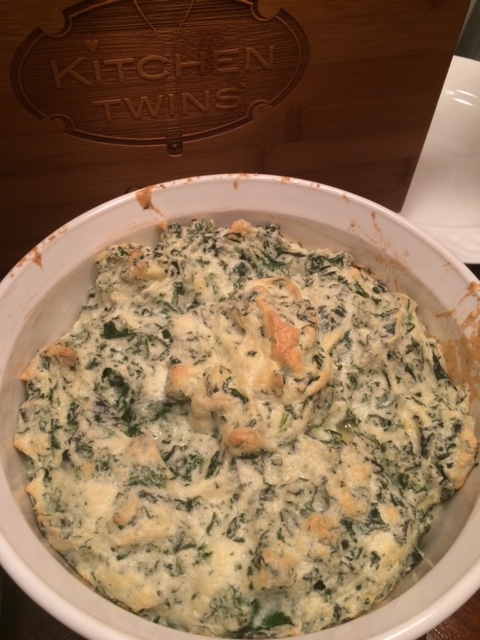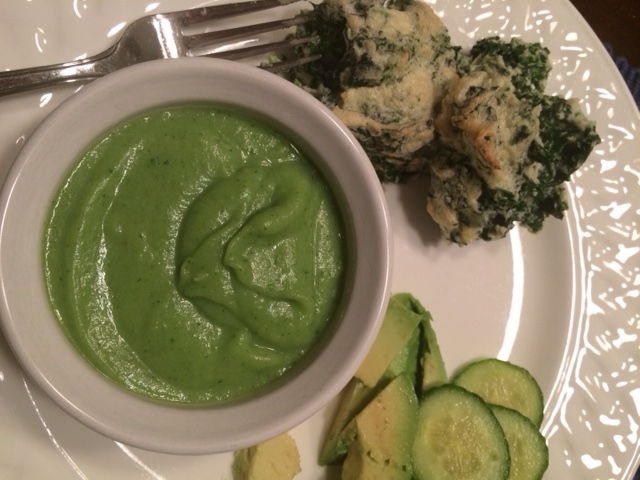 Lyla and Emily.
Happy Cooking!!!!!!!!