Hi Everyone,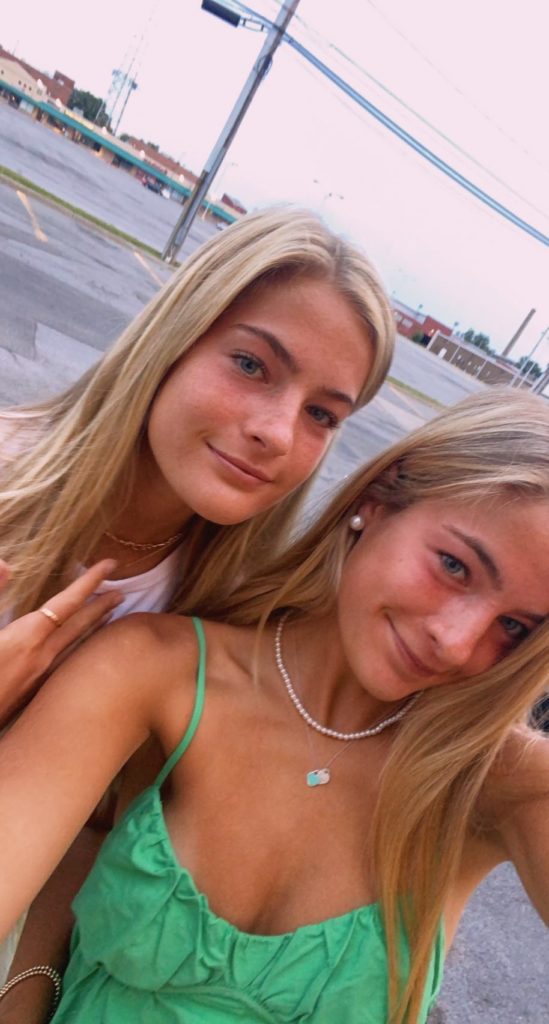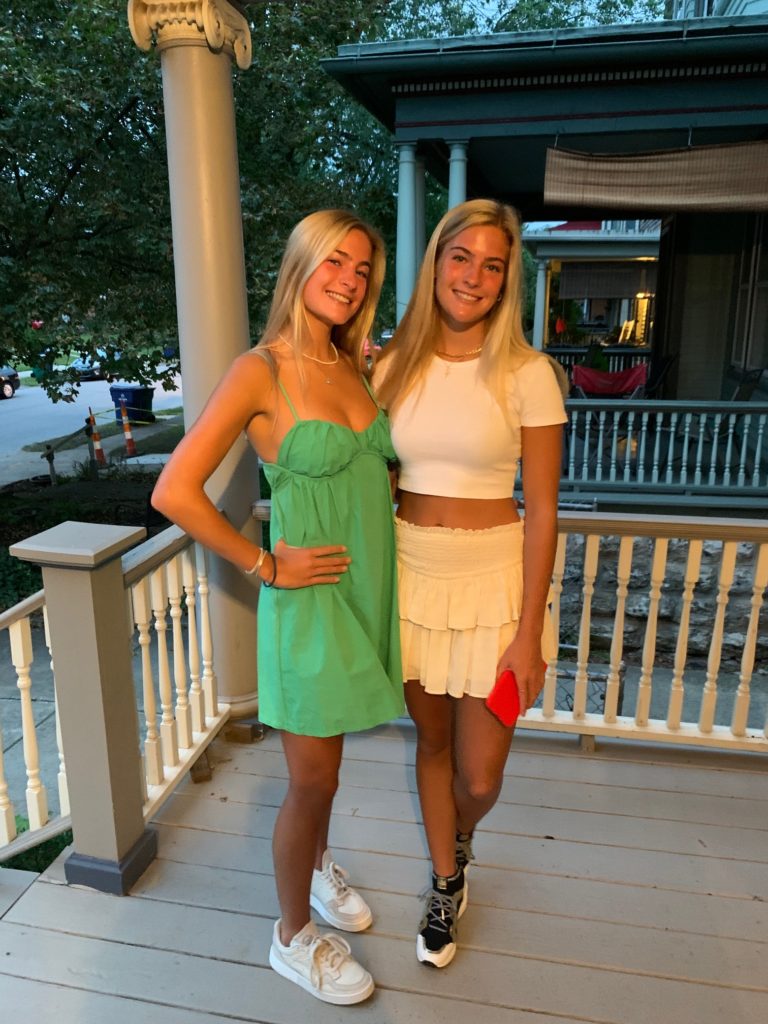 We are in late September of our senior year.  It is a hectic, fun, stressful and busy time with a big unknown.  Obviously we are not the first seniors to experience all of this but we thought we would share an update of back to school senior year and some photos below PLUS a Miso Soup snack recipe.
We had a week of our last field hockey preseason (sad) but are super excited to be co-captains with Gill, another senior to lead our amazing team. 
We started school Sept 1 and hit the ground running. There is no slow transition from summer to school demands and even more so senior year because of college applications.  BTW this means our backpacks are heavier than ever (went book shopping and spotted our cookbook at Barnes & Noble).
We love all of our classes and teachers. Calc, Stats, Physics, Chem, Research, English Lit. We have a few classes together. One new class out of our norm is choir.  Think this is our mom's dream because she thinks we have good voices-BTW we don't.
We are all still in masks at school but lunch is way better than last year (more veggie options) and we can be more social and sit with friends at lunch and around school.  It feels normal.  We can be outside a lot too which is great and it's not snowing yet-we are in Buffalo so you never know! ( :
We were able to do college trips in April, July, August and September. A ton of driving (thank you mom!). Very happy we got to see schools back to their normal also. We have each made our college list and have a favorite (crossing our fingers). We meet regularly with our college counselor at school. She is very helpful and is making sure all of us find our way. On the essay writing, it is a deep process. The ideas we had this summer changed. We are both mostly done and happy with the direction and result.
Our field hockey team has done really well so we're happy. Right now our record is 5-0.  Soon we're off to Canada (near Toronto) for 2 games and tough competition. Our whole team had to get tested to go over the border. We are all negative luckily. It was pretty stressful waiting for everyone's test results.  
We just had homecoming weekend. Super fun with a ton of games at our school and our homecoming dance. It was in a tent so it was nice we could be outside. We are enjoying senior privileges – allowed to leave campus during free time (although we just heard this might be paused for some reason.) 
Foodie update-we have been doing a lot of family meals on our front porch because the weather is so nice. Lots of big dinner salads with so many ingredients we can't count. We'll do sides of the proteins to add because we're all so different but it's actually pretty easy (sides of marinated tofu, mozarella slices, hard boiled eggs, grilled chicken). Emily is full on vegan and has been since summer and incorporating a lot of fermented food. Lyla is back to gluten free with a once and a while sourdough toast
Like all Septembers, this one went by fast. We are excited for next September wherever that is but it's strange to think of all of our high school traditions that happen at the start of year and that this will be our last.
And last but not least-GO BILLS!  We have loved the Bills from the minute we were born because our dad is a fan and from Buffalo originally. Now that we live here it's so much more fun watching the games, everyone in the city wears their Bills wardrobe on game day or Friday before a game.. And, we love that our namesake Josh Allen is the QB. 
We thought we'd end this update with a super quick MISO soup recipe. It's a quick soothing light and healthy snack that makes us happy.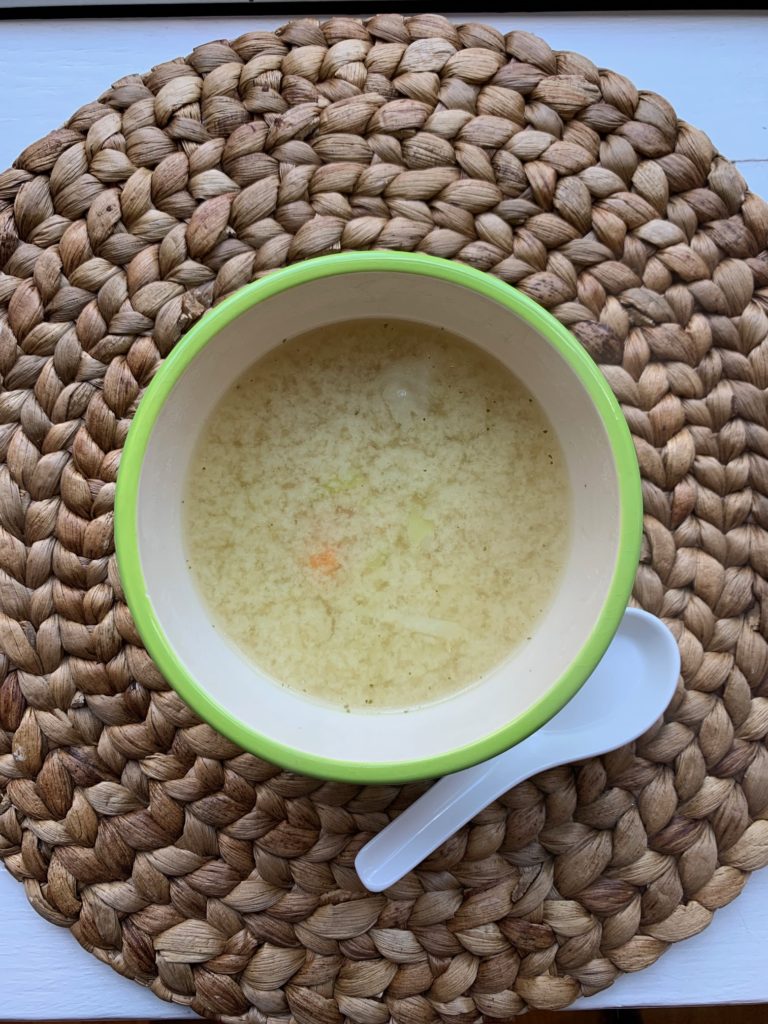 MISO SOUP
INGREDIENTS
1 1/4 cups water
1 tablespoon of miso (we have white right now)
1/4 of a veggie bouillon cube
1/2 cup very thinly sliced green cabbage 
10 baby carrots sliced very thin (or 1 large carrot sliced in dimes very thin)
1/2 cup cubed firm tofu or shelled edamame
DIRECTIONS:
In saucepan, add water, miso, bouillon, cabbage, carrots and bring to a low simmer. Stir well so miso and bouillon dissolve.  cook until cabbage and carrots are softened, about 10 minutes. Then stir in tofu or shelled edamame. 
Tips:
Sometimes we microwave the cabbage and carrots ahead to make this faster because cabbage can be stubborn to soften or switch to baby spinach.
Add whatever veggies you want – you can add diced brocolli, peas, baby kale, baby spinach or whatever you like.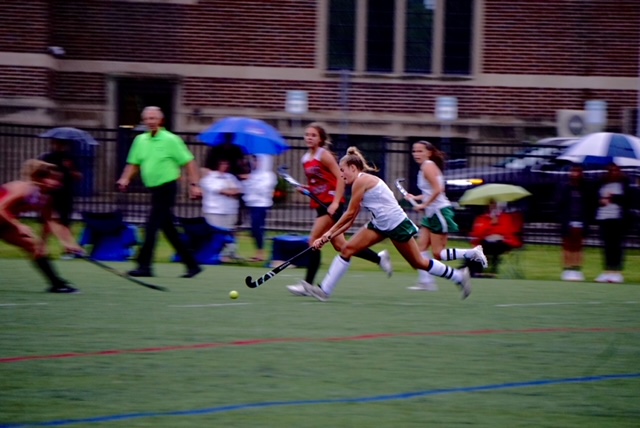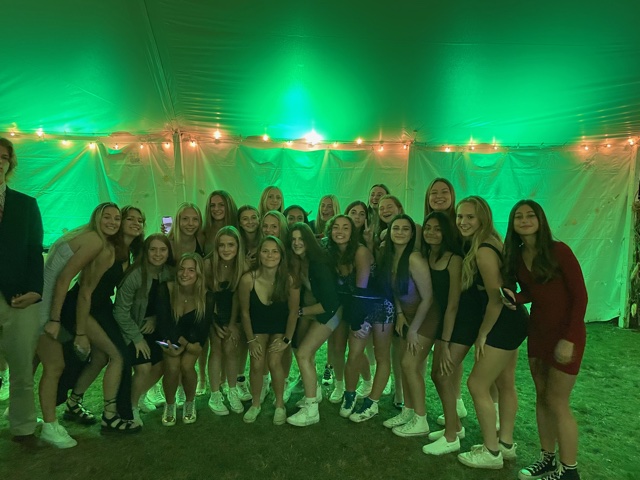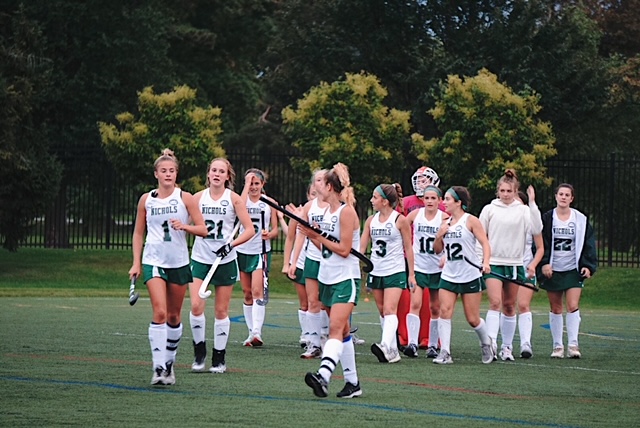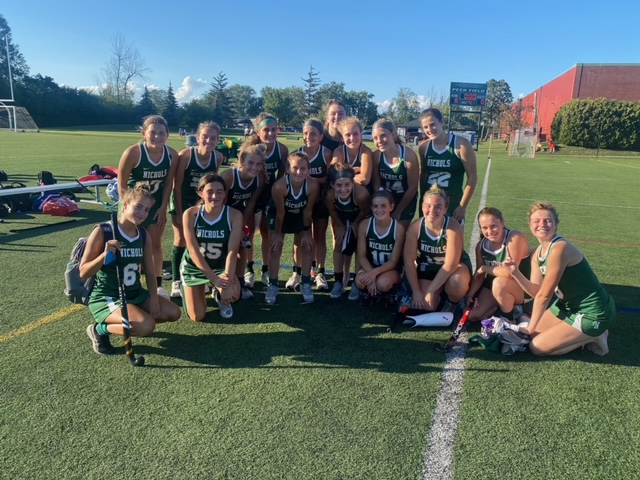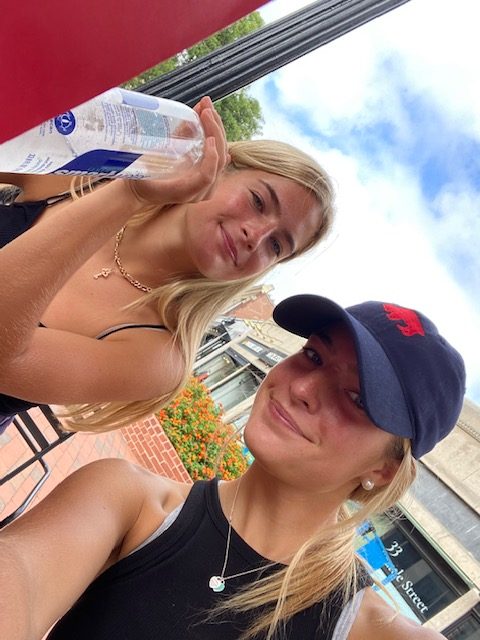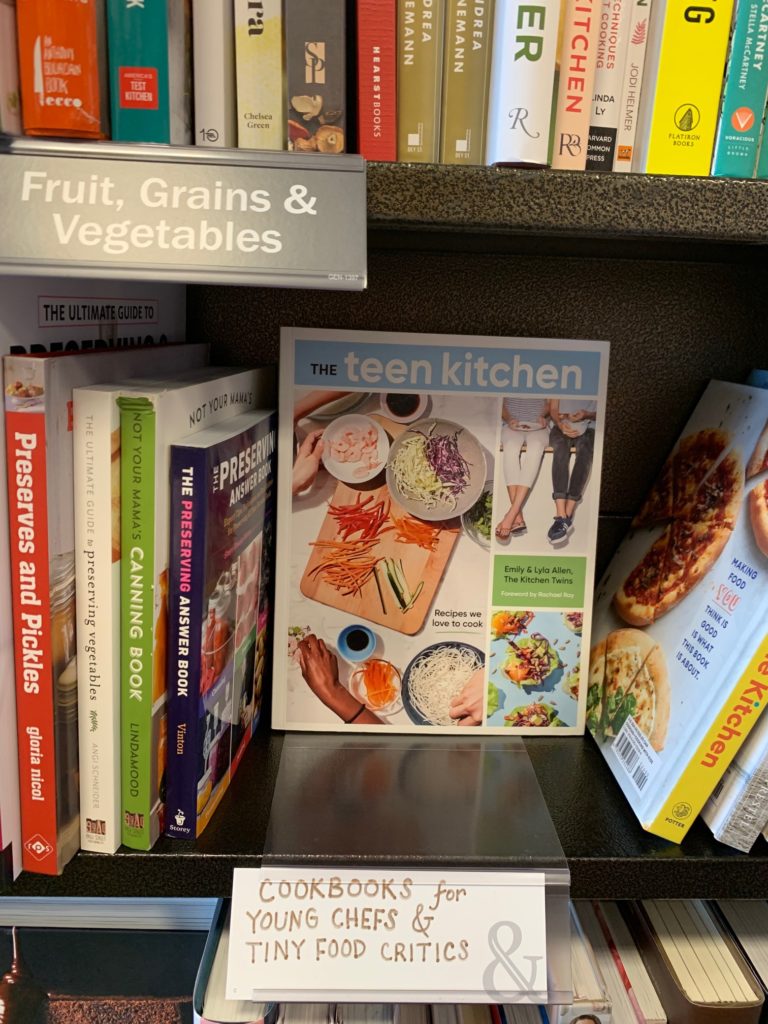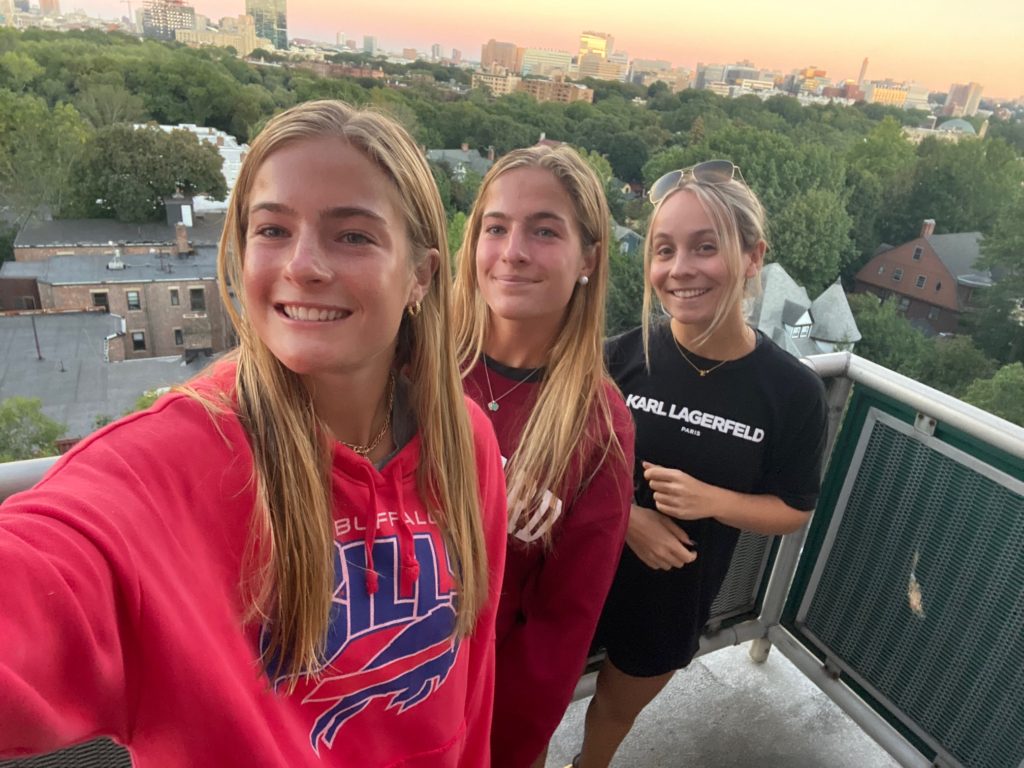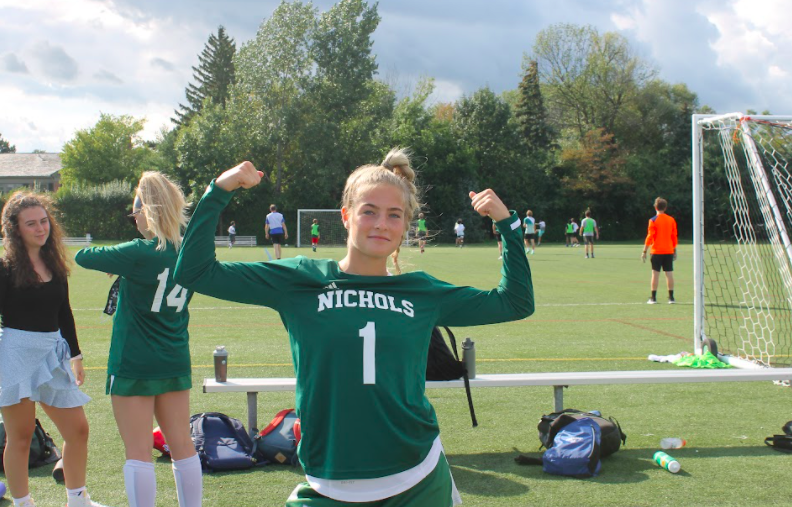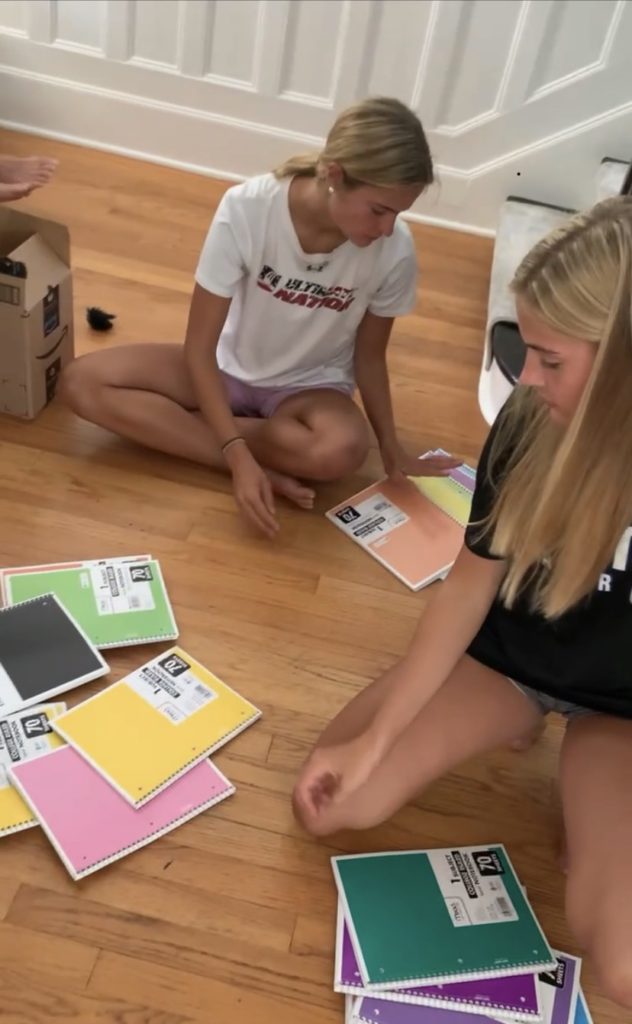 We hope everyone is enjoying their fall and/or school year so far.
Happy cooking, eating, studying and playing.
Love Lyla and Emily