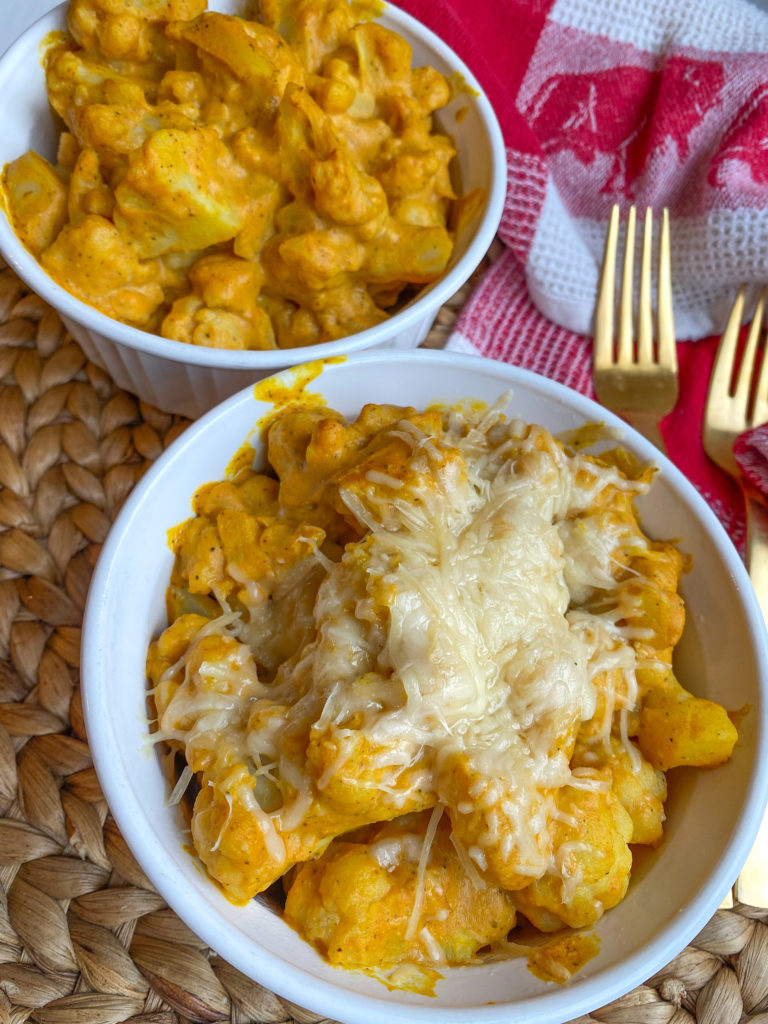 This is the perfect savory fall dinner and even more perfect for the start of October! When fall rolls around, the only thing we want is pumpkin for breakfast, lunch and dinner. So, this vegan pasta sauce hits that pumpkin spot and is also healthy and filling!
What You'll Need
Sauce:
3/4 cup pumpkin purée 
3/4 cup (almond) milk
1 large clove of garlic
1/4 cup raw cashews
1 tsp apple cider vinegar
1 tsp maple syrup
1/4 tsp thyme
3 Tbs nutritional yeast
1/4 tsp oregano
1/4 tsp basil
1/8 tsp salt
1/4 tsp smoked paprika
Dash of nutmeg
Pasta:
Box of your favorite pasta or you can use steamed cauliflower/zoodles!
How to Make
Preheat oven to 350. Blend all sauce ingredients in blender until smooth. Pour sauce over cooked pasta or cooked cauliflower. Fill two greased (single serve) ramekins with the pasta. Sprinkle (vegan) cheese on top if you'd like and bake for 7ish minutes or until the cheese is melted. Allow to cool and enjoy!🧡
Happy pumpkining!
Lyla and Emily