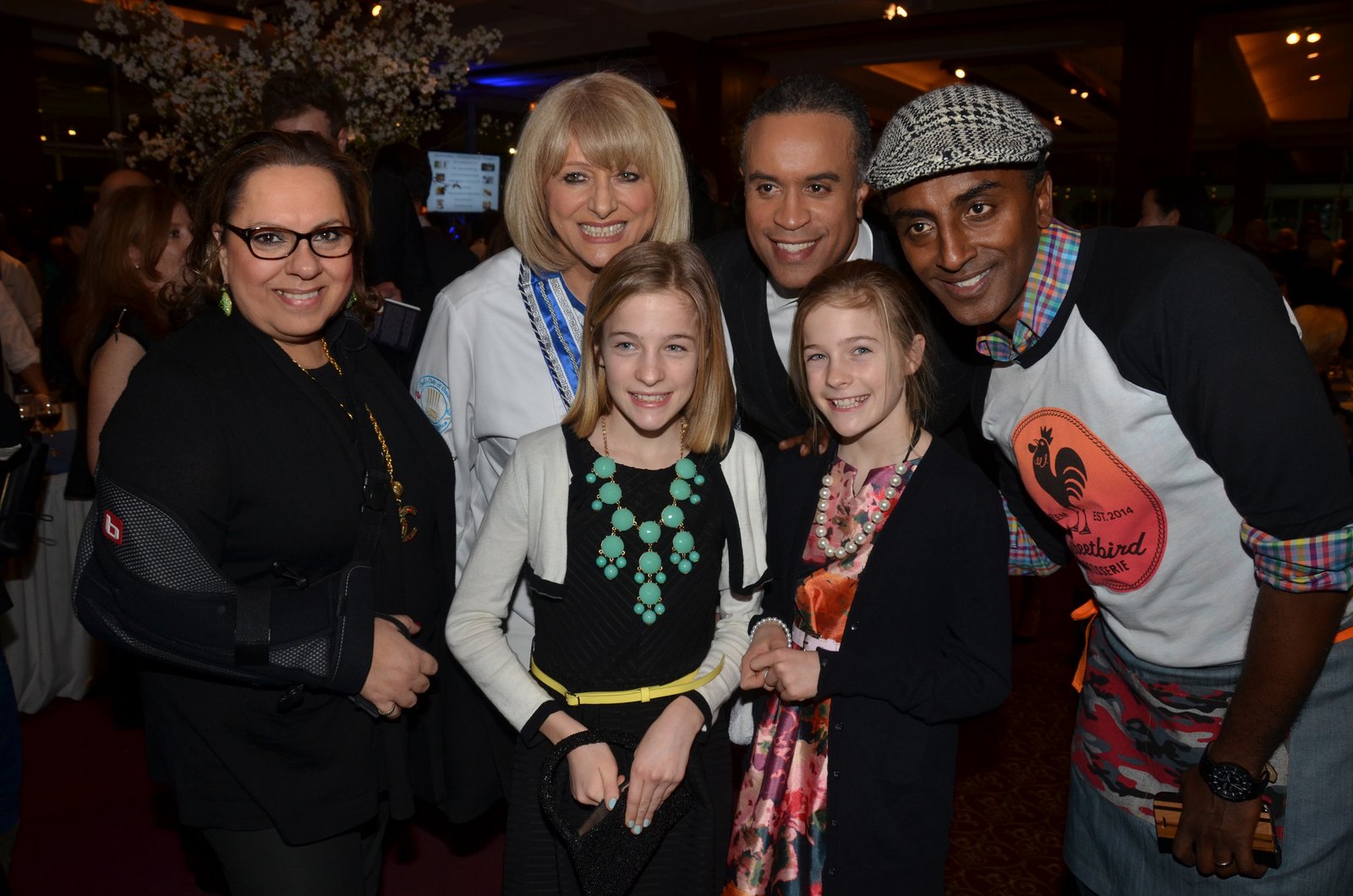 Recently we got a chance to interview Chef Marcus Samuelsson for our series, Kitchen Curiosities. We met Chef Marcus in New York City at the 25th anniversary gala for C-CAP, Careers through Culinary Arts Program (we were the only kids there and got to try the most scrumptious and beautiful food). At the gala, Chef Marcus was so joyful and happy and nice to us! We loved how he was dressed: in jeans, his Red Rooster restaurant t-shirt and a fun hat. It was neat to see this award winning chef, author, and restaurateur in person because we have watched him on many cooking shows (which we are hooked on). Chef Marcus has inspired many people to cook, start restaurants, and write. This is one of the many reasons he was made the new co-chairman of C-CAP, which has changed many lives by training people for careers around food (something we hope to do too someday!) He is also fun to follow on social media because he posts lots of cool food pictures and experiences.
Why did you want to become a chef?
Chef Marcus: My grandmother Helga's cooking.
Who was the biggest influence on your cooking?
 Chef Marcus: Again my grandmother Helga and Leah Chase
Do you have a strong memory from growing up that revolves around food?
Chef Marcus: Growing up in Sweden, we always cooked at home. I grew up close to the water with access to fresh fish. The best part was it finding its way to our dining room table.
Even though you're a world class chef, when you were first starting out do you recall any cooking disasters? (we like to ask this question because people realize everyone makes mistakes even sometimes world class chefs and of course us!!)
The beginning of my career was a huge learning process and every experience was a teaching moment.
What is your signature dish?
Chef Marcus: The whole fried chicken at Red Rooster
Do you cook with your family?
Chef Marcus: Yes
What is it like publishing your first cookbook?
Chef Marcus: I enjoyed the entire creative process and overcoming every hurdle, it was a labor of love. Finally seeing it on shelves was a very proud moment.
When you have to judge someone on their cooking how do you do it?
Chef Marcus: Taste and creativity.
If you could have dinner anywhere in the world tonight where would it be and why?
Chef Marcus: Red Rooster, Harlem. I love being home.
For students who are going into the C-CAP programs, what would your advice be to them?
Chef Marcus: Work hard, find a mentor, always be ambitious.
What is something simple you think people can do to be healthier? (we like to ask this question because that's our mission!!)
Chef Marcus: Sometimes it's as simple as switching regular toast out for whole wheat toast and working it into your routine. Everyday we have a new opportunity to make smarter, healthier choices.
Chef Marcus, thank you again for taking the time with our Kitchen Curiosities interview!
Emily and Lyla, The Kitchen Twins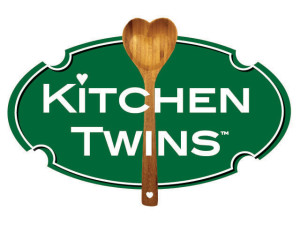 You can also follow us on Instagram, Facebook, Pinterest and YouTube!