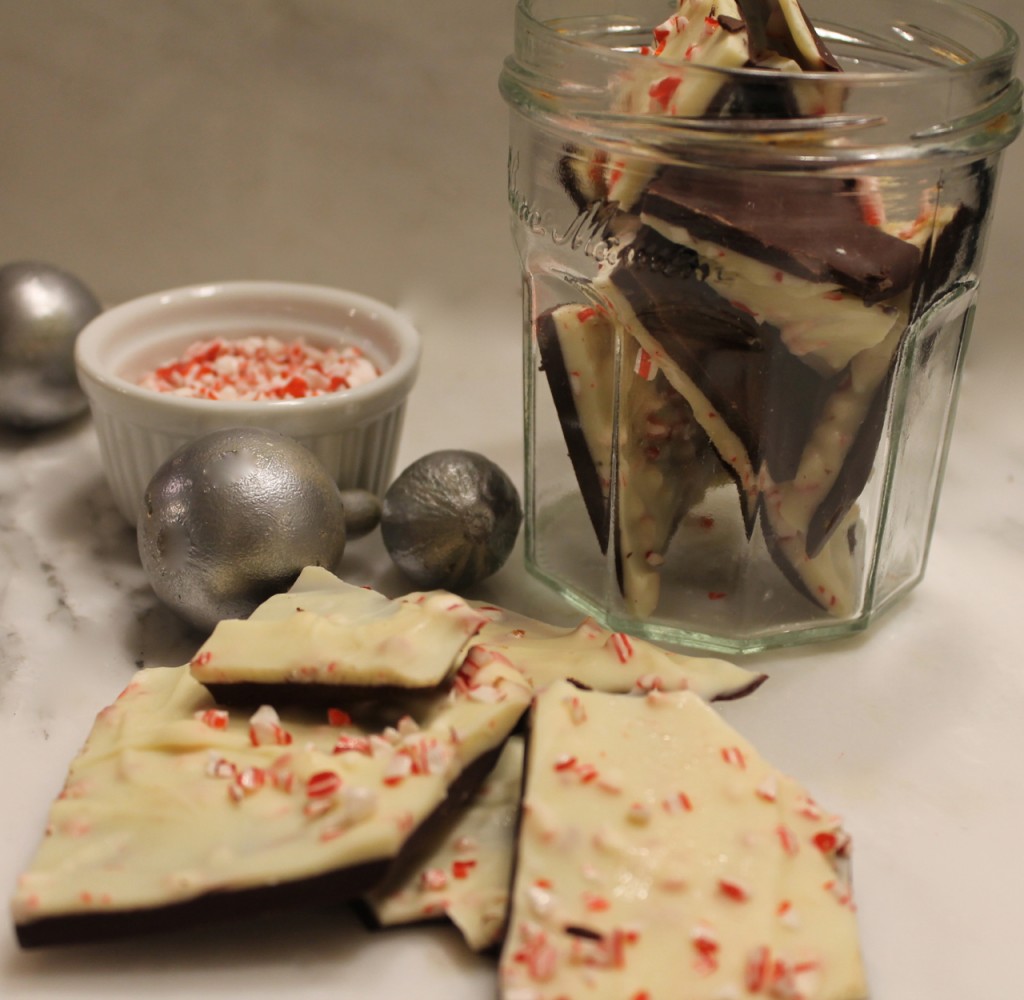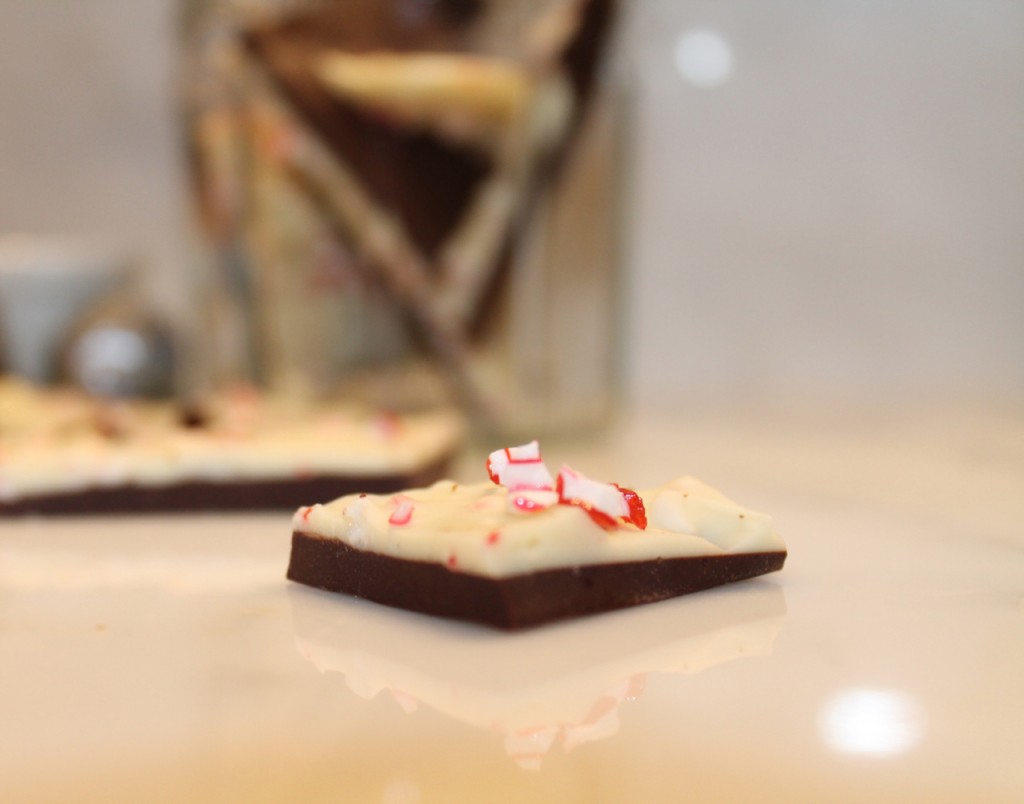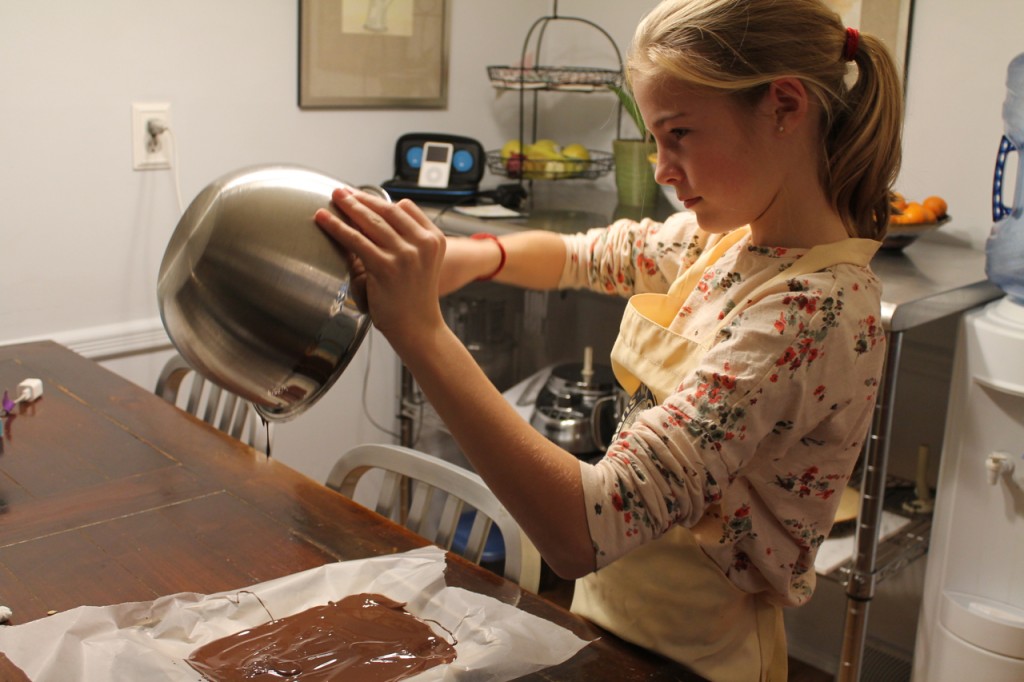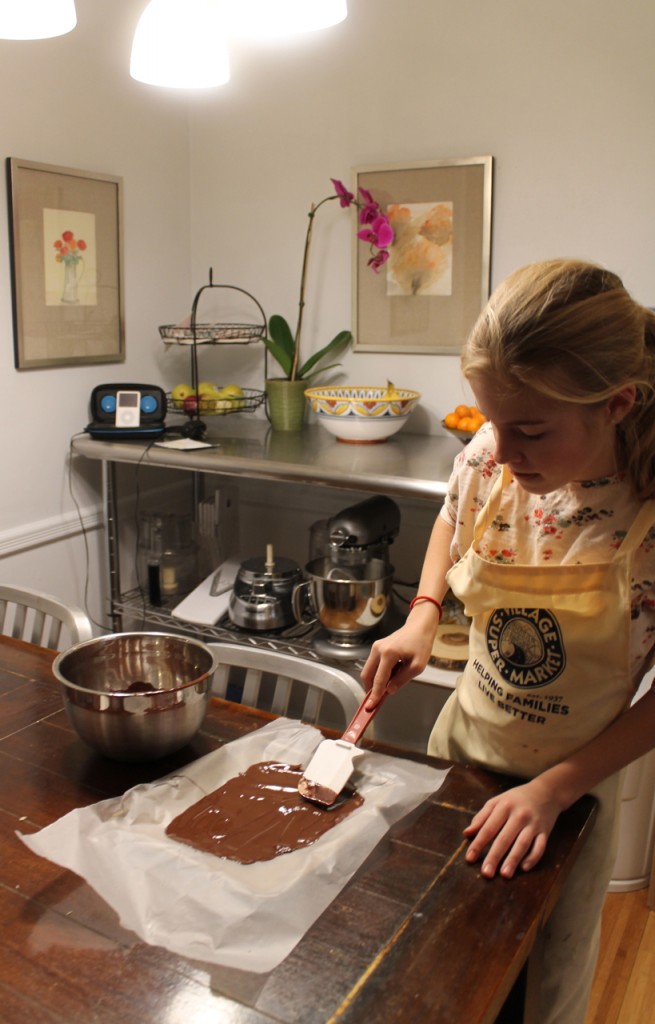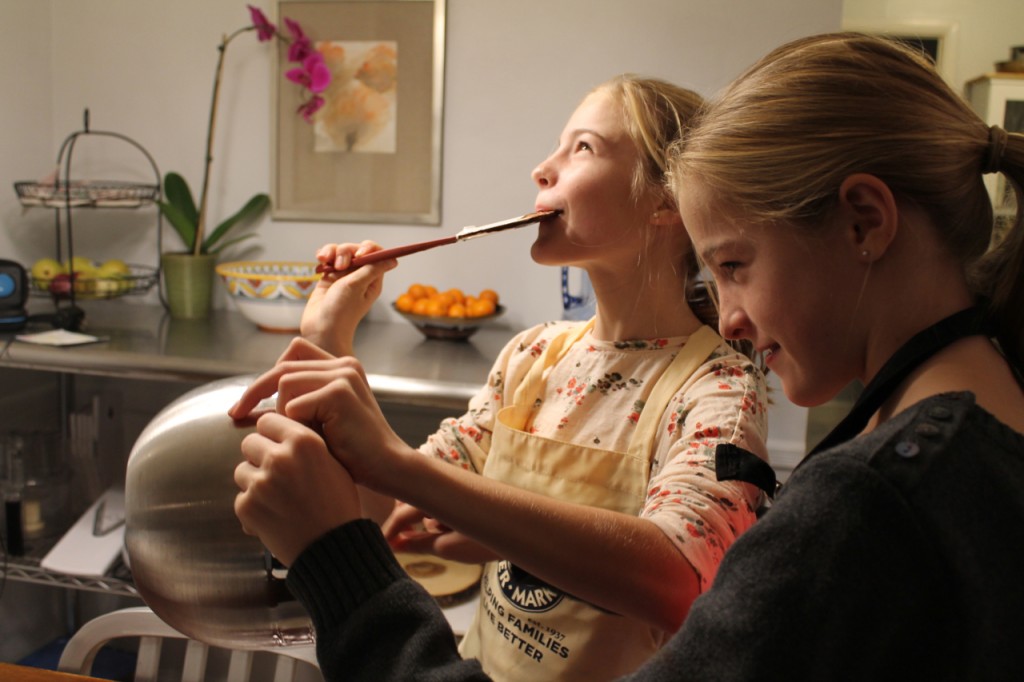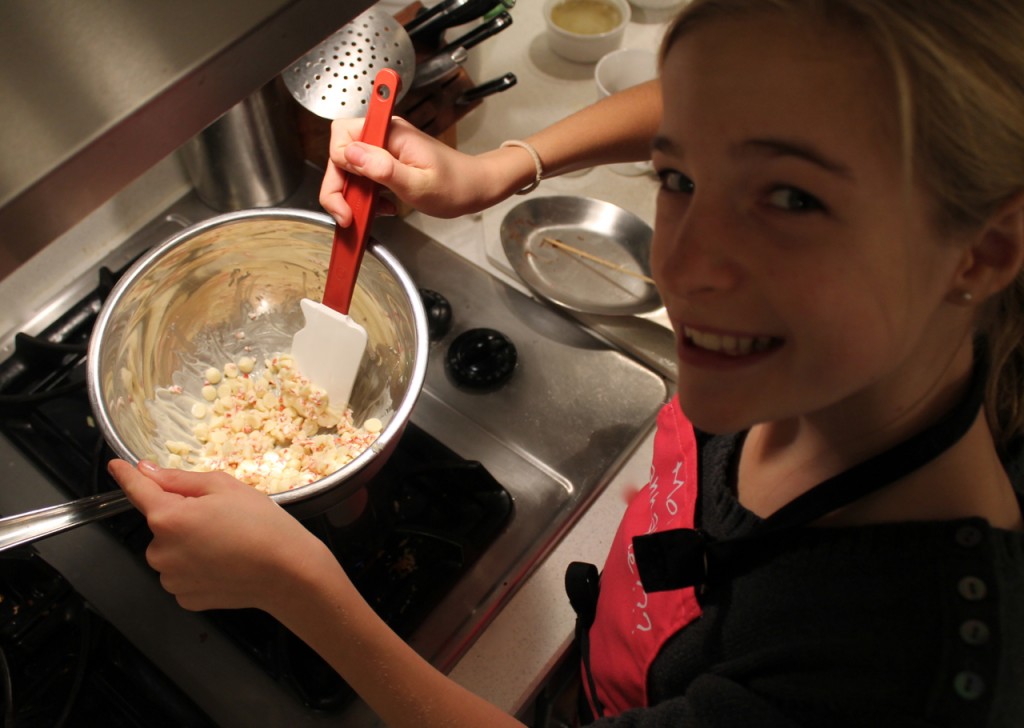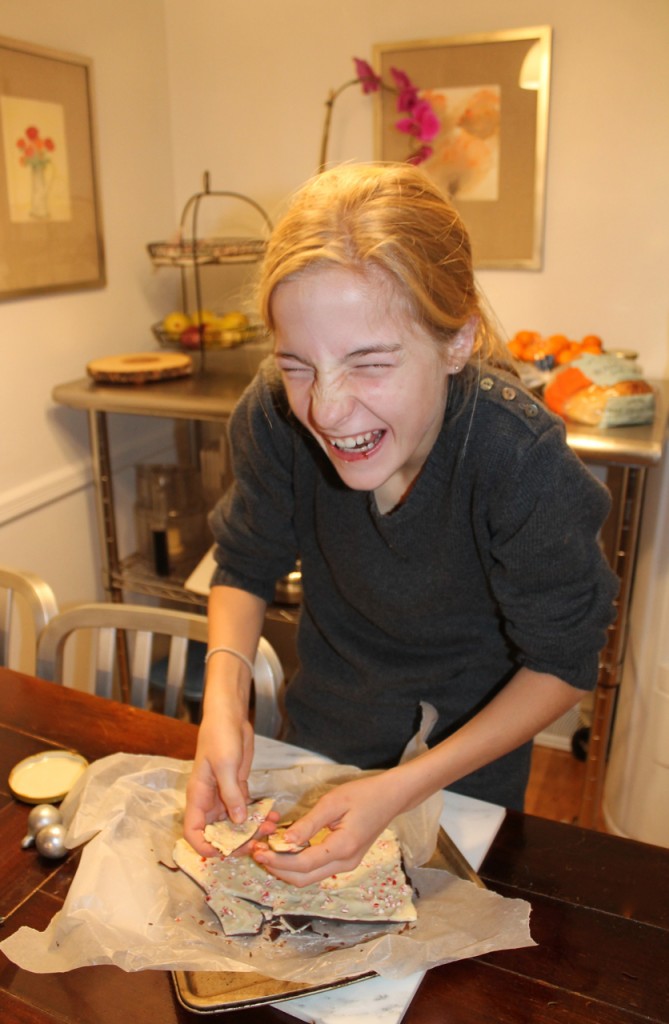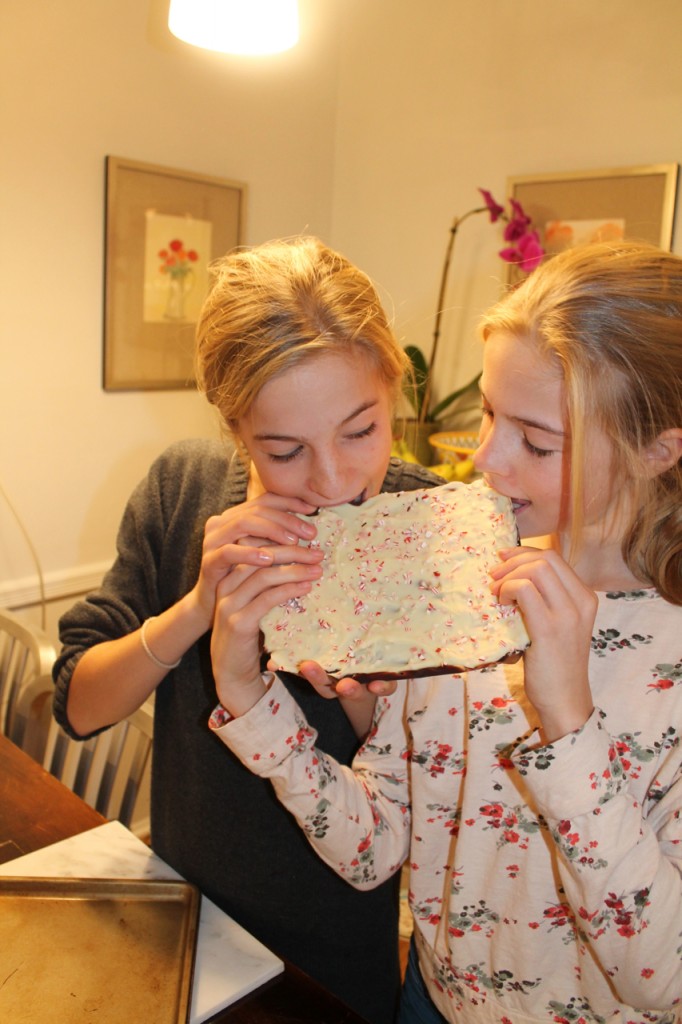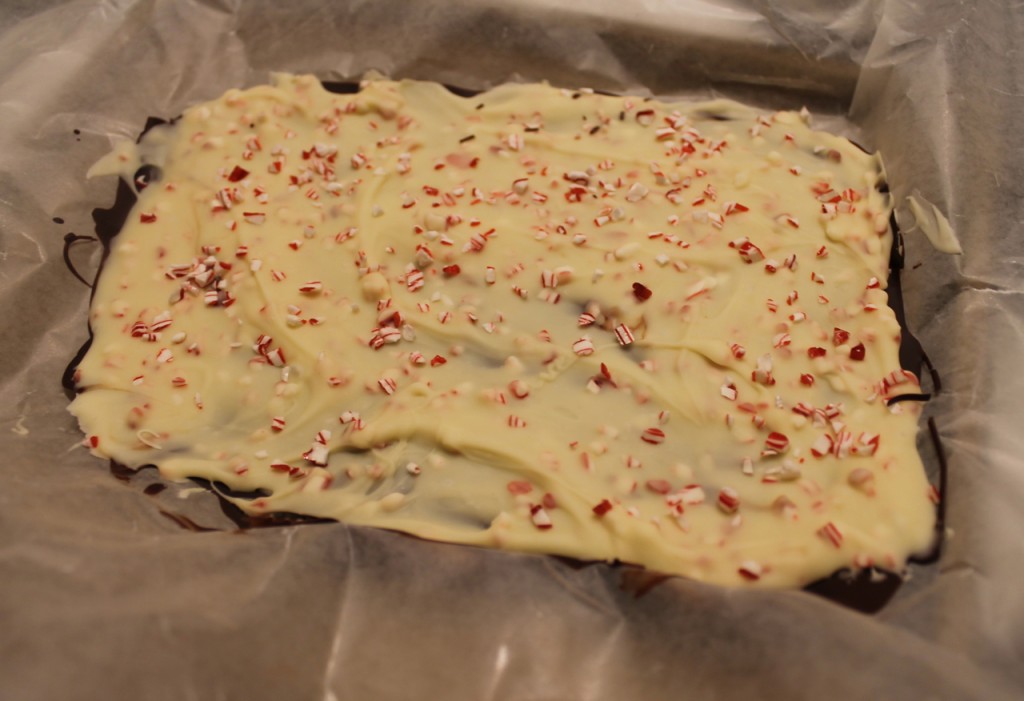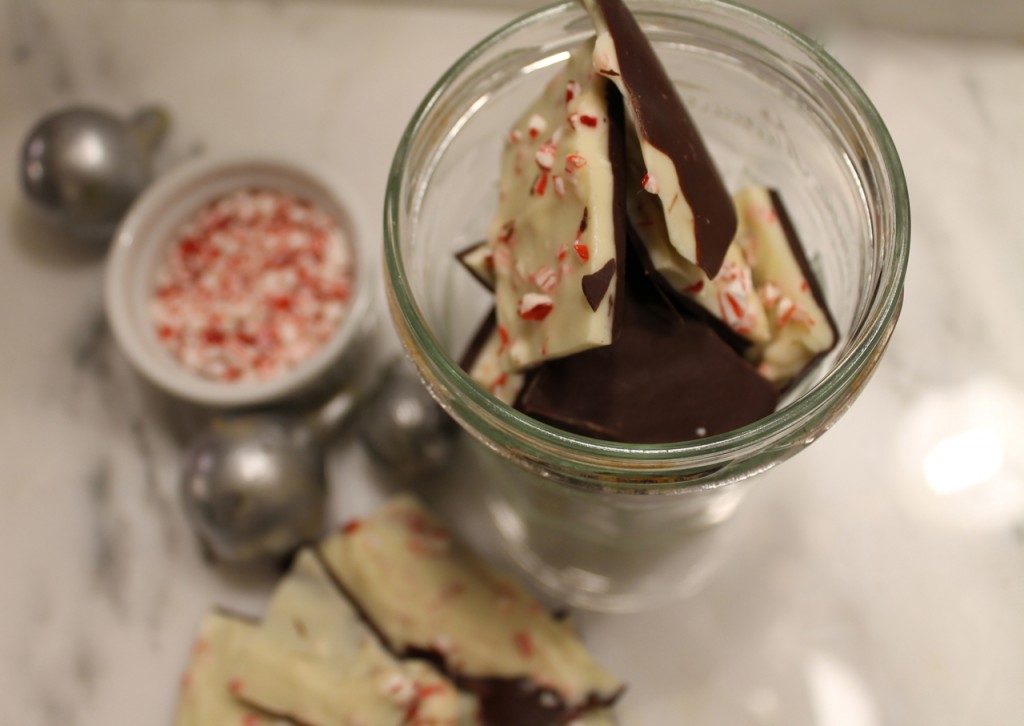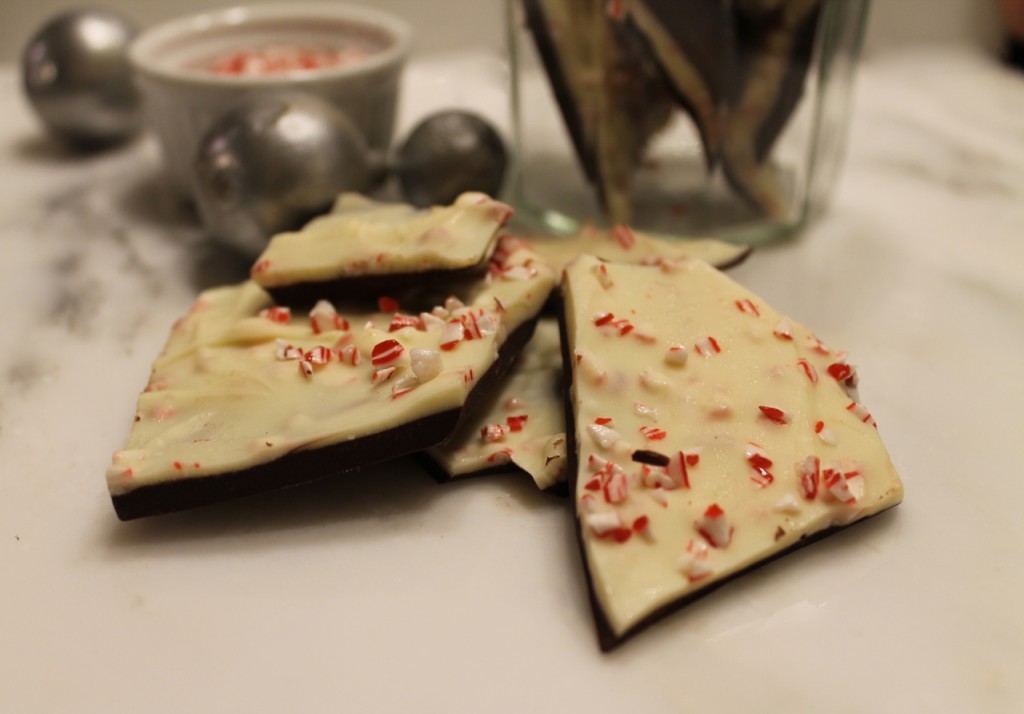 This recipe is such a delicacy, and it is really simple too! We were at William Sonoma the other day, and it they had so many samples! One happened to be chocolate peppermint bark! We were so inspired by the delicious bark, that we thought we would make our own. But who is going to eat all this chocolate? Perhaps your teachers as a nice Holiday gift. Or you can share it with your friends and family. Have fun making the bark. We did! Emily and Lyla, The Kitchen Twins
Ingredients:
2 cups 60% cacao bittersweet chocolate chips (we used Ghiradelli)
2 teaspoons pure peppermint extract
2 cups white chocolate chips (we used Trader Joe's)
1/4 cup crushed candy canes plus some extra to sprinkle on top (you can buy these at a store or crush them yourselves, we like to crush them it is a lot of fun!)
Instructions:
First, melt dark chocolate in double boiler and add peppermint extract
When melted, spread melted chocolate into a thin layer (the width of a chocolate bar) on a piece of parchment paper covered cookie sheet. We used smaller cookie sheets so they would fit in our freezer.
Put the cookie sheet in the freezer for about 20 minutes so the chocolate hardens.
Now, melt the white chocolate in clean bowl on the double boiler and add 1/4 cup of crushed candy canes
When dark chocolate is hardened, spread white chocolate on top of dark chocolate so it's fully covered. Spread some extra crushed candy canes on top to make it look pretty.
Put back in freezer to harden
Let it sit for an hour or more then lift up from the parchment and use your hards to break into pieces.
For a gift, put in a nice jar. Or just eat yourself!