Hi Everyone,
Loren Brill is the owner of Sweet Loren's cookies which is a line of cookies that are sold in the frozen section in all of the NYC Whole Foods stores and many more.
Below is Sweet Loren's very special Chocolate Oatmeal Chunkers cookie recipe that you can make yourself. Thank you Loren for letting us share! The cookies are easy to make and are out of this world amazing. They are SWEET and filling and count as a snack or dessert. We've made them a few times and they disappear right away. You've probably seen them in our lunch box pictures lately.
Loren's story is inspiring. In 2006 she got very sick and started focusing on healthy foods, but when she wanted a treat there were no healthy options, so she started her own line of healthy cookies that have all whole food ingredients. Click on Sweet Loren's link below to look to learn more about her cookies and hear her story. You can also order the cookies on her website.
We hope you enjoy making these delicious cookies. We are eating them right now as we post this blog. Have a great day.  Lyla and Emily, The Kitchen Twins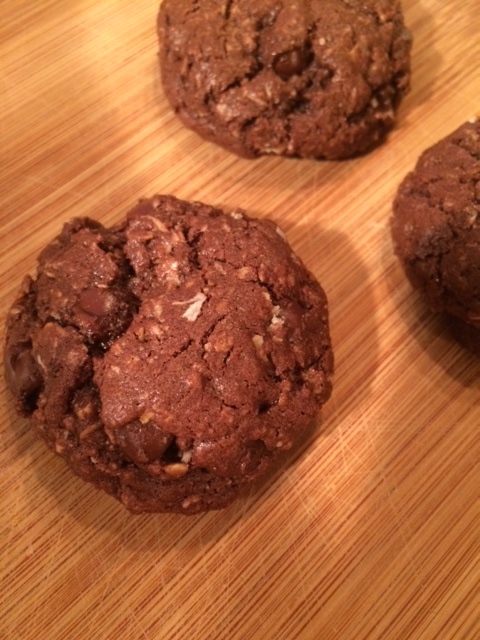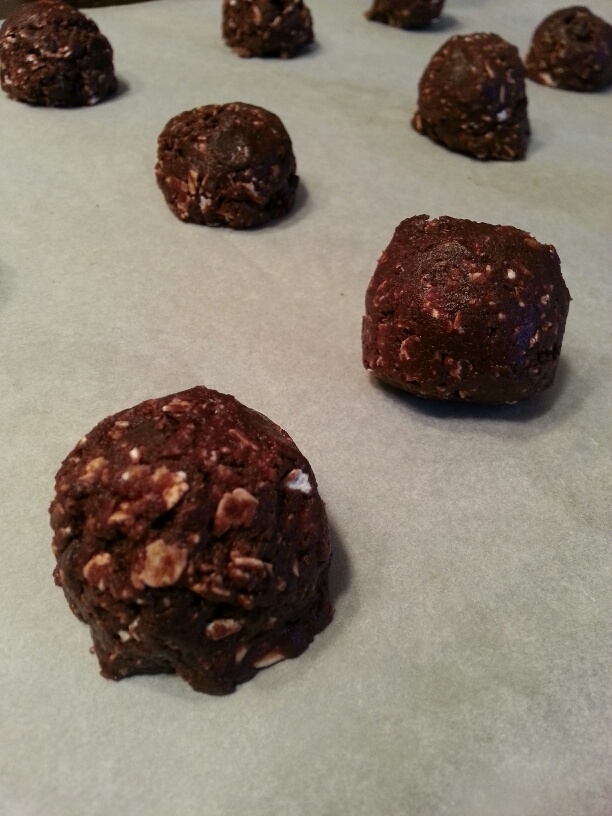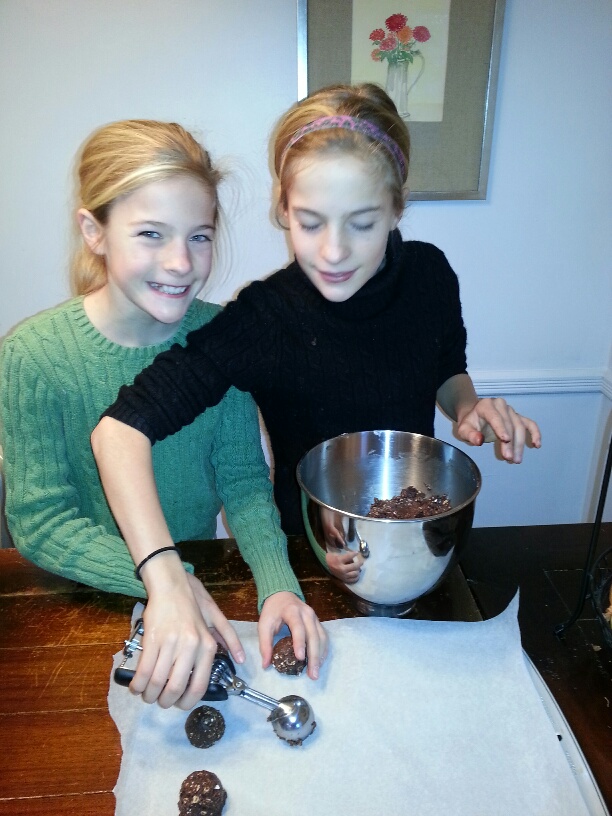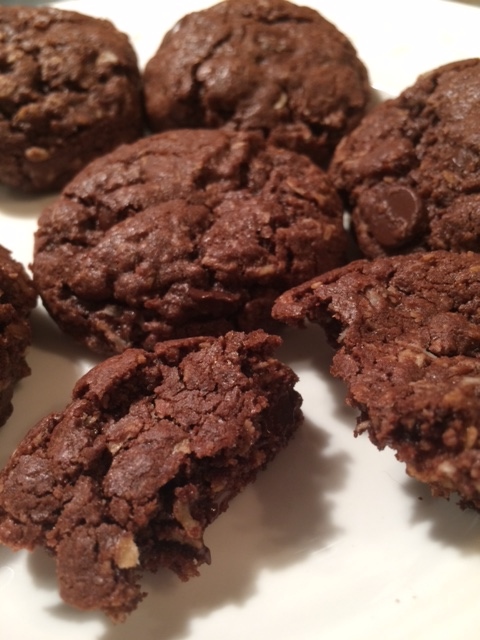 Gluten-Free Chocolate Oatmeal Chunkers Recipe (slightly adapted from Chef Loren Brill, Yogi, Founder, Sweet Lorens)
-3/4 c. coconut oil, melted and cooled a bit
-1  1/4 cup white sugar
-2 large eggs (OR we use chia eggs – 2 T chia and 6 T water. Stir and let gel)
-1/2 c. + 3 Tbsp. unsweetened Dutch cocoa powder
-1/2 tsp. baking soda
-1/2 tsp. fine sea salt
-1 c. gluten-free oat flour (OR we use 1 c Pamela's gluten free baking flour and no baking soda)
-2 c. old fashioned rolled oats
-3/4 c. chocolate chips
Steps:
1) Mix coconut oil and sugar on medium speed in standing mixer for about 3 minutes. Scrap down sides of bowl with spatula.
2) Add eggs, and mix on low for 30 seconds, just until incorporated.
3) Add the cocoa powder, baking soda, salt and mix on low for 30 seconds more. Scrap down sides of bowl again.
4) Add oat flour and rolled oats, and mix on low for 1 minute until fully incorporated. Add chocolate chips, and mix for 30 seconds more.
5) Roll cookie dough into golf ball size balls and place on a greased cookie sheet. Sprinkle sea salt flakes over each cookie dough ball if you'd like. Bake at 350 F for 9-11 minutes or until tops are puffed and slightly cracked. Let cookies cool, and enjoy!