During the school year our local high school hosted a competition called "Shark Tank". It was like the TV show except there were teachers and students judging and they didn't really invest it was just a game show, and believe it or not Emily and I won 1st place!
Now if you won you would get a bunch of prizes and one of the prizes was a meeting with a company called Edison Ventures. They help companies grow by investing in them.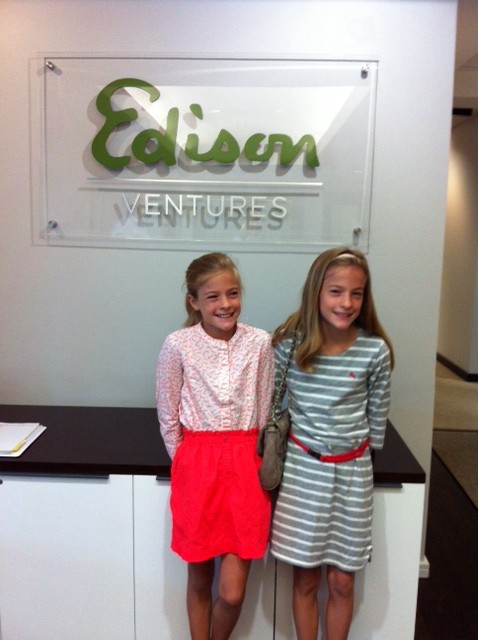 We went to the meeting (it was our first ever actual meeting) and we met with some of the people that worked there and we talked about our ideas for the future. We discussed our ideas about a show and line of cooking accessories. They thought it was great! Also, they gave us a bunch of ideas like have at least 2 regular days that we post, have themes just for us, do more videos and try and link up to other healthy foodies!  This is a picture of us after our meeting at Edison Ventures.
When we started talking about our show they said that knew someone who worked there. They said that they would get in touch with them and eventually we would try to have a meeting. I was so excited about that days adventures and I couldn't wait to here back from them.
That was my adventure for today day and I can't wait for more to help more people get to know The Kitchen Twins!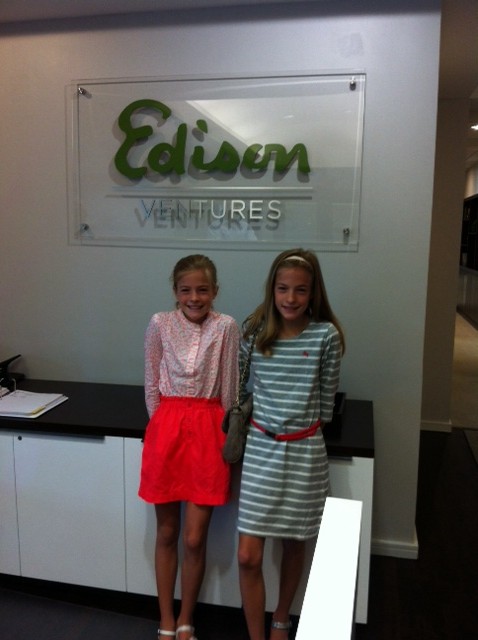 Blogger and chef,
Lyla 🙂