Good Morning Everyone,
We love chia pudding and normally eat chocolate or vanilla, but we have a new recipe to share and that's Raspberry Chia Pudding. It is very simple to make and a treat. Plus it is very healthy. We take Chia pudding to school a lot and we also like it for a snack or breakfast.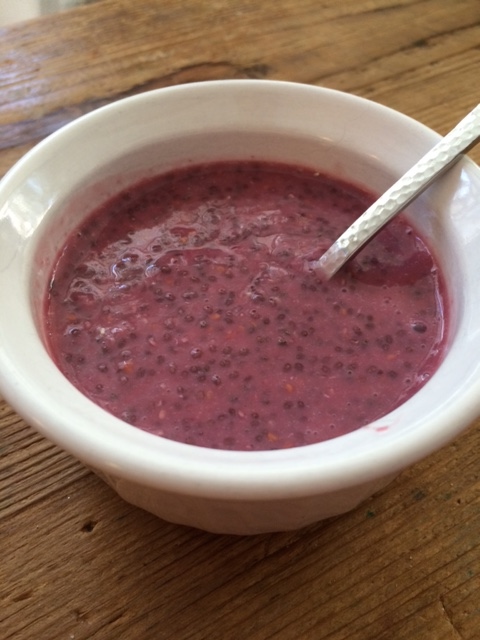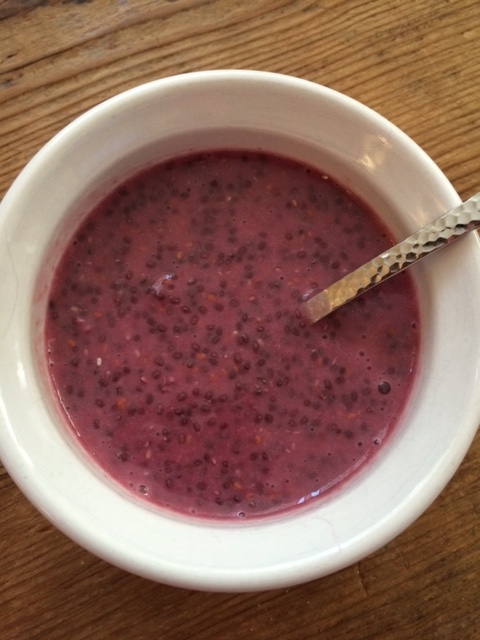 What is Chia? It is a tiny black seed that comes from South America.  You'll notice when you get it wet it has a little gel coating that forms around the seed. This is what helps it turn ingredients into a pudding but this gel coating also helps keep you hydrated – a very good thing for our skin in winter (which seems to get extra dry) and also a very good thing when you are playing sports and need to drink more water because the gel that surrounds the chia seed carries water so that is extra hydration.  Also, chia is a good source of fiber, protein, calcium, antioxidants and omega 3s.
Fun Fact: Chia is the ancient Mayan word for Strength
We hope you enjoy this very simple delicious recipe. (This is gluten free).
Ingredients
1 Cup Milk (any type)
1 Cup Raspberries (frozen or fresh). We like Whole Foods frozen raspberries because they are sweetest.
1-2 Tablespoons Honey (depending how sweet you want it)
1/3 cup Chia Seeds
Instructions
Blend Milk, Raspberries and Honey in a blender until smooth
Put all ingredients into a bowl or container that has a cover
Stir in the Chia seeds (don't add chia to the blender)
Cover and refrigerate for an hour or more
Check an hour later and you'll have pudding.
If you don't want to wait for it to turn into a pudding, it's also good as a smoothie to drink from a straw!
Enjoy!
Have a very wonderful day.
Emily and Lyla The Kitchen Twins