Last night it was a do-it-yourself dinner, and I offered to make mac & cheese for Emily and me. It was a delicious meal, and I would love to share it with you. This simple recipe is a do it yourself kind of meal. You get to decide how cheesy you would like to make your mac & cheese. (personally I make it very cheesy, but I just provide the ingredients and steps).
Ingredients:
2 Cups Milk (any kind)
1.5 Tablespoons Butter(optional)
1 Cup Shredded Mozzarella
2 Cups Shredded(sharp)Cheddar
1/2 Cup Ricotta
1/2 Cup Parmesan (plus some more for sprinkling on top)
1 teaspoon salt
1 12 oz Box Gluten Free Macaronis (or regular macaronis)
Directions:
Follow the directions for your pasta and when it is done cooking place it back In the pot and put aside.
Now it is time to make the cheesy cheese part of the mac & cheese.
In a medium sauce pan, turn on medium-low heat and add in the milk and butter (if you have a double boiler this is good to use so heat won't burn your cheese).
When butter is melted, add in cheddar, mozzarella, parmesan and salt.
When all are melted, add in the ricotta. Serve right away OR you can proceed to bake it for a more solid cheese texture:
Turn oven onto 350 and grease a ceramic or glass baking dish.
Pour the macaroni into the baking dish and then pour on the cheesy sauce and store to incorporate.
Sprinkle with extra parmesan and bake for 20 minutes
Serve and enjoy!!
Top with parmesan. Enjoy!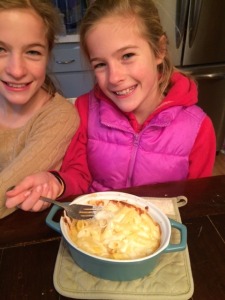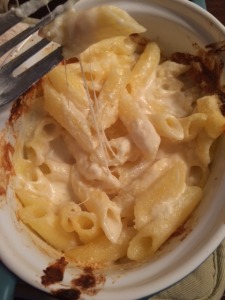 Lyla ♥ 🙂