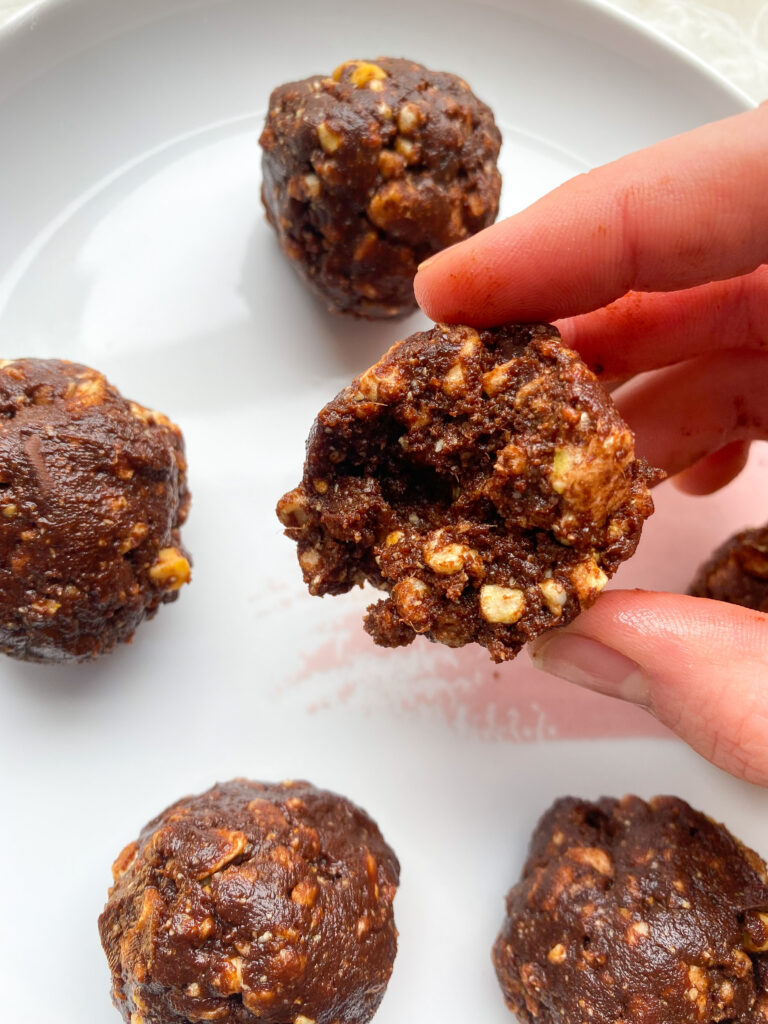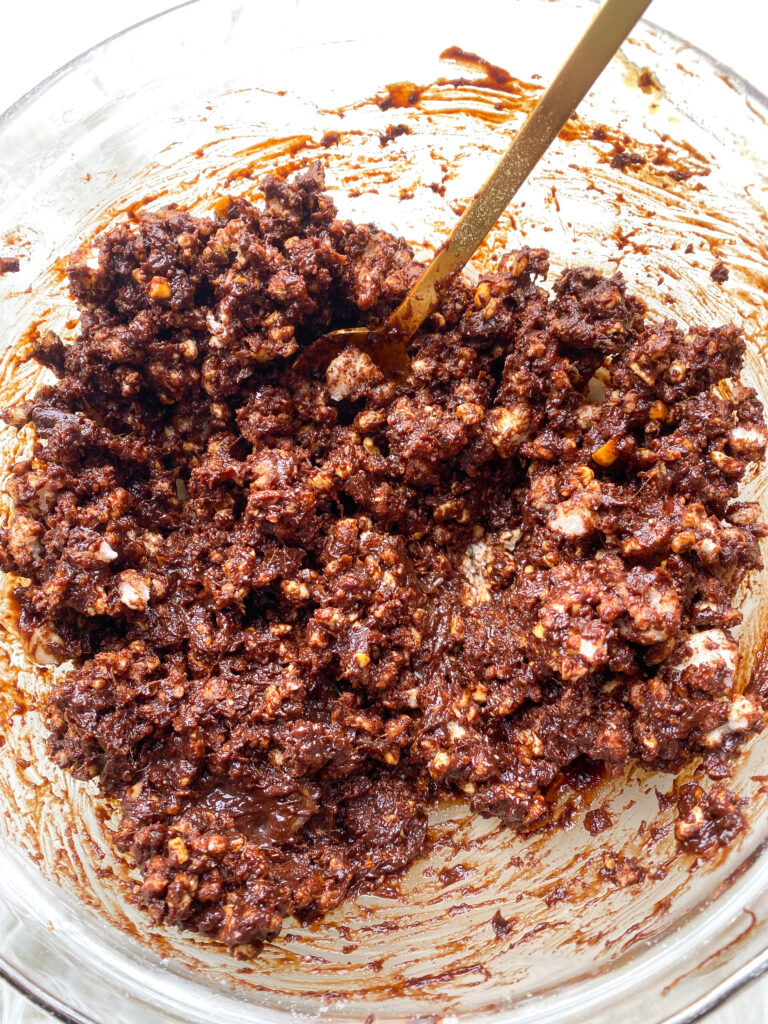 You know those chocolate crunch bars you always had growing up? Those we our FAVORITE! We loved the crunchy texture and smooth chocolate. We wanted to recreate those in a healthy snack form. But how to create that perfect crunch? For one, we were looking at a way to use up the bottom of our rice cake bags that get crumbled, and we didn't have a good use for them. So we combined our need to recreate those bars and the not want to waste those rice cake crumbles into these Chocolate Fudge Crunch Bites!
What You'll Need
8 pitted dates (plus water to soak)
1/4 cup melted coconut oil
1/3 cup unsweetened cocoa powder
1/4 cup crunchy peanut butter
1/4 cup maple syrup
1/3 cup chopped dark chocolate
1/8 teas sea salt
1/4 cup oat flour
How To Make
Start by pitting your dates and soaking in boiling water until soft; we usually leave them in the water for about 15 minutes. Strain the dates until there is only about 1/4 cup of the water left, then blend the dates and water until a date paste is formed. In a food processor, pulse the rice cakes (or rice cake crumbles!) until broken up into varying chunk sizes (make sure they are not too big that they aren't easy to mix). You can also do this by hand – it's super simple either way. Melt the peanut butter and maple together for about 30 seconds in the microwave so it is easier to stir. Combine all the wet ingredients in a large bowl and mix until fully incorporated. Then add in your oat flour and sea salt, and finally the rice cake crumbles. Scoop into bite size balls, roughly 2 tablespoons of batter per each. Sprinkle with a little extra sea salt. Chill and enjoy!