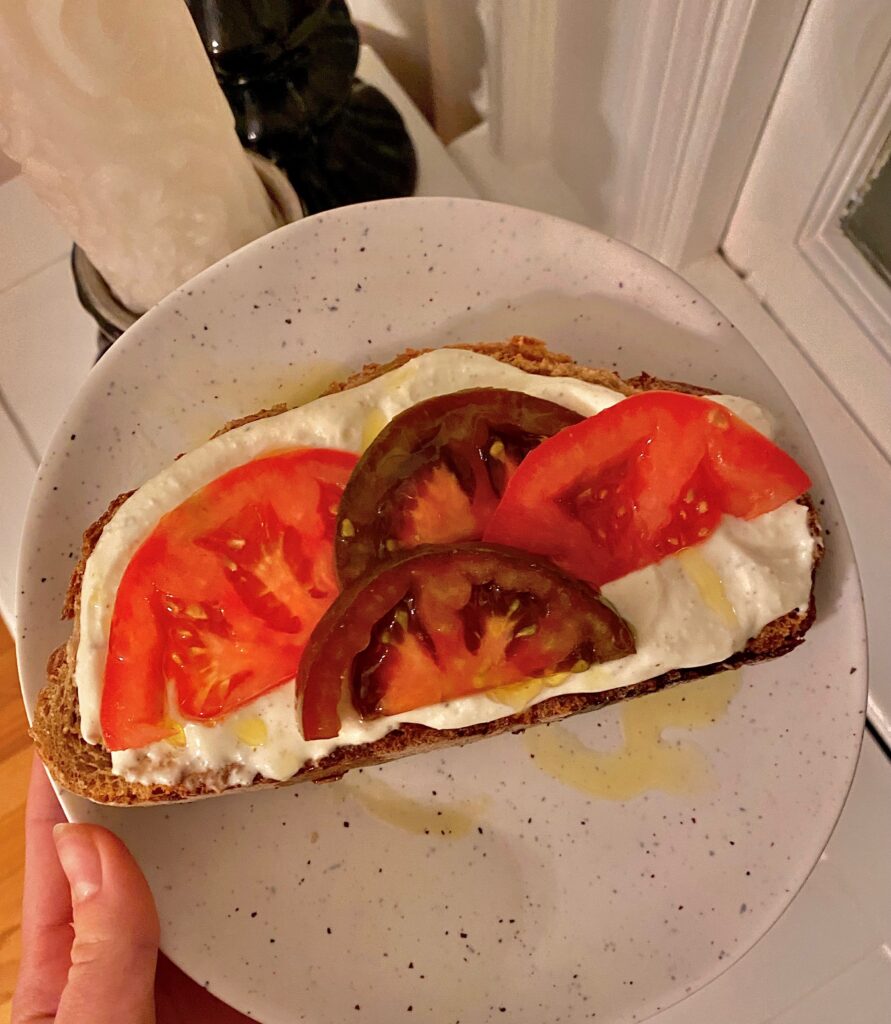 We are always searching for new ways to top our toast… each week we try and have one toast and salad night, whether the toast be ricotta and mushroom, avocado, or more. This new recipe was one of our newer additions and it was to irresistible to not share with you. Not only that, but it has the perfect winter flare to it. You can even substitute the heirloom tomatoes on top for roasted baby tomatoes if yours are not the best (and out of season) or any other vegetable. It is also the easiest weeknight dinner to whip up with a sophisticated touch–all you really need is a blender!
What You'll Need
a loaf of sourdough (or your favorite bread of choice)
heirloom tomatoes
1 block (8 oz) feta, chopped into cubes
1/2 block cream cheese, softened
2 tablespoons almond milk
2 tablespoons olive oil
2 tablespoons lemon juice
1 tablespoon maple syrup
1 clove garlic, minced
1 teaspoon dried oregano
1/2 teaspoon ground nutmeg
1/4 teaspoon salt
a few cranks black pepper
How to Make
Simply put your ingredients in the blender (or food processor), almond milk, olive oil, feta, lemon juice, and cream cheese on the bottom then the garlic, maple syrup, nutmeg, oregano, salt, pepper, on top to make it easier to blend. Process until smooth. Toast your bread, layer thickly with the whipped feta, then thinly slice the tomatoes and put on top. If desired, add an extra drizzle of olive oil and a sprinkle of salt. Enjoy!