Fall is coming around, and for us that means bring out the fall food, sweet potato being one of them! And not only are we excited about the food, but the colors too. You can tell just by looking at this delicious, super easy dinner/side/snack that we are loving the orange…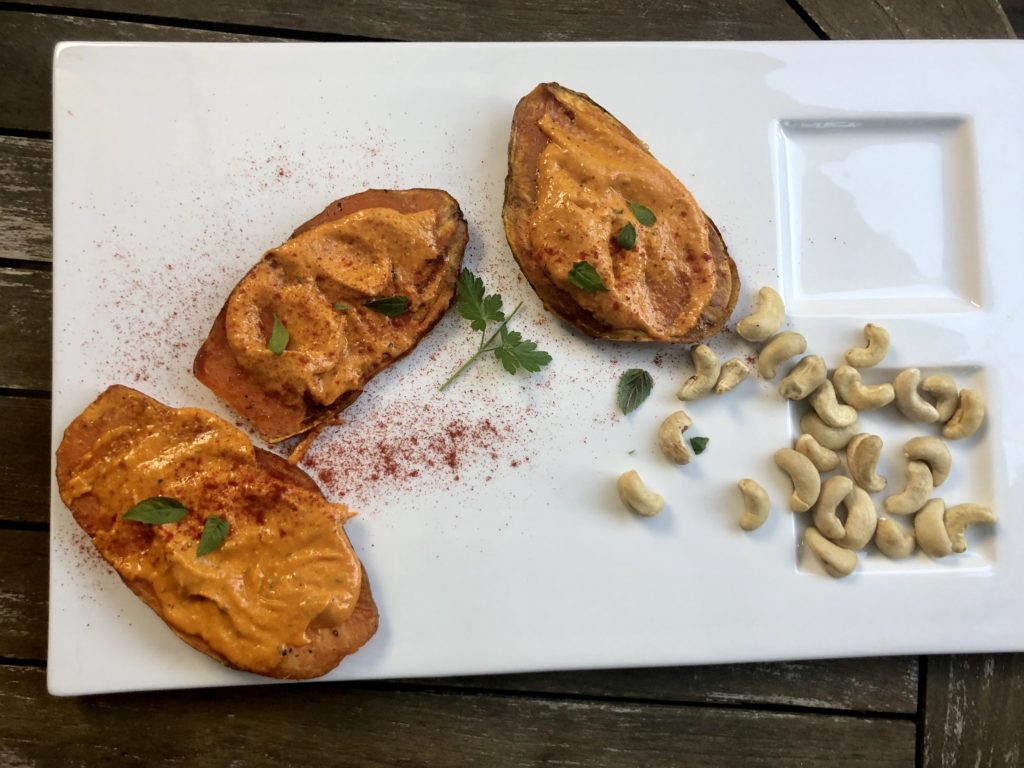 Sweet Potato Toast:
2 large sweet potatoes
2 tablespoons olive oil (plus more for the pan)
10 cranks pepper
1/2 teaspoon salt
Directions:
Preheat the oven to 375 and grease a baking sheet with oil.
Wash the sweet potatoes well and carefully cut the potatoes into 1/4-1/2 inch slabs.
Lay them evenly onto the baking sheet and using 1/2 of the olive oil (1 tablespoon) spread the oil them.
Take 1/4 tsp of the salt and 5 cranks of pepper and disperse them over the sheet.
Turn the sweet potatoes over and do the same to the other side (using the remaining olive oil, salt and pepper).
Bake for 30 minutes, flipping at 15 minutes.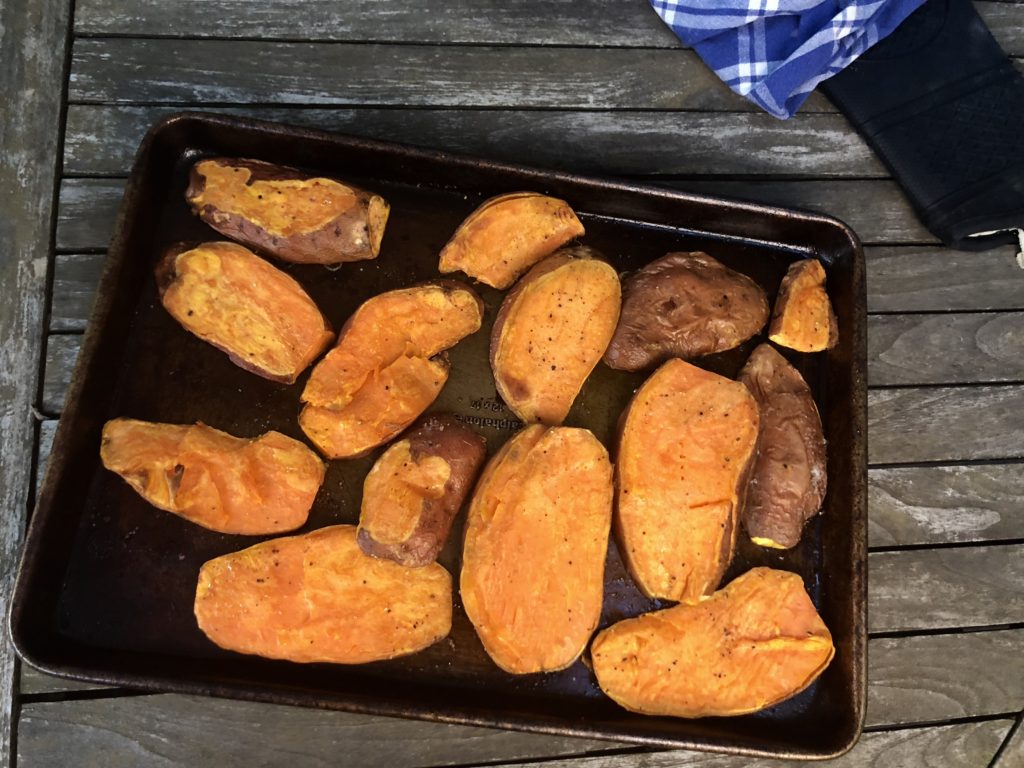 Roasted Red Pepper Cashew Sauce:
1 cup raw whole cashews
1/2 cup olive oil
1 small clove garlic
1/2 cup roasted peppers
2 pinches of salt
1 tablespoon fresh basil
5 baby tomatoes
a few cranks of pepper
1/2 teaspoon smoked paprika
Directions:
Put all ingredients into a food processor and blend until smooth.
Layer the sauce on top of the sweet potato toast and enjoy! We love to add some chopped cashew, tomato, basil, and a dash of smoked paprika on top as well.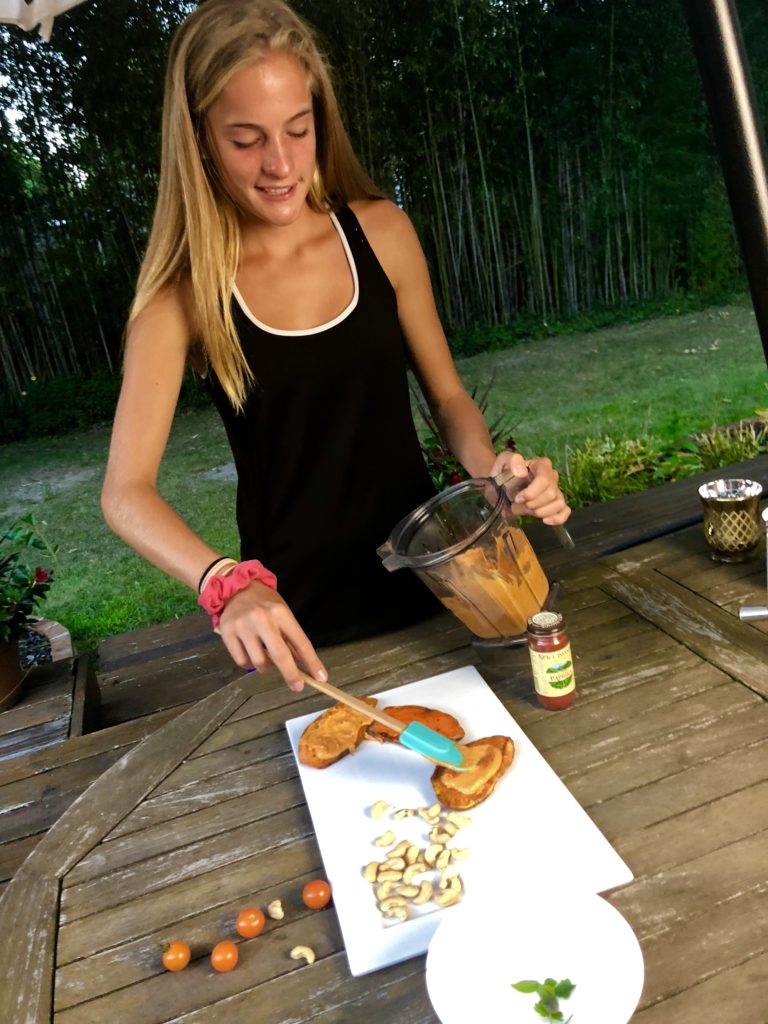 We love mixing up what to put on top of our sweet potato toast, so here are a few more ideas:
ricotta, basil, & balsamic glaze
chive cream cheese & slivered almonds
over easy egg & sautéed greens
Hope you enjoy,
Emily & Lyla 🙂