Hi Everyone!
This is a really delicious and simple recipe with zucchini, cannellini beans and peas.  We love to make this for dinner and have with a slice of bread. We will also make it for weekday lunch because it's very quick to make and simple.  We use oregano that is dried and right off of the stem because it has the best taste (versus the dried jar oregano).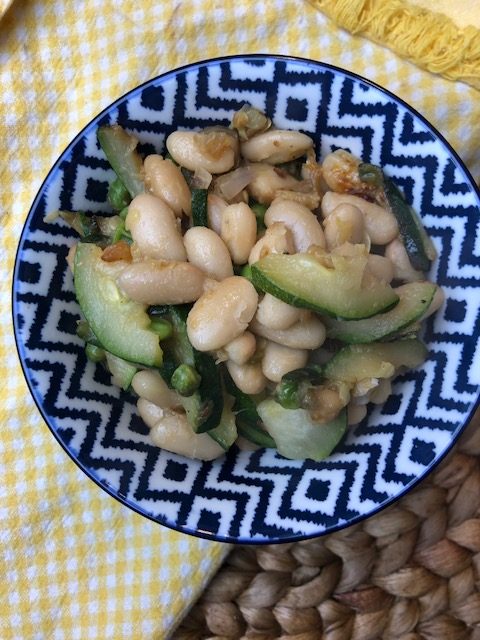 Serves 4
INGREDIENTS:
1 whole shallot, finely diced
2 Tablespoons olive oil
1 zucchini, sliced thinly in quarters
2 cans drained and rinsed cannelloni beans
1/2 cup frozen peas
1/2 teaspoon salt
1/2 teaspoon dried oregano
pepper
Squeeze of half a lemon
Sprinkle of parmesan (optional)
DIRECTIONS:
Saute shallot in olive oil until jus starting to brown (about 3 minutes). Add zucchini and sprinkle with salt and oregano and saute until becoming transparent (5-10 minutes). Add in frozen peas and saute for 1 minute.  Add in the beans and stir to incorporate and heat. Squeeze lemon and stir. Serve with a sprinkle of parmesan on top.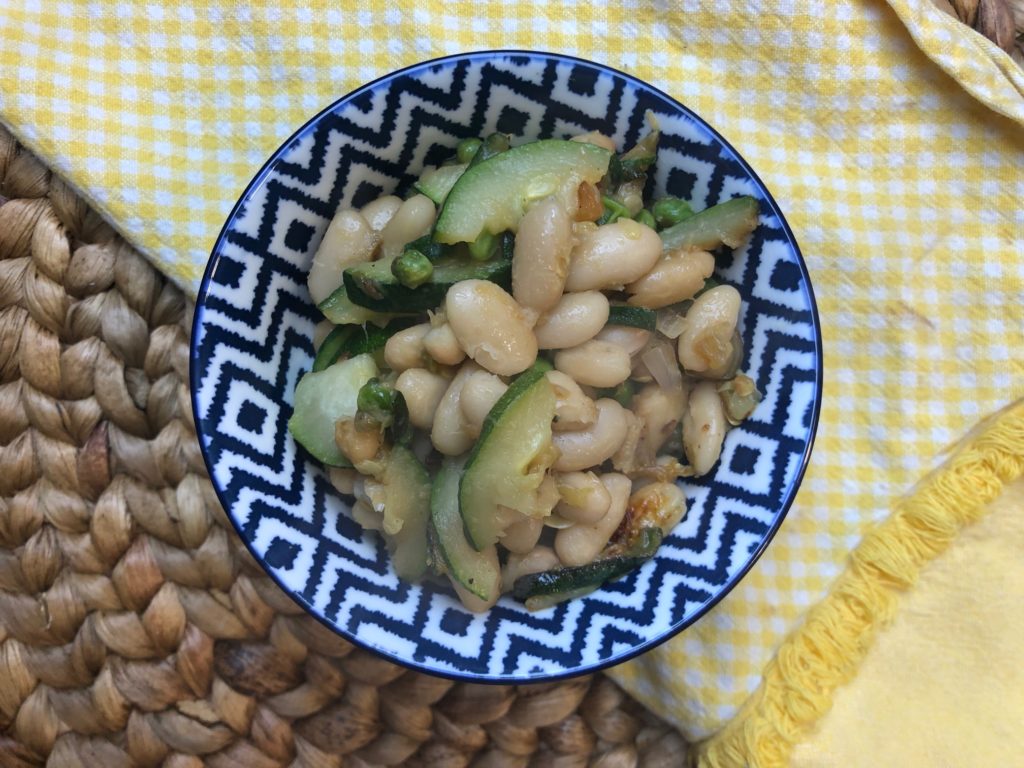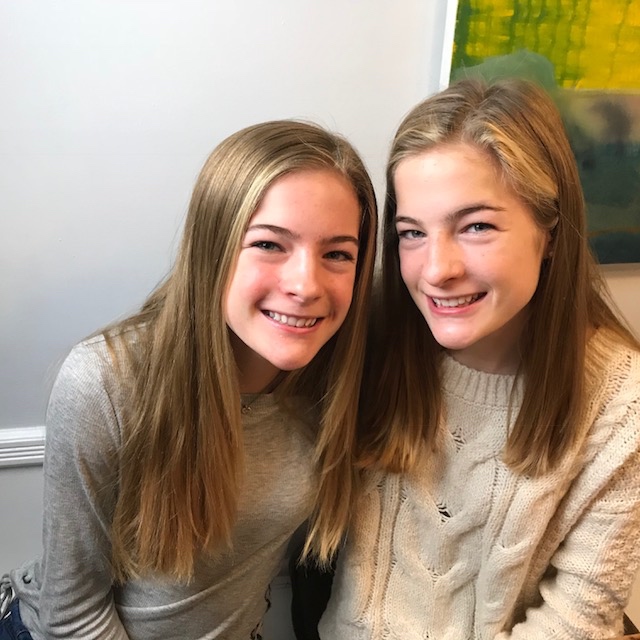 Say YUM!
Lyla and Emily,
The Kitchen Twins