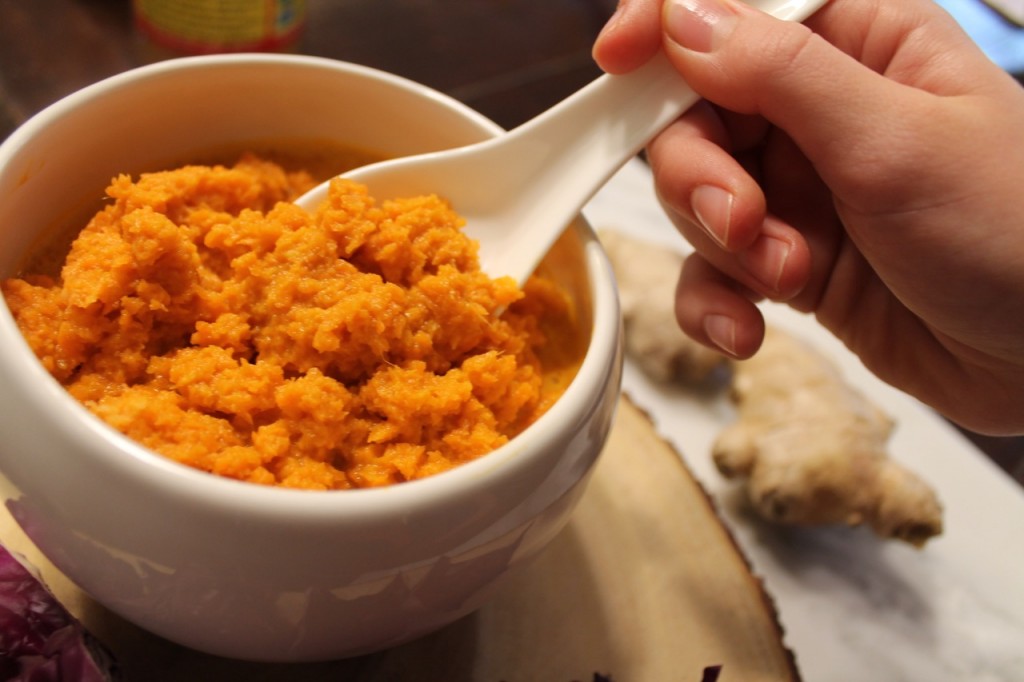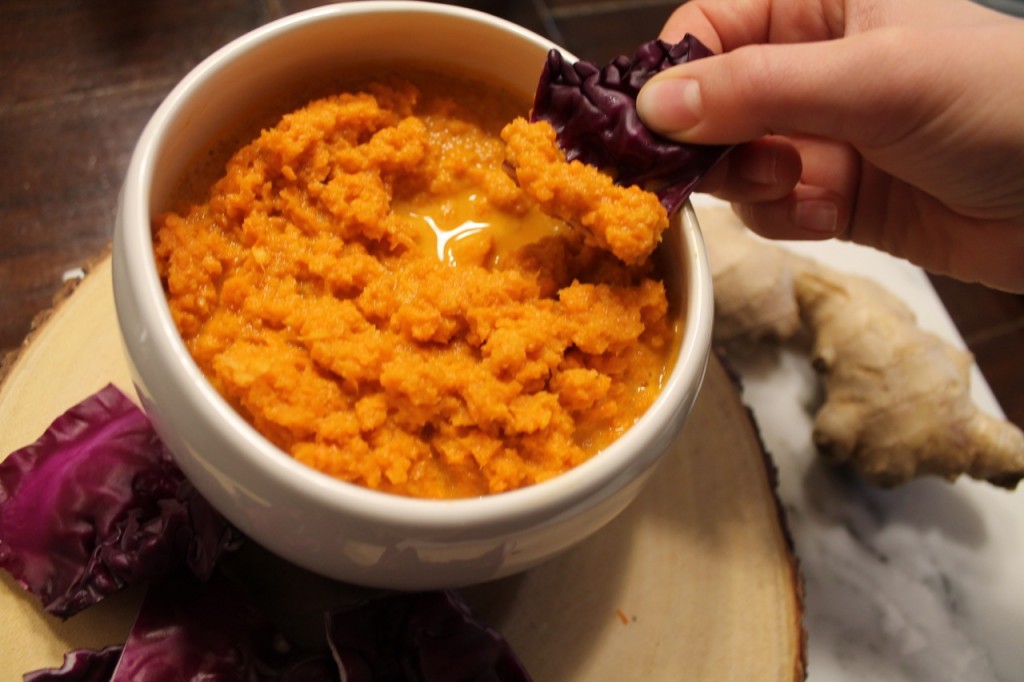 Now, and when we were younger we liked and did not like to try foods. When we were young, the Carrot Ginger Dressing at Japanese restaurants was one of those things that we did not want to try. Emily ended up trying it just a couple times and she loved it, and so we worked on our own recipe and here it is. Me on the other hand I did not try it until we made it ourselves, and you guess what happened…  I loved it! So just give it a try, and tell us what you think. Did you like it or did you think it was missing something? We like to eat this on rice, baked tofu and salads, and I like it as a dip with purple cabbage "chips".  Anyway you eat it we hope that you enjoy it!
You'll need
 6 peeled carrots
3 inches ginger root
2 tablespoon apple cider vinegar
2-3 tablespoons honey (taste with 2 and see if you want sweeter)
 3 teaspoons sesame oil
 2 teaspoons tamari
 4 tablespoons vegetable or canola oil
2 tablespoon rice vinegar
Important: First, put the ginger in your Cuisinart / food processor. Wait until the ginger is ground up. Next, add the carrot, and make the ginger and carrot are mixed well together. Now add the rest of the ingredients. Make sure that the ingredients are well mixed. Then… eat it the most fun part of all!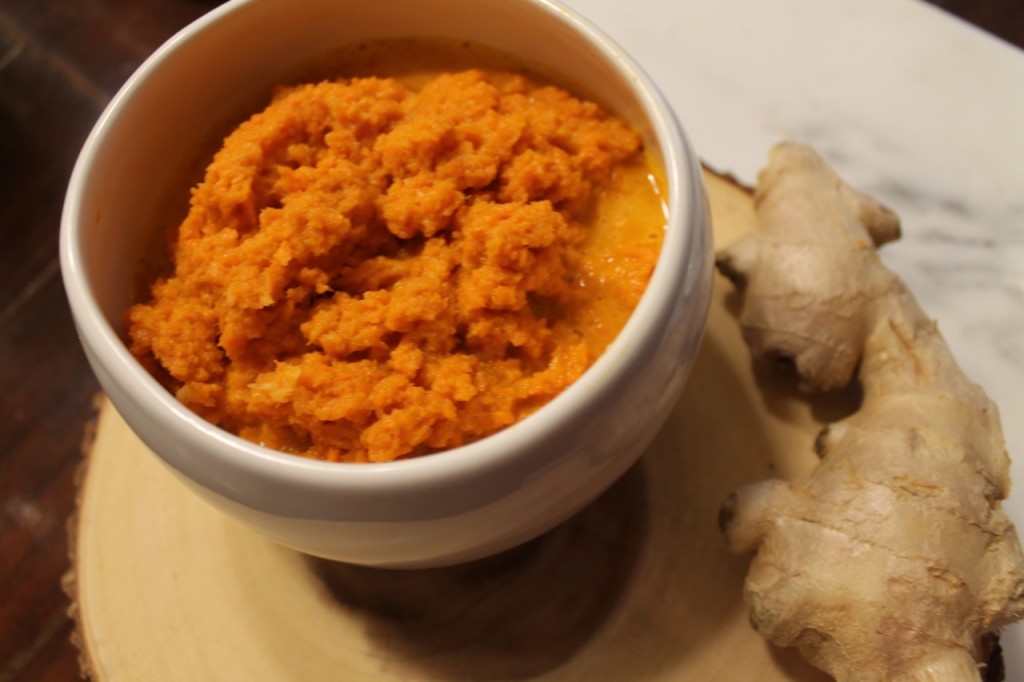 Enjoy,
Lyla and Emily, The Kitchen Twins